Your Questions Answered: AC Installation in Newton
In Newton, when choosing a new air conditioning system, you'll want to consider the size of your home, your budget, and your energy efficiency goals. By choosing an AC unit that's appropriately sized for your home you'll ensure optimal cooling efficiency and avoid excessive energy costs. 
Additionally, you'll want to weigh the upfront cost of the unit against potential ongoing maintenance and repair costs - cheaper isn't always better! It's also a good idea to select a unit that's energy efficient to help reduce your carbon footprint and save money on your energy bills over time.
If you're ready to purchase a new AC system, it's best to consult with a Newton-area AC installation expert who is familiar with the climate in Massachusetts and the variety of older homes in the Newton area. A local contractor will be able to also take these factors into consideration when guiding you in choosing the best cooling system for your home.
For Newton homes, the time it takes for central AC installation depends on various factors, including the type of system being installed, the size of the home, and the complexity of the installation. In general, a standard installation typically takes between one to three days to complete.
During the installation process, you can expect the technician to first remove the old unit, then install the new one, including any necessary ductwork and electrical connections. They will also test the system to ensure it's functioning properly before completing the job.
After a new AC installation, Newton homeowners should have their air conditioning system serviced annually to ensure optimal performance and prevent breakdowns. During a typical maintenance appointment, a technician will inspect and clean the various components of your AC system, including the evaporator coils, condenser coils, filters, and refrigerant lines.
They will also check for any leaks, adjust and calibrate the thermostat, and make sure that the unit is running efficiently. Regular maintenance can help extend the life of your AC system, reduce the need for AC repairs, and ensure that your system is running smoothly when you need it most.
There are several ways to save money on your energy bills with a new air conditioning installation in Newton. First, choose an energy-efficient system that's appropriately sized for your home. A larger unit than needed will waste energy and increase your bills.
Second, make sure that your new AC system has a high SEER rating (Seasonal Energy Efficiency Ratio), as this will help to reduce your energy consumption and lower your bills. Third, consider using a programmable thermostat to control your AC usage and set it to higher temperatures when you're not at home. At Gervais, our air conditioning installation team in Newton can help you select an energy-efficient AC system that fits your budget and can provide you with lots of savings over time.
In many cases, it's possible to upgrade an existing air conditioning system rather than replace it entirely. This depends on the age and condition of your existing system, as well as the upgrades you're looking to make.
For example, if you want to upgrade to a more energy-efficient model, you may be able to replace specific components, such as the compressor or the refrigerant, rather than the entire system. However, if your current ac installation is outdated and in poor condition, it may be more cost-effective in the long run to replace it entirely. In addition, many local homes in Newton that had an AC installation initially in the 1990s or early 2000s may need to look for a new unit as the existing ones most likely are at the end of their lifespan.
Call the Experts: Gervais Mechanical in Newton for AC Services
Commercial Services in Newton
24 hour emergency services, 7 days a week
18 years in business, 100+ years of experience
Professional, trained staff for all your needs
Ductless Mini Split: AC Installation in Newton
If you live in Newton and are looking for a cooling solution for your home or business without the hassle and cost of ductwork, ductless mini splits may be the answer. Mini split systems are a great option for homes in the area, as they can save you money and energy by cooling focalized rooms in your home without the need for ducts.
They are also a great option for smaller spaces, as they are compact units that can be wall mounted to stay out of the way, while still giving you the cooling power of a central AC unit. At Gervais, we offer ductless mini split AC installation services in Newton, providing expert advice and high-quality installations to ensure your comfort and satisfaction.
Flexible Financing Options & The Longest Warranties in the Area
Gervais Mechanical recognizes that unexpected HVAC installation expenses can be a burden for many homeowners in Newton. To help ease the stress, we offer financing options, including 0% interest loans for qualified candidates and long-term, low payment options.
Additionally, we believe in providing our customers with peace of mind when it comes to investing in a new heating or cooling system. That's why we offer the longest warranties in the area for our new AC installation services in Newton. Our warranties include a standard 5-year labor warranty and a 10-year parts warranty.
You can trust in the quality of our work and the durability of our products. We stand by our commitment to excellence and customer satisfaction, and our warranties are just one of the ways we show it!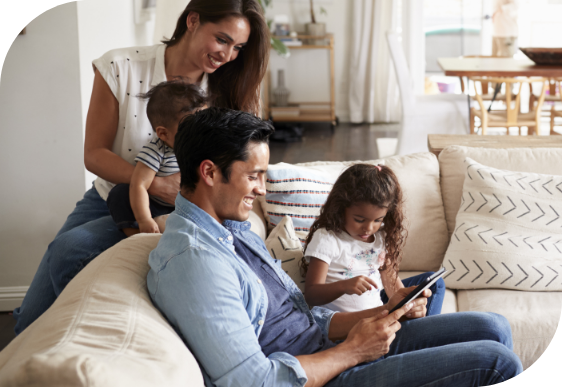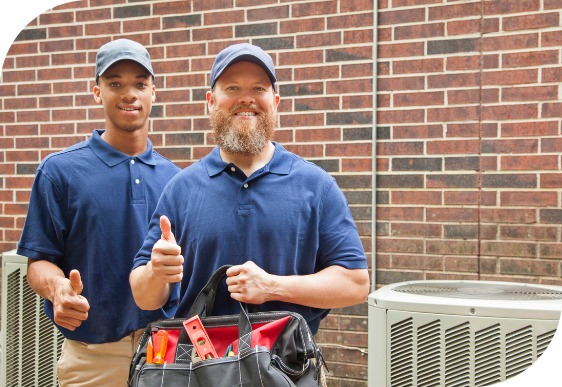 24/7 Central AC Service in Newton
We know that emergencies can happen at any time, which is why we have local AC technicians on call 24/7. Whether your air conditioner stops working in the middle of a hot summer night or your heating system breaks down during a cold winter day, our experienced professionals are here to help.
We know that time is of the essence when it comes to emergency situations, and we'll work quickly to fix the problem as soon as possible. You can trust us to provide prompt and reliable service, no matter the time of day, so if you need a new AC installation fast, call the team at Gervais!
Expertise & Transparency: Air Conditioning Installers in Newton
We're committed to providing our customers with expertise and transparency in every service we offer. HVAC services can be overwhelming and confusing, especially for those who are not familiar with the industry. That's why we prioritize taking the time to explain the details of the job and service so that you can make informed decisions about your new AC installation.
We believe in transparent communication every time, and we'll never leave you in the dark about the work being done on your system. In Newton, our AC installation technicians will explain any technical jargon or complex terms so you don't have to guess. We don't believe in hiding behind confusing language - we're committed to providing straightforward and honest communication every time.
In Newton, our technicians are highly skilled and knowledgeable. When we first arrive, we'll do a full diagnostic to understand the situation and take the time to explain it to you in a way that makes sense. We'll then explain the step-by-step process and keep you updated on everything that needs to be done and why it needs to be done.
Finding The Right AC Solution for Your Home
Looking for the right central air conditioning system for your home can be hard. We're here to help you find the perfect central air conditioning or ductless mini-split air conditioning system to fit your specific needs. We take into consideration your home's layout, your preferences, and your budget to recommend the best option for you. We'll explain the pros and cons of each option and provide expert advice to ensure that you're fully informed before making any decisions.
We also offer comprehensive heating and cooling systems to keep you comfortable all year round. With our comprehensive range of services, we're confident that we can find the right AC installation for your home in Newton.
Gervais Mechanical provides service in these Massachusetts communities: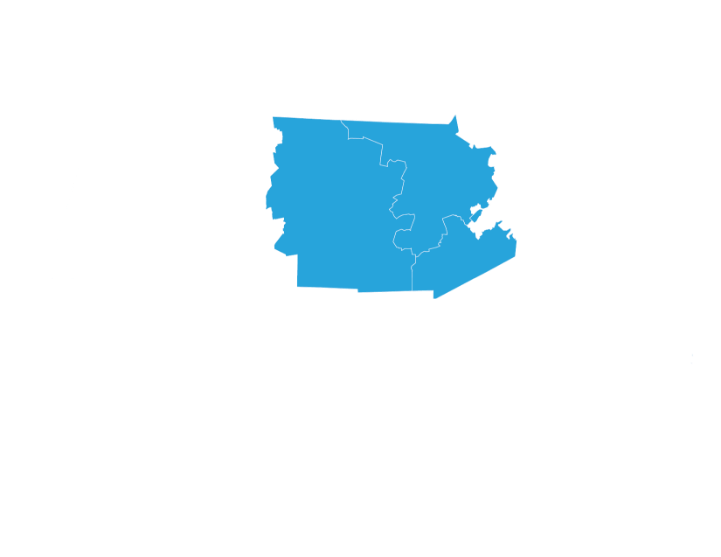 If you are opting to install a new AC system in your home, you must choose between a ducted air…
Many people with AC units in their homes need help with how they can save energy costs. One of the…
A good mattress can help you get a good night's sleep, but it's only as good as the temperature in…