FAQs About AC Repair in Newton
If you're experiencing issues with your air conditioning unit in Newton, MA, it's important to identify potential warning signs of a problem before it becomes more serious. Some common signs that your AC unit may need repair include:
Lack of cool air or insufficient airflow

Strange or unusual noises coming from the unit

Foul or musty odors coming from the unit or vents

Higher energy bills without a clear explanation

Frequent cycling on and off or short-cycling

Water leaks or moisture accumulation around the unit

Difficulty maintaining a consistent temperature
If you notice any of these issues with your AC unit, it's important to contact a qualified HVAC professional like Gervais for prompt and reliable repair services in Newton, MA.
When you call Gervais to repair your AC unit in Newton, MA, the time it takes will depend on the specific nature of the problem and the extent of the required repairs. Our experienced and knowledgeable HVAC professionals work efficiently to diagnose and repair AC units as quickly as possible, without compromising on quality. For smaller repairs such as filter replacements or clogged drain lines can be fixed within an hour or two, while larger repairs such as broken motors may take a day or longer, depending on whether parts will need to be ordered.
We understand the importance of a functioning air conditioning system, especially during the hot summer months in Massachusetts, and strive to provide prompt and reliable repair services. When you contact Gervais for AC repair in Newton, MA, we'll get you and your family feeling cool and comfortable again in no time!
Regular maintenance and upkeep can go a long way in preventing the need for AC repair services. In Newton, some steps you can take include cleaning or replacing your air filters regularly, ensuring your thermostat is functioning properly, keeping your outdoor unit free of debris, and scheduling annual maintenance checks with a professional HVAC technician. 
Additionally, be mindful of any unusual sounds or smells coming from your air conditioning system, as this may indicate a problem that requires repair. Newton homeowners can rest easy with Gervais - by taking these preventative measures and having one of our technicians perform annual maintenance service, you'll ensure your AC unit functions properly and efficiently for many years to come.
To maintain optimal performance and prevent breakdowns, it's generally recommended that you schedule AC maintenance services at least once a year. This ensures that your air conditioning system is clean, lubricated, and functioning properly. During a maintenance check, a professional HVAC technician will inspect and clean various components of your system, including the condenser coil, evaporator coil, and blower assembly. 
They will also check refrigerant levels, inspect ductwork for leaks, and replace any worn or damaged parts. By scheduling regular air conditioning maintenance services with a Newton area contractor, you can help extend the lifespan of your AC unit and avoid costly repairs down the line.
If you'd like to improve the energy efficiency of your AC unit and save money on utility bills, Gervais is here to help! Our skilled AC service technicians in Newton offer a variety of services that can help reduce your energy bills and prolong the lifespan of your AC unit. We'll check your ductwork and air filters for any clogs or leaks, as well as clean and tune up your system to ensure that it is running as efficiently as possible. 
We can also recommend and install energy-efficient upgrades, such as programmable thermostats or zone control systems to help you save even more money on your energy bills. Contact us today to learn more about our energy-saving services and to schedule an appointment for air conditioning services in Newton, MA.
Call the Experts: Gervais Mechanical in Newton for AC Services
Commercial Services in Newton
24 hour emergency services, 7 days a week
18 years in business, 100+ years of experience
Professional, trained staff for all your needs
24-Hour Emergency AC Repair in Newton
Don't let a broken AC unit ruin your day! Gervais offers emergency AC repair services in Newton, available 24/7 to solve your air conditioning problems when you need us the most. Our experienced technicians will arrive promptly, equipped with the necessary tools and knowledge to diagnose and repair any issue with your AC unit. 
Whether it's a refrigerant leak, a malfunctioning compressor, or a faulty thermostat, we've got you covered. You can trust Gervais to provide efficient and effective emergency AC repair services to keep you comfortable and cool in your home or business. Contact us anytime, day or night, for emergency AC repair services in Newton.
Commercial Air Conditioning Repair in Newton
When it comes to commercial AC repair in Newton, businesses need a reliable and efficient service they can trust. Gervais offers expert certified technicians to handle all commercial AC needs. We understand the importance of a functioning AC system for your business and are dedicated to providing prompt and reliable service. 
Whether you need routine maintenance or emergency repair, we have you covered. Our team has years of experience working with commercial AC units and understands the complexities of a commercial system, and what it needs to withstand the wear and tear of high levels of use. If you need commercial AC repair in Newton, trust Gervais to keep your commercial space cool and comfortable, and your customers and employees happy!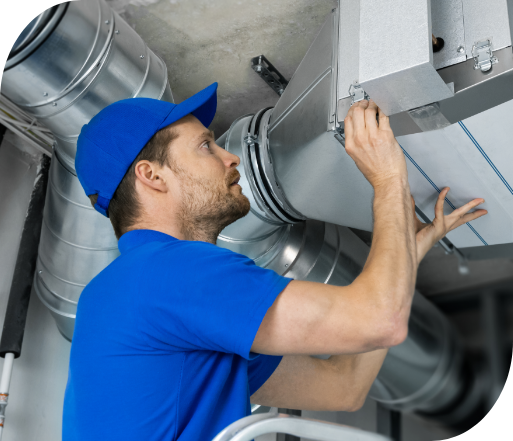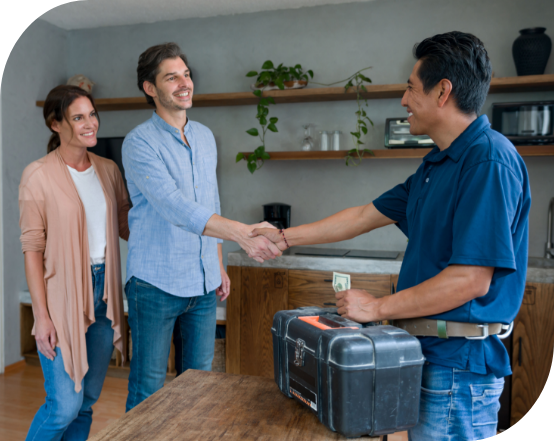 Ductless AC Repair in Newton
At Gervais Plumbing, Heating & Air Conditioning, we are licensed experts in providing top-quality repair services for ductless AC units in Newton. Our team of experienced technicians is well-equipped to handle any issues your ductless AC may be experiencing. Ductless AC units are an excellent option for those looking to save money on energy bills, improve indoor air quality, and increase overall comfort. 
With their easy installation and versatility, ductless AC units have become increasingly popular in recent years. Whether your ductless AC is experiencing cooling issues or has stopped working altogether, our team can diagnose the issue to provide the right repair. We also back our work with a 5-year warranty on labor so you'll have peace of mind that when you call Gervais, you'll have cooling comfort that will last!
Air Conditioning Repair in Newton: The Gervais Difference
We pride ourselves on being different from other AC repair companies. We are not just your average HVAC service provider, we're a reliable and professional team of experts who are committed to providing the best possible service and just that - no fluff or bs from our team! Additionally, our certified technicians undergo regular training and have years of experience in the industry and we use only top-quality equipment and parts to ensure our repairs last. 
We believe everyone should have access to a comfortable home, and we're committed to offer our quality work for the best prices. With our transparent pricing promise, there will never be hidden fees and you'll know exactly what you're getting for your money. We're also there when you need us with 24/7 emergency AC repair service in Newton. When you choose Gervais for your AC repair needs, you can expect personalized service, attention to detail, and a dedication to getting the job done right the first time.
AC Maintenance in Newton, MA: Save on Cooling Costs with Gervais!
Regular AC maintenance is vital for the longevity of your system and can also help save you money. When your air conditioner isn't properly maintained, it has to work harder to provide the same level of cooling, running up your energy bills and adding on unnecessary wear and tear. By having regular maintenance, not only will you save on electricity, you'll also benefit from a more reliable unit with a longer lifespan.
When you call the team at Gervais for AC maintenance in Newton, our licensed technicians will perform a thorough inspection of your system, clean components, and make necessary repairs to prevent small issues from turning into big ones. We also offer a convenient maintenance plan through our Gervais Family Membership, which comes with even more savings and ways to keep your AC unit running at its best.
Don't wait until it's too late, schedule your AC maintenance appointment today to keep your system running efficiently and reliably!
Gervais Mechanical provides service in these Massachusetts communities: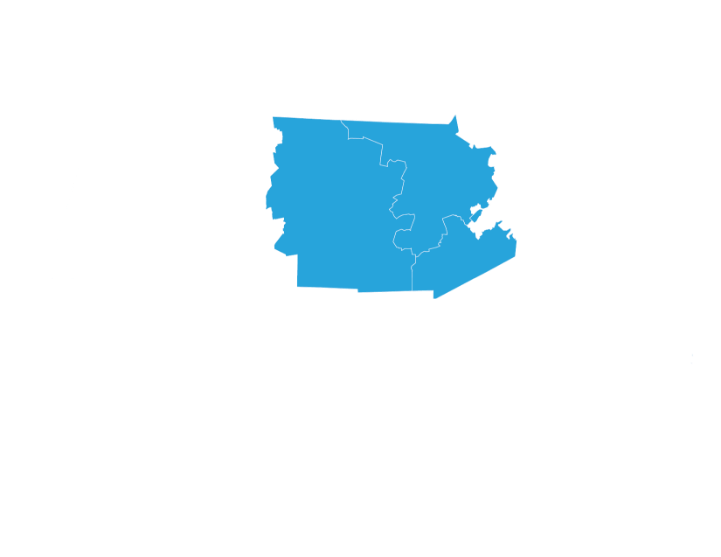 If you are opting to install a new AC system in your home, you must choose between a ducted air…
Many people with AC units in their homes need help with how they can save energy costs. One of the…
A good mattress can help you get a good night's sleep, but it's only as good as the temperature in…