Most Trusted Furnace Installation and Replacement for Hudson Homeowners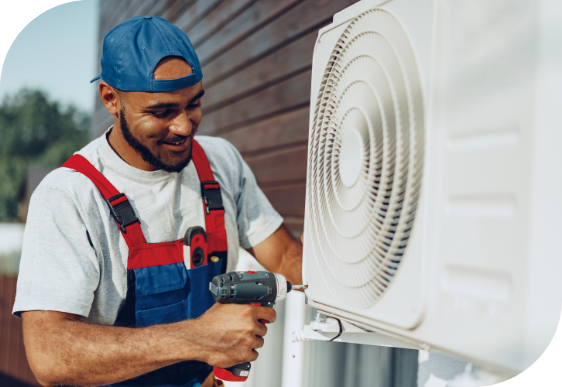 Furnace Installation and Replacement FAQs
A furnace is a unit of the HVAC system that heats your home through the circulation of hot air. The furnace is ignited either by a switch or when the temperature drops below a set level on a thermostat. Cold air is then pushed through an intricate system that involves the combustion of air and a heat exchanger, before a filter removes dust and debris. The result is clean hot air that passes through the ducts or vents of your home.
Yes! Not all furnaces are the same. In Hudson, MA and the Assabet River area we know the value of a good furnace as temperatures can routinely dip into the single digits and the area can see upwards of 50 inches of snow. That's why it's important to consult a licensed professional so you have a clear understanding of the pros and cons of each type of furnace.
Natural Gas

– The most popular furnace in America. These are typically fast, efficient and run on inexpensive fuel.

Electric Furnace

– A longer lasting option. Electric furnaces are known for their affordability and are often easy to maintain.

Oil Furnace

– A popular alternative to natural gas, this type of furnace heats up a home quickly and can last more than 20 years if maintained properly.

Propane Furnace

– Similar to oil and natural gas, these are powered by a propane tank to quickly heat both small and large surface areas.
Depending on the type, a furnace can last as long as 20 years with routine, professional maintenance. We recommend having your furnace serviced at least once a year by our certified technicians who specialize in furnace repair and furnace installation. In Hudson, MA it's important to check your furnace before the winter months, this will ensure it's running smoothly and your family is warm and comfortable.
We recommend consulting a furnace installer in Hudson if any of the following apply: 
Your furnace is older than 10-15 years – especially for natural gas, propane or oil furnaces. 

Unusual noises, including rattling, popping or scratching sounds. 

Uneven or reduced heat.

A spike in your energy bills.

Odd smells.

It's taking longer than normal to heat a room.
We understand that replacing or buying a new furnace is an important decision for any household. With so many options it can sometimes feel overwhelming trying to decide which one is best for you. That's why it's important to consult with one of our experienced professionals who can guide you through the process of furnace replacement. In Hudson, MA we've served the community for over 18 years and we can help you find a unit that's right for you.
Call The Experts: Gervais Mechanical in Hudson for All Your Heating and Cooling Needs
Residential Heating Services Available in Hudson, Mass
Commercial Heating Services Available in Hudson, Mass
24 hour emergency services, 7 days a week
18 years in business, 100+ years of experience
Professional, trained staff for all your needs
Safeguard Your Future With Our Full Warranty and Service Plan
As a business that serves the community we understand that a new furnace is an investment in yourself and your family. That's why we take pride in alleviating the stress that comes from residential and commercial furnace installation in Hudson. We offer the longest full service warranties in the area, including 5-year standard labor and 10-year part contracts for any new purchases.
What to Expect from Your Furnace Installer for Your Hudson Home
Searching for the right repairman or looking for a furnace installer in Hudson can be a tiresome process. But here at Gervaise Mechanical our licensed professionals will give you honest feedback so you understand your options with no surprises. 
We'll take the time to guide you through the process and when you're ready to move forward we'll take care of the rest. Our commitment to our customers is what makes us one of the top furnace replacement companies in Hudson!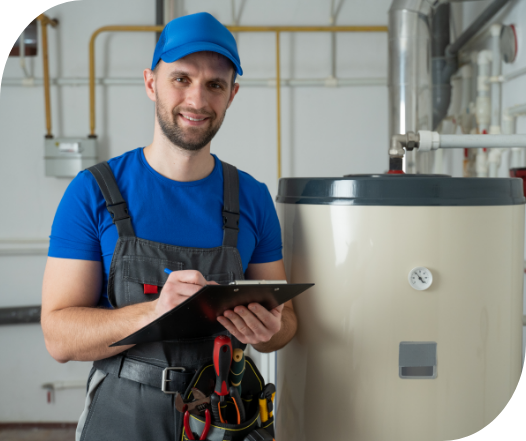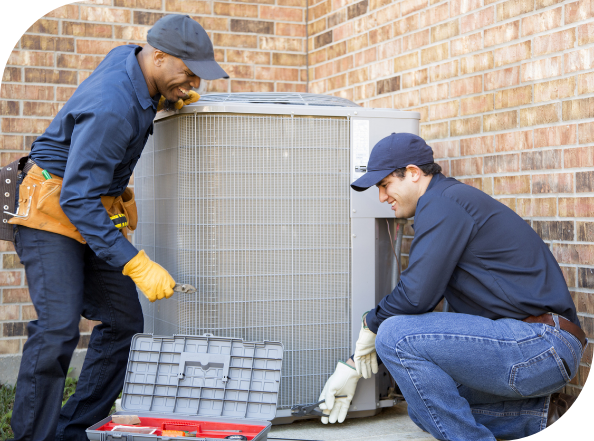 We Offer 24/7 Service in Hudson, MA
As a sign of our commitment we offer 24-hour emergency service to all our customers in Hudson, MA. No matter what time of day or night our dedicated team of technicians are on call to provide knowledgeable and timely care for any of your furnace problems, so your family can enjoy the comfort you deserve.
Fast Commercial Furnace Installations for Hudson Business Owners
A key part of any business in the Hudson area is knowing a fast and reliable commercial furnace installer. With over 18 years of experience we here at Gervais Mechanical have the proven track record to respond to all of your furnace needs, whether big or small. Commercial Furnace Installation in Hudson, MA should never be a hassle, which is why we offer 24/7 service to keep your business running smoothly.
Reliable Residential Furnace Installer for Hudson Homeowners
It can be challenging to find a reliable residential furnace installer in Hudson. We recommend speaking to one of our experienced technicians who can answer any questions you have. Our service is fast and reliable and we handle any type of residential furnace installations in Hudson, so you and your family's home can always be a place of comfort.
The Best Home Furnace Replacement in Hudson
In Hudson, you need a reliable HVAC contractor with years of experience diagnosing inefficiencies for all kinds of furnaces, especially if you need a home furnace replacement. Hudson homeowners might be concerned about the pricing, but we have plenty of financing options and government rebates available.
We Provide Financing and Payment Plans for Furnace Installations in Hudson, MA!
Furnace prices can be costly, but thankfully we offer financing options to all qualified buyers. In addition, we work with government rebate programs to help reduce the overall cost for our customers here in Hudson. Furnace replacement and installation is one the most important purchases you'll make this year and we always do our best to make sure it's affordable.
Why Choose Gervais For Your Furnace Needs?
With nearly two decades of service we've built a reputation as the most reliable and trustworthy service provider in the area. We have the experience and knowledge to tackle any job from repair to replacement, and our team of professionals are available around the clock to provide commercial or residential furnace installation in Hudson today! 
From the moment you decide to replace your furnace we'll take care of the hard work. We'll disassemble and remove the old one, or order any necessary parts. We'll install the new furnace and ensure it's running smoothly. We'll then be there to answer any questions you may have and you can rest easy knowing our warranty policy will cover any unforeseen issues.
Gervais Mechanical provides service in these Massachusetts communities: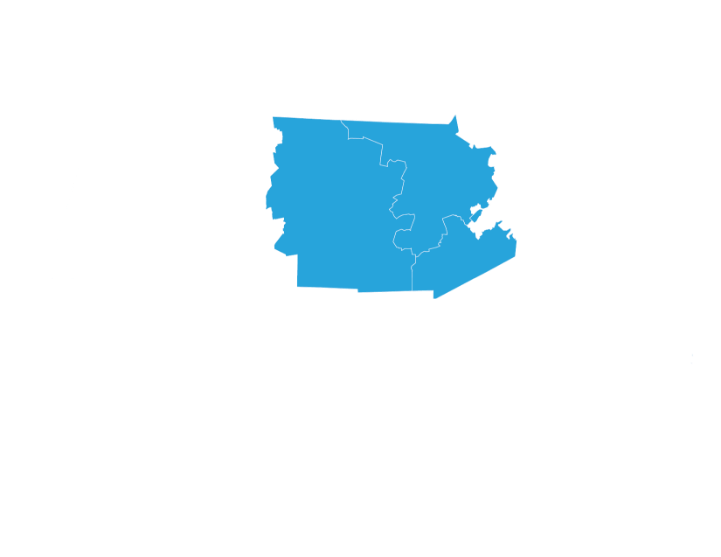 When air filters are designed, they're assigned a MERV rating. MERV stands for Maximum Efficiency Reporting Value. It's a valuable…
Introduction Your furnace plays a huge role in your home, and it is important to ensure it is always in…
The winter season is often accompanied by dry air, which may cause skin irritation, sore throats, and damage to wooden…