Hudson Furnace Repair FAQs
Here are four common furnace problems and what you can do about them:
Your furnace is making strange noises:

This could be due to a loose blower belt or dirty burners. If the noise comes from the blower area, check to see if the belt is secure and debris-free. If the burners are dirty, they can be cleaned with a wire brush. 

Your furnace won't turn on:

If your furnace doesn't turn on, check to see if there's power to the unit. If there is, the problem could be with the igniter or pilot light. If the igniter isn't working, it will need to be replaced. If the pilot light is out, relight it following your owner's manual instructions.

Your furnace isn't heating your home evenly:

There could be a problem with the ductwork. Over time, ductwork can become disconnected or damaged, preventing heated air from reaching all areas of the home. To fix this problem, you'll need to hire a professional contractor to repair or replace the damaged ductwork.

Your furnace keeps shutting off:

If your furnace keeps shutting off unexpectedly, it could be due to a clogged filter or dirty sensor. To fix this problem, simply clean or replace the filter and sensor according to your owner's manual instructions.
Generally speaking, most furnaces should be serviced once a year. However, if you have a high-efficiency furnace, you may only need to have it serviced every other year.
Here are a few signs that indicate it's time to call in a professional for a furnace repair: 
Your furnace is over 15 years old.

With age comes wear and tear, and furnaces are no exception. If your furnace is older, it may be time for an inspection or repair.

You've noticed an increase in your energy bills.

If your furnace is working overtime, it could be a sign that something's wrong. You can nip the problem in the bud by scheduling an inspection before it gets worse—and more expensive!

You hear strange noises coming from your furnace.

Grinding, banging, or squealing sounds usually signal that some part of the furnace is loose or needs replacing. 
If you're experiencing any of these problems, don't wait to call a Hudson furnace repair expert for help.
The cost of repairing your furnace will depend on the severity of the damage and the type of furnace you have. On average, the cost to repair a furnace is in the $300 range. However, factoring in the cost of parts, labor, and any additional fees, the final cost could be higher.
Invest in Gervais Mechanical for the Best Furnace Repair in Hudson, Mass
Residential Heating Repairs Available in Hudson, Mass
Commercial Heating Repairs Available in Hudson, Mass
24 hour emergency services, 7 days a week
18 years in business, 100+ years of experience
Professional, trained staff for all your needs
Stressed About the Costs of Emergency Furnace Repair? Check if You're Eligible for 0% Financing!
Financing is available for homeowners in Hudson. Emergency furnace repair bills can be handled with any one of our 0% interest-free loans for qualified candidates, long-term interest-bearing credit, and buy now, pay later options in 2, 5, and 10 year terms.
Regular Maintenance: The Solution to Long & Happy Life for Your Furnace
Regular repairs are a necessary evil if you want to maintain your furnace and keep your home comfortable. Follow these tips to make the most of your furnace and extend its lifespan:
Don't sleep on the maintenance.

Maintaining your furnace is essential if you want it to have a long lifespan. Servicing it yearly and regularly replacing its filter will prevent any unexpected breakdowns. Check out our

Preferred Membership Club

for affordable, regular maintenance. 

Early intervention is key with furnace problems.

If you notice your furnace malfunctioning, don't hesitate to get it repaired. Doing so can prevent the problem from escalating and incurring greater repair costs later on.

Choose a furnace repair company you can trust.

Be sure to research before selecting a company to handle your repairs- it's essential. The quality of work done by companies specializing in furnace repairs varies greatly. Take time to vet the company you choose so you are happy with the services you receive!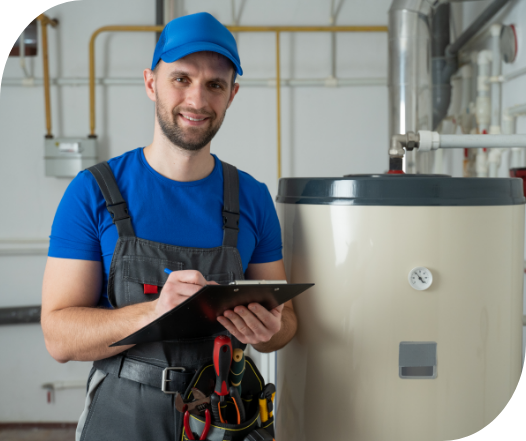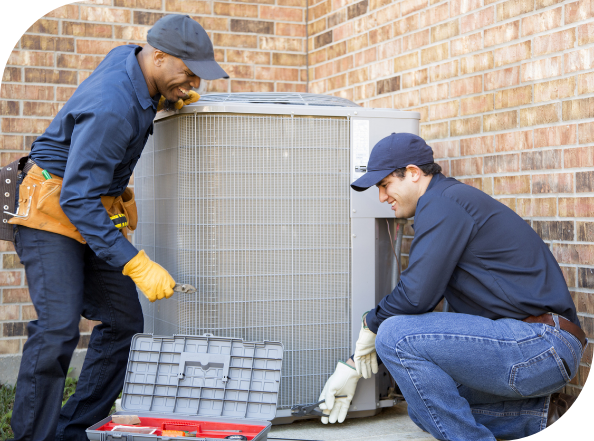 What to Expect During Your Emergency Furnace Repair
The experts at Gervais Mechanical Services have the training and experience to take care of any Hudson furnace repair, replacement, installation or maintenance needs you might have.
You can always expect excellent and prompt service from us. Our technician will assess the situation as soon as they arrive and offer you various options for repairs or replacement.

Technicians will answer any questions you may have about your system, review maintenance and financing options with you.

Your family's comfort and safety are essential to us, so we only ever send certified and drug-free technicians to work in your home. 

With our emergency furnace repair services in Hudson, Mass, you'll have peace of mind knowing we're available 24/7 to help keep your family safe and comfortable.
We're Open 24/7 for Emergency Furnace Repairs in Hudson, MA
We're available 24/7 to provide you with emergency furnace repairs during the harsh winter months in Massachusetts. With our local team answering calls, we'll know what's happening in the surrounding area and fill you in on things that may affect homeowners.
Guaranteed High-Quality Furnace Repairs: Hudson Homeowners Agree
Gervais Mechanical is a family-owned and operated business that takes pride in our workmanship. Our furnace repairs are unrivaled in quality, and we're always available to help our customers in any way possible.
We know that emergencies can happen at any time, which is why we offer 24-hour emergency service. You can always count on us to be there for you when you need us the most.
Schedule your service appointment today to experience the Gervais difference!
Gervais Mechanical provides service in these Massachusetts communities: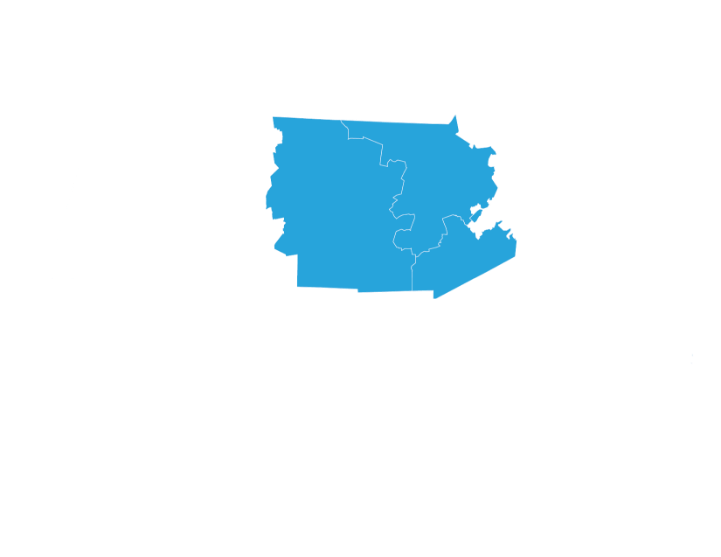 When air filters are designed, they're assigned a MERV rating. MERV stands for Maximum Efficiency Reporting Value. It's a valuable…
Introduction Your furnace plays a huge role in your home, and it is important to ensure it is always in…
The winter season is often accompanied by dry air, which may cause skin irritation, sore throats, and damage to wooden…