See What Our Customers Are Saying About Us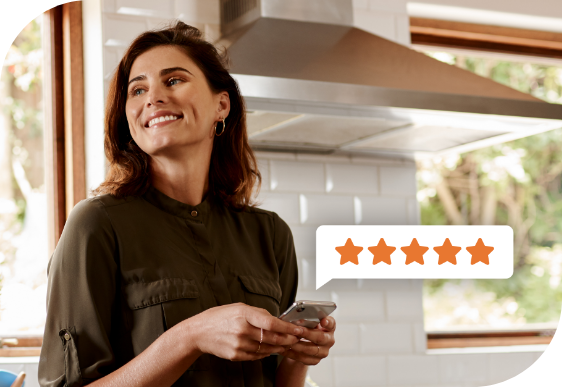 A Few Words From Our Many Satisfied Customers
People all over Massachusetts have come to trust Gervais Mechanical and Plumbing to get their professional HVAC and plumbing job done right and for making the process as stress free as possible. We understand the importance of choosing the right HVAC/plumbing company. For that reason, we believe our many satisfied customers put it best. Please see what they say about Gervais Mechanical and Gervais Plumbing!

We could not be any happier with Gervais Mechanical from the front office to the installation crew. Thank you Gervais Mechanical for your professional service and quick response. Now we can get back to our lives and not have rely on heating blankets and space heaters. HIGHLY RECOMMEND!

Had a very good experience with Gervais. Out of all the places that I called they were the most professional and responsive. There was one small mix-up with the paperwork and financing, but they helped me to quickly resolve it with one phone call. I really appreciated how quickly they responded and kept a good amount of communication during the entire process. Overall, I would recommend them to anyone that needs HVAC work done.

The company has great, well-experienced technicians! Their service price is better priced than most companies I have called to get a technician. Their staff is incredibly helpful and social. They care about their customers!

Chris from Gervais was very prompt. He was very knowledgeable about what he needed to do. I have never had a nicer person come to my home the perform service. He was quick, but thorough and made good use of his time. When another need comes up, I will be asking for Chris from Gervais.

Gervais provided superior customer service from initial contact to the final stage of my experience. Over the weekend I had a leaking pipe under my bathroom sink. I turned all the water off and decided I could wait until Monday for service. The inital phone recording over the weekend said I would receive a call back within 10 minutes and I did. About a half hour prior to the scheduled visit I received a text from Chris (who was excellent and extremely knowledgeable) stating that he was on his way. He diagnosed and resolved the issue very quickly and explained everything along the way. He asked if there was anything else and then he went the extra mile to help me get the warranty info on my water heater. He also explained all of their maintenance plans that they offer. I will definitely use Gervais for all my electrical/plumbing, hvac/ac needs and cannot recommend them highly enough. Great response times, superior quality and exceptional service.