Hudson Boiler Repair: FAQs
Boilers are part of a home's HVAC system and are considered the heart of the home. They may consume up to 60% of your home's total energy usage in order to keep your home comfortable.
The main difference between boilers and other heating systems is the use of water. Boilers use gas, oil, electricity, or wood pellets to heat water to a boiling point within a vessel. This heated water is either turned into steam or kept in liquid form (depending on the type of boiler you have) and then sent through a system of water pipes to radiators placed throughout a home in order to provide indoor heating. After the water or steam in the pipes and radiators has cooled, liquid water flows through the pipes back to the boiler water heating chamber to repeat the cycle.
Like all HVAC systems, sometimes boilers have issues and our team can help. We offer electric, oil, and gas boiler repair in Hudson, and are available 24/7 for emergencies. If you need an HVAC repair, call us today!
If you have a concern with your heating system, you may want to call for electric, oil, or gas boiler repair service in Hudson.
Here are several signs indicating professional boiler repair services are required:
Strange Noises & Smells -

Banging, knocking, whistling (Kettling), gurgling, droning, humming, and whooshing sounds.

Cold Radiators or Cold Rooms -

This could mean that pipes are corroding, blocked, or possibly frozen somewhere in your boiler system

Water Leaks & High Utility Bills -

Unusually high electric, natural gas, and water bills or water found around the boiler could indicate a leak or other issue requiring professional assistance.

Turns on and off -

If your boiler turns off and on repeatedly, it could indicate a thermostat issue.

Pilot light isn't blue or green - If your pilot light is orange or yellow or constantly going out, it could mean you have a broken, dirty, or misaligned thermocouple (flame sensor).
If you're having a problem, especially if you think you need an emergency oil boiler repair in Hudson, call the team at Gervais - we'll listen to your concerns, do a thorough inspection, and fix your heating system to have your home comfortable again in no time!
In Hudson, boiler maintenance is important for keeping your healing system running smoothly and your family warm during the cold weather months.
We recommend having your boiler serviced professionally by one of our certified Gervais Mechanical techs at least once a year, ideally before the winter season. Yearly maintenance and cold weatherproofing before winter begins will go a long way toward extending the life of your boiler.
As a locally-owned business, we know how the harsh winters in Massachusetts impact the way a quality heating system operates. In towns like Hudson, boiler maintenance can be the difference you need for energy efficiency, great indoor air quality, and a home that is comfortable and warm.
Modern boilers are highly efficient and long-lasting. However, we recommend consulting one of the gas or oil boiler repair companies in Hudson to assess your HVAC system if any of the following apply:
Your boiler system is older than 10-15 years.

It requires frequent heating repairs.

Your utility bills are increasing.

The yearly maintenance record on your boiler is spotty.

Your indoor air quality is decreasing.
We want homeowners to feel safe in Hudson. Boiler Repairs are a critical part of maintaining a safe environment for yourself and your family.
Repairing or replacing a boiler is a task better left to our company's expert licensed home service professionals. Boilers are the heart of your home; they account for around 60% of your energy bill, have complex systems, and operate under extreme temperatures and pressures.
If it's an emergency, a gas boiler needs repair by a Hudson heating professional. Gas leaks can be highly dangerous and cause carbon monoxide release, so the person working on your unit must understand how to correctly fix the issue. Oil and electric units also have their own unique issues that need to be attended to by a technician licensed in Hudson for boiler repair.
You want to choose a home service company you trust. With 24-hour gas boiler repair in Hudson, you can count on Gervais for your heating and cooling needs!
Call the Experts: Gervais Mechanical in Hudson for Your Heating Services
All Residential Services in Hudson
All Commercial Services in Hudson
24 hour emergency services, 7 days a week
18 years in business, 100+ years of experience
Professional, trained staff for all your needs
Protect Your Investment with Our Warranty and Service Plans
When you have an issue, especially if you need emergency gas boiler repair in Hudson, you want to feel protected. Fixing your boiler is an investment in your home, and we understand that.
As one of the preeminent oil and gas boiler repair companies in Hudson, we offer some of the longest warranties in the area. We offer a 5-year warranty on standard labor and a 10-year warranty on parts so you stay protected.
Additionally, in Hudson, boiler maintenance is a breeze with a Gervais Preferred Club membership. Give us a call to learn more today!
24/7 Emergency Gas Boiler Repair in Hudson, MA
We proudly offer 24-hour gas boiler repair services so you can always get the help you need whenever you need it most. With our team ready to take your call at any hour on any day, you can be confident that we will always prioritize your comfort and concerns.
We'll quickly respond when you need gas boiler repair in Hudson, and offer 24-hour emergency electric and oil boiler repair as well. Hudson homeowners can count on Gervais!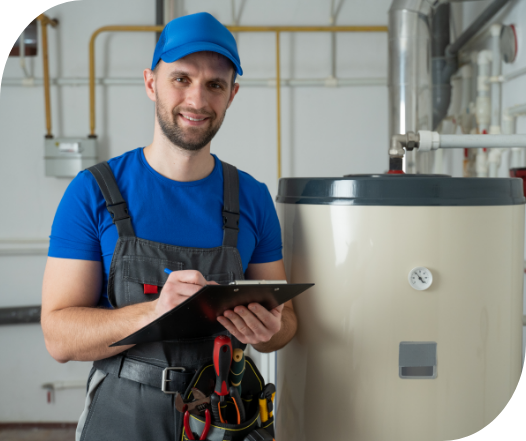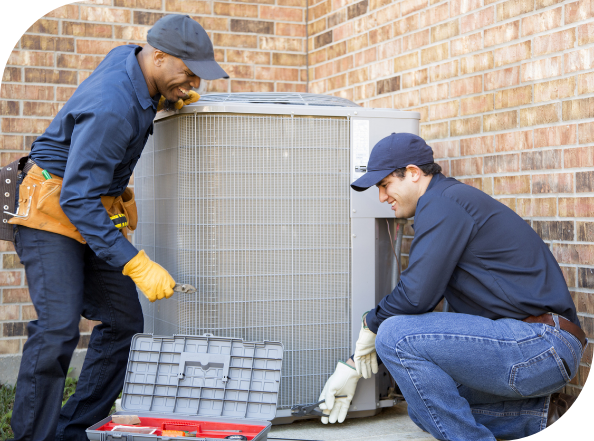 Is Financing Available for Homeowners in Hudson? Are Boiler Repairs and Services Expensive?
In Hudson, boiler repairs can be costly. If you're thinking about replacing your boiler in the near future, or need a new heating installation, you've undoubtedly seen that new boiler prices can be quite high.
We support homeowners in Hudson with boiler repair by offering 0% interest-free loans to qualified candidates, long-term interest-bearing credit, and buy now, pay later options in 2, 5, and 10-year contract terms.
What to Expect: Hudson Boiler Repair Service Calls in Your MA Home
When you make a call to Gervais Mechanical, a licensed heating professional will help you understand the state of your system. We'll review your options depending on your budget and guide you in the best route for your electric, oil, or gas boiler repair in Hudson.
When you've made a decision, we'll take care of ordering the units and all accessories. Our team will ensure the area around the boiler is prepared for installation day and oversee the disassembling and removal of your old boiler system.
The system pipes will be flushed out and cleaned, and pipework will be reconfigured or replaced. The boiler will then be connected to its energy or power supply hook-ups and utilities.
We will then perform several system tests to ensure the new boiler is running perfectly and guide you through the set-up process and manual. Once the system installation is complete, you'll be able to relax and enjoy the coziness of a warm home with your family!
Why Choose Gervais Mechanical in Hudson for your Boiler Repairs?
For over 18 years, Gervais Mechanical Services has been the most reliable HVAC repair company in Hudson, MA. for boiler repair service. We offer residential and commercial gas boiler repair in Hudson, and service electric and oil units as well.
When you call us, you get much more than expert boiler maintenance service and heating installation services. You also get a professional team with over 100 years of combined experience that you can rely on for fast and dependable work.
For routine maintenance, upgrades, and even 24-hour oil boiler repair in Hudson, call Gervais!
Gervais Mechanical provides service in these Massachusetts communities: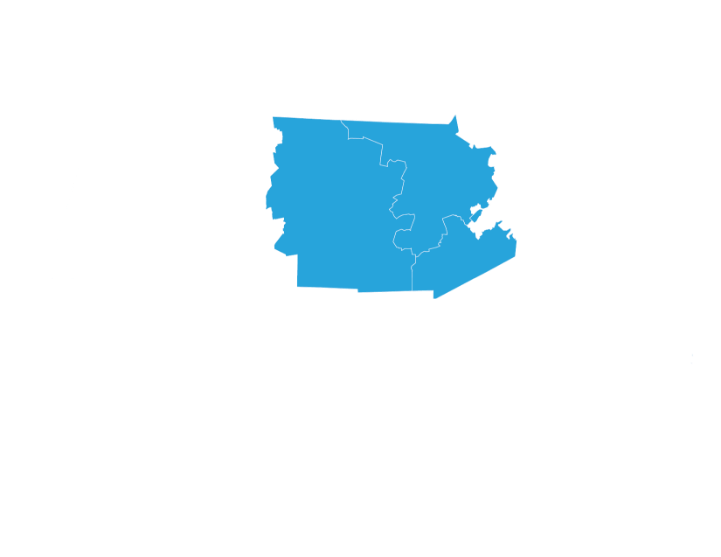 When air filters are designed, they're assigned a MERV rating. MERV stands for Maximum Efficiency Reporting Value. It's a valuable…
Introduction Your furnace plays a huge role in your home, and it is important to ensure it is always in…
The winter season is often accompanied by dry air, which may cause skin irritation, sore throats, and damage to wooden…