Air Conditioning Services in Hudson: Frequently Asked Questions
There are several signs that something may be wrong with your air conditioning system. First, if you notice that your system is blowing warm air instead of cool air, it may be a sign of a refrigerant leak or another issue with your system. Additionally, if you hear strange noises or notice unusual odors coming from your air conditioning unit, it's a good idea to have it inspected by a professional. 
Other things to look out for include poor airflow, high humidity levels, and frequent cycling on and off. If you notice any of these issues, it's important to have your system inspected by a qualified AC company in the Hudson area to identify and address any potential problems.
The average lifespan of an air conditioner is 10-15 years. If your system is over 10-15 years old, it may be less energy efficient than newer models and may be costing you more money in utility bills. Additionally, if you've had to make frequent and costly repairs to your system in the past, investing in a new system may be more cost-effective in the long run. 
Other signs that it's time to replace your air conditioning system include uneven cooling, poor indoor air quality, and a system that's struggling to keep up with your cooling demands. If you're experiencing any of these issues, it's worth speaking to an experienced air conditioning contractor to explore your replacement options.
Improving the energy efficiency of your air conditioning system can help you save money on your energy bills while reducing your environmental impact. Some ways to improve the energy efficiency of your system include regularly replacing your air filters, sealing air leaks in your home or business, and scheduling routine maintenance for your system. 
Installing a programmable thermostat can also help you control your cooling and reduce your energy usage when you're not at home. Additionally, upgrading to a newer, more energy-efficient air conditioning system can also have a significant impact on your energy usage and costs. Contacting an experienced air conditioning contractor can help you identify the best ways to improve the energy efficiency of your system.
Routine maintenance is essential to ensure the proper functioning of your air conditioning system and prolong its lifespan. Some things that you can do on your own include regularly changing or cleaning the air filters, making sure the outdoor unit is clear of debris such as branches or leaves, and making sure vents are not blocked. Additionally, AC experts recommend that you keep your thermostat around 78 degrees for the highest level of efficiency, which will keep your unit from working harder than it needs to. 
Finally, it is recommended to schedule professional maintenance services annually, which include a comprehensive inspection of your system, lubrication of moving parts, and testing of electrical connections. Regular servicing can help identify potential issues before they become major problems and ensure your system runs smoothly and efficiently.
Call the Experts: Gervais Mechanical in Hudson for AC Services
All Residential Services in Hudson
All Commercial Services in Hudson
24 hour emergency services, 7 days a week
18 years in business, 100+ years of experience
Professional, trained staff for all your needs
Air Conditioning Service in Hudson, MA: What to Expect from Gervais
Serving the Hudson area for 20 years, our air conditioning contractors understand the HVAC needs of Massachusetts homeowners. With hot and humid summers, a properly functioning air conditioning system is essential. We're your local team for:
Fixing common problems such as thermostat issues, refrigerant leaks, broken condensers or blower motors, and more.

Installing new air conditioning systems or replacing existing ones, backed by some of the best warranties in the area.

Providing comprehensive annual servicing, made easy and affordable through our

Gervais Preferred Club Membership

.

Commercial air conditioning services throughout Eastern and Central MA.
If what you need isn't listed - don't worry - we've got you covered! Just give one of our friendly team members a call, or schedule a visit online, and we'll find the right solution for you.
Commercial Air Conditioning Services in Hudson
Commercial air conditioning systems are large and complex, and demand specialized attention to run reliably and efficiently. For example, clogged air filters and dirty coils can lead to decreased efficiency and higher energy bills, while a malfunctioning thermostat can cause temperature imbalances and employee discomfort. 
In addition, commercial air conditioning systems can suffer from refrigerant leaks, faulty electrical components, and compressor failure. These issues can lead to system breakdowns and expensive repairs, disrupting business operations and causing frustration for employees and customers alike.
But don't worry - our commercial AC contractors in Hudson have you covered! From routine services to installing new systems, we offer a comprehensive range of commercial air conditioning services to keep your business cool and comfortable all year round.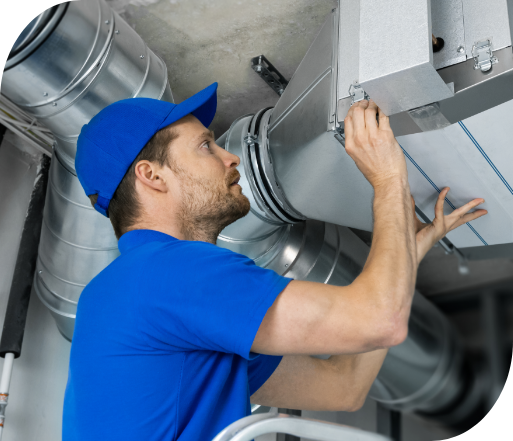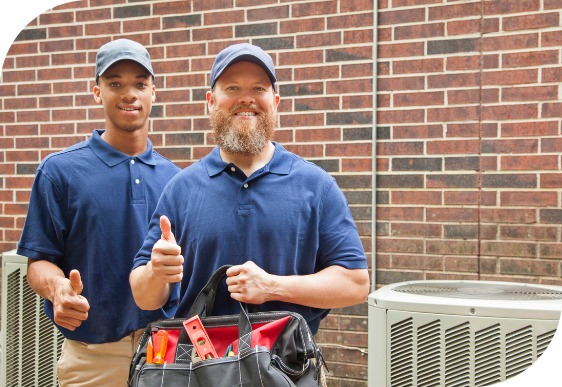 Expert Techs on Call 24/7
We understand that air conditioning problems can occur at any time, day or night. That's why we offer 24/7 service to ensure that you can always reach us when you need us the most. Our internal staff is on location during business hours, and our remote team in the Hudson area is on call after hours to assist with any questions or concerns you may have. 
With round-the-clock service, you can rest assured that you will always be able to speak with an AC contractor to help you with your HVAC needs, no matter the time of day or night.
The Best Warranties on AC Service in the Hudson Area
At Gervais Mechanical Services, we stand behind our work and products with the longest warranties for air conditioning service in the Hudson area. With a 5-year standard labor warranty and a 10-year warranty on parts, you'll have peace of mind knowing that you are protected from any unexpected issues.
You're in Good Hands with Gervais
At Gervais, our customers are our family. We're available 24/7 for residential and commercial AC services in Hudson and though we promise to get there quickly, we also promise not to rush. When dealing with one of the biggest systems in your home, you want to feel confident that the contractor you hire will take the time to thoroughly inspect your system, and explain their findings, and the solution they recommend.
Our highly skilled team of professionals is dedicated to delivering quality workmanship and exceptional customer service. Honesty, transparency, and customer satisfaction - we take our values seriously. We have hundreds of 5-star reviews from fellow community members who have trusted us with their home HVAC system and we're confident you'll be just as happy as they were. With a 100% satisfaction guarantee and the best techs in the business, you can rest easy knowing you're in good hands with Gervais.
Gervais Mechanical provides service in these Massachusetts communities: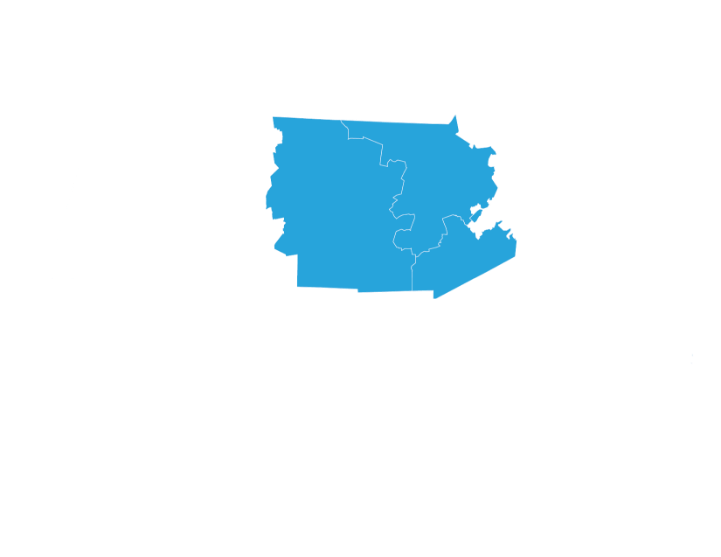 If you are opting to install a new AC system in your home, you must choose between a ducted air…
Many people with AC units in their homes need help with how they can save energy costs. One of the…
A good mattress can help you get a good night's sleep, but it's only as good as the temperature in…