Heating Repair in Auburn FAQs
The cost to replace a heating system in a house can range from $5,000 to $12,500. This includes the cost of the unit itself, as well as installation labor and materials. 
While this may seem like a lot of money upfront, it is important to remember that a new heating system will likely be much more energy-efficient than an old one, resulting in lower monthly energy bills over time.
One possibility is that the furnace is not getting enough power. Check to make sure that the switch is turned on and that the circuit breaker hasn't blown. 
Another potential issue is a clogged air filter. A dirty air filter can restrict airflow and cause the furnace to overheat. If the filter looks dirty, replace it with a new one. 
Finally, the furnace itself may be faulty. If you've ruled out all other possibilities, call a heating contractor to come to take a look.
Generally, having your furnace or boiler serviced once a year is a good idea. This will ensure that the system is running efficiently and that there are no potential safety hazards.
There are a few reasons your heat might be running but not heating. One possibility is that the air filter is blocked, preventing warm air from flowing through the system. 
Another possibility is that the blower motor is not working properly. If the motor is straining to turn, it will cause the system to overheat and shut down. Alternatively, the problem could be with the thermostat. If not set correctly, it may prevent the heat from coming on even when the temperature drops. 
Finally, there could be an issue with the heating element itself. It will need to be replaced to restore heat to your home if it has burned out.
Expert Heating Repair in Auburn
Residential Heater Repairs Available in Auburn, Mass
Commercial Heater Repairs Available in Auburn, Mass
24 hour emergency services, 7 days a week
18 years in business, 100+ years of experience
Professional, trained staff for all your needs
Rely on Gervais Mechanical to Deliver Top Heater Repair in Auburn, MA
Our five-year standard labor warranty and ten-year parts protection plan set Gervais apart from other heating companies. You'd be hard-pressed to find another company that offers such comprehensive coverage.
Being transparent is key to Gervais' success. We want you to understand every detail of the job and service we provide before making any commitments. Surprises are never fun, so keeping our customers informed helps to avoid them altogether.
All of our technicians are certified and skilled professionals! We would never send anyone to your home that wasn't properly qualified.
You Might Qualify for 0% Financing on Heating Repair Service!
We know that repairs can be expensive and sometimes hit at the worst times. To help alleviate financial concerns, Gervais Mechanical Services offers 0% financing for those who qualify. This way, you can get the repair done now and spread out the cost over time interest-free.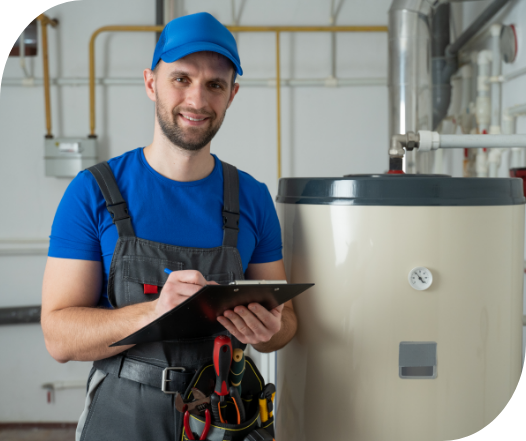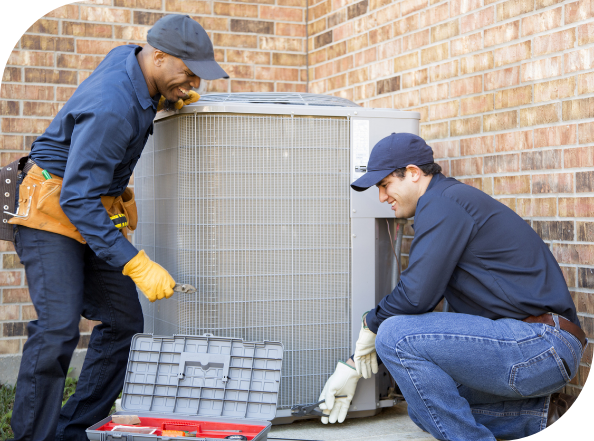 Learn to Increase Furnace Lifespan with Planned Heating Repairs
Schedule Maintenance Once a Year
Professional, annual servicing of your heating system can help to prevent undesirable repairs and replacements.
Address Heating System Problems Before They Become Serious
The longer you wait to tend to heating system repairs, the worse the problem will become, and eventually, more damage will likely occur.
Select a Highly-Reviewed Heating Repair Company
Make sure the company you choose to repair your heating is qualified and trustworthy by researching your options ahead of time.
Here's How a Gervais Service Call Works…
With our expert team of Auburn heating repair professionals on the job, you can be confident that any heating installation, replacement, or maintenance service you require will be handled quickly and efficiently.
Step 1: Diagnosing the Problem
Once you contact us, a member of our Auburn heating repair team will visit you. They'll evaluate your situation and offer potential solutions based on what they discover, which could be repairs or replacements.
Step 2: Reviewing Your Options
The mechanic will explain all available financing and maintenance plans to you in-depth so that you can make an educated decision.
Step 3: On-the-Spot Repairs
Whether you need a quick fix or brand-new parts, we can help. We'll order the replacement parts you need immediately and work with you to schedule an installation appointment that fits your schedule.
Gervais Mechanical Guarantees Professional Heating Repairs Every Time
By choosing Gervais, you receive much more than average protection and comfort: you gain peace of mind as well. Other Auburn heating repair companies cannot provide what we do. When you entrust us with your home, you can be confident that your decision is the best for your house and your loved ones.
Gervais Mechanical Services is the only place to look for Auburn heater repair. We don't shy away from any heating issue you might be experiencing, and we're more than happy to help in any way possible! 
Don't gamble with other Auburn heating repair companies — call Gervais to get the job done right!
Gervais Mechanical provides service in these Massachusetts communities: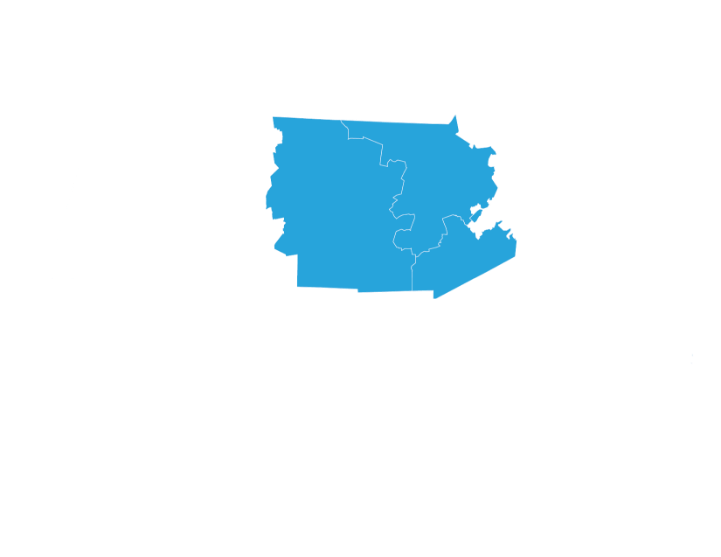 When air filters are designed, they're assigned a MERV rating. MERV stands for Maximum Efficiency Reporting Value. It's a valuable…
Introduction Your furnace plays a huge role in your home, and it is important to ensure it is always in…
The winter season is often accompanied by dry air, which may cause skin irritation, sore throats, and damage to wooden…