Heating & Cooling in Worcester, MA: FAQs
HVAC stands for heating, ventilation, and air conditioning. An HVAC system helps to control and maintain indoor temperature, humidity, and air quality in a building or a home. An HVAC system typically includes a central heating unit, such as a furnace or boiler, to provide warmth during colder months, a central air conditioning unit to cool the indoor air during warmer months, or a heat pump, which both heats and cools your home.
Heating and air conditioning systems also ensure that the indoor air is clean and fresh by filtering out any pollutants. Overall, an HVAC system creates a comfortable, healthy, and safe indoor environment, and is essential for commercial or residential buildings. In Worcester, heating and air conditioning are our specialties at Gervais. We provide repair services, maintenance, replacement, and installations for all residential and commercial HVAC repairs in Worcester, so if you need HVAC service, contact us today!
Some common issues that occur with HVAC systems include:
Dirty filters
Pilot light or ignition problems
Malfunctioning thermostats
Gas, water, or refrigerant leaks
Broken blower motors or belts
Dirty condenser or evaporator coils
Most of these issues can be resolved with a simple repair and prevented with proper heating and cooling system maintenance, and regularly scheduled duct cleaning services.
That being said, if you notice an issue, whether your boiler needs repair, or your heat pump is failing, don't wait - what seems minor now could cause major damage if left unchecked. In Worcester, MA, an HVAC contractor from Gervais will be able to inspect your system and find the right solution!
In Worcester, HVAC maintenance is very important. It is recommended that you service your system at least once a year, preferably before the start of any heavy use. Heating and cooling systems in Worcester experience heavy use during the summer and winter months, so for residential or commercial HVAC maintenance, call the experts at Gervais!
Your HVAC system plays a vital role in providing a comfortable indoor environment and clean indoor air, especially during extreme weather conditions. Whether it's the blazing heat of summer or the harsh northeast winter, your HVAC system is your first line of defense against the elements. 
However, just like any other mechanical system, your HVAC system needs proper maintenance and service to keep it running smoothly and efficiently. To ensure reliable heating and cooling and good indoor air quality in your home or business, make sure you're covered winter, spring, summer, and fall in Worcester, MA, where heating and cooling systems are our specialties!
Heating and Cooling Services in Worcester, MA
Commercial HVAC in Worcester
24 hour emergency services, 7 days a week
18 years in business, 100+ years of experience
Professional, trained staff for all your needs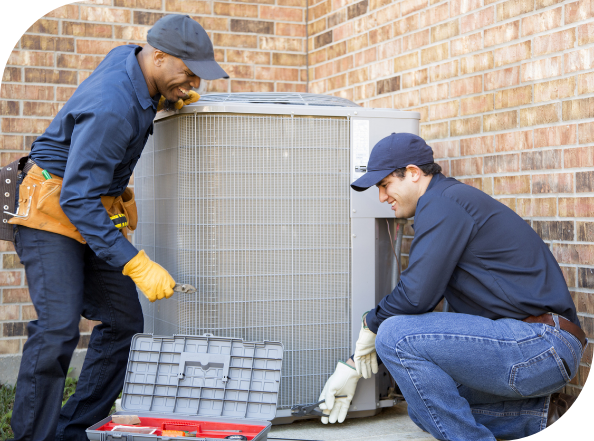 Of all the HVAC companies in Worcester, MA, why choose us? Gervais Mechanical is an industry leader in all things heating and cooling for residential and commercial. For over 10 years, our HVAC contractors have served the community with HVAC repair, maintenance, and installation, providing great service and quality work. When HVAC service in Worcester, MA is needed, residents  call on someone trusted. Our experts have decades worth of experience in the field, whether it be heating or cooling systems, residential or commercial, we can handle the job.
24-Hour Emergency Service, 7 Days a Week!
We've all been there before; at some really inconvenient time, something in your home or business gives out. Whether you need a furnace repair in the winter, or a heat pump tune-up in the summer, we're here for you. Gervais is one of the most trusted HVAC companies in Worcester, MA that offers 24-hour emergency service to residential and commercial locations. Gervais Mechanical stands out among heating and air cooling companies in Worcester, because our technicians have decades of experience, and are willing to help any time day or night!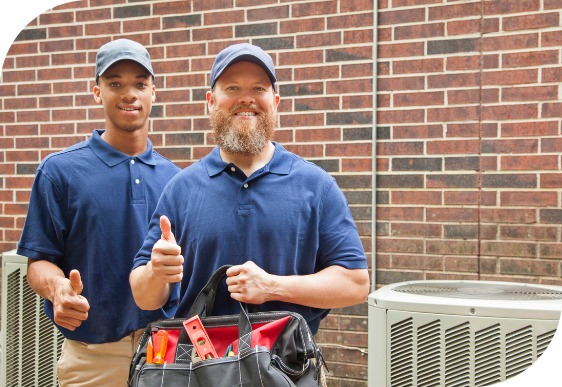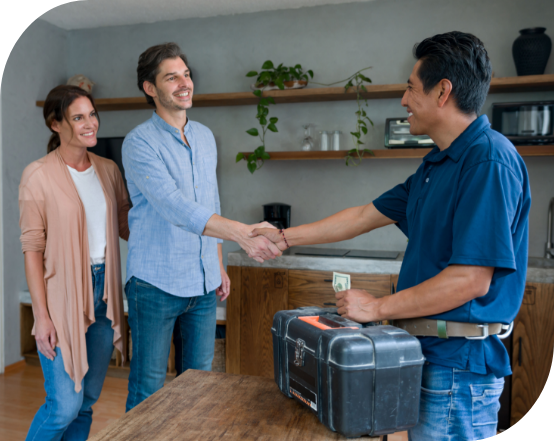 Indoor air quality is a critical aspect of maintaining a healthy and comfortable living or working environment. Poor air quality can lead to a range of health problems, including respiratory issues, allergies, and asthma. For HVAC systems in Worcester, MA, where weather conditions can vary drastically, it's essential to ensure that your heating or cooling system is functioning correctly and providing clean, fresh air.
Gervais, one of the premier HVAC companies in Worcester, MA, offers services designed to improve indoor air quality. These services include air duct cleaning, air filter replacement, and HVAC tune-ups. By having these services performed regularly, you can help ensure that the air inside your home or business is as healthy and clean as possible.
HVAC Service for your Business!
When it comes to keeping your business comfortable, reliable heating and cooling are essential. Throughout the seasons your commercial HVAC system needs to keep up with the demand and keep your employees and customers comfortable. If you are in Worcester, MA, and looking for a professional HVAC service company to repair your HVAC system, you are in luck. Gervais has experienced technicians who are trained to diagnose and repair various types of HVAC systems, from small rooftop units to complex central air conditioning systems. 
In Worcester, we offer the following Commercial HVAC services:
Commercial Heating and Air Conditioning System Repair

Commercial HVAC System Maintenance

Commercial HVAC System Installation and Replacement

Indoor Air Quality and Duct Cleaning Service
Commercial HVAC repair is an essential service that can help keep your business running smoothly and your employees and customers comfortable. If you are in Worcester, MA, and need commercial HVAC repair services, contact Gervais and schedule a consultation.
Local, Trusted Care by Gervais, the HVAC System Experts in Worcester, MA
Gervais Mechanical is a trusted, local, family owned HVAC company offering in the Greater Worcester area. With decades of experience in all things heating and cooling, our technicians are experts in the field of commercial HVAC. We can confidently say that no other HVAC companies in Worcester, MA have the roots that we do here, and the stats to back it up! 
In addition to quality repairs, installations, maintenance and tune-ups, we offer our HVAC customers:
24/7 Emergency HVAC Service to all Worcester Area Residents

Our

Gervais Family Membership

Plan, Including Discounts and Priority Service

Flexible Financing Options

5-Year Parts and Labor Warranty for all HVAC Installations

Highly-Trained and Background-Checked Expert Technicians
When you need HVAC service in Worcester, MA, Gervais is who you need to call. With our 24 hour service, we're ready to tackle any issue, large or small, in your home or business - contact us today!
Gervais Mechanical provides service in these Massachusetts communities: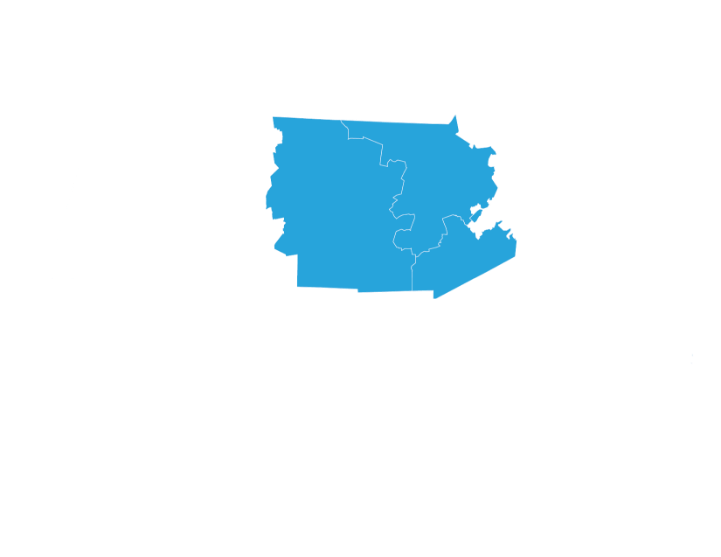 If you are opting to install a new AC system in your home, you must choose between a ducted air…