Hot Water Heater Installation FAQs
When it comes to hot water heaters, homeowners have two main options: conventional tank water heaters and tankless water heaters.
Conventional tank water heaters store hot water in a large tank and maintain a constant temperature so that hot water is readily available whenever you need it. On the other hand, tankless water heaters heat water on demand. This makes tankless water heaters more energy-efficient than conventional tanks. Additionally, tankless water heaters typically have a longer lifespan than conventional tanks, lasting up to 20 years or more compared to 10-15 years for conventional tanks.
However, because of the way they function, tankless hot water heaters may not be the best fit for larger homes or those with high demand. If you're deciding on a new hot water heater, in Newton, one of our professional hot water heater installers can help you to find the best choice for you and your home.
The length of time it takes to install a water heater can vary depending on several factors. Generally, a standard gas water heater installation can take between 2 to 4 hours, while a tankless water heater installation may take 4 to 6 hours or longer. 
However, keep in mind that installation times can vary based on the size, type, and location of the new water heater, and the specific needs of your home or business. At Gervais in Newton, we take pride in our efficient and reliable installation services, ensuring that your gas water heater installation is performed properly and in a timely manner.
Installing a hot water heater yourself is not a task that we'd recommend. Whether it's electric or gas, water heater installations can be complex, and even a small mistake can lead to major problems such as gas leaks, water damage, or even explosions. 
Additionally, in Newton, multiple permits are required for hot water heater installations. For your safety and peace of mind, it is best to leave both electric and gas water heater installations to experienced professionals like Gervais. Our team of knowledgeable technicians is trained to install water heaters safely and efficiently, ensuring that your system runs smoothly for years to come.
The lifespan of a water heater can vary based on the type of unit and how well it has been maintained. Generally, conventional water heaters have a lifespan of 10 to 15 years, while tankless water heaters can last up to 20 years. If your water heater is nearing the end of its lifespan, you may notice reduced efficiency or an increase in repairs.
At Gervais, we recommend replacing your water heater before it fails completely to avoid unexpected downtime and costly repairs. Our team can help you determine the best time to replace your water heater and provide professional installation services to ensure your new unit is installed correctly.
If your water heater is leaking, it is important to take action right away. First, turn off the power supply or gas valve to your water heater to prevent further damage or injury. Then, turn off the water supply valve to the tank to stop the flow of water. If the leak is severe, it is best to contact a professional like Gervais for prompt repair or replacement.
Our team of experienced technicians can quickly diagnose the problem and provide effective solutions to prevent further damage to your property. Don't wait to address a water heater leak – contact us today for reliable service.
Call the Experts: Gervais Mechanical in Newton for Plumbing Services
All Residential Services in Newton
All Commercial Services in Newton
24 hour emergency services, 7 days a week
18 years in business, 100+ years of experience
Professional, trained staff for all your needs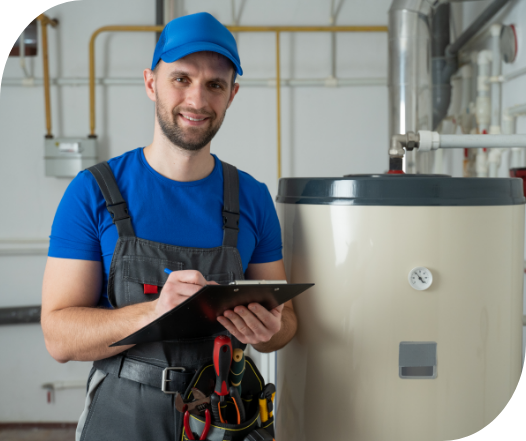 24/7 Water Heater Installation & Replacement Services
If you're having an urgent issue, you may need a new hot water heater installed right away.
For hot water heaters, the two biggest causes for concern are:
Leaking: Leaks can be caused by a variety of factors, such as corrosion, loose connections, or a faulty temperature and pressure relief valve. If you notice water pooling around your hot water heater or dripping from the tank, it's important to act quickly to prevent further damage to your property.
Malfunctioning pilot light or gas valve: This can cause a complete loss of hot water or even pose a safety hazard. If you smell gas or notice a hissing sound coming from your hot water heater, call your gas company and emergency services immediately.
If you're experiencing an emergency such as a leak, pilot light or gas valve malfunction, or another issue that requires prompt attention, our Newton team is on-hand 24/7 for hot water heater installation.
Should You Switch to an Energy-Efficient Tankless Hot Water Heater?
With an increasing focus on energy efficiency, electric tankless hot water heaters are growing in popularity. Electric tankless hot water heaters use hot coils to heat water on demand, rather than storing a set amount of hot water in a tank like a conventional hot water heater. Since they don't have to keep a large volume of water hot at all times, they consume less energy, leading to lower energy bills. 
Tankless hot water heaters also have a longer lifespan, often lasting 5-10 years longer than conventional hot water heaters. That being said, if you have a large home or a big family, a tankless unit may not be able to keep up with your usage. Especially in Massachusetts, where the incoming water may be colder, a tankless unit will have to work harder to get the water up to a comfortable temperature.
At Gervais, we offer both conventional tank and electric tankless hot water heater installation. As you explore different options for your home, give us a call and we'll help you choose the unit that is best for you.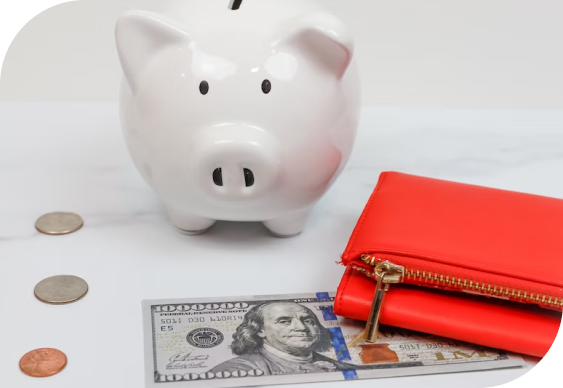 Backed by Gervais: The Best Warranties in the Area
We know that counting on reliable products and services is essential to our customers above anything else. That's why we offer the longest warranties in the Newton area. With a 5-year standard warranty on labor and 10 years on parts, you'll have peace of mind when you choose Gervais for water heater replacement and installation.
In addition, we recognize that a new hot water heater is a big investment. We offer flexible financing options to our customers, with as low as 0% financing for hot water heater installation. We work with rebate programs in the state of Massachusetts to help you save on new energy-efficient units, and for those who choose to join our Gervais Family Membership, you'll have access to even more exclusive savings!
Choosing a new Hot Water Heater: Gas vs. Electric
Regardless of the type of hot water heater you already have, when it's time for a replacement, it's always good to weigh the options.
Gas water heaters are known for their quick heating time and efficiency, making them a popular choice for larger households with higher hot water demands. However, they do require a natural gas hookup and proper ventilation, which can limit their installation options.
On the other hand, electric water heaters are easier to install, as they only require a standard electrical outlet. They are also generally safer, with no risk of gas leaks or explosions. However, they tend to be less efficient than gas water heaters, which can lead to higher energy bills in the long run.
When deciding between gas and electricity, it's important to consider factors such as the size of your household, your hot water needs, and the availability of natural gas in your area. If you're still unsure, our team of experts can help you choose the best option for your home and provide professional installation services.
Trust the Leading Water Heater Installers in Newton, MA
At Gervais Plumbing & Heating, we offer installation, replacement, and maintenance services for both conventional and tankless hot water heaters, as well as other plumbing, heating, and air conditioning services for residential and commercial clients in Newton and the surrounding areas.
Whether you need an electric, tankless, or gas water heater installed, you want to know that the person coming into your home is an expert in the field. We take pride in the level of knowledge and service that our technicians offer. We'll answer your questions and take our time to ensure that your new hot water heater is installed safely and correctly. 
When we arrive, we will first survey the area, remove the existing unit, install the new one, and then test to make sure it is working properly - all you need to do is sit back, relax, and enjoy your newly restored hot water!
Gervais Mechanical provides service in these Massachusetts communities: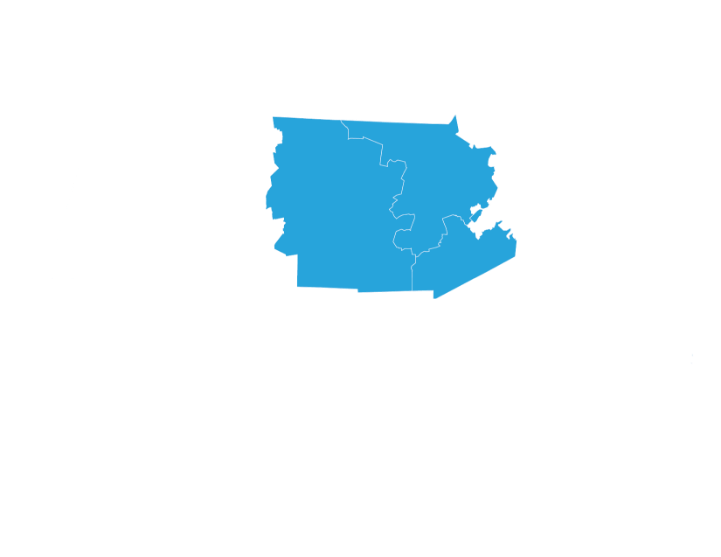 When air filters are designed, they're assigned a MERV rating. MERV stands for Maximum Efficiency Reporting Value. It's a valuable…