FAQs: HVAC Services in Newton
If you're looking for an HVAC company that will meet your needs, you should consider the following things:
Company's experience
Licensing and certifications
Reputation
Ability to provide referrals
Typical response time to a call
Rebates or financing that are offered
You will want to do your research to see what differentiates one HVAC company from another, and while experience in the field shouldn't be the only determining factor, years of experience on the job, paired with appropriate training means that your home will be in good hands.
At Gervais, we aim to show you what sets us apart from other HVAC companies in Newton. With 18 years in the HVAC business and over 100 years of combined experience among our technicians, we're the right company for any HVAC job. Call today to see the Gervais difference in Newton for all HVAC needs.
Because your heat pump is a type of HVAC system that provides heating and cooling for your home, making sure it's operating properly and efficiently is important for your home's comfort. Once you start to have problems with your heat pump, it can be hard to know whether it can just be repaired, or if you have to get a replacement.
If your heat pump is less than 10 years old, then it might make sense to continue to make necessary repairs and yearly maintenance appointments. But, if you've noticed a change in your home's indoor air quality, there are strange sounds coming from your heat pump, or you've had multiple repairs made on your current heat pump and it's getting up there in age (10 years older or more), then a new heat pump might be your best option.
If you have questions about your home's heat pump, contact Gervais! Our professional HVAC contractors in Newton, MA are trained to go over any questions you have and offer solutions for heating repairs and replacement.
Having a new air conditioner installation is a complicated process that should only be handled by a licensed HVAC contractor. In Newton, when you schedule AC install services, you should expect the following:
An in-home inspection and review of your current AC system to help you determine what kind of new unit you'll need.
Removal of any old unit and wiring with a special recovery machine to safely keep refrigerant from being vented.
Current concrete pad will be removed and a new composite pad will need to be installed.
Current indoor evaporator coils and refrigerant lines will be removed and new ones will be installed.
Necessary connections and voltage wiring will be attached to your new AC unit.
And then once everything is in place and connected, the technician will conduct a commissioning process to make sure that everything will work properly.
Because all Gervais technicians are fully licensed and EPA-certified, you can be confident that your AC install service will be conducted safely and properly. For a top-quality air conditioner installation or any HVAC replacement, in Newton, MA, call Gervais today!
The most avoidable, but common HVAC issues that most people experience result from a lack of regular maintenance. Scheduling regular check-ups for your HVAC system is an important part of keeping your home's heating and cooling system working properly.
Common HVAC issues that are simple to address include dirty filters, problems with programmable thermostats, and blown fuses or tripped breakers.
More difficult HVAC concerns will require professional repair services. The most common issues involve a dirty pilot, dirty coils, mechanical wear and tear, motor issues, and water leaks from clogged or cracked lines.
Whether you need to schedule that all-important yearly check-up, or you are experiencing an HVAC emergency, Gervais Mechanical has got you covered. Call us today to see how we can help you with all of your HVAC services in Newton, MA.
Whether it's a clogged drain or toilet, problems with water pressure, leaky pipes, or water heater issues, at some point, most homeowners will run into some type of plumbing problem.
Unfortunately, plumbing issues can range from just annoying to very costly. Dripping faucets and running toilets lead to wasting water. Clogged or leaky pipes can cause damage. Low water pressure can be a sign of a much bigger problem like pipe corrosion and leaks within the home.
Don't let common plumbing problems cost you unnecessary time or money. The plumbers at Gervais can quickly diagnose your issue and give you the solutions you need in a timely manner. Call us today to learn more about our comprehensive plumbing services in Newton, MA!
Newton Heating and Air Conditioning Services
Residential HVAC services in Newton, MA
Commercial HVAC Services in Newton, MA
24 hour emergency services, 7 days a week
18 years in business, 100+ years of experience
Professional, trained staff for all your needs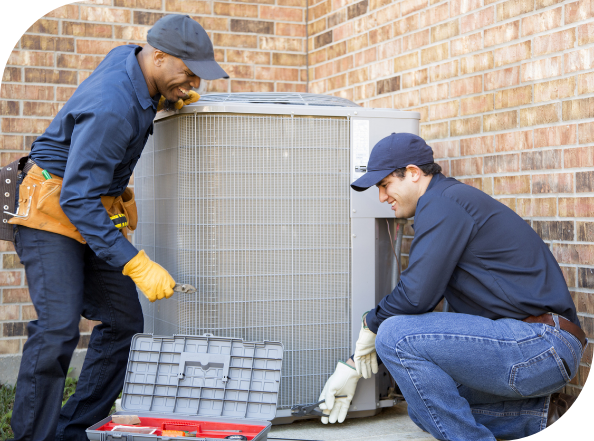 Gervais Mechanical: The #1 Choice for HVAC Installations in Newton
In Newton, MA, finding heating and air conditioning contractors that suit your needs can be a confusing and difficult task. We know your time is valuable, so we'll cut to the chase - no doubt about it - WE are the #1 choice for HVAC installation in Newton! 
Our experience and superior customer service speak for themselves and your satisfaction is our top priority. You can rely on us to give you all the details you need to make decisions about HVAC services that are best for your family, and for your home's comfort.
Call us today for the best HVAC contractors in Newton, MA!
Gervais Mechanical: 24-Hour Emergency HVAC Service in Newton, MA
At Gervais Electrical, we know first-hand how disruptive an HVAC, electrical, or plumbing emergency can be for a homeowner. If your air conditioner breaks down on the hottest summer day or if your home's heating isn't working properly in the middle of a dead-cold Massachusetts winter, you need repair services quickly!
We also know that homeowners need a Newton area HVAC company they can trust to be on call for when AC, electrical, plumbing, and heating repairs are needed unexpectedly. 
Count on Gervais for all of your Newton area HVAC emergencies! Our experts will be there for you 24-7, 365 days a year.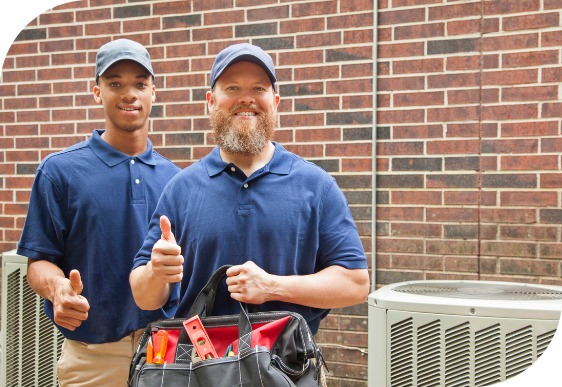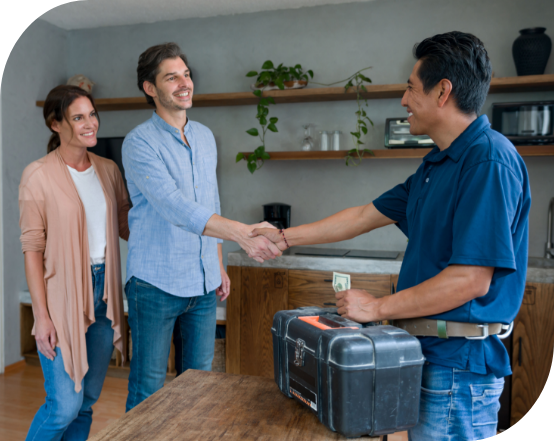 Why You Should Choose Gervais as Your Newton HVAC Contractor
Every home is unique, and so that's why Gervais offers a customized approach for plumbing services, cooling and heating system repair, electrical work, and all other HVAC installation, maintenance, and repair services. We are a family-owned and operated, full-service company that is prepared to meet all residential and commercial HVAC needs. 
Each of our experienced technicians is fully licensed and EPA certified. With 18 years in the business and 100 years of combined experience, our HVAC contractors are confident in providing you with exceptional repair and installation services. 
What sets Gervais apart from the competition is that we always keep the customer informed. We offer solutions and choices and allow the customer to decide what is best for their home. Transparency is key, and we want to make sure that there are no surprises. 
So, if you need heating or cooling service, call Gervais - the HVAC contractor in Newton that you can count on to get the job done right every time!
Regular Maintenance, or Emergency Service - We're Always Here to Help
Gervais Mechanical is your go-to for anything HVAC related in Newton. Need plumbing services? We've got you covered. Looking for a water heater install? Rely on us. Having heating and cooling issues? We can fix that, too!
No matter what plumbing, heating, electrical, or HVAC issues, concerns, upgrades, or questions you have, Gervais is qualified for the job. Our reliable staff is professionally trained to be able to address all your HVAC needs. We welcome your questions and look forward to offering solutions. 
Our technicians approach each job with an "always here to help" attitude, which is what makes us the premier company to call if you expect top-quality HVAC repair and installation services in Newton, MA.  
Don't wait until you have an emergency to contact the Gervais team. In addition to install services and HVAC replacement, we offer regularly scheduled HVAC maintenance in Newton, too. And in case of emergency, we're available 24-7 and offer same-day appointments.  
Don't wait! Call us today to make Gervais your go-to HVAC maintenance team.
Newton HVAC Service: What to Expect
Making sure that your HVAC system is heating and cooling your home properly and efficiently is important to your home's comfort. When something isn't working properly, it can be frustrating - especially if you're concerned about how quickly it can be repaired or replaced and how much the work will cost. 
At Gervais Mechanical, we understand the importance of a home that's comfortable with heating and cooling systems that are working as they should. We also understand that when something goes wrong with your HVAC system, you want a quick, affordable resolution to your problem. 
We pledge to properly diagnose your concerns and then provide the maintenance, repairs, replacement, or HVAC installation that will get your home back up and running to your satisfaction. Once the job is completed, we back our products and services with the best warranties in the area so that you can rest assured that our services will withstand the long haul. 
Don't suffer from your home being too hot or too cold because you're worried about the financial strain that an HVAC replacement or installation could put on your family. If cost is a concern, ask your technician about our financing options. At Gervais, no job is too big or too small, and protecting our customers' comfort, while offering peace of mind is our priority. 
Call today to find out more about how Gervais can be the Newton area heating & air conditioning company you rely on for all your family's HVAC needs.
Gervais Mechanical provides service in these Massachusetts communities: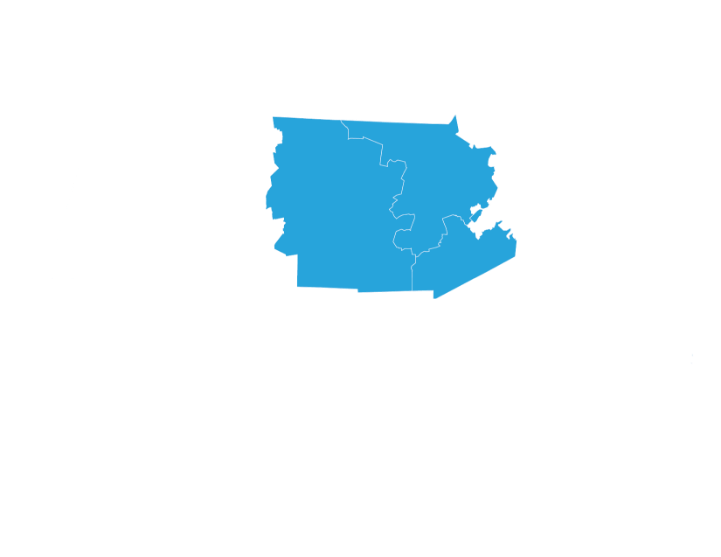 When air filters are designed, they're assigned a MERV rating. MERV stands for Maximum Efficiency Reporting Value. It's a valuable…