HVAC Services in Auburn, MA
One Of The Best HVAC Companies in Auburn
REQUEST SERVICE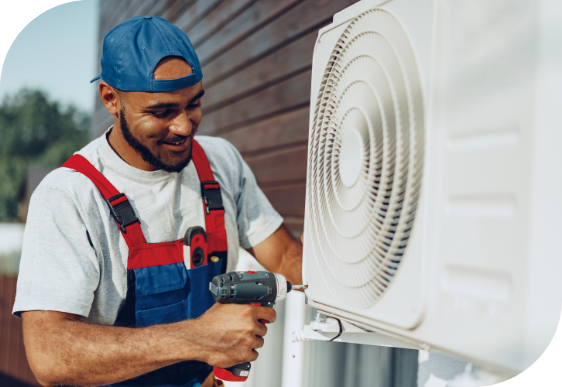 4.9/5 | Read reviews


5/5 | Read reviews
Common Questions about HVAC Repair in Auburn, MA
When is the best time to schedule HVAC repairs for my Auburn, MA, home?
Early spring or late fall are perfect times for HVAC repairs.
Scheduling HVAC repairs for your Auburn, MA, home at the right time can save you a lot of money and help you to avoid pesky inconveniences. Generally speaking, the best time to have HVAC repairs done is during spring before the warm temperatures roll in, or during late fall after they've gone down. This timeframe won't be as busy for Auburn HVAC companies and provides plenty of time to identify the heating and cooling issue and to put corrective measures in place without feeling rushed. Additionally, proactive HVAC repairs ensure that your system is reliable to get through the rest of the season with minimal temperature fluctuations or other HVAC issues.
If you live in Auburn, MA, then you know that having a solid heating and cooling system is a must for our weather here! For any heating and cooling repair or service needs in Auburn, give Gervais Mechanical a call today.
How can I tell if my HVAC system needs repairs?
Some signs to look for include strange sounds coming from the unit, a drop in efficiency, a rise in energy bills, and channels of hot and cold air developing. These are all signs that indicate HVAC repair may be needed. And in Auburn, MA, Gervais Mechanical always has your back.
If you suspect your HVAC system may be in need of repair, there are several ways to tell, including by watching for the above signs. When these symptoms appear, you should reach out to HVAC companies in Auburn that specialize in maintenance and repair for heating and AC units, like the highly recommended pros of Gervais Mechanical. Finding a knowledgeable and trusted HVAC company in the Auburn area can help ensure your heating and cooling unit receives the proper repairs it needs and operates safely and efficiently. The right HVAC contractor should also be able to provide insight as to whether your system requires replacement.
What are some common HVAC repair issues and what you should do?
One of the most common HVAC repair issues is a malfunctioning thermostat.
Malfunctioning thermostats can cause a variety of problems such as a system not turning on or a system that constantly runs. When a thermostat malfunctions it often requires replacing and it's important to make sure you get a replacement from reliable auburn heating and cooling professionals like Gervais Mechanical. If a full replacement becomes necessary, then HVAC replacement in auburn should be done by certified technicians who have experience working in the unique weather conditions found in the area. Making sure your HVAC repair issues are addressed completely is paramount to maintaining a safe and efficient heating and AC system when living in Auburn, MA.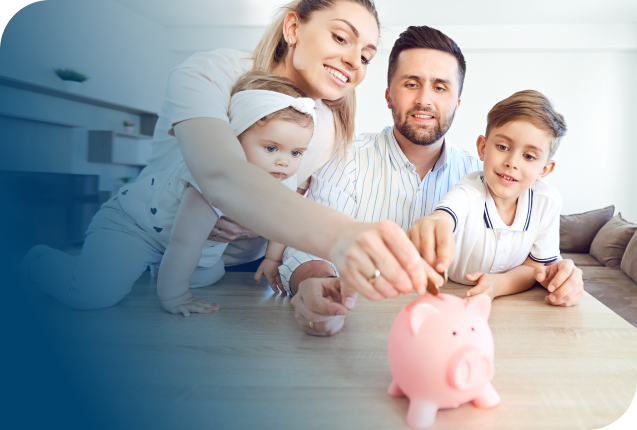 Gervais Preferred Club Membership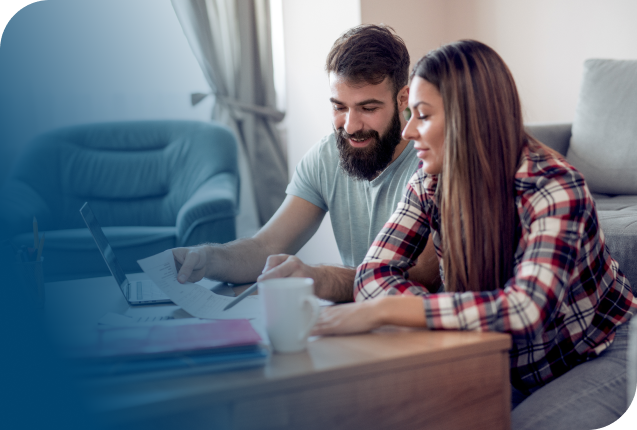 0% Financing Gervais Mechanical offers financing options to fit your budget
HVAC Services in Auburn, MA
Residential Repair/Installation
Wall-Hung Efficient GasFurnaces/Air HandlersElectric HeatGas BoilersMini Splits/DuctlessRadiant HeatOil BoilersHeat PumpsDuct Cleaning And SealingClean Air Solutions
Commercial Repair/Installation
Rooftop UnitsBoilers, Gas, And OilHeat PumpsFurnaces/Air Handlers
Why Gervais Mechanical?
24 hour emergency services, 7 days a week
18 years in business, 100+ years of experience
Professional, trained staff for all your needs
What Our Customers Are Saying
"We could not be any happier with Gervais Mechanical from the front office to the installation crew. Thank you Gervais Mechanical for your professional service and quick response. Now we can get back to our lives and not have rely on heating blankets and space heaters. HIGHLY RECOMMEND!"Jose Ortiz
"The company has great, well-experienced technicians! Their service price is better priced than most companies I have called to get a technician. Their staff is incredibly helpful and social. They care about their customers!"James Ward
"Chris from Gervais was very prompt. He was very knowledgeable about what he needed to do. I have never had a nicer person come to my home the perform service. He was quick, but thorough and made good use of his time. When another need comes up, I will be asking for Chris from Gervais."John And Gloria Turner
READ OUR REVIEWS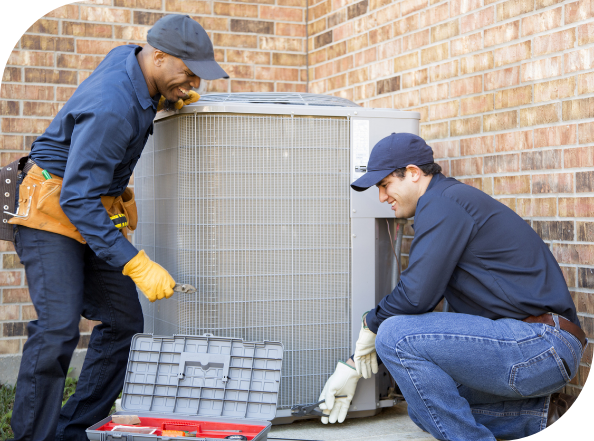 One of Auburn's Most Trusted HVAC Companies For Over a Decade
Gervais Mechanical is an experienced leader in the heating and cooling industry. Our Auburn residential and commercial HVAC company's team of dedicated professionals takes pride in providing excellent customer service and delivering quality results every time. We use the latest tools and techniques to ensure that all jobs are completed in a timely manner without compromising on our high standards of excellence. As part of our commitment to providing top-notch plumbing, heating, and AC solutions, you can call us immediately in case you ever need urgent assistance with any issues related to commercial or residential HVAC in Auburn. Don't wait – contact Gervais Mechanical today!
First Class HVAC Repair in Auburn, MA
Customers of Gervais Mechanical, whether residential or commercial, can always rest assured that we guarantee all of our HVAC installation and HVAC replacement services in Auburn, MA. No one beats our service for heating and air conditioning in Auburn. No one beats our prices in all of Massachusetts.
We understand that it can be a burden to find HVAC services in Auburn that you can trust and at an affordable price. At Gervais Mechanical, we take great pride in our quality of work while also providing you with unbeatable prices. Our years of experience have given us superior expertise so that we can make sure your HVAC service needs are taken care of no matter what. We guarantee first class service every time so you don't ever have to worry about receiving subpar HVAC services again.
So, what are you waiting for? Contact the best HVAC company in Auburn today. Contact the pros at Gervais Mechanical.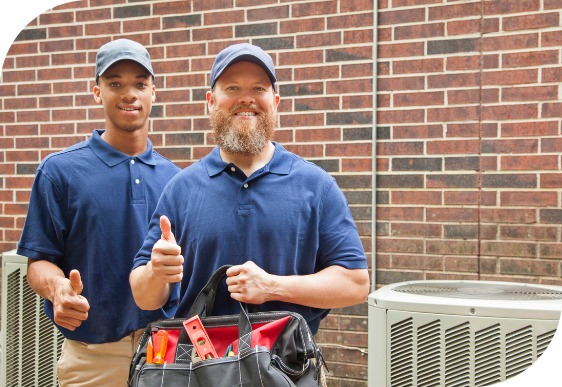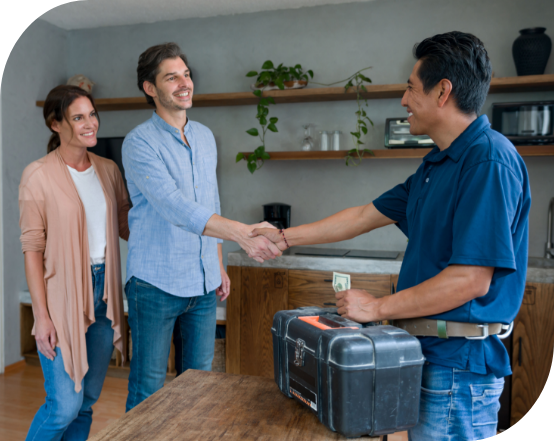 Top Quality Heating and Cooling Services in Auburn and Beyond!
If you are looking for an HVAC contractor to provide HVAC services or maintenance in Auburn, MA or the surrounding communities, look no further than Gervais Mechanical! Our Auburn HVAC contractors specialize in providing repair services and HVAC maintenance of the highest quality to residential and commercial customers in Auburn and every city in the surrounding area. Not only are all of our technicians extensively trained and certified, but we also ensure that all parts used are of optimal quality and stand the test of time. At Gervais, our HVAC contractors are committed to offering you exceptional workmanship backed by customer satisfaction at the best possible prices. Get your HVAC needs met with Gervais Mechanical. You won't be disappointed!
What to Expect From HVAC Repair Service for Your Auburn Home
To make sure that the service call for your home goes as smoothly as possible, it's important to prepare beforehand. Simple HVAC maintenance activities can reduce stress on both you and the technician during the visit – so be sure to write down any HVAC related issues you've had in the past, change out or clean the air filters since a dirty filter leads to inefficient operation and diminishes system performance, and make sure there is easy access around your HVAC system.
If your Auburn heating and AC system is on the fritz, don't wait to schedule HVAC repair services. Call Gervais Mechanical today. Ask any of our Auburn clients and they will tell you they always receive outstanding service when calling us for their HVAC maintenance needs. Our skilled technicians always arrive promptly and diagnose the problem quickly. They will then explain the issue and provide you with options for HVAC repairs. You can be assured that our HVAC services in Auburn are of the highest quality and are backed by our 100% satisfaction guarantee.
After your HVAC repair service call is completed, you should be confident in knowing that the problem is fixed and will not resurface anytime soon. Depending on the HVAC services which were required, your technician may have recommended certain HVAC maintenance items such as filter replacement or checking of ducts, that should be taken care of regularly to ensure the proper functioning of your HVAC system. Your technician will provide an easy-to-follow list of HVAC maintenance tasks to keep your home system running optimally for years to come.
How to Maintain Your Home After an HVAC Repair for Your Auburn Home
Maintaining your HVAC system is an absolute must in order to avoid a need for emergency HVAC system repairs. That's why you need the right HVAC contractor for your Auburn home or business. By keeping up with regularly scheduled HVAC maintenance, you can rest easy knowing that your home's heating and AC systems will remain climate controlled and functioning properly. The two best practices to follow after HVAC service are cleaning your air filters every month and vacuuming the coils on your AC unit at least twice a year.
After your Auburn home's HVAC repair, don't let the return of pleasant temperatures become an excuse to neglect HVAC maintenance and other HVAC services. To ensure every inch of your home remains comfortable and efficient, expertly inspect your ventilation and ducts for leaks. Use heavy-duty duct tape to securely seal them off, as well as examine the insulation surrounding pipes or any other areas that tend to be colder than usual. Without proper HVAC maintenance in Auburn, the effects of heat can easily accumulate until your HVAC escape is as good as new.
Maintaining your HVAC system in your Auburn home is key to ensuring it runs efficiently and lasts for many years. This can be easily accomplished by taking simple steps, such as changing thermostat batteries every 6 months and clearing any debris that may accumulate around the outdoor condenser unit. Doing HVAC maintenance regularly before HVAC services are needed will save you time, money and frustration in the long run. So don't wait – take these simple steps to ensure proper HVAC maintenance in Auburn!
If you're in need of an HVAC contractor in Auburn, give our team at Gervais a call and we'll handle all of your heating and cooling needs today!
HEATING
AIR CONDITIONING
Air Conditioning Repair & Installation
PLUMBING
ELECTRICAL
SCHEDULE SERVICE CALL 800-488-7772
Gervais Mechanical provides service in these Massachusetts communities: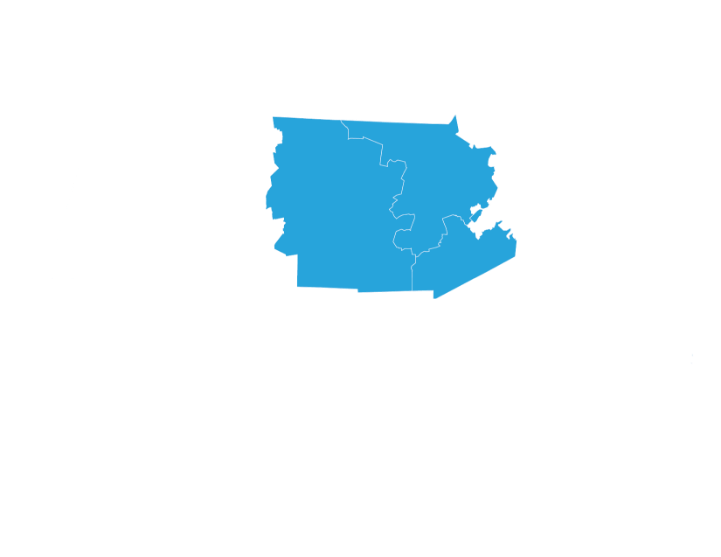 HVAC guides