Water Heater Repair in Hudson, MA: FAQs
Typically, the first sign of a problem with your hot water heater is when the temperature of your water starts to fluctuate more than usual. Hot water pressure may be reduced until your hot water heater eventually stops working. 
Things to look out for also include metallic smell or taste in your water, rusty water, leaking on the base of your unit, or strange noises. Over time, corrosion and minerals can build up and if you haven't had your water heater serviced in some time, you may start to have problems.
Call us today if you're having an issue with your hot water heater and need a repair! In Hudson, our experts are standing by 24/7, so whether it's an emergency or you've just noticed something is off, we're here to help.
On average, water heaters last about 10 years, but when they're well taken care of, they may last as long as 20!
By scheduling annual maintenance, you'll catch problems early on. A heating services professional will do all the required tune-ups to extend the life of your unit as much as possible. Yearly heating services will also increase your unit's energy efficiency and prevent you from needing an emergency water heater repair.
Our Hudson team members can help you keep your hot water heater running for a long time. With our Preferred Club membership, plumbing services and maintenance are easy and affordable. Don't wait until you need a water heater repair or replacement - call us today!
If you've got a leaking hot water heater, don't worry - we can help!
Here's what to do:
Turn off the power: If your hot water heater runs on electricity, switch off the circuit breaker. If it's gas-powered, turn off the gas supply valve.

Stop the water: Find the main shut-off valve and turn it off to stop the water flow.

Drain the tank: Attach a hose to the drain valve at the bottom of the tank, and run the other end to a floor drain or outside. Open the drain valve to empty the tank.

Check the damage: Look at the tank for cracks or holes, and figure out how bad the damage is. If the tank is badly damaged, you'll need to get a new hot water heater.
Finally, call Gervais! You've taken all of the steps to avoid water damage and prevent further issues - we'll take it from here. We're available 24 hours for water heater repair in Hudson and will have your hot water heater back up and running in no time.
The amount of time it takes to install a new hot water heater can vary.
Typically, installing a standard tank-style hot water heater takes anywhere from 4 to 8 hours. This includes taking out the old hot water heater, making room for the new one, putting in the new tank, connecting the water and gas lines, and making sure everything is working properly
However, if there are any upgrades needed, such as a new gas line for a tankless water heater, or an expansion tank, it might take a bit longer, up to a full day. 
To get a better idea of how long it may take in your home, call a company that specializes in water heater repair services. In Hudson, we have over 100 years of combined experience in water heater installation. Call us today!
Comprehensive Plumbing Services in Hudson, MA
Residential Plumbing Services in Hudson
Commercial Plumbing Services in Hudson
24 hour emergency services, 7 days a week
18 years in business, 100+ years of experience
Professional, trained staff for all your needs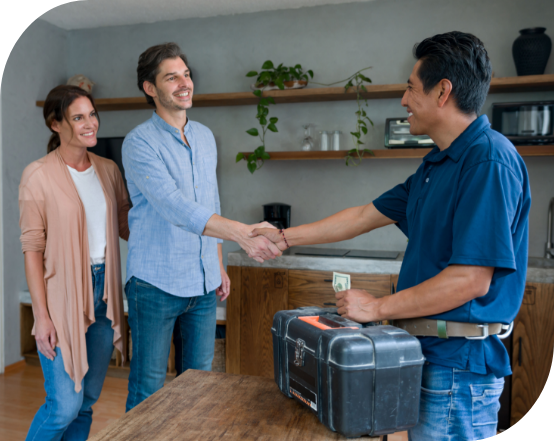 Choose Gervais for Your Next Water Heater Repair in Hudson, MA
Gervais Mechanical offers affordable water heater repair in Hudson for both residential and commercial needs. When you reach out to us, you can trust that you will always hear your concerns. Our services in Hudson also go beyond water heater repair - we offer heating, air conditioning, electric, and plumbing service. 
Our experts strive to provide the best quality work and keep customers informed throughout the entire process. We don't beat around the bush and will always be honest and straightforward about your water heater repair needs. When your hot water heater stops working, call Gervais!
We're On Call for 24-Hour Water Heater Repair in Hudson
Gervais Mechanical has internal staff on hand 24/7 for emergency hot water heater repair in Hudson. Whether you need help with your commercial system or are looking for repair and installation services, Gervais has expert technicians available around the clock.
When your hot water heater stops working, don't wait - call Gervais!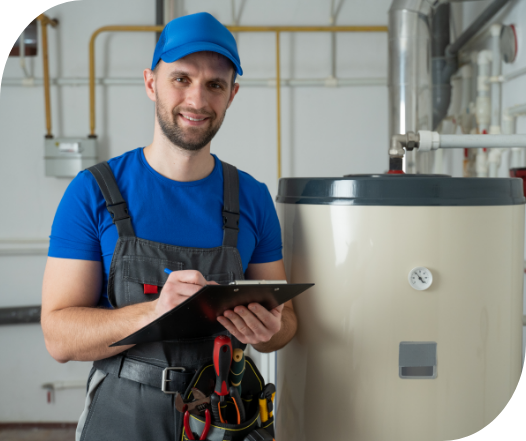 Gas, Oil, Propane, and Electric Water Heater Repair Service - We do it All
In Hudson, Gervais offers comprehensive water heater repair. We know what it feels like when your water heater stops working. We have over 100 years of combined experience on our team of HVAC experts and know the ins and outs of all types of hot water heaters.
We specialize in tankless electric hot water heaters repair services. In Hudson, we also are familiar with oil and natural gas-powered systems and how to safely repair any issue. Whether you need your electric water heater repaired or need a water heater installation, our plumbers in Hudson guarantee great service and quality work.
Commercial Hot Water Heater Repair In Hudson
Commercial hot water heaters differ from residential units in several ways and are best repaired by a plumbing services company that is equipped for commercial systems.
Commercial hot water heaters are built to handle the big demand for hot water in commercial buildings. They can be powered by gas, electricity, or steam, some with multiple power sources for increased efficiency. Because they're used so often, they're designed to heat up water quickly - known as high recovery rate heaters. Additionally, commercial hot water heaters are equipped with more advanced control systems that allow for precise temperature control and monitoring.
We're known as one of the best commercial water heater repair companies in Hudson, MA. Our experienced technicians fully understand these sophisticated systems and will perform the repairs needed to have your business's hot water restored quickly.
Water Heating Experts Who Value Your Time And Concerns
At Gervais Mechanical, we know your time is valuable, which is why we have a no B.S. policy. We listen to your concerns and will provide a complete diagnostics check of your residential or commercial water heater. We'll provide you with a thorough explanation of our findings so you know exactly what you can expect and why. You'll get clear, honest information, quality work, and peace of mind when we're done. 
When we provide water heater repair, we're not just there to switch out one tank for another. We make sure that your hot water heater is energy-efficient, free of corrosion or rust, and will run for many years to come. When your hot water heater stops working, for water heater repair in Hudson, chose Gervais!
Gervais Mechanical provides service in these Massachusetts communities: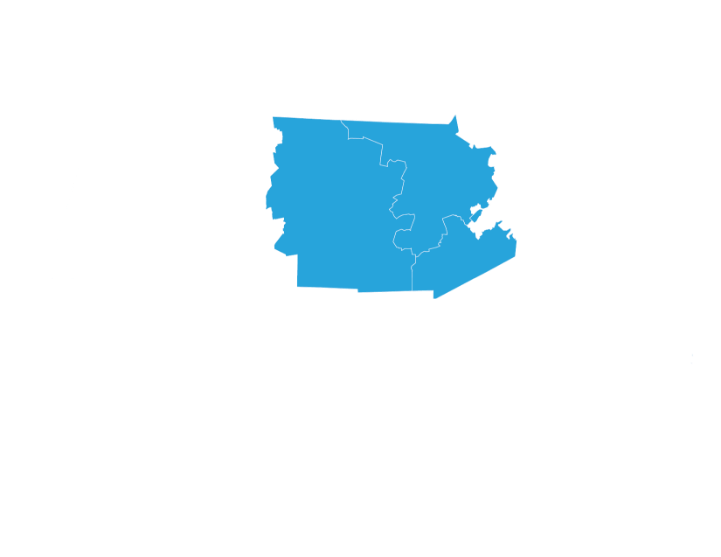 When air filters are designed, they're assigned a MERV rating. MERV stands for Maximum Efficiency Reporting Value. It's a valuable…
Introduction Your furnace plays a huge role in your home, and it is important to ensure it is always in…
The winter season is often accompanied by dry air, which may cause skin irritation, sore throats, and damage to wooden…