FAQs: Plumbing Services in Newton
Clogged drains and sewer backups can be a common and frustrating problem for homeowners in Newton. Fortunately, there are several steps you can take to prevent them from happening. Firstly, be mindful of what you put down your drains, avoid pouring cooking oils, fats, or grease down the sink, and avoid flushing non-biodegradable materials down the toilet. 
Regularly cleaning your drains and using a hair catcher in your shower or tub can also help prevent clogs. Additionally, it's important to have your plumbing system regularly inspected and maintained by a professional plumbing company in Newton to catch any potential issues before they become serious problems. By following these simple steps, you can avoid costly and inconvenient clogs and keep your home's plumbing system running reliably.
There are several common issues that homeowners and business owners in Newton may experience with their plumbing systems. Some of the most frequent problems include leaky faucets, clogged drains, running toilets, low water pressure, and water heater issues. Additionally, frozen pipes can be a concern during the colder months. 
Many of these problems can be prevented through proper maintenance, such as regular inspections and cleaning of your plumbing system, as well as taking care not to pour harmful materials down the drain. In the event of an issue, it's important to contact a licensed and insured plumber in Newton to address the problem promptly and effectively.
Frozen pipes are a common plumbing issue faced by Newton area homeowners during the colder months. To prevent this from happening, it's important to take certain measures, such as insulating your pipes with foam or other materials, sealing any gaps or cracks in your home's foundation, and keeping your home at a consistent temperature. 
When the temperature drops significantly, it's also a good idea to let your faucets drip to keep the water flowing and prevent it from freezing in the pipes. Additionally, you should disconnect and drain any outdoor hoses before the winter months to prevent any water from freezing and causing damage to your plumbing system.
Finally, have a plumber in the Newton area give your plumbing system a quick inspection before the winter months to make sure nothing else gets missed!
For homeowners in Newton, a plumber is one of the main people to call when you're ready to do a bathroom or kitchen remodel. Plumbing is an essential part of these projects, and you need a licensed and experienced plumber to ensure that everything is installed correctly and up to code. A plumber can install new faucets, sinks, toilets, showers, and tubs, as well as make necessary changes to the water supply and drainage systems. 
They can also advise you on the best fixtures and appliances to use for your specific needs and budget. Contact a trusted and experienced plumber in Newton for a consultation to discuss your remodeling project and plumbing needs.
Professional plumbers in Newton are required to have the appropriate licenses and insurance to perform plumbing services in the state of Massachusetts. By choosing a licensed plumber, you'll know that the person performing the work has met the state's requirements for education, experience, and testing. This also means they have the necessary skills and knowledge to perform plumbing work safely and correctly. 
Additionally, it's important to ensure that the plumber you hire is insured. This protects both you and the plumber in the event of an accident or damage to your property. Look for a plumber who carries liability insurance and workers' compensation insurance. This will ensure that you are protected from any unexpected costs or liabilities that may arise during the job.
Call the Experts: Gervais Mechanical in Newton for Plumbing Services
All Residential Services in Newton
All Commercial Services in Newton
24 hour emergency services, 7 days a week
18 years in business, 100+ years of experience
Professional, trained staff for all your needs
The Most Knowledgeable Plumbing Contractors in Newton, MA
When it comes to hiring a plumbing contractor, it's important to choose one that has a deep level of knowledge serving plumbing systems in the Newton area. You can count on our team members for honest and transparent communication, expert advice, and the highest level of experience and training. We're well versed in:
Tank and Tankless Water Heaters

Plumbing Fixtures

Backflow Prevention

Drain Cleaning
And all commercial plumbing services as well!
When you call our team in Newton for plumbing service, we'll take the time to explain the job and answer all of your questions. Additionally, we back our work with some of the longest service and parts warranties in Massachusetts. So, if you want peace of mind and top-quality plumbing services, in Newton, choose the experts at Gervais!
Commercial Plumbing Services in Newton
When it comes to commercial plumbing services in Newton, we are the go-to experts. Our team has years of experience handling the unique plumbing needs of businesses, and we are equipped to handle everything. 
Whether you're dealing with a leaky faucet or a clogged drain, our technicians have the knowledge and tools necessary to get the job done quickly and efficiently. In Newton, trust us to keep your business running smoothly and your plumbing in top condition!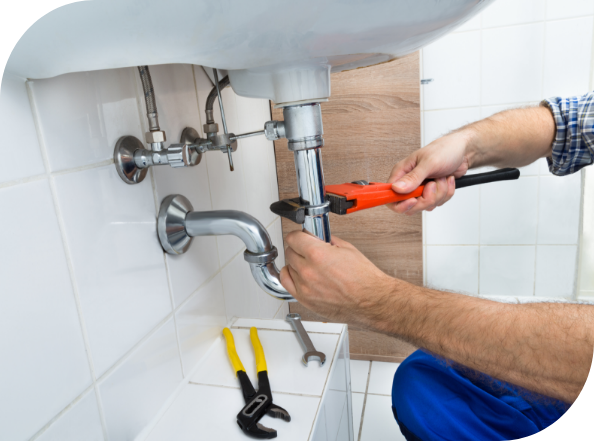 Affordable Plumbing Services with Financing Options!
Gervais Mechanical provides affordable plumbing services with financing options to alleviate financial stress for homeowners. With financing, customers can pay for costly plumbing services over time, allowing them to promptly address plumbing problems and prevent further damage and expenses. Choose Gervais Mechanical for accessible and convenient plumbing services!
Residential Plumbing Services in Newton
At our company, we pride ourselves on being your local experts in residential plumbing services in Newton. We understand that your home is your sanctuary and that plumbing issues can be stressful and disruptive. That's why we offer efficient, effective, and affordable solutions to all of your plumbing needs.
Our team of experienced and licensed technicians is dedicated to providing you with the highest quality of service, utilizing the latest techniques and equipment. Our commitment to honest, transparent, and straightforward communication means that you will always be informed and involved in every step of the process.
We also value the importance of respecting your time and property, ensuring that we leave your home just as we found it. Contact us today for all your residential plumbing needs in Newton, including emergency services and installations, and enjoy a smoothly running plumbing system again in no time!
Tips for Preventing Clogged Drains in Your Newton Plumbing System
Clogged drains can be a major inconvenience and expense for any homeowner. However, with some preventative measures, you can keep your plumbing system running smoothly. Here are some tips for preventing clogged drains and the need for further plumbing services in your Newton home:
Avoid pouring oil, grease, or fat down the drain as they can solidify and clog the pipes.

Use a drain strainer to catch hair, food scraps, and other debris that can cause blockages.

Don't flush anything other than toilet paper and human waste down the toilet.

Avoid using chemical drain cleaners as they can damage your pipes and harm the environment.

Regularly clean your drains with a mixture of vinegar and baking soda to help break down any buildup.
By following these tips and being mindful of what you put down your drains, you can prevent clogs and save yourself from costly services. If you are still having issues, call Gervais! One of our plumbers in Newton will do a full inspection of your system, find the root of the problem, and get your water flowing again in no time.
Gervais Mechanical provides service in these Massachusetts communities: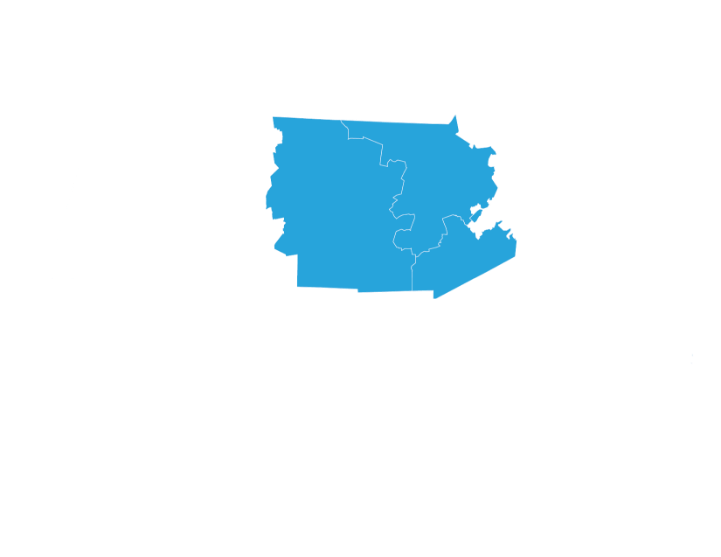 When air filters are designed, they're assigned a MERV rating. MERV stands for Maximum Efficiency Reporting Value. It's a valuable…
Introduction Your furnace plays a huge role in your home, and it is important to ensure it is always in…
The winter season is often accompanied by dry air, which may cause skin irritation, sore throats, and damage to wooden…