Questions About Plumbing in Hudson
A plumber can fix a wide range of issues with your plumbing system, including clogged drains, leaky faucets, broken pipes, damaged sewer lines, and malfunctioning water heaters. They can also install new plumbing fixtures and appliances such as sinks, toilets, showers, and water filtration systems.
Additionally, plumbers can perform inspections and offer recommendations for fixtures or replacements to ensure the ongoing functionality of your plumbing system. Regular check-ups and servicing by a plumber can help prevent costly fixtures or replacements down the line.
When selecting a plumbing contractor, it's vital to conduct research. Search for businesses with positive reviews and an excellent reputation in the community. Verify that the company is licensed and insured, and inquire about the experience and qualifications of their service technicians.
A reliable plumbing contractor will provide clear communication throughout the service process and upfront pricing. Inquire about their availability for emergency plumber services, including 24-hour plumbing and gas plumber services, among others. Also, ask about their guarantees on their work. Finally, don't forget to request references from previous customers to guarantee you're making the correct choice for your plumbing needs.
The frequency of drain cleaning depends on various factors like the age of the plumbing system, the number of people living in the house, and the amount of usage. It's recommended to have drains cleaned every 1-2 years to prevent clogs.
If you notice slow draining or foul smells, it's best to call a professional plumber who can assess the situation and recommend the best course of action. Neglecting to clean your drains regularly can lead to costly plumbing services down the line, so it's essential to stay proactive.
A plumbing contractor that offers 24-hour emergency services can provide quick assistance for urgent issues. In that case, contact Gervais Mechanical to make sure your plumbing system remains optimal.
The cost of drain cleaning services can vary depending on several factors such as the severity of the clog, the location of the blockage, and the type of drain being cleaned. For example, the cost of cleaning a kitchen sink drain may be less than the cost of cleaning a main sewer line. 
Additionally, if the clog requires more extensive work, such as hydro jetting, the cost may be higher. It's best to schedule an appointment with a professional plumber for an assessment of your specific needs and a personalized estimate. Contact us today to schedule your appointment and get an accurate quote.
As a homeowner, you may encounter various plumbing problems, including clogged drains, leaking pipes, running toilets, low water pressure, and water heater issues. Clogged drains are usually caused by hair, soap scum, or other debris buildup, while leaking pipes are often due to corrosion, age, or damage.
Running toilets can be caused by a faulty flapper or fill valve, while low water pressure can be the result of a clog in the faucet or a more significant issue in the main water line. If you have water heater problems, such as inadequate hot water or leaks, it could be due to a malfunctioning thermostat or sediment buildup.
If you encounter any of these issues, it's best to contact a licensed plumber to diagnose and fix the problem promptly.
First, insulate your pipes with pipe sleeves or heat tape to help them retain heat. You can also keep a trickle of water running from your faucets, as moving water is less likely to freeze than still water. Make sure to keep your home warm and well-insulated, and seal any drafts that could let cold air in.
Finally, disconnect and drain any outdoor hoses or irrigation systems to prevent water from freezing in them and causing damage. Taking these steps can help you avoid costly plumbing services and water damage caused by frozen pipes.
In case of a burst pipe in your home, you should take immediate action to minimize water damage. Turn off the main water supply, and open all faucets to drain any remaining water. Then, call a licensed plumber to fix or replace the burst pipe.
Don't attempt to fix the problem yourself, as this can be dangerous and lead to further damage. While waiting for the plumber to arrive, you can place towels or buckets around the area to collect any water and prevent it from spreading.
Gas leaks can be dangerous and should be addressed immediately. Look out for signs such as a strong odor, hissing sounds near gas appliances, dead plants, and a higher-than-usual gas bill. If you suspect a gas leak, evacuate the area immediately and call your gas company or fire department. 
Do not use any appliances or light a match until you're safely outside. Gas leaks can cause fires or even explosions, so it's important to take immediate action. A qualified plumbing contractor can help you prevent gas leaks by conducting regular gas line inspections and plumbing services.
Hiring a licensed plumber comes with many benefits. Licensed plumbers are highly trained professionals who have acquired the necessary certifications to offer plumbing services. Their expertise in identifying and fixing complex plumbing issues sets them apart.
They also have the right tools and equipment for the job, ensuring quality workmanship and a job done right the first time. In addition, licensed plumbers are insured, meaning you are protected from liability in the event of an accident or damage. They can also ensure that their work is up to code and compliant with local regulations. 
Choosing a licensed plumber gives you peace of mind and guarantees the safety and efficiency of your plumbing system.
Expert Plumbing Company Serving Hudson for 10+ Years
Residential Plumbing Services Available in Hudson, Mass
Commercial Plumbing Services Available in Hudson, Mass
24 hour emergency services, 7 days a week
18 years in business, 100+ years of experience
Professional, trained staff for all your needs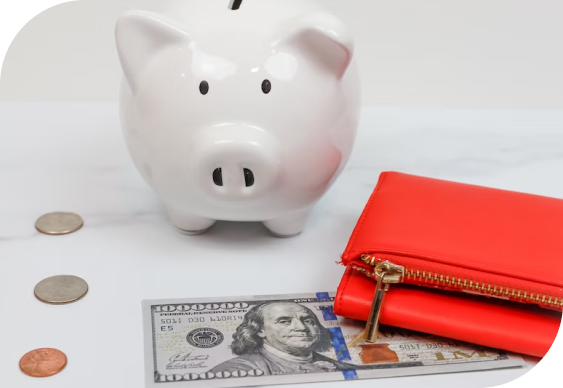 Trusted Plumbing Services in Hudson, MA
Gervais Plumbing & Heating offers trusted plumbing services in Hudson, MA, delivered by a team of experienced technicians. From routine maintenance to emergency plumbing services, our experts are equipped to handle any plumbing issue. We prioritize honest, transparent, and straightforward communication with every customer to ensure that their concerns are heard and understood.
We believe in providing expert advice with every job, taking the time to explain the situation and offering recommendations to best address your plumbing needs. Our policies prioritize customer satisfaction, and we work tirelessly to provide top-quality service that you can trust.
We Always Deliver the Best Plumbing Service
If you're looking for plumbing services in Hudson, MA, you can count on Gervais Plumbing & Heating to provide the best service possible. We understand that plumbing issues can be a significant inconvenience, that's what we aim to offer quick, efficient, and effective solutions. Our team of experienced technicians will arrive on time, assess the situation, and offer you plumbing fix or replacement options.
We prioritize honest and transparent communication with our customers and will take the time to address any questions you have about your plumbing system, financing, or maintenance options. Our goal is to ensure your complete satisfaction with our service, and we go above and beyond to make sure you're happy with the results.
See if You Qualify for 0% Interest Financing!
We are aware that plumbing issues can be costly and unexpected, which is why we offer 0% financing options for our customers in Hudson, MA. Our financing options provide financial flexibility to our customers who may not have immediate funds to cover plumbing services. We aim to provide our clients with peace of mind and financial flexibility.
Don't let the fear of a costly service stop you from getting your plumbing issues fixed. Check out our financing options to see if you qualify for 0% interest. 
We believe that everyone deserves access to reliable and high-quality plumbing services. Get in touch with us today to learn more about how we can help you get the plumbing services you need.
Increase the Longevity of Your Plumbing with Timely Plumbing Maintenance
Regular plumbing maintenance is crucial to ensuring the longevity of your plumbing system. By following these tips, you can keep your plumbing functional for years to come:
Stay on Top of Maintenance: Schedule annual maintenance checks with a licensed plumber to keep your plumbing system in good condition. Regular maintenance can prevent breakdowns and help you catch potential problems before they become major issues.

Don't Wait to Address Plumbing Problems: If you suspect that you have a plumbing problem, don't wait to address it. Delaying plumbing services can cause the issue to worsen, resulting in more expensive fixes down the line.

Choose a Quality Plumbing Service: When choosing a plumbing service, make sure to select a reputable and qualified company with positive reviews. A reliable plumbing service will offer expert advice, quality workmanship, and ensure that your plumbing system is functioning optimally.
Unmatched Expertise, Prices, and Integrity
At Gervais Mechanical, we've earned our reputation for excellence in Hudson by delivering on three core values: expertise, prices, and integrity. For almost 20 years, we've been providing the community with exceptional plumbing services that set us apart from the competition. As a family-owned and operated business, we're dedicated to providing top-notch plumbing services and exceptional customer service to our community.
Our skilled technicians have the experience and know-how to tackle any plumbing issue, from minor plumbing services to major installations. We offer competitive pricing that won't strain your budget, so you can trust us to deliver high-quality work without breaking the bank.
We value honesty and integrity, and we stand behind all our work. Our 24/7 emergency plumber service ensures that you can count on us to be there when you need us the most. Trust us to be your go-to plumber in Hudson for all your plumbing needs. Call us today!
Gervais Mechanical provides service in these Massachusetts communities: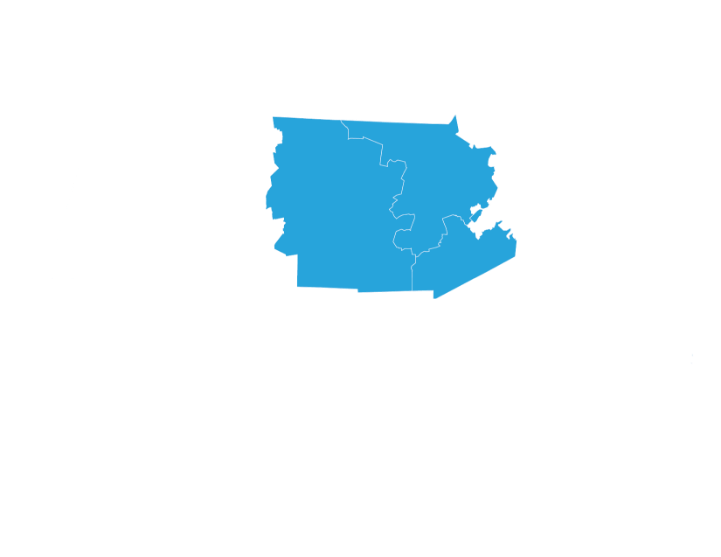 When air filters are designed, they're assigned a MERV rating. MERV stands for Maximum Efficiency Reporting Value. It's a valuable…
Introduction Your furnace plays a huge role in your home, and it is important to ensure it is always in…
The winter season is often accompanied by dry air, which may cause skin irritation, sore throats, and damage to wooden…