Worcester Boiler Repair FAQs
Some common signs that your boiler may need to be repaired include:
Strange noises 

Leaks

Decreased heating efficiency

Unusual smells
If you notice any of these problems, it's important to contact a qualified boiler repair company in Worcester, MA as soon as possible. They will quickly diagnose the problem and make the necessary repairs. 
In some cases, you may need to replace the boiler entirely.
The cost of Worcester boiler repairs depends on the type of boiler, the severity of the damage, and the cost of labor. On average, a simple repair costs anywhere from $150 to $700. However, more serious repairs can cost upwards of $1,000. In some cases, it may be more cost-effective to replace the boiler entirely.
There are a few simple things you can do to help prevent your boiler from breaking down:

Have your boiler serviced regularly.

A qualified technician will be able to spot any potential problem areas and address them before they cause major issues. 

Keep an eye on the pressure gauge.

If the boiler's pressure gets too high, it can strain the system and lead to a breakdown.

Bleed the radiators regularly.

This will remove any air bubbles that have built up in the system, which can cause the boiler to overheat.
The most common boiler issues include pilot light problems, faulty thermostats, and sediment build-up. Pilot light problems are usually caused by a faulty igniter or dirty sensors. Thermostat issues typically occur when the unit is not getting enough power or when the settings are incorrect. Lastly, sediment build-up can cause a variety of problems, from decreased efficiency to complete system failure.
Expert Boiler Repair Company Serving Worcester for 10+ Years
Commercial Heating Services
24 hour emergency services, 7 days a week
18 years in business, 100+ years of experience
Professional, trained staff for all your needs
Trusted Boiler Repair in Worcester, MA
Honesty and communication are very important to us at Gervais. It's part of our job description to make sure that you have all the relevant information about what we offer so that you can feel confident in your choices. 
Not only do we pride ourselves on the quality of our work, but we also want to create lasting relationships with our customers. Your family's comfort and safety are important to us. That's why we only send certified, drug-free technicians to service your home. 
To show you how confident we are in both our abilities and materials, very few boiler repair services in Worcester can offer what we do: a five-year standard labor warranty and ten-year parts protection plan.
Gervais Mechanical has been the go-to boiler repair service provider for both residential and commercial customers in Worcester, Mass for nearly 20 years. 
Our team of experienced and certified professionals is well-equipped to handle all boiler repairs, from simple maintenance tasks to complex replacements and installations.
We are a family that works together and takes pride in maintaining the highest standard of workmanship. We're dedicated to providing customer satisfaction through excellent Worcester boiler repair services, and we're always here to help out however we can.
Schedule a service appointment with us today to find out what makes Gervais different!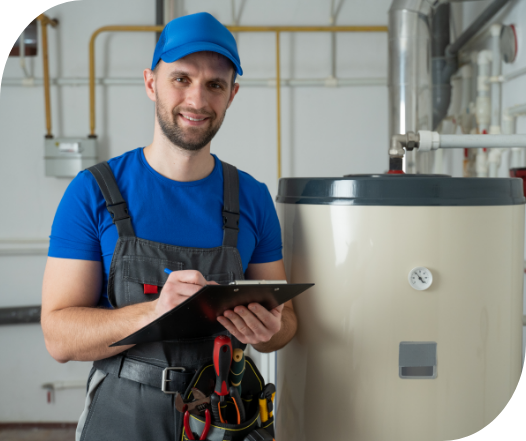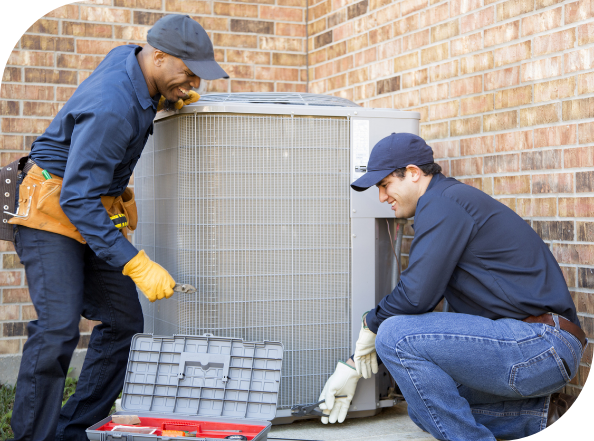 See if You Qualify for 0% Interest on Boiler Repair Services!
Because we understand how hard things have been for many of our customers, we're happy to provide different financing options so you can still afford the essential boiler repairs your home needs.
We want to help ease the burden of unplanned expenses, so we offer 0% financing options for customers who may need it.
What to Expect during Your Service Call
At Gervais Mechanical, you'll always come first. Our trained professionals will take note of every detail when it comes to your Worcester boiler repair, replacement, installation, or maintenance service–and we guarantee that the job will be done perfectly.
Diagnosing Your Boiler
After you contact us, one of our qualified boiler repair technicians will arrive at your doorstep promptly. They'll assess the situation and give you tailored options for either repairs or replacement.
Reviewing Your Options
The tech will also go over financing and maintenance plans with you so that you can make the best decision for your needs.
On-the-Spot Repairs
Your repair could be done on the spot! If a replacement is required, we'll order your parts and a new boiler and schedule a speedy installation at a time that's convenient for you. 
Our emergency boiler repair service provides peace of mind at all hours, so you can rest assured knowing that your decision is best for your house and your family.
Increase the Longevity of Your Boiler with Timely Service
By being proactive about boiler repairs and scheduling them promptly, you can keep your heating system running efficiently and prevent any damage to your home.
Try following these tips to keep your boiler functional:
Keep Your Maintenance Up-To-Date
An annual professional boiler service is an excellent way to prolong its lifespan. A well-cared-for boiler is less likely to break down than one that isn't serviced regularly.
Tend to Boiler Issues as Soon as Possible
Don't risk leaving your boiler unchecked if you have doubts about its condition. The longer you wait, the more likely the issue will worsen and cause even more damage to your home down the line. By then, you'll end up paying an even higher repair bill than if you had just taken care of it immediately.
Choose a Trustworthy Boiler Repair Service
When you need emergency boiler repair in Worcester, choosing a reputable and qualified company is important. Boiler repair services differ in quality, so be sure to find one with good reviews that you can trust. Doing a little research now will save you time and money later.
Gervais Mechanical provides service in these Massachusetts communities: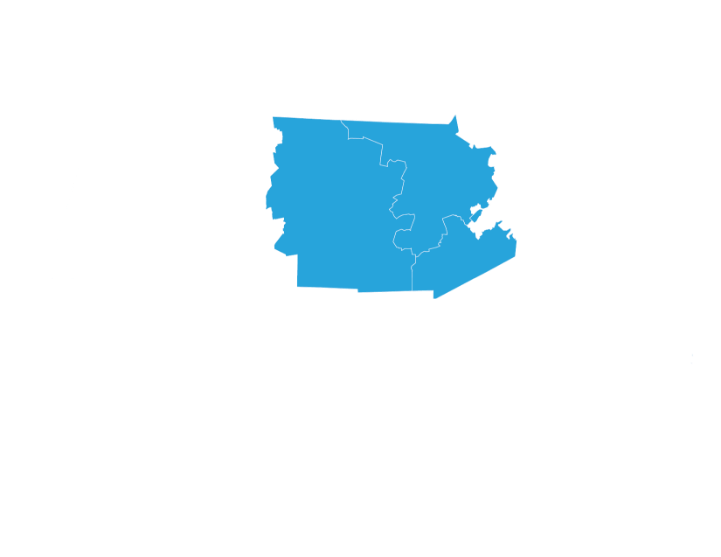 When air filters are designed, they're assigned a MERV rating. MERV stands for Maximum Efficiency Reporting Value. It's a valuable…
Introduction Your furnace plays a huge role in your home, and it is important to ensure it is always in…
The winter season is often accompanied by dry air, which may cause skin irritation, sore throats, and damage to wooden…