The potential reason behind a furnace not working could be the power. Ensure that the switch is responsive, that the unit is set to "on" and that there hasn't been a circuit breaker mishap.
Another roadblock might be air filter congestion. When an air filter becomes clogged with debris, it doesn't allow clean air to flow through, which causes an overheating issue for the furnace. If this happens, replace your old air filter with a new one as soon as possible!
Call a Newton emergency heater repair service to assist you if all these possibilities are ruled out.
A few reasons might explain why your heat is running but not heating. One possibility is that the air filter is blocked, preventing warm air from flowing through the system.
It's also possible that the blower motor isn't working as it should. If the motor is having difficulty turning, it will cause the system to overheat and shut down.
Another possibility is an incorrect thermostat setting - if it's set too high or low, the heat won't activate even when the temperature changes outside.
Lastly, the heating element might be damaged. If it has burned out, you will need to replace it to get the heat running in your home again. Gervais's emergency heater repair service can help you with that.
You can combat costly emergency heater repairs down the road by having your furnace or boiler serviced at least once a year. Regular maintenance will keep your family safe by decreasing the chance of potential safety hazards.
A new heating system replacement can cost anywhere from $5,000 to $12,500, including the unit itself and installation labor and materials. This may be a significant investment upfront, but it is important to remember that a new heating system will likely be much more energy-efficient than an old one. This means that your monthly energy bills will likely go down over time, as well as minimizing the need for emergency heater repair.
Expert Heating Repair Services
Residential Heating Repairs Available in Newton, MA
Commercial Heating Repairs Available in Newton, MA
24 hour emergency services, 7 days a week
18 years in business, 100+ years of experience
Professional, trained staff for all your needs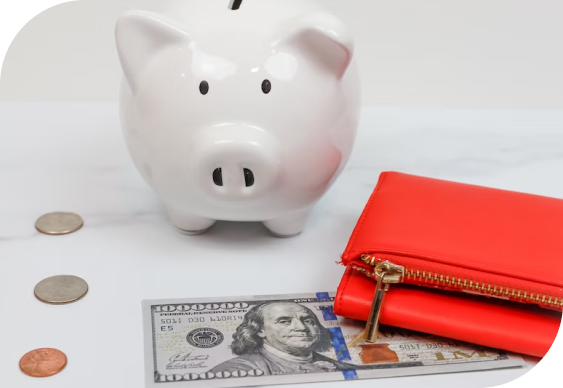 What to expect during your heater repair service call
The highly trained professionals at Gervais Mechanical Services are more than qualified to take care of any Newton heating repairs you need, as well as replacements, installations, and maintenance.
We always aim to provide the best and quickest service possible, especially for emergency heater repair calls. Our skilled technician will arrive on time, assess the issue, and then offer you options for repairs or replacement.
They will also be readily available to answer any heater repair questions you may have, as well as go over maintenance and financing options.
Gervais Mechanical guarantees top-quality heating repairs every time
Here's the bottom line… if you're looking for top-quality heating repair in Newton, you shouldn't look any further than Gervais Mechanical services. We have been the most reliable source for heating repair in Newton for almost two decades. Why? Because we're a family-owned (and oriented) business that takes pride in every heater repair job we complete. Our customers' experience and satisfaction are always our top priority, something we have successfully achieved time after time.
So don't play the guessing game with other Newton heater repair companies. Give Gervais a call today and experience the difference!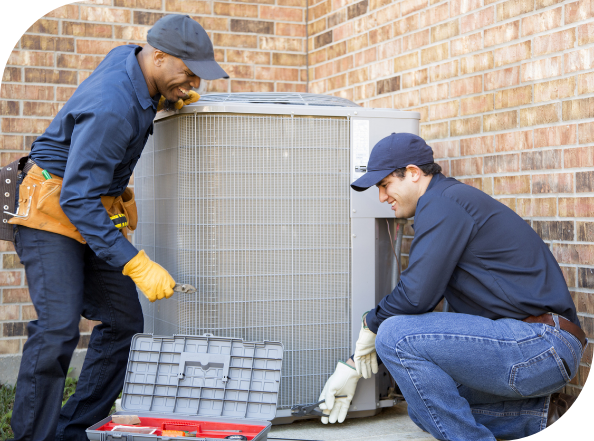 Increase furnace longevity with timely heating repairs
Stay on top of maintenance
Annual servicing by a professional technician and regularly changing your furnace's filter are both excellent ways to keep it running for as long as possible and reduce the need for emergency heater repair.
Don't wait to address furnace problems
If you notice a problem with your furnace, don't wait to have it repaired. The longer you wait, the more likely the problem will get worse and cause further damage to your furnace. Call Gervais's emergency heater repair services as soon as anything seems off.
Select a quality heating repair company
Choosing a qualified company to do your heating repairs is crucial. Heating repair companies all differ in quality, so make sure you find one with a good reputation that you can trust for regular and emergency heater repair solutions.
Gervais is the premier choice for trustworthy heating repair in Newton
We proudly offer a five-year standard labor warranty and ten-year parts protection plan with our heater repair service. This is significantly more coverage than what other heating companies typically offer.
Gervais' success comes from being transparent and keeping our customers informed every step of the way regarding emergency heater repair. We never want surprises, so we ensure you know all the details before making any commitments.
Every technician on our team is certified and skilled, so you can rest assured that whoever we send to your home for emergency heater repair knows exactly what they're doing.
If you choose Gervais, you will receive above-average protection, comfort, and peace of mind. We are the only Newton heating repair company that can provide this level of service. When you put your faith in us, we guarantee that your decision is best for your house and family.
Worried about the cost of heating repairs? Try our financing options
Don't let the cost of heating repairs scare you– you may be eligible for 0% financing. We understand that unanticipated emergency heater repairs can put a financial strain on families. To help ease this tension, we offer different financing options so customers can still get the necessary repairs done.
Gervais Mechanical provides service in these Massachusetts communities: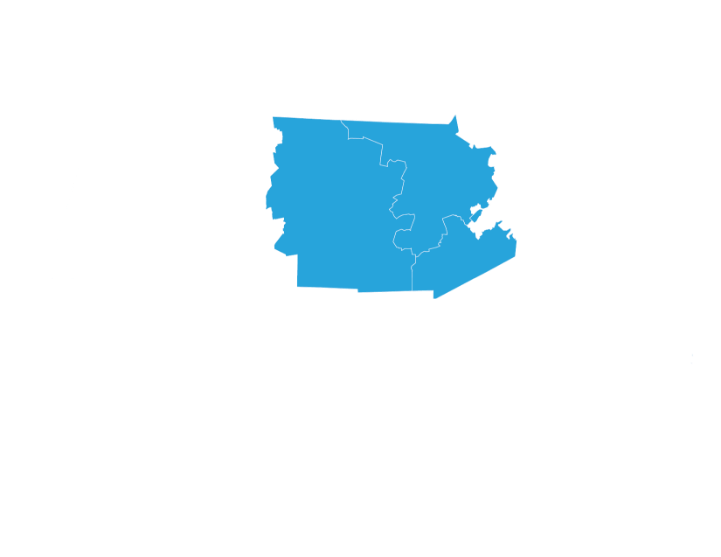 When air filters are designed, they're assigned a MERV rating. MERV stands for Maximum Efficiency Reporting Value. It's a valuable…
Introduction Your furnace plays a huge role in your home, and it is important to ensure it is always in…
The winter season is often accompanied by dry air, which may cause skin irritation, sore throats, and damage to wooden…