Hot Water Heater Repair in Worcester: FAQs
We sure do! We offer gas and electric water heater repair service in Worcester for our residential and commercial customers all day and night, 365 days a year.
As a family-owned company, we are committed to treating our customers just as we'd treat any of our own relatives. When you need an emergency hot water heater repair in Worcester, it can be stressful and you need a water heater service company you can trust. 
Our technicians are highly trained and will take the time to explain our findings after doing a comprehensive diagnostic. We believe that you should feel comfortable before agreeing to a repair service, especially when it is unexpected. 
Across Central and Eastern Massachusetts, we offer 24-hour water heater repair, from Worcester to Newton, MA, Amesbury to Springfield, you can count on Gervais!
After inspecting for an electric or gas water heater repair in your Worcester home, our technicians may find that the best solution is a new hot water heater. On average, hot water heater installation takes two to three hours. 
First, we'll drain the unit, which usually takes from 30 minutes to an hour. Then, positioning the new tank may take 30 minutes. Lastly, securing new connections points and making sure everything is up to code takes the final 45 minutes to an hour.
If you are transitioning from a tank water heater to a tankless water heater, it will take longer since new power and airlines may need to be installed. Finally, the unit must be mounted and connected properly.
In Worcester, for water heater repair, or if you're putting in a new unit, give the experts at Gervais a call!
Gervais offers 24-hour water heater repair in Worcester, MA, repair services in Netwon, and across Central and Eastern MA. 
It is clear that you need immediate repair if your water heater completely stops working, however, there are other signs that you should call for emergency repair. 
A leaking water heater could be a sign of major problems. Some of the causes could be a loose drain valve, a damaged gasket, corrosion inside the tank, or pipes that have weakened metal.
The worst-case scenario is water leakage due to high pressure which could lead to an explosion if left unchecked. 
We strongly recommend an emergency water heater service when a leak is present. Even the smallest drip can turn into a big problem!
A conventional tank-type water heater will usually last 8-10 years. A tankless model can last up to 20 years if it is serviced regularly.
For a tank water heater, concerns include corrosion in the anode rod, rusting, knocking sounds, leaks, cloudy rusty water, or running out of hot water faster than usual. A general rule of thumb is that if a repair will cost more than half of a new unit, it's probably a good choice to replace it, especially if the unit is over 8 years old. 
Our technicians are experts in electric and gas water heater repair in Worcester and will be able to advise you on whether it's best to fix your unit or if it's time for a new one!
Trusted Plumbing Services in Worcester, MA
Residential Plumbing Services
Commercial Plumbing Services
24 hour emergency services, 7 days a week
18 years in business, 100+ years of experience
Professional, trained staff for all your needs
Worcester Water Heater Repair: What to Expect During Your Service Call
Our highly qualified professionals are trained in all commercial and residential water heater repairs in Worcester, MA. 
Our technician will arrive, assess your unit, and offer you the options available. They will answer any questions and make sure you feel comfortable with the solution that we'll provide. For larger repairs and new units, we have flexible financing options, and all repairs and new units are backed by some of the longest warranties in the area.
We strive for the quickest possible fix and service, without compromising quality and safety, for all water heater repairs in Worcester, MA.
24-hour Water Heater Repair in Worcester, MA
From taking showers to doing dishes or laundry, we know how essential hot water is for your home. 
With our 24-hour water heater repair in Worcester, you can feel confident we will give you the quickest repair for your residential water heater. We are also experts in commercial water heater repair in Worcester, and will do our best to get you back to business in no time!
Whether it's gas or electric, tank or tankless, our technicians will address the issue quickly and with expertise, so you can go back to the more important stuff!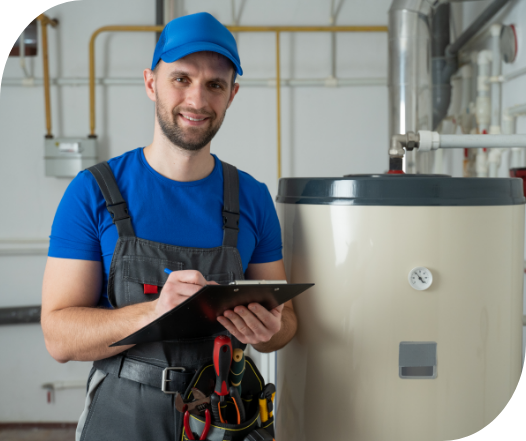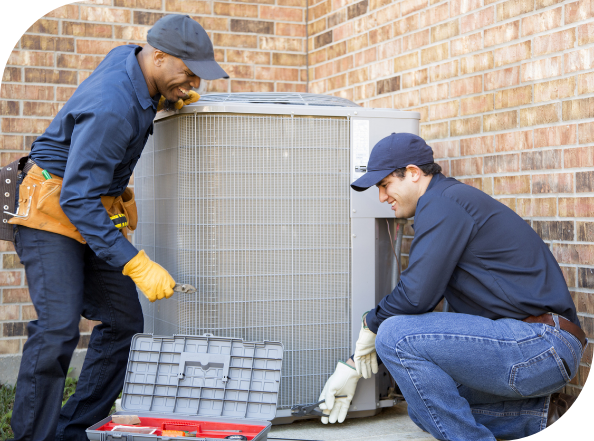 Top Quality Repairs and Services, Guaranteed
Bottom line is, if you are looking for residential or commercial water heater repair in Worcester, MA, look no further than Gervais Mechanical Services. We will get you what you need, quickly and without the B.S.!
We take pride in our family-oriented approach to every single job we complete, we will treat your water heater like it's our own. Your satisfaction and overall experience are our priorities, which is why we back all of our services and parts with some of the longest warranties in the area. 
With a 5-year standard labor warranty and a 10-year warranty on parts, you won't need to worry. 
Don't play guessing games when it comes to your water heater repair in Worcester, MA. Give us a call today and experience the difference yourself!
Keep Your Water Heater Running at its Best with Annual Servicing
We are happy to offer 24-hour water heater repair in Worcester, MA, but we'd rather help you prevent an emergency, by helping you stay on top of the health and performance of your water heater.
We suggest that a professional technician come to service your unit once a year. Flushing to prevent corrosion and rust is a great way to maintain your gas or electric water heater. We'll also check your anode rod and lubricate and clean all other parts. 
If you notice any problems with your water heater, don't wait to have it repaired. The longer you wait, the more likely the problem is going to get worse. It can cause further damage to your water heater and make it more expensive to fix.
We also offer comprehensive services for other heating and cooling units in your home. As experts in air conditioning, boilers, furnaces, and other HVAC systems, we're here to keep you comfortable and safe all year long!
Choose Gervais for electric or gas water heater repair in Worcester!
Gervais is Your Choice for Trustworthy Water Heater Repair in Worcester, MA
For homeowners in Worcester, water heater repair should be easy and worry-free!
We proudly offer a five-year standard labor warranty and ten-year parts protection plan.
Our success comes from being transparent and keeping you informed every step of the way. We'll make sure you know all the details before making any commitments - no surprises. 
Every technician is certified, highly skilled, and knowledgeable, assuring you that whoever we send your way knows exactly what they are doing and will walk you through every step of the process.
By choosing Gervais, you will get exceptional protection, comfort, and peace of mind. We are the only Worcester water heater repair company that provides you with this level of service.
Trusting us is the best decision for your home or business when you need gas or electric water heater repair service in Worcester!
Gervais Mechanical provides service in these Massachusetts communities: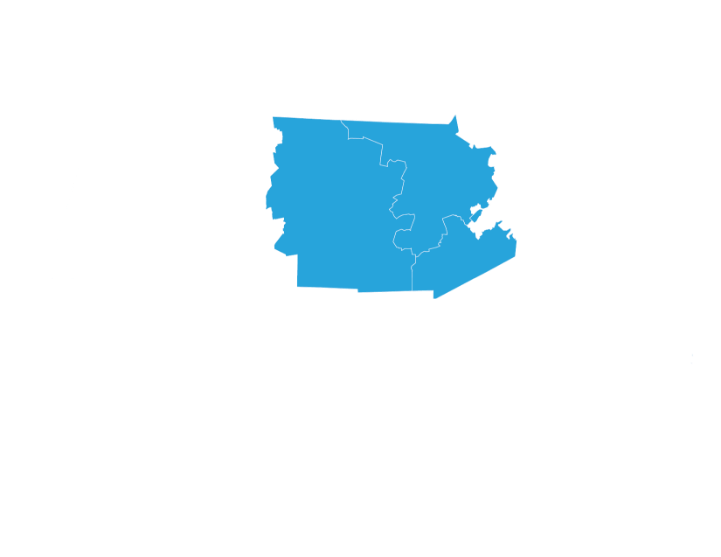 When air filters are designed, they're assigned a MERV rating. MERV stands for Maximum Efficiency Reporting Value. It's a valuable…
Introduction Your furnace plays a huge role in your home, and it is important to ensure it is always in…
The winter season is often accompanied by dry air, which may cause skin irritation, sore throats, and damage to wooden…