Our electrical contractors - FAQ
Absolutely, Gervais Mechanical's electricians specialize in handling residential and commercial projects with expertise. Our skilled licensed electricians provide comprehensive electrical services, such as new electrical panel installation, repair, or electrical panel replacement, as well as generator installation, generator replacement, or repair in Worcester.
Whether it's a bustling business or a cozy home, trust Gervais's commercial electricians and residential electricians to approach each task with the utmost dedication to delivering top-quality services.
When it comes to your home, common signs that you need electrical services are: unusual extension cord usage, dimming or flickering lights, strange smells, sparking, hot outlets, buzzing noises, blown fuses, and the absence of ground fault circuit interrupters (GFCIs) can indicate potential risks.
It's crucial to consult a licensed electrician to address these issues and ensure proper setup in high-conductivity areas, with solutions like an effective electrical panel install, electrical panel replacement, or electrical panel repair. And if anything goes south, our emergency electricians are always ready to assist you.
Yes, our electrical services focus on optimizing energy efficiency and reducing electricity costs. Through regular inspections, our local electricians can identify deteriorating wiring that can inflate bills and compromise safety in your Worcester home. Our expert electrical contractors assist in transitioning to energy-efficient lighting, like LED retrofit service, to minimize consumption.
Gervais' electrical contractors will ensure smooth installation of energy-efficient appliances and expertly install programmable thermostats for precise temperature control, saving you money.
A generator installation by a licensed electrician offers multiple benefits, providing essential backup power during blackouts and protecting food and temperature-sensitive medications. In Worcester's changing climate, generators prevent issues like frozen pipes and heat stroke, ensuring comfort and safety. They operate automatically, detecting power loss and effortlessly switching to the backup power source. Also, they can optimize fuel consumption and ensure the continuous operation of appliances and tech devices.
If your unit shows signs of malfunction, don't hesitate to call Gervais's emergency electricians for prompt generator replacement.
Call the Experts: Gervais Mechanical in Worcester for Electrical Services
Other Electrical Services in Worcester
24 hour emergency services, 7 days a week
18 years in business, 100+ years of experience
Professional, trained staff for all your needs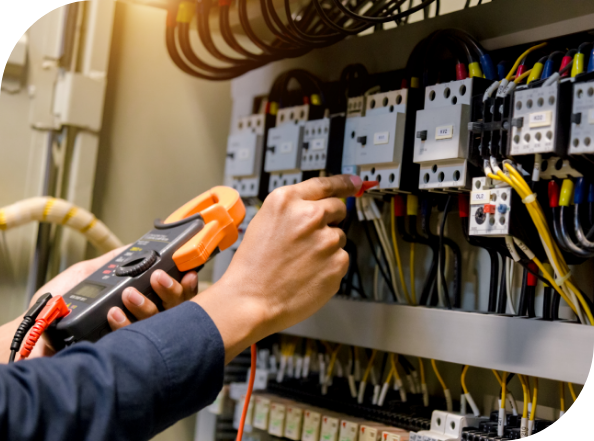 Reliable electrical services in Worcester
Gervais Mechanical's team is made of the best electricians in Worcester, MA, providing the highest-quality electrical services in the area. As seasoned electrical contractors, we guarantee unrivaled efficiency and dedication in every project we take.
Our proficient local electricians exhibit a genuine passion for their craft, bringing light to homes and businesses with precision and professionalism. Every electrical panel installation, electrical panel repair, or generator replacement is done with superior attention to detail.
Our company's electrical contractors have the satisfaction of our clientele at their heart. Our commercial electricians and residential electricians aren't just about wires and circuits; they're about ensuring comfort, safety, and peace of mind.
Sudden blackout? Don't worry, our emergency electricians are ready to answer the call. Let us brighten your world with reliable, customer-centric electrical services.
Experienced and efficient commercial electricians
Among commercial electrical services in Worcester, Gervais Mechanical's electricians stand tall, backed by more than 18 years in the industry.
Our deft commercial electricians navigate the intricate labyrinth of electric circuits with admirable prowess, handling even the most complex tasks, from electrical panel installation or electrical sub panel installation, to replacement and repair, with an assured precision that is truly unparalleled.
When businesses encounter glitches, time is of the essence. We understand that each minute of downtime chips away at your productivity, that's why our commercial electricians' commitment to efficiency is unwavering. As the area's best electricians, our reliable electrical contractors are here to maximize your system efficiency, and keep your business operations running smoothly.
When it's for electrical panel installation, generator installation or replacement, or generator repair, our skilled commercial electricians provide reliable and efficient electrical services, assuring you of continuous power supply, thus eliminating disruptions to your business operations.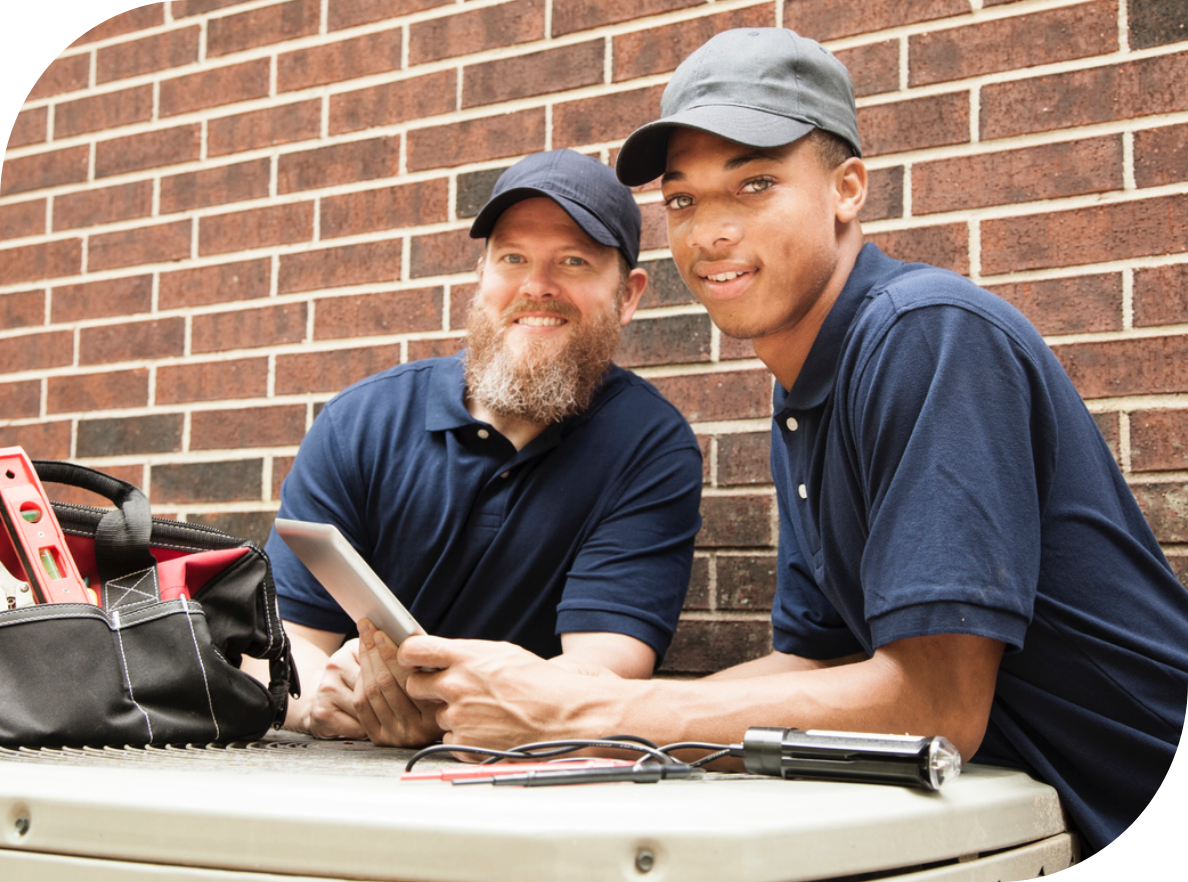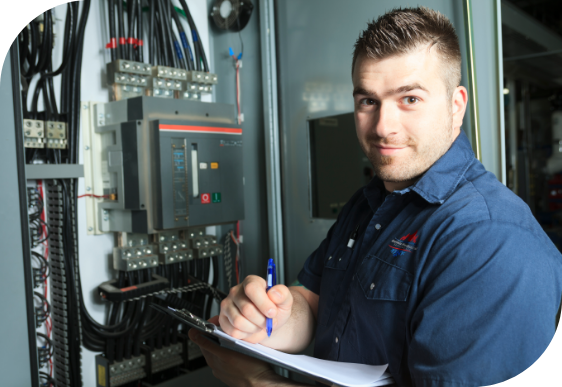 Residential electrical services for your home's safety
Our team of residential electricians masterfully transform homes with safe and efficient electrical installations, wiring, and repairs that conform to the highest standards. Safety is not just an obligation—it's a commitment Gervais's local electricians never compromise.
Our electrical contractors are renowned for their meticulous attention to detail. Each wire, each circuit, each electrical panel install—they all tell a story. Gervais's residential electricians provide a superior blend of technical brilliance and customer-focused electrical services, ensuring that every task, whether big or small, is carried out with absolute precision and dedication.
Our emergency electricians are on call, ready to fix any eventualities in your home. Be it an electrical panel replacement, electrical panel repair, generator replacement, or generator repair, the best electricians in Worcester will never let you down!
Worcester's trusted professional electrical contractors
At Gervais Mechanical, we're not just your reliable local electricians. As professional electrical contractors, our workmanship is all-encompassing. We take pride in our over 100 years of combined knowledge and experience, which empower us to tackle all types of projects, no matter how complex.
Our professional electrical contractors excel at every electrical panel install, electrical panel replacement, circuit breaker setup, or electrical troubleshooting. Our portfolio of commercial electrician solutions and residential electrical services is a testament to our adaptability and commitment to excellence. We also provide prompt and effective emergency electrician services in the Worcester area.
From new electrical panel installation to efficient generator repairs and replacement, our local electricians cover all facets of needs. We ensure precision and efficiency in each task we undertake, be it an electric sub panel installation or a regular maintenance service.
Our licensed electrician's steadfast dedication to staying current with industry trends and technologies allows us to provide the highest level of service quality. Gervais's electrical contractors also deliver superior results in services such as:
Ceiling fan installation and replacement
Smoke detector installation and replacement
Home surge protection
Safety inspections
Carbon monoxide detector installation
Local electricians committed to 100% customer satisfaction
Choosing an electrical contractor can seem daunting—so let Gervais Mechanical simplify it for you. Our local electricians' unmatched expertise and unwavering dedication to customer satisfaction is what sets us apart. We're proud to have a roster of highly skilled and licensed electricians, all equipped with a depth of knowledge and expertise that's second to none.
Our electrical contractors craft personalized solutions tailored to meet your unique needs, ensuring each project is completed efficiently and on time, from electrical panel install and electrical panel repair, to smoke or fire alarm maintenance. But our commitment doesn't end there. Our emergency electricians are always ready to address any urgencies promptly.
At Gervais Mechanical, we strive to be more than just your electrical contractor—we aim to be your trusted regular and emergency electricians in troubleshooting and beyond. Experience the peace of mind that comes with choosing Worcester's best electricians!
Gervais Mechanical provides service in these Massachusetts communities: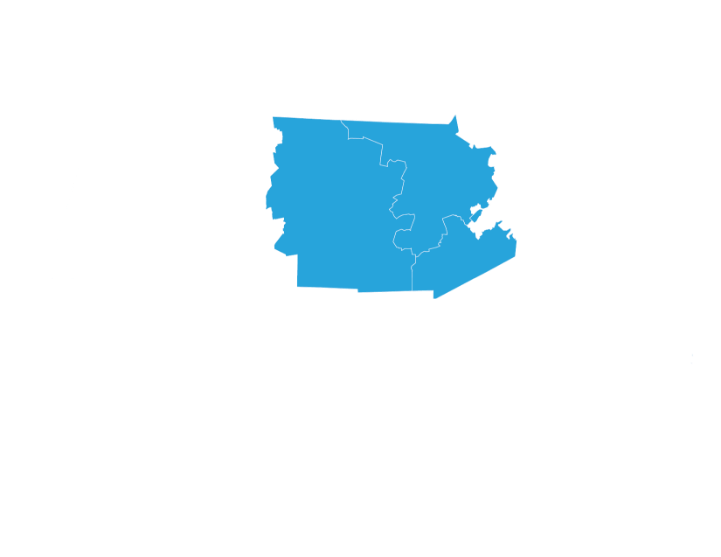 Electricity is not just about lighting our homes. It powers almost everything we do, from cooking meals to providing comfort…
With the cost of electricity rising, every saved penny counts. While shutting off lights and trying to run appliances less…
High-efficiency energy equipment is a term given to describe equipment that is using less energy to perform the same function.…