Frequently Asked Questions
Local AC repair costs can vary depending on the type of air conditioner, the extent of damage, and the need for replacement parts. Rest assured, our air conditioning service provides upfront, transparent written estimates for your peace of mind. Alternatively, you can consider our Preferred Club Membership, which offers year-long preventive measures for your air conditioning equipment, starting at just $29 per month.
The time it takes to repair an air conditioner depends on various factors such as the complexity of the issue, the availability of parts, and the type of unit. Typical repairs in single units, like ductless mini-splits, can be completed within a few hours, but for multiple units or more complex systems, it may require more time. We also recommend regular check-ups to help you avoid larger, lengthy repairs.
While simple tasks like cleaning around your AC unit and replacing filters can be managed by homeowners, it's crucial to enlist a professional AC repair service like Gervais Mechanical for more complex concerns.
Handling refrigerant leaks, compressor problems, or electrical issues requires specialized knowledge and tools. Our highly trained air conditioning repair technicians in Worcester are equipped with the necessary experience, certifications, and access to high-quality replacement parts to safely and effectively repair your air conditioner.
Absolutely! We know that AC breakdowns can occur at any time. That's why we offer 24-hour emergency air conditioning repair services in Worcester, MA. If your air conditioner suddenly stops working, don't panic! Just give us a call, and our highly trained technicians will be on their way so that you're enjoying cool, comfortable air again in no time.
At Gervais Mechanical, we stand by our services with some of the best warranties in the greater Worcester area. With a 5-year standard warranty on labor and 10-year warranty on parts, you'll have peace of mind with Gervais.
Do you think you've found a better deal? We'll also match prices within 10% of our competitors. You're welcome to reach out to us for more details on our warranty policy.
Call the Experts: Gervais Mechanical in Worcester for Cooling Services
All Commercial Services in Worcester
24 hour emergency services, 7 days a week
18 years in business, 100+ years of experience
Professional, trained staff for all your needs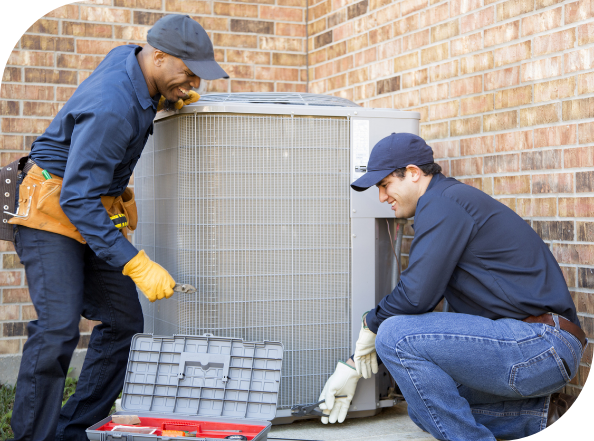 Is Your Air Conditioning Unit Due for Repair?
As summer approaches, it's critical to have your air conditioner functioning at 100%. Even if you've just installed a new unit, it doesn't hurt to be vigilant for common signs of malfunction in your AC system, such as:
Unusual sounds
Strange odors
Subpar cooling performance
Low airflow
If you notice anything along these lines, don't worry, just call the experts at Gervais Mechanical! We offer expert AC repair services for all types of units, from central AC systems to ductless mini-splits.
Our team of highly trained technicians specializes in air conditioning repair and is ready to assist you with 24-hour service. We'll provide quick and efficient emergency air conditioning repair for your home or business, ensuring your AC returns to optimal performance before you start breaking a sweat.
For the most reliable commercial and residential AC repair, trust Gervais Mechanical. We're not just one of many HVAC companies in the area - we're THE local HVAC service experts in Worcester, MA.
Identifying Common Air Conditioning Problems
How long has it been since you've had a professional take a look at your air conditioning system? Even the most efficient and modern ductless mini-splits or sophisticated central AC systems will eventually start to fail, especially after continuous heavy usage in the summer.
When that happens, it's often due to one of several common issues, including:
Refrigerant leaks, which can reduce your AC's cooling efficiency
A malfunctioning compressor, causing your unit to stop working entirely.
Clogged air filters, which can restrict airflow and reduce the overall air quality in your home or business.
Thermostat issues, which can lead to inconsistent cooling.
Electrical problems, which can cause a total system failure.
Luckily, Gervais Mechanical is here to help you identify and repair the problem. We are committed to providing superior service, including 24-hour emergency air conditioning repair, ensuring your indoor air stays cool and comfortable.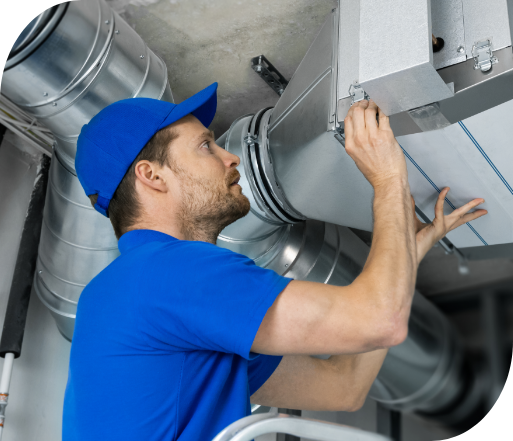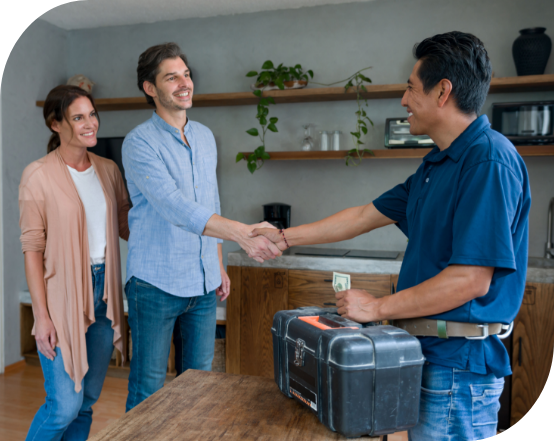 Relax and Leave It to the AC Repair Experts
The fastest way to solve an AC emergency in Worcester, MA, is to leave it to the professionals. Air conditioner repair is not a DIY job. Why risk costly damages and your own physical safety? Gervais Mechanical's highly trained technicians bring the expertise and tools required for accurate diagnosis and swift commercial or residential air conditioning repair.
Just name your problem, and we'll take care of it with ease!
When Your Air Conditioner Breaks, 24/7 Repair Is Just a Phone Call Away
When your air conditioner breaks down in the summer, it's not just an inconvenience – it's an emergency! Fortunately, Gervais Mechanical provides 24-hour air conditioning repair to get you out of a hot spot fast.
You wouldn't want to work in a sweltering office, let alone a home office, or risk sleeping on a hot summer night without a reliable air conditioning system. That's why we offer round-the-clock commercial and residential AC repair services in Worcester. When you call us for air conditioner repair, we'll arrive with a fully stocked truck so that even in the middle of the night, we'll have everything we need to get you cool and comfortable again in no time.
Whenever you need 24-hour emergency air conditioning repair in Worcester, MA, Gervais Mechanical is only a phone call away!
Exceptional AC Repair Service, Top-Quality Parts, and Price-Matching, Guaranteed
At Gervais Mechanical, we don't just offer 24-hour commercial and residential AC repair service in Worcester, MA – we guarantee it! We stand by the quality of our work, ensuring your peace of mind with every service we perform.
Every air conditioner repair we complete is backed by our industry-leading 10-year parts and 5-year labor warranty. Additionally, if you think you found a better deal with another company, simply let us know, and we'll match prices within 10% of our competitors. We're not just fixing your AC – we're building a relationship based on trust, transparency, and top-tier service.
When you call us, we'll provide a service date and timeline, and we'll stick to it, ensuring your comfort and restoring good air quality in no time. Contact us to experience the Gervais difference.
Gervais Mechanical provides service in these Massachusetts communities: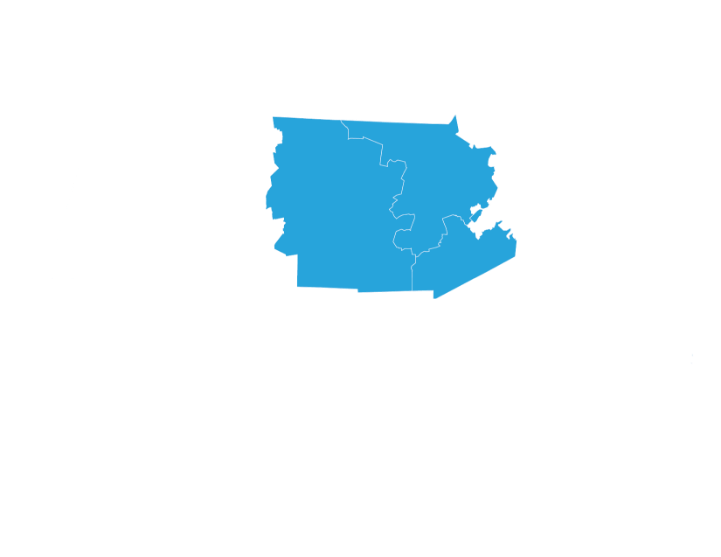 When air filters are designed, they're assigned a MERV rating. MERV stands for Maximum Efficiency Reporting Value. It's a valuable…
Introduction Your furnace plays a huge role in your home, and it is important to ensure it is always in…
The winter season is often accompanied by dry air, which may cause skin irritation, sore throats, and damage to wooden…