Our plumbers are licensed and certified, ensuring they meet the highest standards. We pride ourselves on having a skilled, up-to-date plumber team.
Our emergency plumber team services are available 24/7- Whether it's a burst pipe or a clogged drain, we're ready to tackle any urgent plumbing issue, from drain cleaning to water heater replacement.
Our emergency plumbers strive for prompt response times, especially for emergency plumbing needs. We aim to quickly address your emergency plumbing issues to minimize inconvenience and damage.
Our water heater services include water heater installation, water heater replacement, and maintenance. Ensuring your home or business has a reliable source of hot water.
Water heater installation is for new setups or remodeling, while water heater replacement involves removing an old unit and installing a new one. Or plumbers can help you decide whether you need a water heater installation or water heater replacement.
Our plumbers provide tailored services for your business needs, from fixture installation and repairs to water heater installation.
Yes, we offer preventative maintenance plans to keep your plumbing system in top shape, helping to avoid unexpected plumbing issues.
Our team, including our emergency plumbers, use eco-friendly materials and practices, ensuring our plumbing services are as green as possible.
Our plumbers and emergency plumbers serve surrounding areas, providing the same high-quality plumbing services.
Besides water heater installation and water heater replacement, we offer leak detection and repair, drain cleaning, fixture installation and repairs, and sump pump services.
Call the Experts: Gervais Mechanical in Wellesley for Plumbing Services
Residential & Commercial Plumbing Services in Wellesley
Water Heaters
Backflow Prevention
Tankless Water Heaters
Drain Cleaning
Plumbing Fixtures
24 hour emergency services, 7 days a week
18 years in business, 100+ years of experience
Professional, trained staff for all your needs
Your trusted plumbers in Wellesley!
We stand as your dependable plumber, offering a broad spectrum of plumbing solutions tailored to address any challenges in your home service needs, ensuring a consistent supply of clean water and the efficient disposal of waste.
We provide emergency plumber assistance 24/7, from plumbing fixtures to water heater replacement and water heater installation. Our dedicated team understands the importance of hot water in your daily routine, ensuring quick and efficient solutions to keep your system up-to-date.
For both residential and commercial settings, our expert plumbers handle:
Water heater installations and replacements
Tankless water heater installation and replacement
Plumbing fixtures
Backflow prevention
Drain cleaning
Remember, a well-maintained plumbing system is crucial to preventing unnecessary water wastage, avoiding property damage, and ensuring you have access to clean, safe water around the clock.
Emergency plumbers at your service 24/7
When the unexpected strikes, you need a plumber ready immediately. At Gervais Mechanical, our emergency plumbers stand around the clock, ensuring a swift response to any plumbing emergency that may arise, even at odd hours.
Our emergency plumber team is always on the move, equipped to handle the most pressing plumbing issues with precision and speed.
From water heater replacement to fixture installation and repair, our plumbers are prepped to tackle urgent situations head-on, restoring your peace of mind.
Dial our emergency plumbers, and let us get your plumbing system running smoothly. Your home and business deserve the best; let's ensure it gets nothing less. Call us!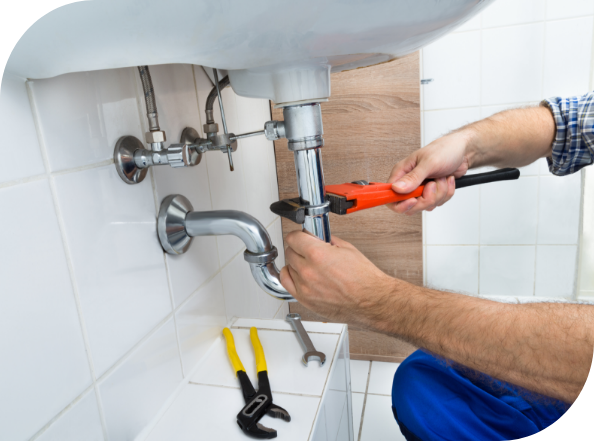 Plumber's expert solutions for your home or business
When you schedule a visit with us, our expert plumbers will come to your doorstep to ensure your plumbing is in peak condition. Here's what we offer:
Hot Water on Tap: Our plumbers will assess you to determine whether you need water heater installation or a water heater replacement.
Leak Detection & Repair: If you have a drip, we'll fix it.
Drain Cleaning: We'll clear out clogs and clean your pipes.
Fixture installations and repairs: Our emergency plumbers will get it right the first time.
Sump Pump Services: Our plumber will help dry your house.
As your friendly neighbors, we take pride in handling all your plumbing needs. Call our emergency plumbers. They're ready to help you out.
Get the job done right with our water heater installation
In Wellesley, MA, a reliable water heater is a must. Our expert water heater installation plumbers ensure your home or business enjoys warm weather during the freezing months.
Our plumbers assess your property's needs and create a water heater installation plan, ensuring warm water all year.
A proper water heater installation equals a longer life for your heater, saving you money and the need for our emergency plumber's expertise for unexpected repairs.
Don't settle for less. Schedule a visit with our plumbers, and let us take over your water heater installation.
The benefits of hiring a professional for water heater replacement
If you are wondering whether it's time to replace your water heater in Wellesley, then there are a few things you should look for:
Age and wear. A water heater may last between 8 and 12 years.
Inconsistent heating
Leakage and noise
If you notice any of these signs, it might be time to consider a replacement. We are your professional and reliable choice for your water heater replacement needs.
As local and professional plumbers, we bring expertise and efficiency to ensure your new water heater is installed perfectly.
If you're unsure it's time for a water heater replacement, call our emergency plumber, and they'll help assess your needs with a free visit. We're here for you 24/7, every day of the year.
As local experts, we understand Wellesley's unique plumbing needs, offering plumbing solutions that ensure your needs are met.
Heating, Cooling, and Electrical Services Available in Wellesley
Gervais Mechanical provides service in these Massachusetts communities: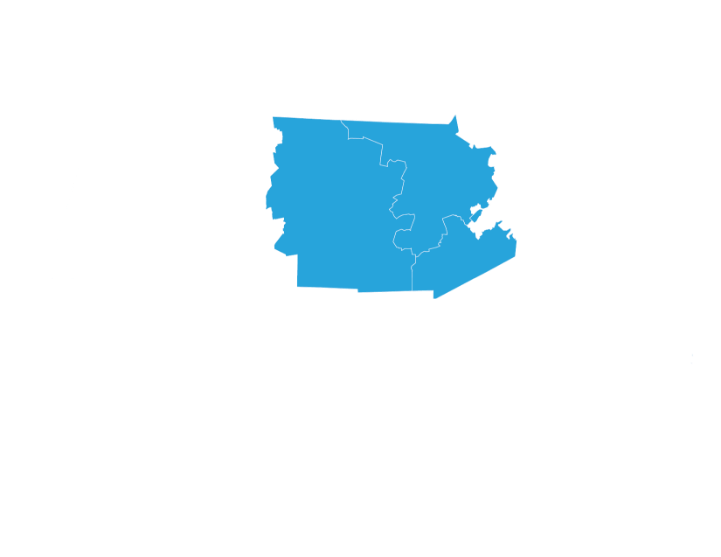 Can you cut energy costs with on-demand water heaters? Before we get to the details on on-demand water heaters,…
Homeowners generally don't clean their drains until there is a problem such as a clog or blocked pipe. Pipes and…
There are several ways to know if your home's water heater may need to be replaced soon.   Most often you…