What you need to know about our electrical services
Wellesley's charm comes with its own set of electrical quirks, from historical homes with aging wires to the demand for dynamic electrical lighting that adapts with our New England seasons. At Gervais Mechanical, we've mastered electrical repair, breathing new life into old systems with personalized solutions. If your electrical system falters, trust Gervais's electricians for expert intervention. Act now for safety and efficiency.
Here where the weather can turn on a dime, energy-efficient electrical lighting is necessary. We at Gervais Mechanical are well-versed in the latest electrical wiring techniques to minimize your energy footprint. Plus, our whole house generator installations are a game-changer, ensuring your power stays steady through the wildest of weather. For smart, eco-savvy electrical services and repair, our electricians have got you covered.
For Wellesley homeowners, up-to-date means up-to-safety. It's key to call a certified electrician for regular electrical repair and thorough inspections. Whether it's overhauling outdated electrical wiring or modernizing electrical lighting, staying ahead of the curve is essential. And don't forget to have your whole house generator checked out for those stormy days. With Gervais Mechanical, you'll not only meet safety standards—you'll exceed them.
Letting electrical repairs slide is a gamble you don't want to take. Ignoring that necessary electrical repair could ignite a fire, while dodgy electrical wiring could lead to a total power failure—or worse. And if your electrical lighting is left outdated, expect your bills to climb. Not to mention a whole house generator that hasn't been looked at could leave you in the dark when you least expect it. For peace of mind, keep up with your electrical services. Gervais Mechanical's electricians are here to help every step of the way.
Key indicators of an electrical panel or wiring needing an upgrade include frequent breaker trips and flickering lights. Outmoded electrical wiring or a panel that's sweating under the strain are also clear cries for an upgrade. And if you're planning on a whole house generator but your panel's old, it's upgrade time. In Wellesley, Gervais Mechanical is your go-to for ensuring your electrical setup is both safe and efficient. Don't wait until the signs are flashing red—get in touch with our electricians today!
Call the Experts: Gervais Mechanical in Wellesley for Electrical Services
All Electrical Services in Wellesley
24 hour emergency services, 7 days a week
18 years in business, 100+ years of experience
Professional, trained staff for all your needs
Our Wellesley comprehensive electrical services
Right here in Wellesley, MA, Gervais Mechanical is your reliable electrician for every electrical task you've got lined up. Whether it's precise electrical installations and updates or thorough electrical wiring checks and fixes, count on us. Looking to brighten up your home or office? Our electrical lighting solutions are just what you need for that touch of brilliance.
Ready to amp up your power situation? Our electricians handle panel upgrades and cutting-edge circuit installations with ease. And for uninterrupted electricity, our whole house generator setups and upkeep are second to none. For the green-minded folks, we're right there with you, offering top-tier EV charging station installations. Residential or commercial, our electrical services are custom-fit for Wellesley's distinctive needs.
Customized electrical lighting solutions
Need a spark of brilliance in your Wellesley home or business? Gervais Mechanical is here to light the way. Our electrician services shine the brightest, with electrical lighting installations designed to perfectly match your indoor and outdoor spaces. We merge style with efficiency for a look that's just right.
Looking to save on your energy bills? Our electrical repair skills are at your service, optimizing your setup with the latest in energy-saving and smart electrical lighting technologies. It's not just about cutting costs; it's about setting the mood and enhancing your space.
Our electrical services go beyond the basics. We offer personalized lighting design consultations, boosting both the mood and your productivity. Plus, our vast selection of lighting fixtures is sure to meet every style preference.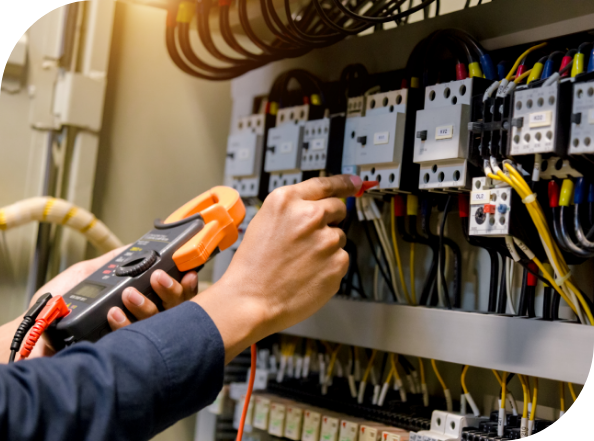 Expert electricians for any home upgrade
At Gervais Mechanical, we're your local expèrt electricians with a keen focus on electrical wiring — especially when it comes to bringing your old panels up to date. This isn't just about following code; it's about stepping up your home's safety and its power capabilities.
Our electrical repair work isn't limited to the basics. We're all about adding new circuits designed to handle today's appliances, outlets, and any specialized gear you've got. Thinking about installing a whole house generator? We've got the wiring and electrical repair know-how to set you up seamlessly.
Trust our electricians to ensure your Wellesley electrical setup is not just current, but also safe and optimized for your needs — that's the Gervais guarantee.
Whole house generator installation and maintenance
Power disruptions? Let's put that to rest. Here at Gervais Mechanical, our electricians are the go-to pros for whole house generator setups. Picture this: a standby generator that kicks in the moment the power cuts out, installed by experts who know the drill. Our electrical wiring work is all about safety and efficiency, keeping your home running without a hitch.
But our job doesn't stop after installation. To keep your generator in top shape, we offer thorough electrical repair and maintenance services. Regular check-ups from our electricians mean your backup power is always at the ready, just in case. You can count on us to keep the lights on.
We are committed to electrical safety!
We prioritize safety in all electrical services. Adhering to top industry standards, our electricians are equipped with the latest tools to tackle any electrical wiring job with the utmost precision. Whether it's a whole house generator installation or routine maintenance, we're meticulous about details, ensuring your electrical lighting and other services are spot on.
We don't cut corners, especially with safety gear. Our team is outfitted to protect themselves and your home, every step of the way. Rely on Gervais for rock-solid whole house generator support and expert electrical repair.
Looking for an electrician in Wellesley you can trust? Give Gervais Mechanical a call. We're here to light up your day, safely and efficiently.
Heating, Cooling, and Electrical Services Available in Wellesley
Gervais Mechanical provides service in these Massachusetts communities: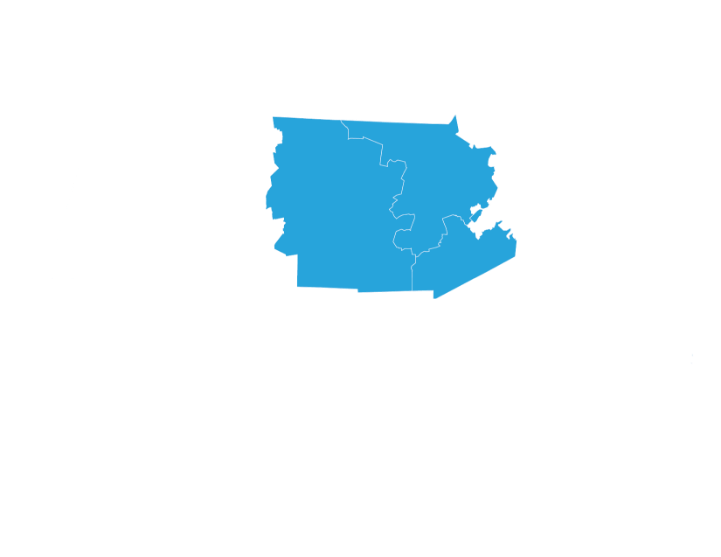 Electricity is not just about lighting our homes. It powers almost everything we do, from cooking meals to providing comfort…
With the cost of electricity rising, every saved penny counts. While shutting off lights and trying to run appliances less…
High-efficiency energy equipment is a term given to describe equipment that is using less energy to perform the same function.…