Our plumbing services - FAQ
Every plumber at Gervais Mechanical is licensed and certified, ensuring the best plumbing services. Our team undergoes continuous training, staying updated on the latest industry advancements and local regulations.
Yes, we handle both residential and commercial plumbing projects. Our 24-hour plumbers are skilled in addressing the unique needs of each, ensuring customized, effective solutions.
Your safety is our top priority. Our plumbers follow strict safety protocols, utilizing the latest equipment and protective gear. We also ensure the safety of our clients by maintaining clean and organized workspaces.
We adhere to the local plumbing codes and regulations in Sudbury, MA. Our team is trained in these guidelines, ensuring that every project aligns with local standards. This commitment to compliance safeguards the longevity and quality of our plumbing work, reinforcing our status as a trusted local emergency plumber.
A typical plumbing project with Gervais Mechanical begins with an assessment of your needs, followed by a detailed estimate. Upon approval, our plumbers execute the plan, utilizing advanced techniques and quality materials. We prioritize communication, keeping you informed throughout the project to ensure your satisfaction.
We schedule services at your convenience, work efficiently, and maintain clean work areas. Our plumbers are friendly and respectful, aiming to complete regular and emergency plumbing projects swiftly without compromising quality.
Our plumbers use high-grade materials, backed by continuous training, adhering to industry standards. Also, our plumbing services come with a 5-year warranty.
We pride ourselves on our swift response to emergency plumbing situations. Here, a 24-hour plumber is always available to provide immediate assistance. Whether it's a leak or a major breakdown, our experienced emergency plumbers are on standby, ready to address your urgent needs promptly and effectively.
We prioritize timely responses, for non-emergency requests our dedicated team assesses your needs and schedules services at your earliest convenience.
Call the Experts: Gervais Mechanical in Sudbury for Plumbing Services
All Residential Services in Sudbury
All Commercial Services in Sudbury
24 hour emergency services, 7 days a week
18 years in business, 100+ years of experience
Professional, trained staff for all your needs
We're Sudbury's most trusted plumbing services
As your trusted local plumbing company, we understand the unique needs of Sudbury, and we commit to providing quality plumbing services, including:
Mainline reline
Backflow prevention
Plumbing fixtures
Faucet repair & installation
Garbage disposal services
Sewer line and sump pump services
Water leak detection
Water line installation
Water treatment services
Drain cleaning
Whether it's plumbing repair or installing water heaters, we are your go-to plumbing contractors; our 24-hour plumbers are ready to address your plumbing emergencies.
Additionally, our plumbing service is backed by industry-leading warranties, setting us apart from other plumbing companies. Reach out today for service based on excellence!
Long-lasting plumbing repair solutions
Gervais Mechanical is your go-to plumbing contractor for long-lasting plumbing repairs. If you notice frequent clogs, slow drains, or inconsistent water pressure, it might be time to hire a plumber. Our plumbing company can help you address and diagnose issues such as:
Leak detection
Pipe repairs
Fixture fixes
Drain cleaning
Emergency plumbing
We offer temporary solutions to your plumbing repairs while we search for long-term fixes. We understand the urgency of plumbing emergencies, that's why our 24-hour plumber team ensures you're covered around the clock.
Whether it's a water heater issue or a sudden leak, our emergency plumbers are always a call away!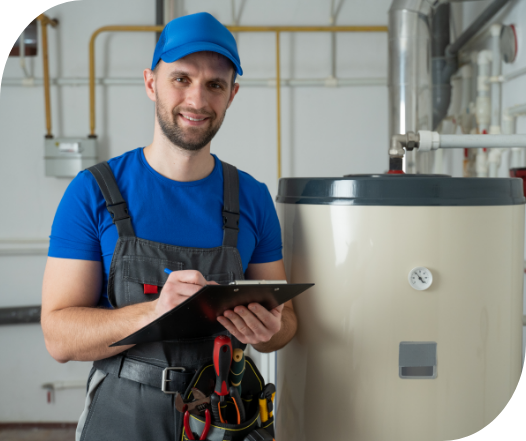 Expert and licensed plumbing contractors
Gervais Mechanical stands as one of the top plumbing companies in the area. Our certified plumbers undergo continuous training, fortifying our commitment to excellence in plumbing repair and services.
A customer-centric approach helps our plumbing company understand your needs, ensuring you are fully satisfied with our plumbing services. Financing options, exclusive warranties, and membership club make us the go-to plumbing contractor for many in Sudbury.
Whether you're dealing with plumbing emergencies or routine repairs, our approach remains professional and local.
Emergency plumbing services you can rely on!
At Gervais Mechanical, our emergency plumbers are ready to address any crises. We ensure quick response times and effective solutions for all urgent situations thanks to our 24/7 live service.
We offer fast repairs while fixing the root causes to prevent future emergencies. Moreover, our Gervais Club Membership is a great ally for a plumbing emergency, offering priority service, exclusive discounts, and peace of mind.
Our plumbing emergency services include leak detection, drain cleaning, water heater, and air conditioning repairs. We aim to be your first call for any plumbing repairs in the Greater Sudbury area, providing plumbing services with a customer-centric approach.
Why hire Gervais over other plumber companies?
We are your locally-owned plumbing service company, deeply familiar with Sudbury's unique plumbing requirements. Our team of plumbers is constantly in training, ensuring your plumbing repair needs are met. We stand out for our:
Customer-centric approach
24-hour plumber
Exclusive warranties
Gervais Preferred Club membership
Flexible financing options
Whether it's addressing 24/7 plumbing emergencies, drain cleaning, or installing water heaters, we are Sudbury's preferred plumber company!
Gervais Mechanical provides service in these Massachusetts communities: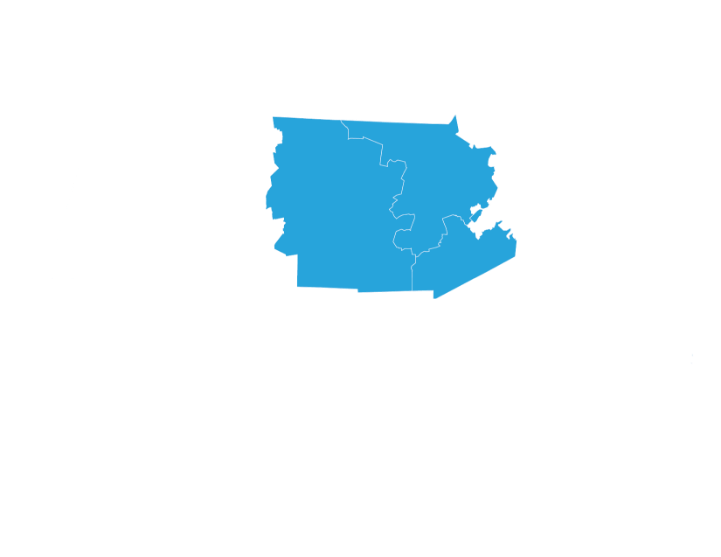 Can you cut energy costs with on-demand water heaters? Before we get to the details on on-demand water heaters,…
Homeowners generally don't clean their drains until there is a problem such as a clog or blocked pipe. Pipes and…
There are several ways to know if your home's water heater may need to be replaced soon.   Most often you…