FAQ about our HVAC Contractors
In Sudbury, HVAC repairs often address inefficient temperature control or poor air quality. To solve them, our expert HVAC contractors handle HVAC installation, HVAC replacement, HVAC tune-up, repair, residential HVAC and commercial HVAC preventative maintenance, and upgrades. We stand out from other HVAC companies for our unparalleled guarantees. Call us to find out more about our HVAC services!
Regular residential and commercial HVAC maintenance is one of the most energy-efficient solutions. This will help you save on unexpected and costly HVAC repairs. As one of the best HVAC companies in the area, we can also guide you in choosing energy-efficient residential HVAC and commercial HVAC systems designed for Sudbury's climate. Contact us for more information.
Regular filter changes and HVAC tune-ups are simple ways to keep your residential HVAC and commercial HVAC system in top condition, which is crucial for clean indoor air and efficient operation. Neglecting this task can reduce efficiency, poor air quality, and potential system damage. Our HVAC contractors can show you how to keep up with this task and provide a residential HVAC or commercial HVAC preventative maintenance plan to avoid unexpected HVAC replacement.
Regular duct cleaning enhances system efficiency and air quality by removing dust, allergens, and contaminants. It ensures your HVAC system runs smoothly and provides cleaner air for your home. Regular residential HVAC and commercial HVAC maintenance deals include duct cleaning and HVAC tune-ups. Our Gervais Preferred Club membership is a great way to keep your HVAC system in top condition!
Signs include frequent need for HVAC repairs, reduced efficiency, and increasing energy bills. Our HVAC contractors can assess your system's condition and offer tailored HVAC replacement options, ensuring a seamless transition. On the other hand, creating a residential HVAC or commercial HVAC preventative maintenance plan is a great option to expand your system lifespan and avoid HVAC replacement before its due time.
A zoning system in HVAC refers to a setup where your home is divided into separate zones or areas. Zoning systems offer customized control over temperature in different areas, optimizing comfort and energy efficiency. They prevent over-conditioning and save on energy costs while improving overall comfort. As one of Sudbury's most trusted HVAC companies, our HVAC contractors can help you set up your zoning system. Call us to set up an HVAC installation upgrade!
Proper ventilation is vital for air quality. Alongside residential and commercial HVAC maintenance, we recommend ventilation upgrades to ensure fresh, clean air circulation, creating a healthier living environment. Regular HVAC tune-ups can also help.
Yes, Sudbury offers various energy efficiency incentives and rebates for HVAC upgrades and maintenance. Rebate programs can change, so checking with your local service provider is a good idea. Our HVAC contractors stay updated on rebate programs and can guide you through available programs to maximize savings.
We have a proven track record, unmatched expertise in Sudbury's unique climate, and a commitment to residential and commercial HVAC service. We provide emergency HVAC repairs 24/7, HVAC installation HVAC maintenance, HVAC tune-up, and our HVAC contractors are always available, setting us apart from other HVAC companies. Your safety is our priority!
Contacting us is easy! You can reach our HVAC contractors for a wide range of HVAC services, including HVAC repairs, HVAC installations, and residential and commercial HVAC maintenance, through our live chat or our phone line, any day at any time. These availability sets us apart from other HVAC companies.
24 hour emergency services, 7 days a week
18 years in business, 100+ years of experience
Professional, trained staff for all your needs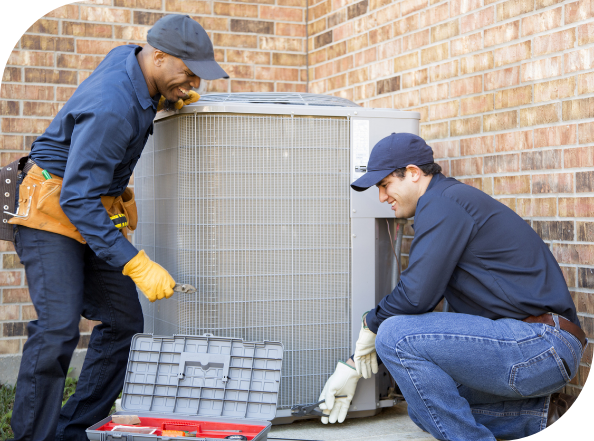 Professional, local HVAC contractors
As your neighborhood HVAC contractors in Sudbury, Gervais Mechanical stands out from the crowd. We're dialed into Sudbury's local climate, making sure your HVAC system is hitting the mark no matter the season.
Precision is our game. Whether it's straightforward HVAC repairs, a fresh HVAC installation, or crafting a residential or commercial HVAC preventative maintenance plan that fits just right, we've got you.
Even when out-of-the-blue HVAC repairs pop up, we're on it – fast. Because we believe your comfort should never take a backseat. So, forget the run-of-the-mill HVAC companies. For service that's cut to fit your needs, Gervais is the name to remember.
The best residential and commercial HVAC services
We deliver a full suite of HVAC services for both homes and businesses, including essential HVAC repair, installation, and maintenance.
For homeowners, we tailor our approach to fit your living space snugly. Our HVAC contractors are well-versed with residential HVAC systems, ensuring they run efficiently and reliably just for you.
We also navigate commercial HVAC services with precision, tackling the demands of larger spaces and complex setups, all while sticking to the book on commercial standards. Opt for our commercial HVAC preventative maintenance plan, and you'll keep your business ahead of the curve.
So, for anyone in Sudbury needing either residential or commercial HVAC services, Gervais Mechanical stands ready with top-tier HVAC services, including prompt HVAC repairs, and a solid promise of your satisfaction.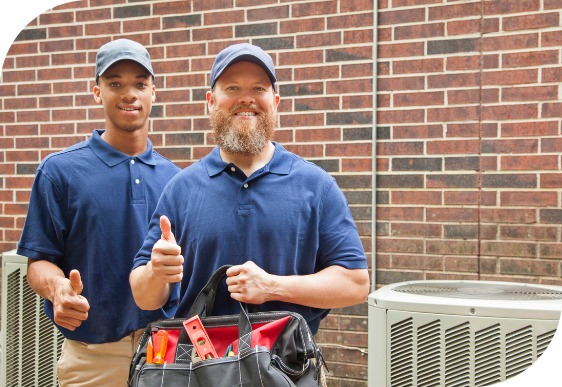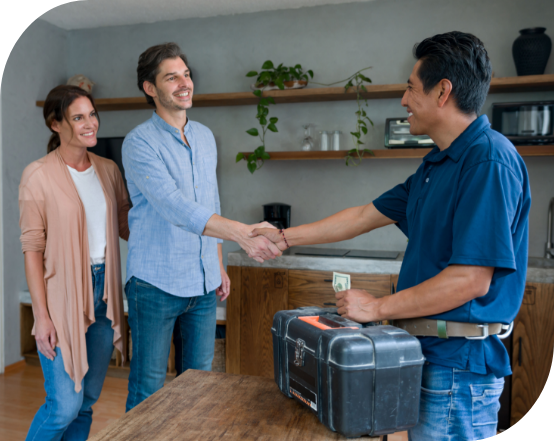 HVAC maintenance for extended system lifespan
Consistent HVAC maintenance is smart economics. It's about making your system last and keeping those dollars in your pocket.
Both residential and commercial HVAC preventative maintenance will extend the life of your system. This means you'll spend less on premature HVAC replacements and avoid the stress of unexpected HVAC repairs.
For homeowners, our Gervais Preferred Club membership is the ticket to a tailored maintenance plan for big savings and extended comfort.
On the other hand, sticking to a regular commercial HVAC maintenance schedule translates to lower operational costs and more manageable utility bills. Gervais's commercial HVAC preventative maintenance plans allow us to spot and fix issues before they turn into costly problems.
Invest in residential or commercial HVAC maintenance now. It's your key to a comfortable, cost-saving, and smooth-operating future in Sudbury. Let us help you keep your system at its best!
Efficient HVAC repair delivered right to your doorstep!
If it's been a while since your last HVAC contractors visit for residential or commercial HVAC maintenance, your system might be at risk of malfunctioning.
Delaying professional HVAC service could mean expending more in HVAC repairs later on. Luckily, at Gervais we have a solution: we can set you up with a solid residential or commercial HVAC preventative maintenance plan. Our HVAC contractors will help you spot the little issues before they become big problems, keeping your system running smoothly and extending its life.
Remember, because HVAC trouble doesn't keep business hours, neither do us at Gervais. We're here 24/7 to help you get your comfort back on track without missing a beat.
Our emergency HVAC services ensure your peace of mind
Ignoring emergency HVAC services can be a real risk, especially here in Sudbury, where the weather doesn't always play nice. Here's what to watch for:
Drastic Temperature Swings
Complete System Failure
Gas Leaks or Odd Smells
Loud, Unusual Noises
If you smell gas or sense immediate danger, get to safety first. Otherwise, turn off your HVAC system to avoid further issues and give us a call. Our emergency HVAC contractors are ready to roll 24/7.
Your safety and peace of mind are what we're here for. Just reach out to Gervais any time, any weather — we've got you covered.
Heating, Cooling, and Electrical Services Available in Sudbury
Boiler Heating System Installation & Repair
Furnace Installation, Repair & Replacement
Ductless Mini Split Heating Installation
AC System Installation & Repair
Ductless Mini Split A/C Installation
Rooftop HVAC Installation & Maintenance Experts
Complete Plumbing For Homes & Businesses
Complete Plumbing System Replacement
Water Heater Installation & Replacement
Gervais Mechanical provides service in these Massachusetts communities: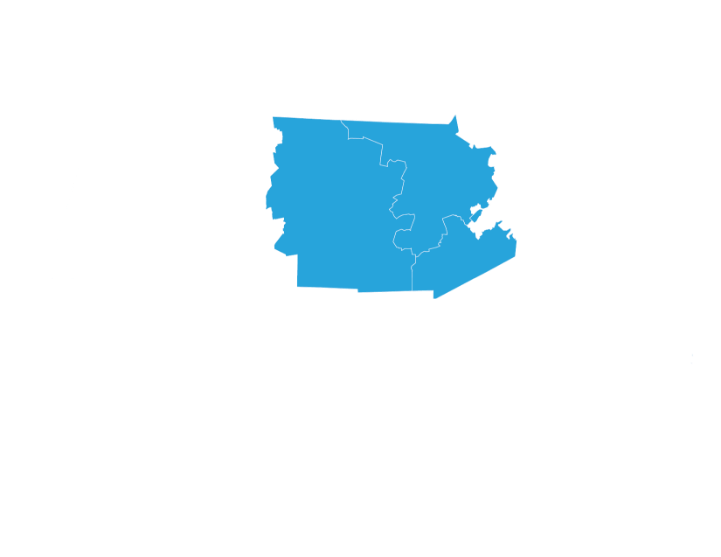 When air filters are designed, they're assigned a MERV rating. MERV stands for Maximum Efficiency Reporting Value. It's a valuable…