Our electrical company - FAQ
At Gervais Mechanical we offer a range of comprehensive electrical services, which include electrical troubleshooting, panel services, sub-panels, panel upgrades, lighting installation, lightning repairs, generators, home repairs, EV charging stations, as well as wiring and rewiring services. We're your trusted electrical company in Sudbury!
Signs you might need electrical repair include frequent tripping of breakers, flickering lights, burning smells, or outlets that don't work. If you notice any of these in your home or business, give us a call – safety first!
Regular electrical safety inspections, addressing any electrical issues immediately, and having smoke and carbon monoxide detectors installed are just a few ways to ensure electrical safety.
We advise homeowners to have their electrical systems inspected at least once every three to five years by a licensed residential electrician. Regular inspections help identify potential issues, ensuring the safety of your home. Between inspections, be vigilant for signs of electrical problems, such as flickering lights or tripped breakers, and don't hesitate to call an electrician if you notice anything amiss.
While you wait for Gervais' electricians for electric repair services, ensure all appliances are turned off, avoid using any electrical outlets, and stay clear of any exposed wiring.
Some electrical repairs can be covered by homeowner's insurance, depending on the nature and cause of the damage. For specifics, we advise you to check your policy and consult with your insurance provider.
We recommend implementing energy-efficient lighting installations, regularly maintaining HVAC systems, and optimizing equipment operation. Additionally, consider conducting energy audits and investing in energy management systems. Our expert commercial electricians will help tailor solutions specifically for your building, leading to significant savings and sustainability.
Upgrading an electrical panel is a complex task that should always be performed by a licensed electrician. Hiring a professional electrical contractor, like Gervais, guarantees a safe and code-compliant job.
Our over 18 years of experience, commitment to safety and compliance, transparency, and honest and energetic approach to every project, make us the most recommended choice for your electrical services in Sudbury.
Yes! We know the crisis that unexpected electrical issues can cause, and that's why our 24/7 emergency service is on call all year round to help you. We'll be at your doorstep as soon as we can.
Call the Experts: Gervais Mechanical in Sudbury, MA for Electrical Services
Other Electrical Services In Sudbury
24 hour emergency services, 7 days a week
18 years in business, 100+ years of experience
Professional, trained staff for all your needs
Your trusted electrical services in Sudbury
Understanding the critical nature of robust electrical systems, we are one of the leading electrical companies in Sudbury. Our expert electricians are here 24/7, offering a wide range of services, including:
Electrical troubleshooting
Electrical panel services
Lightning repairs
Carbon monoxide detector Installation
Ceiling fan repairs and installation
Circuit breaker panel installation and replacements
Electrical safety inspections
Home generators and surge protection
Lighting installations
Smoke detector installation and replacement
Wiring and rewiring services
We are your go-to electrical contractor, ready to tackle your electrical repairs with unmatched urgency. We're not just about fixing things; we're committed to our customer's satisfaction with comprehensive financing options.
Sudbury's experienced residential electricians
We're leaders among electrical companies, with 18 years of experience as residential electricians. Our services, ranging from lighting installation to addressing urgent electrical repairs, are tailored to meet your needs.
As a premier electrical company, we merge commercial expertise with residential familiarity. We're not just an electrical contractor; we bring solutions to your doorstep. Our Gervais Preferred Club membership will ensure your lighting installation works safely.
Look out for these signs that may mean you might need an electrical repair: flickering lights, sparking outlets, and tripping circuit breakers. If you experience any irregularities, call our electrical contractors right away.
And while you wait for our residential electricians to arrive, ensure your safety by keeping clear of any electrical issues and turning off the affected area if possible. Remember, you can reach out to our 24/7 emergency service. We are here to help!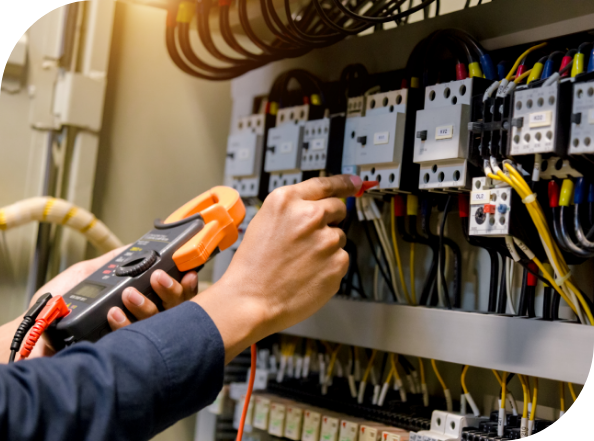 Commercial electricians ready to assist you
We stand out among local electrical companies by tailoring our services to your commercial needs. We are your go-to electrical company for everything from lighting installation, wiring, and rewiring to intricate business electrical projects!
If you spot any of these signs in your business, you may need electrical repair from our commercial electricians: frequent power outages, dimming lights, unusual buzzing sounds, or an unusual increase in your utility bills.
Call us and we'll gladly help with any troubleshooting. We are a highly recommended electrical company in Sudbury for our comprehensive electrical work, offering a variety of electrical services. Trust us to approach every residential and commercial project with pricing transparency and a range of financing options.
Looking for residential and commercial electrical repairs?
With residential and commercial electricians specialized in troubleshooting and diagnosing, Gervais's electrical services cover a wide range of issues, from ceiling fan malfunctions to wide-ranging electrical projects.
Our team will guide you to choose the right electrical repair or services, we understand that electrical repair, installation, or maintenance, can be significant investments, and we offer flexible financing solutions that adjust to your budget, to address your electrical needs without compromising on service quality or safety.
Our electrical contractors, both residential electricians and commercial electricians, are committed to 100% customer satisfaction. Ask about our 5-year labor and parts warranty!
Your reliable electrical contractors are one phone call away!
Gervais Mechanical is not just any electrical contractor; we're an electrical company with a team of licensed and certified electricians, with more than 18 years of hands-on experience and commitment to safety and customer satisfaction.
What sets us apart it's our blend of clever expertise with straightforward solutions and a transparency policy for every electrical project.
Whether it's a residential electrician you seek for that flickering ceiling fan or a commercial electrician for wide-ranging electrical work, we've got you covered with our 24/7 emergency electrical repair service and our extended warranty. Call us today! We are ready to assist you.
Gervais Mechanical provides service in these Massachusetts communities: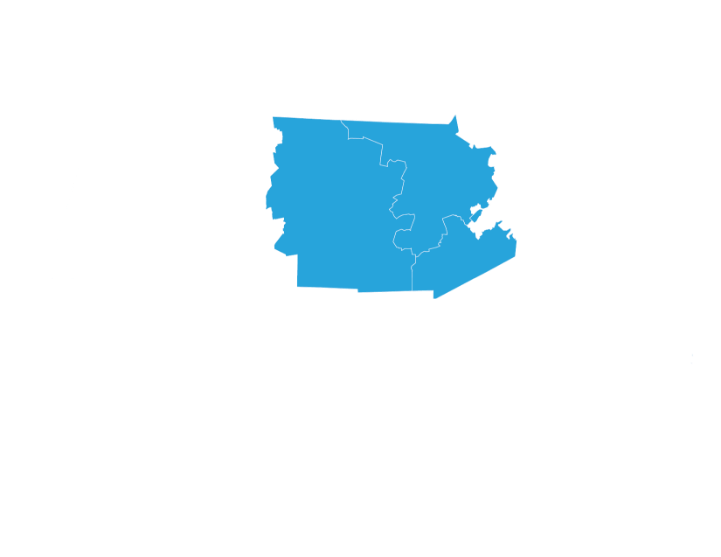 Electricity is not just about lighting our homes. It powers almost everything we do, from cooking meals to providing comfort…
With the cost of electricity rising, every saved penny counts. While shutting off lights and trying to run appliances less…
High-efficiency energy equipment is a term given to describe equipment that is using less energy to perform the same function.…