Shrewsbury Plumbers: Common Questions
Absolutely! Gervais Mechanical is a distinguished plumbing contractor in Shrewsbury, providing a comprehensive range of plumbing services tailored for both residential and commercial clientele. Our adept plumbers, skilled in various plumbing tasks, leverage their extensive experience to offer top-tier solutions.
Whether you need assistance with new construction plumbing, system upgrades, or plumbing installations for commercial establishments, Gervais Mechanical is your go-to plumbing provider in Shrewsbury. With an unwavering commitment to customer satisfaction, our plumbers strive to address all your plumbing needs effectively and promptly. Trust Gervais Mechanical for reliable, high-quality plumbing services in Shrewsbury!
Indeed! Gervais Mechanical offers eco-friendly plumbing services to all our esteemed customers in Shrewsbury. Committed to sustainable practices, we provide plumbing options designed to conserve water and energy, aligning with our environment-friendly approach. As a premier plumbing contractor, we consider it our duty to ensure our plumbing services in Shrewsbury contribute positively towards environmental sustainability.
By choosing Gervais Mechanical, customers opt for efficient, eco-conscious solutions that do not compromise on quality or performance. So, for those in Shrewsbury seeking a plumber who supports green initiatives, Gervais Mechanical is ready to serve you with environmentally-friendly plumbing services.
Our plumbers and plumbing contractors offer a wide range of services to our Shrewsbury customers, including:
Residential & Commercial Plumbing
Pipe Replacement
Backflow Prevention
Faucets
Garbage Disposal Services
Mainline Reline
Sewer Lines
Sinks
Sump Pumps
Water Leaks
Water Treatment
Tankless Water Heaters
Absolutely! All the plumbers at Gervais Mechanical are both licensed and insured, offering a secure plumbing service experience to the residents of Shrewsbury, MA. Gervais Mechanical ensures each plumber is equipped with the requisite professional credentials, offering customers peace of mind with their plumbing needs.
This signifies our commitment to upholding the highest industry standards in all our plumbing services in Shrewsbury. Whether you're dealing with a plumber emergency, or a simple plumbing job, you can rely on Gervais Mechanical. Your trust in us is never misplaced, as we are fully insured, safeguarding your interests as we deliver superior plumbing services.
Call the Experts: Gervais Mechanical in Shrewsbury for Plumbing Services
All Residential Services in Shrewsbury
24-Hour Emergency Plumbing
All Commercial Services in Shrewsbury
24 hour emergency services, 7 days a week
18 years in business, 100+ years of experience
Professional, trained staff for all your needs
Shrewsbury's Plumbing Experts
As seasoned plumbers and proficient plumbing contractors, we proudly serve Shrewsbury, MA, offering top-notch plumbing services tailored to your needs. Our unyielding dedication to quality workmanship, infused with years of hands-on experience, sets us apart. Our plumbers prioritize customer satisfaction, constantly striving to exceed expectations.
Benefit from our exclusive military and senior discount, offering 5% off for our valued customers. We believe in delivering a transparent, honest, and urgent response, because you deserve nothing less than the best plumbing solutions.
Emergency Plumbing Services in Shrewsbury
When plumbing emergencies strike in Shrewsbury, Gervais Mechanical is on-call 24 hours a day. Our expert emergency plumbers are prompt and prepared, utilizing state-of-the-art equipment to tackle urgent issues like burst pipes, water leaks, and sewer backups. You can trust us to deliver quick, effective solutions round-the-clock.
Concerned about financing your sudden plumbing emergency? With Gervais Mechanical, you can access flexible financing options, even with bad credit. We aim to provide our Shrewsbury customers with an energetic, straightforward, and informative service experience. Choose Gervais Mechanical for your 24-hour plumbing needs.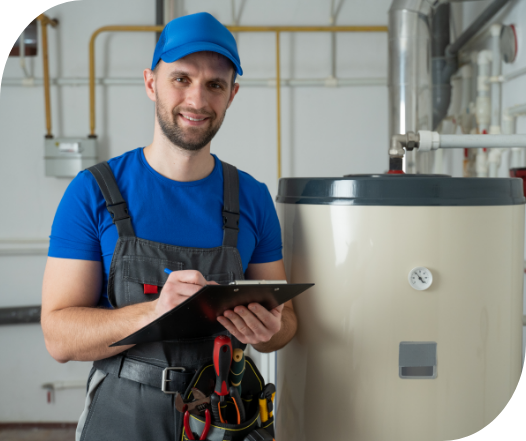 Experienced Plumbing Contractors for Residential and Commercial Needs
Whether it's new construction plumbing, remodeling, system upgrades, or commercial work, Gervais Mechanical's plumbing contractors bring their wealth of experience to every project in Shrewsbury. Known for our meticulous attention to detail and strict adherence to industry standards, our plumbers are committed to delivering reliable and durable solutions.
Our plumbers' expertise extends to both residential and commercial needs, ensuring all our customers benefit from our high-quality plumbing services. And here's something extra - for each successful referral, we reward you with $50.00 cash as a token of our gratitude. Choose Gervais Mechanical for all your plumbing needs in Shrewsbury and beyond.
Choose Gervais Mechanical for Your Shrewsbury Plumbing Needs
Why should you choose Gervais Mechanical for your Shrewsbury plumbing needs? It's simple! As your dedicated plumber, we offer comprehensive services that combine quality workmanship, meticulous attention to detail, and personalized solutions tailored for you.
Every plumbing emergency is met with our commitment to use high-quality materials and competitive pricing, ensuring reliable and long-lasting solutions. We're in the business of customer satisfaction and we never compromise on that. To express our gratitude, we offer a 5% discount for all our military and senior customers. Choose Gervais Mechanical, where your plumbing needs are our priority.
Your Satisfaction is Our Priority: Experience Gervais Mechanical's Guarantee
At Gervais Mechanical, your satisfaction isn't just a goal, it's a guarantee. As the go-to plumbing contractor in Shrewsbury, we're steadfast in our commitment to exceptional service. Any plumbing emergency is met with prompt and effective resolution. Our belief in the quality of our work extends beyond completion - we proudly offer warranty coverage, reflecting our confidence in our craftsmanship.
Don't let plumbing issues disrupt your day! Trust in the exceptional services of Gervais Mechanical, Shrewsbury's top plumbing contractor. Get in touch with us now for 24-hour assistance or to schedule a service appointment with one of our top-notch Shrewsbury plumbers. Your satisfaction and peace of mind are just a call away!
Gervais Mechanical provides service in these Massachusetts communities: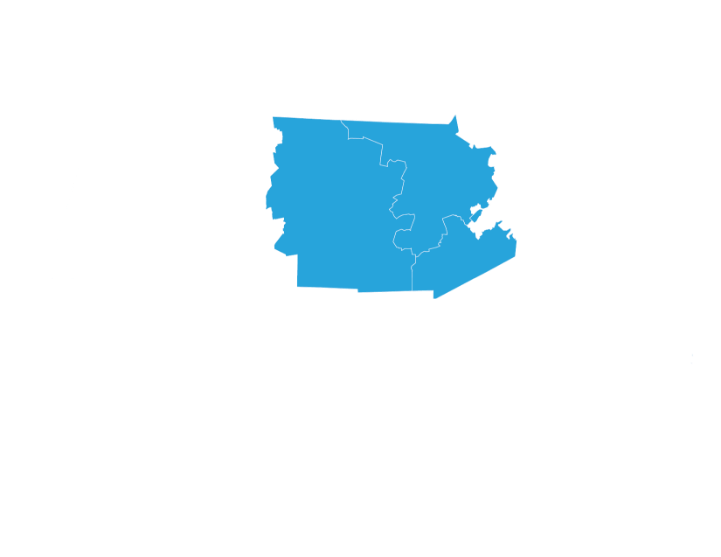 Can you cut energy costs with on-demand water heaters? Before we get to the details on on-demand water heaters,…
Homeowners generally don't clean their drains until there is a problem such as a clog or blocked pipe. Pipes and…
There are several ways to know if your home's water heater may need to be replaced soon.   Most often you…