HVAC Repair, Installation, Replacements, & Maintenance in Shrewsbury, MA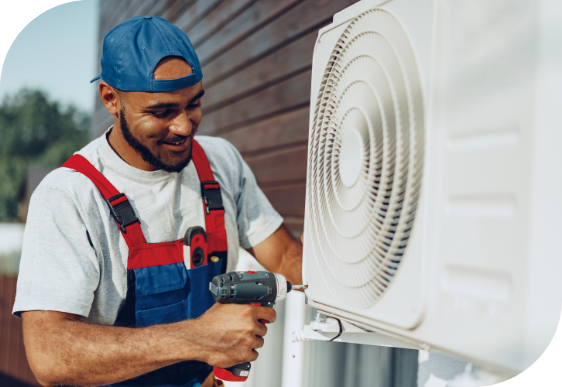 In Natick's climate, extreme temperature fluctuations can strain HVAC systems. Homeowners can optimize performance by:
Regularly changing air filters
Scheduling routine maintenance
Installing programmable or smart thermostats
Another great way to keep your HVAC system running smoothly is by scheduling regular HVAC maintenance and HVAC tune-ups. Our expert HVAC contractors can help you customize a plan.
HVAC stands for Heating, Ventilation, and Air Conditioning. It is the backbone of indoor comfort, managing temperature, humidity, and air purity. Here at Gervais Mechanical, we're your go-to experts for commercial HVAC and residential HVAC services.
Signs like inconsistent temperatures, unusual noises, higher energy bills, or poor air quality might indicate the need for professional residential HVAC attention. These signs might also show up on commercial HVAC systems. Don't wait for these small signs to become big problems. Reach out to us today.
Neglecting residential HVAC, commercial HVAC maintenance, or emergency HVAC repairs can lead to breakdowns, reduced efficiency, higher energy bills, and even health concerns due to poor air quality. To prevent unexpected HVAC repairs, call us, and we'll set up a visit for a quick HVAC tune-up or to set up an HVAC maintenance plan.
Upgrading to a programmable or smart thermostat allows precise control, optimizing energy use, reducing bills, and enhancing overall comfort. Call our HVAC contractors any timeto help you decide what's best for your residential HVAC or commercial HVAC system.
Unlike new HVAC installations, homeowners can take care of some easy residential HVAC maintenance tasks such as replacing air filters regularly, keeping the area around outdoor units clear, and ensuring vents and ducts are unobstructed for proper airflow. If you want to learn more about keeping your residential HVAC system in the best possible condition, call us, and we'll provide all the information you need.
Absolutely! Routine HVAC maintenance ensures smooth operation, extends lifespan, and boosts energy efficiency, saving you money in the long run by preventing unwanted emergency HVAC repairs or costly HVAC replacement. If you think your system might need an HVAC tune-up, reach out to set up a visit. We can also help you with a regular HVAC maintenance plan.
Here are the main differences:
HVAC replacement involves installing a new HVAC system that offers better performance.
HVAC maintenance is regular upkeep to prevent issues.
HVAC tune-up fine-tunes the system for efficiency.
Our HVAC contractors can help you assess the situation and provide a new HVAC solution for your residential and commercial HVAC systems. Call us. We are glad to help.
Absolutely! There are incentives available in Shrewsbury for energy-efficient HVAC upgrades, new HVAC installations, and regular HVAC maintenance. These programs can change anytime, so checking with your local utility providers for available benefits is a good idea. Our HVAC contractors are familiar with the local HVAC rebates and incentive programs. Reach out any time of the day so we can help you out!
24 hour emergency services, 7 days a week
18 years in business, 100+ years of experience
Professional, trained staff for all your needs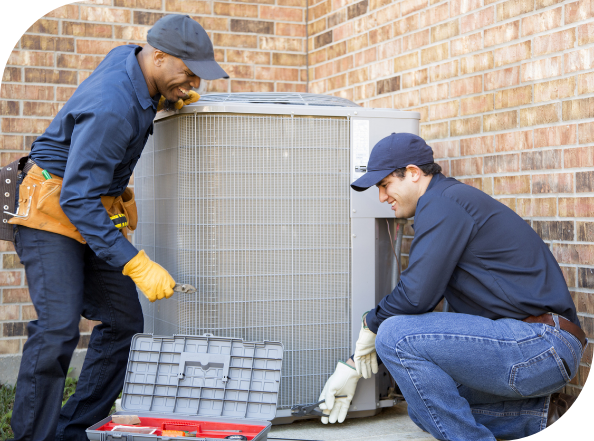 Upgrade with HVAC installation and replacement
In Shrewsbury, a reliable HVAC system is essential. And that's where Gervais Mechanical comes in. We're the seasoned HVAC pros you can count on for premier HVAC installation and replacement services.
When it's time for a new HVAC installation, this involves setting up a brand-new system from scratch. This is the first step for new homes or for those looking to boost their energy efficiency game with the latest technology.
On the other hand, an HVAC replacement is your move when the old system just can't keep pace with our Massachusetts weather, or when energy bills begin to hint that it's working overtime. Keep an ear out for odd sounds or an eye on inconsistent temperature control — they're telltale signs that you're due for a replacement.
Whether you're starting fresh with a new HVAC installation or updating your space with an HVAC replacement, our HVAC contractors are dedicated to a seamless setup that aligns with Shrewsbury's specific codes and regulations. Give us a call and let's get your comfort secured. We're all about getting the job done right.
Save with HVAC maintenance and HVAC tune-up
HVAC maintenance and tune-up are the heartbeat of your Shrewsbury home's comfort. Think of HVAC maintenance as your system's comprehensive health check, where we dive deep into every component, clean it out, and spot any wear before it becomes a headache.
An HVAC tune-up, however, is all about fine-tuning. It's where we adjust and calibrate your system to ensure it's performing at its absolute best—efficient, quiet, and effective.
By investing in regular HVAC maintenance and tune-ups, you prolong the life of your HVAC, keep energy bills in check, and reduce your carbon footprint.
Our HVAC contractors are here to preempt those urgent emergency HVAC repairs and keep your system humming without hiccups.
So, don't wait for a system breakdown to remind you of what could have been done. Get ahead of the game and schedule your HVAC maintenance and tune-ups with Gervais.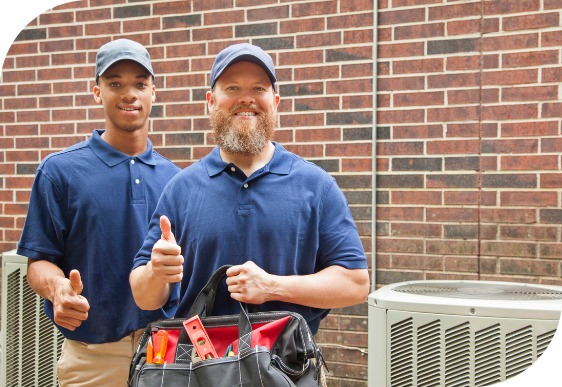 Efficient HVAC repair solutions
Is your HVAC not performing at its best? Keep an eye out for these tell-tale signs that it's time for some HVAC repair:
Inconsistent temperatures
Unusual noises
Rising energy bills
Poor air quality
When you reach out to Gervais for HVAC repair, our team of seasoned HVAC contractors in Shrewsbury will be on the case, delivering a thorough diagnosis to zero in on and solve the issue. We're all about getting your system back up and running as it should be.
We know that when it comes to HVAC repairs, time is of the essence. That's why we're committed to swift service, transparent pricing, and no surprises—just the comfort and peace of mind you deserve.
If your HVAC is giving you the cold shoulder or the hot hand, give us a call. We're here to help.
Rapid response in emergency HVAC services
In Shrewsbury's unpredictable climate, a failing HVAC system is a call to action. That's where we at Gervais step in. As your dedicated HVAC contractors, we're on standby 24/7 to tackle emergency HVAC services that simply can't wait.
Some common signs that indicate the need for emergency HVAC repair service include:
Complete system shutdown
Gas leaks
Burning smells
Frozen or burst pipes
Safety first, always. If there's a hint of danger, clear out if necessary and call us. If things seem stable, take a moment to register what's happening. Your insights give our HVAC contractors a head start on hunting down the hiccup.
Emergency HVAC repairs don't clock out, so neither do we. We're here to restore your comfort and safety—any hour, any day. If your HVAC system hits a snag, don't sweat it—or shiver. Just reach out. We've got you covered!
Choose us for top-quality HVAC services and unmatched expertise!
Our HVAC expertise is tailored to address Shrewsbury's unique weather challenges with smart, energy-efficient solutions. Here's what sets us apart:
Local know-how: Every new HVAC installation and repair service meets, and often exceeds, our town's standards.
Tailored solutions: Your space is unique, so our residential HVAC and commercial HVAC services are customized to fit your needs like a glove.
Swift service: When emergency HVAC repair needs hit, time is of the essence. We're on it with rapid response times to ensure you're never left in the cold—or the heat.
Focused on your satisfaction: We'll go the extra mile to ensure that our service leaves you smiling.
We're your Shrewsbury neighborhood HVAC contractors, dedicated to bringing you comfort all year round. Let's team up to make your home or business the best it can be. Reach out today to Gervais—your partner in comfort is here to help.
Heating, Cooling, and Electrical Services Available in Shrewsbury
Boiler Heating System Installation & Repair
Furnace Installation, Repair & Replacement
Ductless Mini Split Heating Installation
AC System Installation & Repair
Ductless Mini Split A/C Installation
Rooftop HVAC Installation & Maintenance Experts
Complete Plumbing For Homes & Businesses
Complete Plumbing System Replacement
Water Heater Installation & Replacement
Gervais Mechanical provides service in these Massachusetts communities: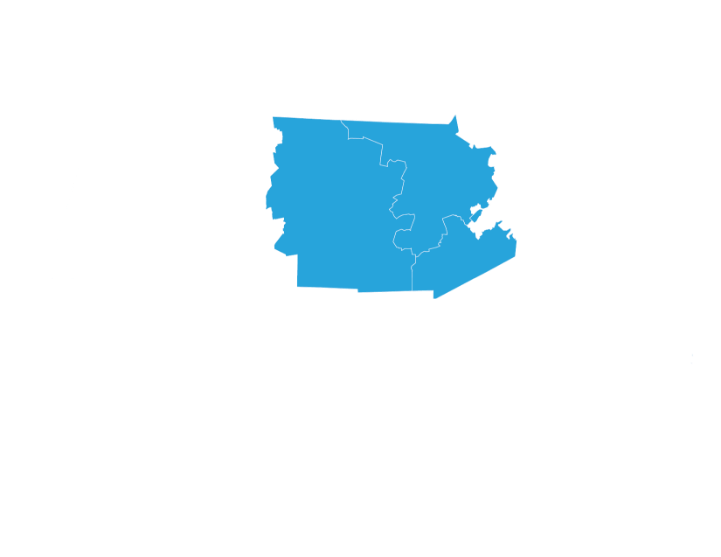 When air filters are designed, they're assigned a MERV rating. MERV stands for Maximum Efficiency Reporting Value. It's a valuable…