Shrewsbury Electrical Services - FAQ
Flickering lights, slight shocks from your electrical appliances, or a persistently tripping circuit breaker, are telltale signs of an electricity problem. Remember, your home's electrical systems are like a nervous system – even if it is a small malfunction, it's best to call a domestic electrician.
While we all love a bit of DIY, electrical repairs aren't something to tackle lightly. It's always best to lean on the side of caution and call in professionals who offer electrical services. The risks involved in DIY electrical work are too high, both for your safety and your wallet. Avoid the need of calling the emergency electricians, instead, reach out to Gervais's professional electrical repair service.
Just like you'd take your car in for an inspection, home or businesses deserves the same care. We recommend an electrical safety inspection at least once every few years, and even more frequently for older properties. Our commercial or domestic electricians can help you with that.
The cost can vary, but it's crucial to remember that in the realm of electrical services, you often get what you pay for. A complete rewiring is an investment in your home's well-being and longevity. Reach out to Gervais's domestic electricians for an estimate tailored to your needs!
Absolutely! There are many options that not only reduce energy consumption but also slash those monthly bills and costs related to electrical troubleshooting. From LED lights to smart lighting systems, we can guide you through the best choices for your space.
First off, always ensure your appliances are in top shape. Regularly check cords for wear and tear and avoid overloading sockets. Remember, being safe comes first! And if in doubt, give our electrical safety inspection service a shout.
In layman's terms, a circuit breaker is like a guardian for your electrical systems. It monitors the flow of electricity and, in case of any overload, cuts it off to prevent damage or electrical fires. It's your first line of defense against potential hazards. And if you do experiment trouble, our emergency electricians are always ready to assist.
Keeping an eye on your systems is step one. Regular electrical troubleshooting and ensuring your wiring and electrical panel are in great shape are your best bets. Also, always use appliances as they're intended and avoid dodgy DIY electrical work; call our domestic electricians instead.
The main benefit of a backup generator is that it ensures that, during power outages, your home or business doesn't go dark, offering you peace of mind and uninterrupted service. Remember to conduct regular electrical safety inspections to make sure your generator is always in shape.
If your breakers trip frequently, or if your panel is over two decades old, it might be the time. Upgrading your electrical panel ensures efficiency and safety. But don't just take a wild guess – have a professional electrician from Gervais handle the new electrical panel installation.
You bet! There are several incentives and rebates in place to promote the use of renewable energy that also requires less electrical repair. While the specifics can vary, we can guide you through the options and benefits available in Shrewsbury and Massachusetts.
Stay calm and check if it's just your property or the whole neighborhood. If it's the latter, sit tight; the power company's likely on it. If it's just you, check your circuit breaker. If all else fails, call your trusted emergency electrician at Gervais Mechanical.
Childproofing outlets is fairly easy. Outlet covers and safety caps are simple yet effective solutions. If you need more robust electrical troubleshooting or advice, Gervais's emergency electricians are just a call away.
Call the Experts: Gervais Mechanical in Shrewsbury, MA for Electrical Services
Other Electrical Services In Shrewsbury
24 hour emergency services, 7 days a week
18 years in business, 100+ years of experience
Professional, trained staff for all your needs
Electrical Services Shrewsbury Can Rely On
Finding a reliable electrician in Shrewsbury can sometimes feel like searching for a needle in a haystack, right? Luckily, Gervais Mechanical stands out as a beacon of trust and expertise amidst the crowded field of electrical troubleshooting providers.
Our electrical services in Shrewsbury, MA, include:
Electrical panel installation, replacement, upgrades, and repairs
Lightning repair and installation
Carbon monoxide detector installations
Ceiling fan installation, repair, and replacement
Circuit breaker panel replacement
Home generator installation
Home surge protection
Smoke detectors
We have emergency electricians always ready to dive into action. Need commercial electrical services or a domestic electrician to guide you through the intricacies of electrical troubleshooting in your Shrewsbury home or business? We've got your back.
Every service we offer – be it electrical repair, electrical panel installation, or an electrical safety inspection – is backed by our commitment to transparency, flexibility, and, above all, the longevity and reliability of our work. For reliable electrical services in Shrewsbury, Gervais is the name you can trust!
Shrewsbury's Trained Experts for Electrical Troubleshooting
Having a glitch or a hiccup in your Shrewsbury home's system can feel overwhelming. But, with Gervais Mechanical, you're always in good hands. Our regular and emergency electricians are trained to identify and rectify complex problems, and offer expert advice every step of the way.
At Gervais, we prioritize continual training, ensuring that every technician in our fold is an expert in their domain. So, whether you need a domestic electrician for grappling with an electricity problem in your home, or seeking a reliable commercial electrical service, remember: Gervais is the one to call.
With our 24/7 live answering service, you set the time, and we'll be there. In no time, we'll be pulling up in your Shrewsbury driveway to roll up our sleeves and get to work!
Trusted Commercial Electrical Services in Shrewsbury
If there's one thing every business in Shrewsbury, MA, be it a startup or an industrial giant, needs to function correctly, it's robust electrical systems. But how do you ensure that all plugs, switches, breaker boxes, and light fixtures stay up and running? With Gervais Mechanical's help, of course!
We're your dedicated partner, specializing in commercial electrical services tailored to suit your retail, office, or industrial space. From installations that fit just right, to those electrical repairs that always seem to pop up at the worst moment, we've got your back!
We value transparency. We'll break our pricing down for you, ensuring you're never left in the dark. And you can expect us to stand behind our services with a whopping standard 5-year labor and parts warranty. We're in it for the long haul, underscoring our commitment to quality and your satisfaction.
So, why gamble with your Shrewsbury business' commercial operations? With Gervais Mechanical, you're getting reliable regular and emergency electricians, ready to help empower your business!
Domestic Electricians for Your Shrewsbury Home
From the basics of home wiring to advanced electrical panel installation, Gervais's domestic electricians have you covered. We'll ensure that every electrical repair, installation, or electrical troubleshooting task we undertake is steeped in our commitment to efficiency and safety.
And don't worry about the dent these services might leave in your wallet. We've got your back, and not just with our top-tier electrical service: we step up with financing options and partner with rebate programs for your convenience. Need more? Try the Gervais Preferred Club Membership for priority service, extended warranties, and discounts that'll make you beam.
So, next time you need a domestic electrician, remember Gervais Mechanical. We're your allies in Shrewsbury!
Electrical Safety? Emergency Electricians? Call Now!
Whether it's for a home or business, maintaining the harmony and health of electrical systems is paramount. Both residential and commercial setups need the watchful eye of a seasoned electrician to ensure everything is running smoothly and safely.
From electrical repairs to new installations, every task we embark on has your well-being at its heart. Our qualified Shrewsbury electricians also provide electrical safety inspections to prevent any future electricity problems.
On the other hand, if anything goes south, Gervais's emergency electrician service is at the ready 24/7. We pride ourselves on addressing and resolving urgent issues in the blink of an eye, with minimal disruption to your routine. Our round the clock live answering service ensures you can reach us anytime.
So next time you're in a bind or just want to ensure you're on top of your safety measures, call Gervais Mechanical. We're here, ready to light up your home or business safely and efficiently!
Gervais Mechanical provides service in these Massachusetts communities: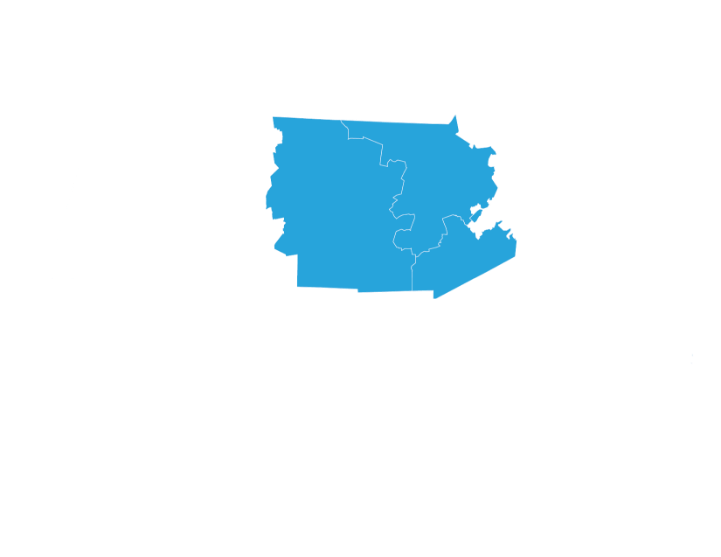 Electricity is not just about lighting our homes. It powers almost everything we do, from cooking meals to providing comfort…
With the cost of electricity rising, every saved penny counts. While shutting off lights and trying to run appliances less…
High-efficiency energy equipment is a term given to describe equipment that is using less energy to perform the same function.…