Commonly Asked Questions About HVAC Services in Newton, MA
Your heating and cooling unit, whether a residential or commercial unit, should be serviced at least once a year. A service typically consists of an inspection, cleaning, servicing, and replacing components or parts if necessary. A heating and cooling service technician will also check to see if your HVAC system needs any repairs.
In Newton, it's recommended that you have your heating system serviced in the fall and the air conditioning system in the spring.
There are many reasons that your heating system might not be working as reliably as it should.
A few things you can check first to try to troubleshoot the issue - check your vents and air ducts and ensure they are not blocked and are free of debris, check the insulation in the attic and basement, and finally, make sure that your thermostat is working - sometimes a simple battery replacement is all that you need!
If you've gone through the checklist and are still having issues with inconsistent temperatures, call us today! We'll send over one of our certified HVAC repair contractors in Newton to find a solution for you quickly and efficiently.
If you think you need an HVAC repair, one of our Newton area contractors will be happy to walk you through exactly what you can expect. 
After telling us your needs, we'll schedule an appointment to diagnose your issue and find the best solution. You'll want to make sure that any pets are away from the unit that needs repair and that the space around your HVAC system is clean so that our contractor can properly and safely service your unit.
After your repair is complete, you can trust our Newton-area HVAC service techs to leave your home clean and your HVAC system running as well as ever.
There are many problems and issues that can arise with an HVAC system. It is important to make sure to maintain your unit to avoid any issues that can create larger and more expensive issues down the line. Here are some common issues that indicate your HVAC system needs a repair:
Dirty filters: Clogged filters restrict airflow and strain the system. Regular cleaning or replacement is crucial.

Thermostat problems: Malfunctioning thermostats can cause inconsistent temperatures.

Refrigerant leaks: Leaks reduce cooling capacity and efficiency.

Ignition or pilot light issues: These types of issues require immediate attention, as a malfunctioning pilot light is a safety risk and may be a sign of carbon monoxide release.

Blocked or leaking ducts: Damaged or obstructed ducts affect temperature distribution and efficiency.

Mechanical wear: Belts, bearings, and motors often wear down over time and may require replacement.

Drainage issues: Check for leaks or cracks around your HVAC unit as poor drainage or leaks can reduce a system's efficiency.
If you notice one of these issues or have any other concerns, call Gervais for HVAC repair in Newton!
Complete HVAC Services in Newton Massachusetts
Commercial HVAC Services in Newton
24 hour emergency services, 7 days a week
18 years in business, 100+ years of experience
Professional, trained staff for all your needs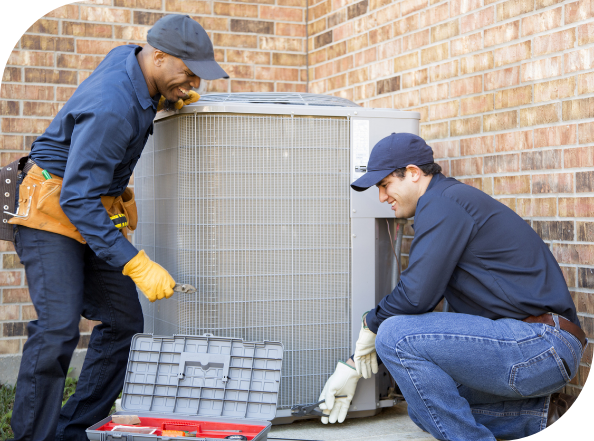 When Your HVAC System Needs Repair, Gervais is There!
Having your heat go off during a brutal winter storm or your AC stop working during a summer heat wave can cause major disruptions for you and your family. And not heeding to the issue and getting your HVAC serviced immediately can lead to further issues down the line, which can turn out to be more expensive and a bigger headache. 
In Newton, Gervais is your leading company for all HVAC service needs including replacements, repairs, installations, and general maintenance. Serving the Newton area for over 18 years as a family-operated business, our techs can adapt to any situation, offer 24/7 emergency service, and will give your home the same care as they would their own. Make sure you stay warm this winter and cool this summer with Gervais!
What You Can Expect from the Technicians at Gervais
In Newton, it is important when getting HVAC service that you fully evaluate the contractors before you hire them to ensure they are properly licensed and certified to service HVAC systems. Make sure the company has the proper, local certifications for your town and has some solid years of experience under its belt. 
At Gervais, our contractors are certified, vetted, and experienced to handle all situations, homes, and businesses. We always will give you a proper evaluation and assessment before beginning work to make sure you are getting the proper service. With over 18 years of business as a highly recommended HVAC company in Newton, and a focus on customer service, our leading HVAC experts and technicians are the best local choice to service all of your heating and cooling needs.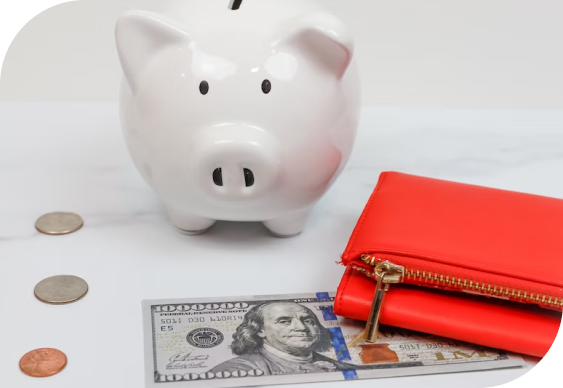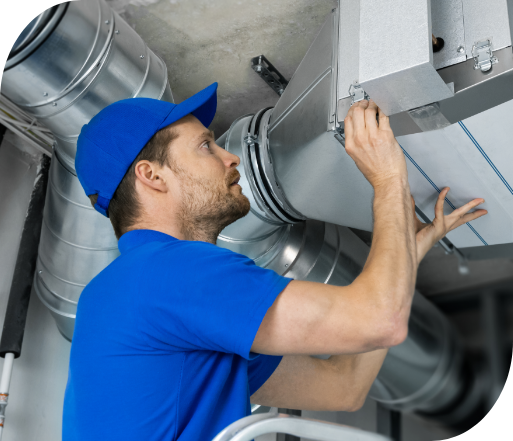 Commercial HVAC Service in Newton, Massachusetts
In addition to residential heating and cooling systems, our experienced professionals have the expertise required to repair complex commercial HVAC systems in Newton, MA. They can quickly diagnose and resolve issues, allowing your business to resume normal operations as soon as possible.
When we repair your commercial heating or cooling system, we'll ensure your system is running at its best, maintaining top-notch energy efficiency, saving you money on operating costs, and extending the life of your unit. We also back our work with a 100% customer satisfaction guarantee, providing you with the peace of mind you deserve as a fellow business owner in the Newton area.
Gervais offers a wide range of HVAC services in Newton for all of your commercial needs, including repair service for commercial gas boilers, oil boilers, heat pumps, electric heat, and rooftop units. So if you need commercial HVAC repair services in Newton, call us today!
Tips to Maintain Your Heating And Cooling Systems
At Gervais, we want you to have a well-functioning, energy-efficient, reliable HVAC system. In Newton, we're here 24/7 when you need your HVAC system repaired, and the rest of the time, we suggest these preventive tasks to keep your system running at its best:
Clean AC Condensers and Heat Pumps: Outdoor units are known to get dirty pretty easily, making the system work harder than it needs to, resulting in reduced efficiency. Cleaning your condenser or heat pump will reduce any potential damage to the parts in the system. You can easily clean it by using a garden hose to remove dirt and debris.

Check your filters: Make sure your filters are not dirty and change them frequently.

Schedule annual maintenance service: When you schedule a maintenance visit, our technicians will make sure the fan is working, check air filters, drain lines, and coils, and check the performance of various internal components to make sure they are functioning properly.
With our Gervais Preferred Club Membership, we make it easy to keep your HVAC system running in tip-top shape, with regularly scheduled maintenance and exclusive discounts on repairs and service.
Gervais Mechanical Is There To Help Guide You Through Your HVAC Needs
Gervais is a no-BS, straight-to-the-point type of company, and it's not just because we have Boston Pride. It's because we care about each other and we care about making sure our customers get the best service for their homes or businesses. Whether it be a replacement, inspection, or HVAC repair, in Newton, we want to ensure that you're comfortable year-round.
When you need HVAC service in Newton, call us to speak to one of our certified technicians. They will first ask you a series of questions to get a general understanding of the issue and give you some suggestions on immediate action you may want to take. We will then set a time for one of our team members to come to your home or business to do a full analytical assessment and see what exact service you need to be performed. We have service staff on hand 24/7 for emergency cooling or heating repairs, and our trucks are always fully stocked with common parts needed to fix heating and cooling systems. 
Our certified HVAC contractors are capable of handling any issue with your HVAC system and have years of experience repairing all units regardless of brand, size, or age, including high-rise commercial units. We're here to help, so if you need HVAC repair in the Newton area, call the experts at Gervais!
Gervais Mechanical provides service in these Massachusetts communities: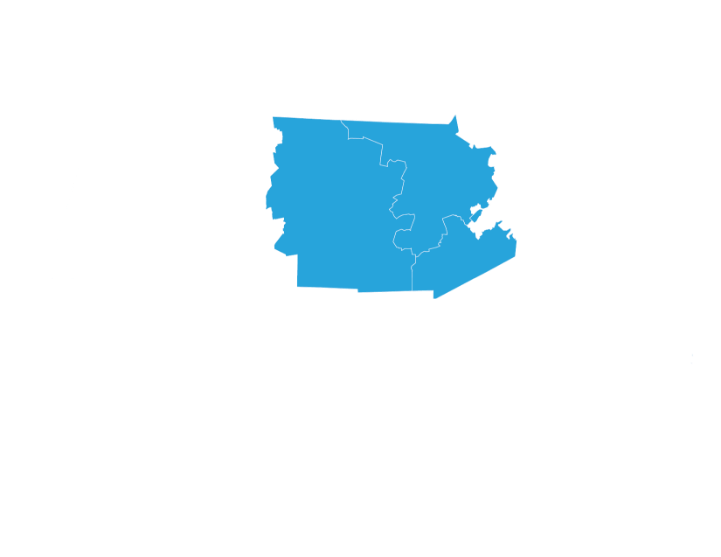 When air filters are designed, they're assigned a MERV rating. MERV stands for Maximum Efficiency Reporting Value. It's a valuable…