About AC Repair in Newton
In Newton, it's essential to recognize potential issues with your AC unit early. Indications that you might need air conditioning repair include:
Reduced cool air or weak airflow.
Odd noises from the unit.
Stale or unusual odors from vents.
Unexpectedly high energy bills.
Regular short-cycling.
Water pooling near the unit.
Fluctuations in set temperature.
Spotting these signs? It might be time for ac repair or even ac repairs if multiple issues arise. Ensure you consult with an established air conditioning repair service like Gervais for efficient resolution.
The duration for ac repair in Newton, MA, largely hinges on the problem's specifics. Simple air conditioning repair tasks like filter changes or unclogging drain lines may conclude in a couple of hours.
In contrast, intricate repairs, say, addressing a dysfunctional motor, could span longer. Gervais always aims for swift yet thorough air conditioning repair services, prioritizing your comfort, especially during Massachusetts' sultry months.
AC maintenance and regular checks are the first steps. In Newton:
Replace or clean air filters regularly.
Confirm your thermostat's proper operation.
Keep the outdoor unit clutter-free.
Annually, book an AC tune up or AC maintenance service with a professional.
By being proactive with such measures and availing services from companies like Gervais, you'll ensure your air conditioner's longevity and efficiency, reducing the need for recurrent ac repairs.
Annually is the general recommendation for central air conditioning repair or maintenance. Regular AC maintenance ensures your system runs optimally, preventing costly future AC repairs.
A professional AC company in Newton will inspect, clean, and ensure everything from the condenser coil to the evaporator coil is in prime condition during such checks. Scheduling with a reliable AC company guarantees the extension of your unit's lifespan and optimal functioning.
To elevate your AC unit's efficiency in Newton, Gervais suggests several measures. Regularly checking ductwork and air filters for blockages, scheduling an AC tune up, and employing energy-efficient enhancements like programmable thermostats can make a difference.
We offer a myriad of air conditioner services aimed at energy conservation and cost reduction. Gervais ensures your system functions at peak efficiency, translating to more comfort and savings.
Call the Experts: Gervais Mechanical in Newton for Air Conditioning Services
All Commercial Services in Newton
24 hour emergency services, 7 days a week
18 years in business, 100+ years of experience
Professional, trained staff for all your needs
24-Hour Emergency AC Repair in Newton
Facing AC issues in the middle of a Newton night? Gervais is your go-to for 24-hour air conditioning repair. Whether it's unexpected ac repairs or a full air conditioning repair, we're available around the clock to restore comfort. Our technicians are swift in diagnosing problems - from refrigerant leaks to malfunctioning compressors.
In need of a central AC repair or a ductless AC repair? We've got it all covered. With our vast experience, Gervais stands as one of the top AC companies in Newton. Be it residential or AC repair commercial, rely on our emergency air conditioning repair service to cool you down. Need routine AC maintenance or an AC tune-up? We're just a call away, anytime.
Commercial Air Conditioning Repair in Newton
In Newton, commercial air conditioning repair demands quick, reliable solutions. Gervais is renowned for top-tier commercial AC repair services. Our ac repair expertise ensures businesses don't face prolonged downtime. Recognized as one of the standout AC companies in the area, we specialize in both central AC repair and ductless AC repair.
Our technicians are proficient in handling commercial air conditioning repair challenges, ensuring systems withstand extensive use. Whether it's routine AC maintenance, AC tune-up, or immediate AC repair commercial needs, Gervais is the trusted choice in Newton. We prioritize swift, 24-hour air conditioning repair, offering peace of mind for your commercial spaces.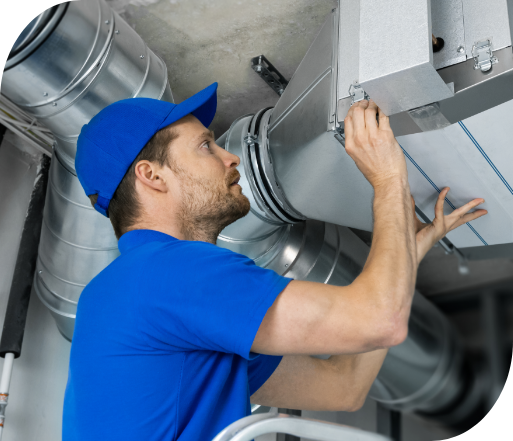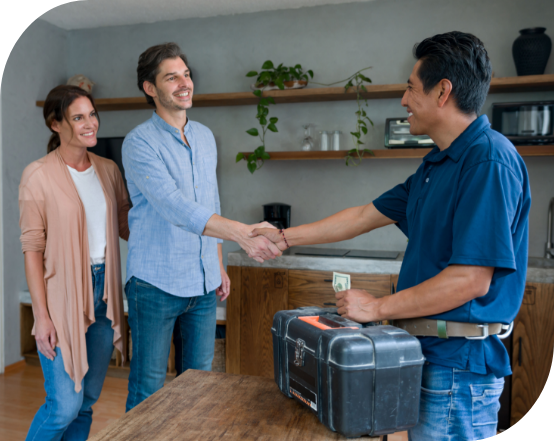 Ductless AC Repair in Newton
Specializing in ductless AC repair, Gervais Plumbing, Heating & Air Conditioning is the premier choice for air conditioning repair in Newton. Our expertise shines brightest when handling ductless AC repair services, ensuring energy-efficient cooling for Newton residents. As energy costs rise, the popularity of ductless air conditioning systems grows due to their cost-efficiency and ease of installation; making mastering ductless air conditioning repair essential for any AC provider.
If you're encountering cooling challenges or your ductless AC unit stops working, trust in Gervais for swift ac repairs. With our unparalleled ac repair services, we not only diagnose but rectify issues, standing by our commitment with a 5-year labor warranty. Whether it's a routine AC tune-up or emergency ductless air conditioning repair, Gervais ensures uninterrupted cooling comfort.
Air Conditioning Repair in Newton: The Gervais Difference
In the sphere of air conditioning repair, Gervais stands distinct among other AC companies in Newton. Not just another HVAC service provider, we embody professionalism and reliability. Recognized for superior air conditioning repair services, we've solidified our position by ensuring no compromise on service quality. Central air conditioning repair or central AC repair, we excel in all facets. Our certified technicians, equipped with rigorous training and industry experience, only use premier equipment ensuring lasting ac repairs.
We champion transparency, evidenced by our clear pricing, devoid of hidden fees. For those unexpected emergencies, our 24 hour air conditioning repair in Newton is just a call away. Opting for Gervais ensures meticulous air conditioner service, coupled with an unwavering dedication to precision and excellence on the first attempt. Experience the difference; choose Gervais for all AC repair services and maintenance.
AC Maintenance in Newton, MA: Save on Cooling Costs with Gervais!
Preserving the vitality of your air conditioning system is paramount, and AC maintenance is the key. At Gervais, we specialize in both preventative AC maintenance and urgent air conditioning repair needs. Regular maintenance in Newton is not just about preventing breakdowns—it's about optimizing your unit's performance, thereby reducing energy consumption and saving on bills.
Be it a meticulous 24-hour air conditioning repair, a comprehensive commercial air conditioning repair, or a precision-focused ductless AC repair, Gervais stands as your reliable partner. Our AC tune-up services, coupled with our proficiency in air conditioning repair services, ensure that no issue remains unresolved. With the Gervais Family Membership, avail yourself of premium AC maintenance packages, combining regular check-ups with essential tune-ups.
Remember, consistency in care leads to longevity in service. Schedule your AC maintenance or any other repair service today, ensuring seamless cooling and peace of mind. Don't hesitate—ensure your comfort and reach out to Gervais, Newton's trusted AC company, today!
Gervais Mechanical provides service in these Massachusetts communities: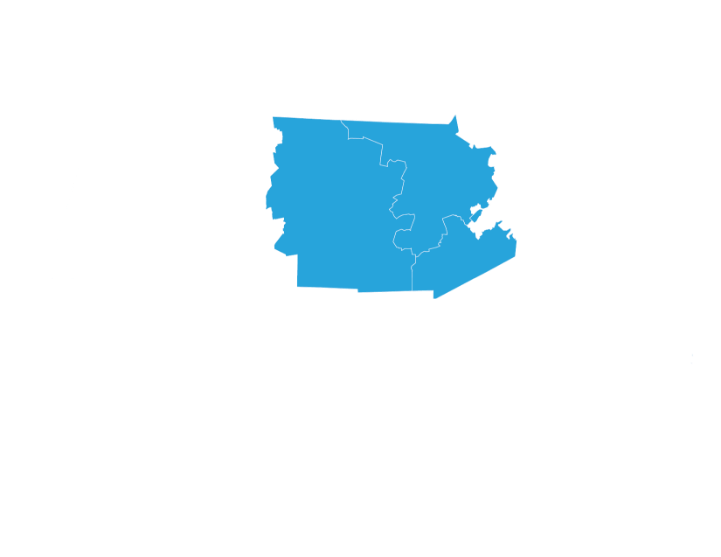 When air filters are designed, they're assigned a MERV rating. MERV stands for Maximum Efficiency Reporting Value. It's a valuable…
Introduction Your furnace plays a huge role in your home, and it is important to ensure it is always in…
The winter season is often accompanied by dry air, which may cause skin irritation, sore throats, and damage to wooden…