Plumber Services in Natick - FAQ
All our plumbing contractors at Gervais Mechanical are fully licensed and insured. We believe in maintaining the highest standards of professionalism among local plumbing companies, and that includes ensuring all our team members are equipped with the necessary certifications.
At Gervais, our plumbers are well-versed in a wide range of solutions, covering both residential and commercial projects. From home bathroom remodeling to commercial drain cleaning services, in Natick, MA, we always strive to meet the diverse needs of our clients
We know well that plumbing disasters can strike at any time, and we're prepared to handle them. Our plumbing contractors are available 24/7, providing prompt and efficient emergency plumbing solutions.
When it comes to plumbing emergencies in Natick, we prioritize rapid response. For most urgent issues, you can count on same-day service, helping you to prevent further complications and minimize disruption to your life.
Yes, indeed. At Gervais Mechanical, we stand behind the quality of our work. We offer the longest warranties in the area among plumbing companies—a standard 5-year warranty on labor and an impressive 10-year warranty on parts. Your satisfaction and peace of mind are our utmost priorities.
We take pride in being an environmentally-friendly plumbing company. Our approach includes the use of sustainable materials and the promotion of efficient plumbing systems, aiming to reduce waste and conserve water. Gervais' plumbers are committed to doing their part for the environment.
Customer satisfaction is paramount to us. Our plumbing contractors in Natick, MA, are dedicated to delivering quality workmanship and personalized service. We offer transparent pricing, ensuring there are no surprises along the way. Additionally, we employ advanced technology and techniques to ensure superior results and exceed our customers' expectations.
Call the Experts: Other Plumbing Services We Offer
All Residential Services in Natick
All Commercial Services in Natick
24 hour emergency services, 7 days a week
18 years in business, 100+ years of experience
Professional, trained staff for all your needs
Meet Natick's Most Reliable Plumbing Company!
Are you in search of a reliable plumber in Natick, MA? With over 100 years of combined experience, at Gervais Mechanical we are committed to delivering exceptional and reliable plumbing services. Count on us for honest, transparent, and straightforward communication every time.
Our well-trained and knowledgeable plumbing contractors are here to offer expert advice, taking the time to explain every job. Our mission? To be the company that provides exceptional workmanship and complete customer satisfaction for all plumbing services in the Natick area.
Expert Residential Plumbers for Your Natick Home
Gervais Mechanical, the trusted plumbing company in Natick, is dedicated to meeting all your residential plumbing needs. You can rely on us for fixture installations, leak repairs, plumbing upgrades, and bathroom remodeling.
With our team of licensed plumbing contractors, we expertly handle toilets, faucets, showers, sinks, and more. We also provide backflow prevention systems and offer our expertise in drain cleaning services, sewer line repairs, and pipe relining.
From catch basin clean-up to sump pump services, our knowledgeable plumbers are here to swiftly assist you with any home improvement and troubleshooting requirements.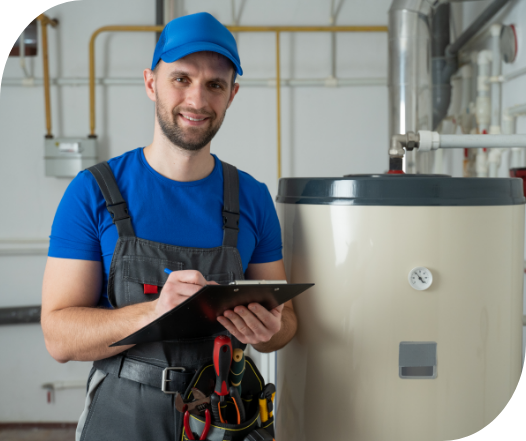 Our Professional Commercial Plumbing Solutions
Gervais Mechanical's plumbers are experts in comprehensive commercial plumbing services in Natick, including:
Backflow Prevention: Our plumbing contractors evaluate water usage, install suitable backflow prevention assemblies, and conduct annual testing for regulatory compliance and water supply protection.
Commercial Drain Cleaning Services: Utilizing advanced equipment, we deliver efficient drain cleaning services to maintain clear and functional drains, ensuring seamless operations.
Grease Trap Services: Restaurant owners trust us for regular grease trap cleaning to prevent clogs and comply with health regulations.
You can rely on us to maintain your business's plumbing in optimal condition and proactively address potential issues.
Responsive Emergency Plumbers, Always Available
When emergencies strike, Gervais springs into action. Whether it's a menacing burst pipe, a stubborn sewer backup, a sneaky hidden water leak, or a worrisome gas line issue, all you need to do is make a call. We're here with around-the-clock emergency services, available seven days a week.
Our team of skilled plumbers in Natick is dedicated to swiftly restoring your home's plumbing systems with promptness and efficiency. And with our 24/7 live answering service, we guarantee you'll never be left hanging when you need us the most.
What Sets Gervais Apart from Other Plumbing Companies in Natick?
What sets us apart from other plumbing contractors in Natick, MA? Well, it all starts with our exceptional customer service. We believe in treating each customer with personalized care, catering to their unique case. Our licensed plumbers not only bring experience but also a steadfast commitment to quality workmanship and reliable solutions.
To achieve excellence, we leverage advanced tools and technology for precise diagnostics, ensuring superior outcomes. But what truly distinguishes us is our commitment to transparency and value. We take pride in our upfront, honest pricing—no hidden fees or surprises here. You'll know exactly what you're getting.
Plus, for your peace of mind, we provide the longest warranties in the area—a generous 5-year warranty on labor and an outstanding 10-year warranty on parts.
So, if you're in need of an expert plumber in Natick, MA, don't hesitate to reach out to Gervais. Experience the top-tier plumbing company that prioritizes you - Give us a call today!
Gervais Mechanical provides service in these Massachusetts communities: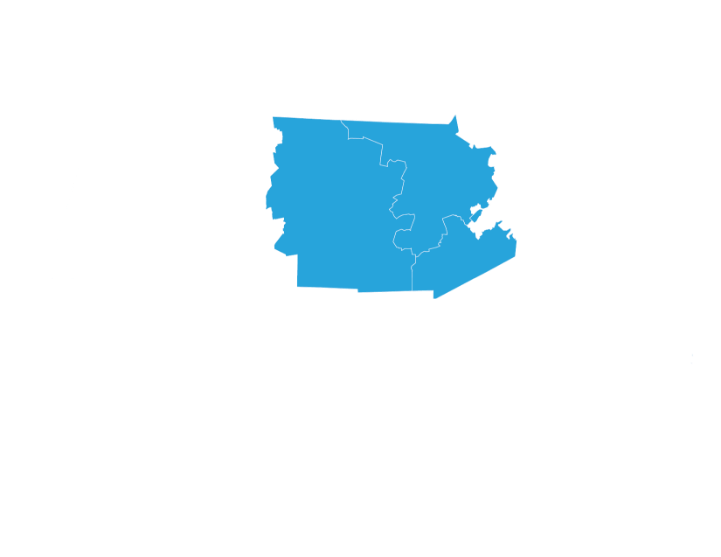 Can you cut energy costs with on-demand water heaters? Before we get to the details on on-demand water heaters,…
Homeowners generally don't clean their drains until there is a problem such as a clog or blocked pipe. Pipes and…
There are several ways to know if your home's water heater may need to be replaced soon.   Most often you…