Plumbing Services: Frequently Asked Questions
Throughout Eastern and Central Massachusetts, we offer a host of commercial and residential plumbing services, including:
Plumbing Fixture Installation
Pipe Replacement
Trenchless Pipe Relining
Backflow Prevention
Garbage Disposal Repair & Replacement
Mainline Reline
Sewer Line Services
Sump Pump
Sink and Faucet Repair, Installation & Replacement
Toilet Installation & Replacement
Sewer Repair
Water Leak Detection & Repair
Water Line Installation
Water Treatment Services
And more! For any of your plumbing needs, call the team at Gervais!
At Gervais Mechanical, our professional plumbers are experts in both residential and commercial plumbing services.
We cater to a wide array of plumbing needs for both homeowners and business owners. So, whether it's an emergency situation or a routine check-up, trust Gervais Mechanical for all of your plumbing needs!
We understand that plumbing problems can strike anytime, disrupting your peace and comfort. That's why we're the emergency plumber to call in Marlborough, with professionals ready 24/7 to assist you.
To keep your plumbing system in top condition, we recommend scheduling plumbing maintenance at least once a year. Regular maintenance can prevent potential issues, prolonging the lifespan of your plumbing system.
Our maintenance services include comprehensive check-ups that detect early signs of wear and tear. This proactive approach can save you from inconvenient and costly emergency plumbing situations in the future.
To prevent common plumbing issues, certain practices can be useful. Regularly inspect your plumbing systems for leaks or changes in pressure - these could indicate larger issues. In addition, be mindful of what goes down your drains - excessive grease or non-degradable items can cause blockages.
In a commercial plumbing setting, ensure your plumbing system is well-maintained and has the components needed to withstand heavier usage. Finally, by scheduling regular check-ups with a local plumbing company in the Marlborough area, you'll be able to identify potential problems before they escalate.
Call the Experts: Gervais Mechanical in Marlborough for Plumbing Services
All Residential Services in Marlborough
All Commercial Services in Marlborough
24 hour emergency services, 7 days a week
18 years in business, 100+ years of experience
Professional, trained staff for all your needs
Comprehensive Plumbing Solutions for Businesses and Homeowners in Marlborough, MA
Whether it's at your home or your business, when you encounter plumbing problems, you can count on Gervais to assist you. We provide a wide range of services, from installing new plumbing systems to promptly and efficiently maintaining and repairing existing ones.
Whether you need a simple sink fixture replacement or a comprehensive renovation of your commercial plumbing system, we have the experience to deliver outstanding results. No job is ever too big or too small, you can always count on one of our professional plumbing contractors for all your plumbing needs.
At Gervais Mechanical, we are the dependable plumbers in Marlborough, dedicated to ensuring that your plumbing system always functions at its best.
Professional Plumbing Installation
At Gervais Mechanical, we offer comprehensive commercial and residential plumbing installation services throughout the Marlborough area. When it comes to your home or business, it's not just about having water flowing; it's about making sure your plumbing systems last long and work their best.
We offer a wide range of plumbing system installations, bathrooms, kitchens, hot water heaters, pipes, or sewer systems - we do it all! So, whether you need a new tank or tankless water heater, or you want expertly installed pipes, fixtures, and appliances, we've got you covered. Our team is experienced in all aspects of plumbing.
We make sure to follow local building codes and regulations to ensure safety and efficiency, and after the job is done, all of our work is protected by our extensive warranties. With a 5-year standard labor warranty and a 10-year warranty on parts, you can rest easy knowing that your system is covered for many years to come!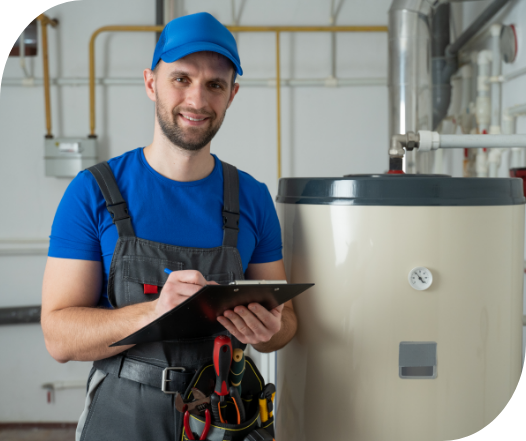 Reliable Plumbing Repair Services
In Marlborough, MA, for any emergency plumbing repair, Gervais Mechanical is on-call 24/7. Common emergency plumbing issues include:
Burst pipes
Sewer backups
Gas leaks
Overflowing toilets
Water heater failure
Blocked drains
Leaking water supply lines
Complete loss of water supply
Sump pump failure
If you're experiencing one of these problems, call now! Even if it's something less drastic, don't put off a plumbing repair - between risks of water damage or potential underlying issues, a prompt repair will often save you money in the long run.
Commercial Plumbing Solutions
Whether it's an office building, restaurant, retail store, or any other business space, our experienced team of commercial plumbers in Marlborough is ready to tackle any challenge that may arise.
Commercial plumbing systems have specific components designed to meet the demands of large-scale operations. These may include larger water heaters or boilers to provide ample hot water, specialized fixtures such as commercial-grade sinks and toilets, and complex piping networks to accommodate high water volume and pressure.
Additionally, commercial buildings often require backflow prevention devices to ensure the safety and purity of the water supply. At Gervais Mechanical, we have years of experience handling the installation, maintenance, and repair of these specific components, ensuring that your commercial plumbing system operates efficiently and meets all necessary codes and regulations.
With our expertise and commitment to exceptional service, you can trust Gervais Mechanical to keep your commercial establishment's plumbing running smoothly and efficiently.
Why Gervais is the Company to Trust for Plumbing Services in Marlborough, MA
At Gervais in Marlborough, MA, our plumbers take pride in providing top-notch services that always prioritize customer satisfaction. We believe in building partnerships with our clients, understanding their unique needs, and offering personalized solutions tailored to them.
When it comes to service, we are committed to promptness and swift response times, even in emergency situations. We uphold the highest standards of workmanship, using quality materials and following industry best practices. Attention to detail is a priority for us, ensuring that every aspect of our work is done meticulously.
We also believe in transparency when it comes to pricing, providing fair estimates without hidden costs. If you need a water heater installation, there should be no surprises on the bill, when you need drain cleaning, you should feel confident that you're getting a fair price, if you need a sump pump replaced, it shouldn't feel like a burden. With flexible financing options and seasonal discounts available, you can count on all this and more with Gervais.
Gervais Mechanical provides service in these Massachusetts communities: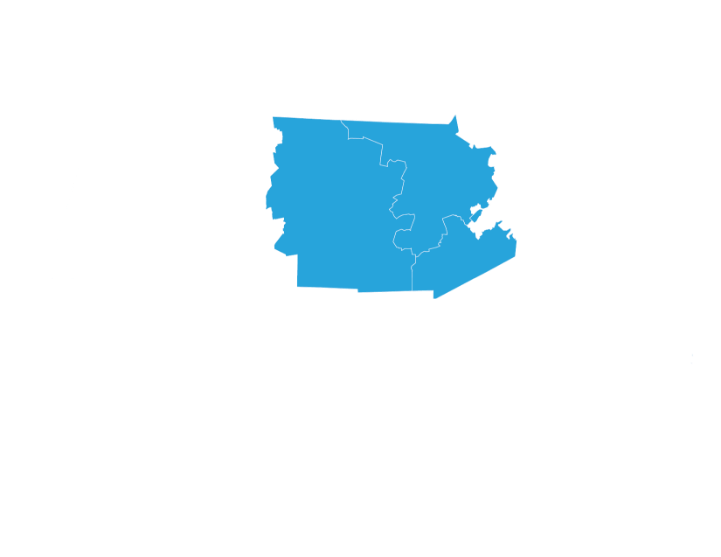 Can you cut energy costs with on-demand water heaters? Before we get to the details on on-demand water heaters,…
Homeowners generally don't clean their drains until there is a problem such as a clog or blocked pipe. Pipes and…
There are several ways to know if your home's water heater may need to be replaced soon.   Most often you…