Our HVAC services: What you need to know
The cost of a new HVAC system varies widely based on numerous factors, from system type to the specific needs of your property. Typically, a Marlborough HVAC installation might range between $3,000 to $10,000.
Considerations include system size, brand, and residential or commercial applications. It's also essential to factor in HVAC maintenance, tune-ups, and potential repair services for long-term costs. Gervais Mechanical's HVAC contractors ensure quality workmanship, backed by the best warranties in the area.
Tax credits can bring significant savings. For those seeking energy efficiency, the energyCENTS tool is an invaluable guide, showcasing a plethora of savings opportunities in Massachusetts, including some directed at energy-efficient HVAC replacement.
Particularly noteworthy is the availability of rebates for air source heat pumps and mini-split systems, enhancing the affordability of electric heating and cooling equipment. If you're contemplating an HVAC replacement or installation in Marlborough , tapping into these incentives can make your project both eco-friendly and pocket-friendly, even more so if you have the support of a professional HVAC company like Gervais.
HVAC companies agree that the typical lifespan of a system hovers around 15 to 20 years. However, it's not just about counting years. Factors like regular HVAC maintenance, the quality of the initial HVAC installation, and the system's usage patterns influence its longevity.
Marlborough residents have seen the impact that services from professional HVAC contractors like Gervais Mechanical can have on extending the lifespan of systems through proactive HVAC tune-ups and expert care. Keeping things cool and efficient is the way to go!
Simply put, a split HVAC system divides its components between indoor and outdoor units. Inside your Marlborough home, you get the stylish part, while outside is where the real muscle resides - the compressor and condenser.
And the hype? Well, they usually mean accurate temperature control and energy savings! And if you're intrigued by the idea of going ductless, check out our HVAC company's blog for the advantages of ductless mini splits.
Most home warranties do cover residential HVAC services, giving homeowners peace of mind. However, coverage intricacies can vary.
Homeowners insurance, on the other hand, typically jumps in when HVAC repair is needed due to unforeseen events. It's vital for Marlborough residents to scrutinize policies for specifics. Schedule residential HVAC maintenance regularly and yearly HVAC tune-up to stay ahead of issues.
Call the Experts: Gervais Mechanical in Marlborough, MA for Residential & Commercial HVAC Services
All Residential Services in Marlborough, MA
All Commercial Services in Marlborough, MA
24 hour emergency services, 7 days a week
18 years in business, 100+ years of experience
Professional, trained staff for all your needs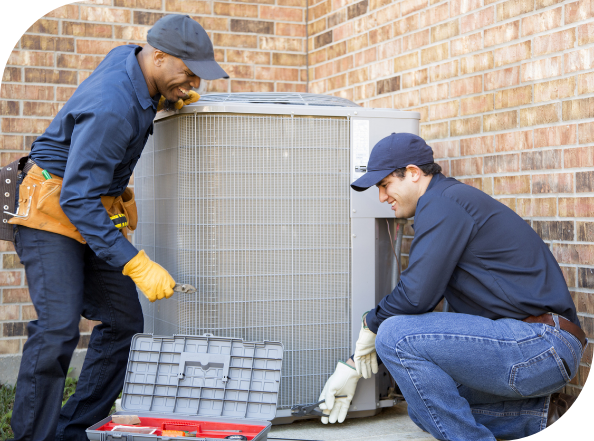 We stand ready for emergency HVAC repair
When freezing winds hit or a scorching day becomes an oven, you're dealing with a residential or commercial HVAC repair emergency. Quick fixes are a must. That's why Gervais, your reliable HVAC company, is on the spot to handle these crises in Marlborough.
What qualifies as an emergency HVAC repair? It could range from sudden system failures to risky malfunctions affecting indoor air quality. At Gervais, we're transparent about our process and any additional charges – no surprises, no hidden fees.
Choosing Gervais means opting for speed, effectiveness, and a residential and commercial HVAC company that prioritizes your comfort above everything else. When urgency strikes, don't compromise – let us be your reliable solution.
Tailored commercial HVAC services
Businesses in Marlborough are familiar with the challenges of maintaining a comfortable, efficient workspace. That's where Gervais Mechanical comes in – your reliable commercial HVAC contractors. We know well the intricacies of commercial systems and the importance of smooth operations.
Whether you're managing a bustling office or a quiet boutique, the importance of an optimal indoor climate cannot be underestimated. Why choose Gervais? Because we're a commercial HVAC company that offers tailored solutions centered on your business requirements. From HVAC tune-up to state-of-the-art replacement, we guarantee steady indoor air quality and energy efficiency.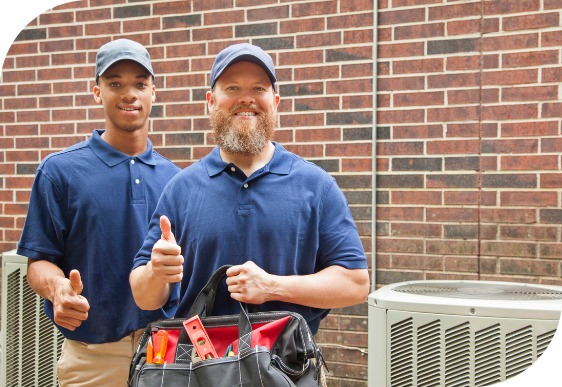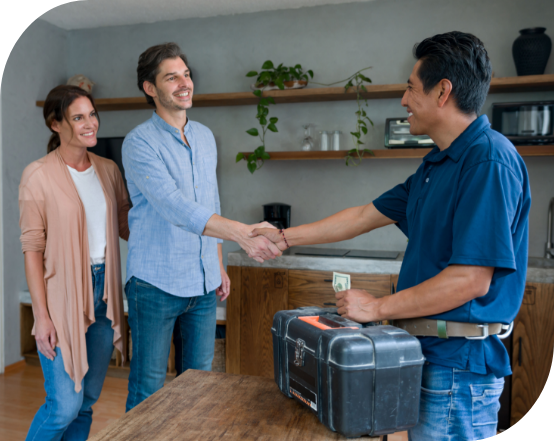 Swift and effective residential HVAC solutions
Marlborough homeowners know the urgency and significance of a smoothly operating HVAC unit. Gervais stands ready as your neighborhood's trusted HVAC contractors, finely attuned to the requirements of residential HVAC installation, repair and more. 
It doesn't matter if your emergency happens during the frosty Massachusetts winter or during the unpredictable summer, you deserve a swift, effective HVAC replacement or repair, and that's exactly what we provide.
We truly value homeowners, offering transparent pricing, educating you about the ins and outs of HVAC repair, replacement, or any other HVAC service, ensuring uninterrupted home comfort.
HVAC installation and replacement focused on your comfort
Choosing the right HVAC installation or opting for HVAC replacement is all about securing home comfort, efficiency, and long-term peace of mind. At Gervais Mechanical, our process stands apart. We begin with an in-depth consultation, then dive into diagnostics and ensure you're informed every step of the way. No hidden charges, no gimmicks.
With us, you're investing in Marlborough's finest craftsmanship from a top-tier HVAC company. Your choice to go with Gervais for HVAC replacement or installation is backed by over a decade of trust and outstanding warranties.
Clear HVAC maintenance and tune-up processes
Regular HVAC maintenance is the backbone of your home's comfort and efficiency. At Gervais, we're all about clear communication and keeping Marlborough homeowners well-informed about our HVAC contractors' procedure.
We dig deep during our HVAC tune-up process, meticulously ensuring each component runs at its peak. Routine maintenance isn't solely about avoiding breakdowns; it's about enhancing performance and extending the life of your system.
Looking for the best HVAC company to enhance your home's performance? Reach out to Gervais Mechanical now to book comprehensive commercial and residential HVAC services, from HVAC tune-up to maintenance and more, and experience the difference yourself. Your comfort is our promise.
Gervais Mechanical provides service in these Massachusetts communities: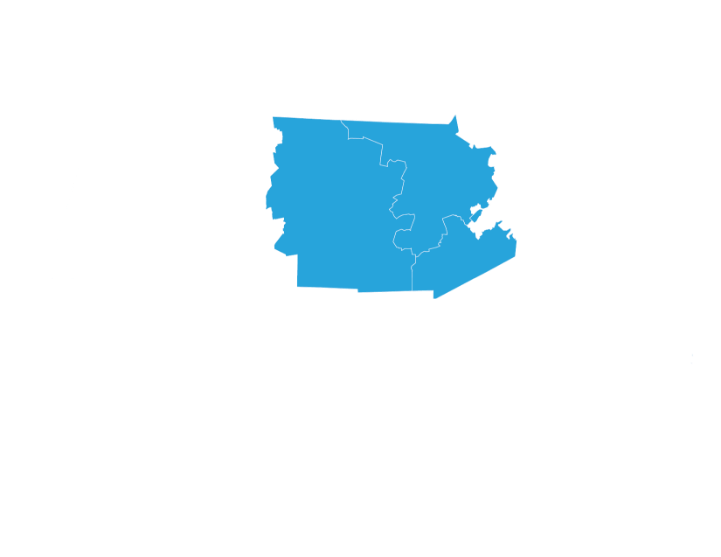 When air filters are designed, they're assigned a MERV rating. MERV stands for Maximum Efficiency Reporting Value. It's a valuable…