Our Heating Repair Service in Hudson: FAQs
In Hudson and throughout Massachusetts, our experts at Gervais are available 24/7 to inspect your heating system and repair any of your heating issues. 
Common repairs include:
Replacing a faulty thermostat

Clearing a clogged air filter

Fixing a malfunctioning pilot light

Replacing a broken fan belt

Fixing clogged burners

Replacing a faulty ignition control module

Repairing or replacing a broken blower motor

Fixing leaky ducts

Replacing a failed heat exchanger

Fixing a faulty valve or control.
If you notice strange noises, smell burning or rotten egg odors, notice leaks, or don't have heat, give us a call for heating repair services in Hudson!
If you're experiencing a situation where your heater is running but not producing any heat, don't worry, our techs are experts in central heating repair in Hudson. 
Here are some possible causes that may be the root of the problem:
Thermostat troubles: It's possible that your thermostat isn't working correctly or is set to the wrong temperature.

Clogged air filter: If your air filter is dirty, it can limit the flow of air and cause poor indoor air quality.

Dirty burners, ignition control, or pilot light problems: A pilot light that's not lit can prevent your burners from producing heat and dirty burners will have difficulty lighting.

Fan Belt or blower motor difficulties: The blower motor helps circulate air through the heating system.

Leaky ducts: Leaks in your ducts can cause heat to escape.
Whether you need a gas, oil, or electric heating system repair, in Hudson, our heating professionals will diagnose and fix your problem quickly and efficiently!
Trust our heater repair service experts - in Hudson, our cold MA winters cause your system to work hard! 
We recommend that you have your heating system serviced once a year, typically before the start of the heating season. Regular maintenance helps to ensure that your heating system operates efficiently and safely and extends its lifespan. 
Additionally, having your heating and cooling systems serviced by a professional can help detect and resolve any potential issues before they become major problems.
For better indoor air quality, increased energy efficiency, and a heating system that will run at its best all winter long, call the team at Gervais!
The lifespan of a heating system can be affected by different things like usage, maintenance, and the environment.
Here are the average lifespans of the most common heating systems:
Gas or oil furnaces: 15-20 years

Gas or oil boilers: 15-30 years

Heat pumps: 10-15 years

Electric baseboard heaters: 20-30 years
Also, it's important to be proactive if you have any issues. Though an annoying noise or small leak can seem minimal, it can cause other parts of your system to malfunction and before you know it, you've got a big problem on your hands. We're available 24/7 for emergency services, but we'd rather help you avoid a shutdown altogether!
More so than residential systems, it can be complex to perform a commercial heating repair. In Hudson, it's important for people who own or manage commercial buildings to understand the special needs and challenges of commercial heating systems.
Commercial heating systems are bigger and more complicated systems because they supply more heat for larger spaces and more people. They use more energy, and because of this, heating repairs can be more costly. This is why it's important to have an inspection 1-2 times a year for your commercial heating system and repair it if necessary. 
In Hudson, there are also specific codes and regulations that need to be followed for commercial heating and cooling systems. Our commercial HVAC techs are experts and will help you make sure you're up to code and that your system is running at its best!
Your Central Heating Repair Experts in Hudson, MA
Commercial Heating Services in Hudson, MA
24 hour emergency services, 7 days a week
18 years in business, 100+ years of experience
Professional, trained staff for all your needs
Heating Repair Service in Hudson - Expect the Best with Gervais!
When you schedule a service call with our heating repair service in Hudson, you can expect prompt, professional service from our experienced technicians. We're available 24/7 for emergency service or routine repairs.
We diagnose and repair all types of heating and cooling systems, provide free estimates, and explain the repair process. We also offer annual inspections to keep your heating system running efficiently and increase its longevity. 
Trust us for top-notch service, whether it's routine or an emergency!
Business Owners Call Gervais for Commercial Heater Repair in Hudson
We understand that when it comes to commercial heating systems, you need a repair done quickly and done right. Our team of experienced technicians offers comprehensive and reliable service for all types of commercial heating repairs in Hudson. We provide prompt and efficient service to minimize interruption of your business operations. 
For trusted commercial heating repairs in Hudson, call Gervais. We'll have your heating system up and running in no time!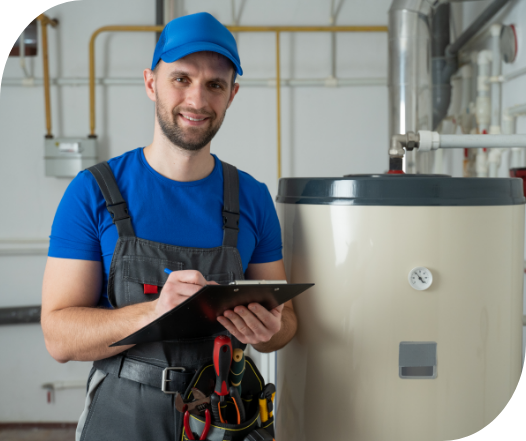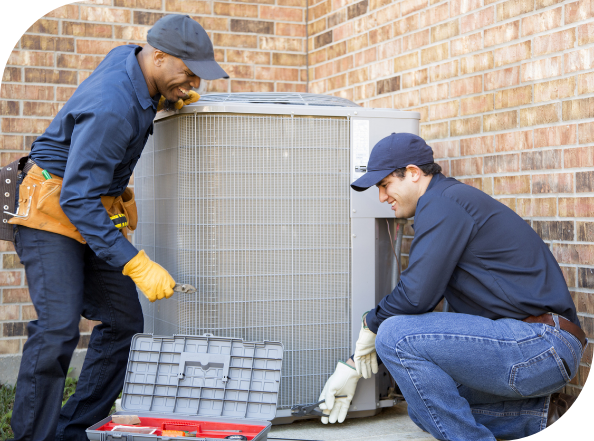 24/7 Gas, Oil, and Electric Heating Repairs
When it comes to electric heater repair, Hudson residents can rely on our team of experienced technicians to provide top-notch service. We also service gas and oil units throughout Hudson and all surrounding areas. We understand that a malfunctioning electric heater can be a major inconvenience, especially during the colder months. 
Our gas, oil, and electric heating repair services in Hudson include the diagnosis, repair, and annual service for all types of heaters, including mini-splits, boilers, furnaces, baseboard heaters, wall heaters, and more. Our technicians are knowledgeable and come prepared with all the necessary equipment to repair and service your heater quickly and effectively. We also provide free, detailed estimates to ensure you are aware of the cost of the repair.
Don't let a heating issue ruin your comfort and productivity. Our team is here to get your heater up and running quickly and efficiently with our electric heater repair in Hudson.
Free Estimates and the Best Warranties in Town!
It may seem easy to just do a Google search to get an idea of the cost of your heating repair, but in Hudson, it's best to call a company directly to get the most accurate amount. With free estimates by Gervais, you can find out exactly what it will cost to have your heating repair done right - a skilled technician will come out, check out your system, and give you a clear idea of what needs to be done. 
Your heating system is an essential part of your home and we know that a repair can be an investment. We're committed to offering fair pricing and great financing options for those who qualify. We also work with Mass Save and other rebate programs - if you need a heating repair in Hudson, you'll save with Gervais! 
Additionally, our great warranty plans will protect you from any unexpected costs and give you peace of mind. With a 5-year standard warranty on labor and a 10-year warranty on parts, you won't need to worry about a thing! 
However, a warranty isn't everything. If a heating repair company just can't get the job done right, you're still stuck. With hundreds of 5-star reviews, our reputation speaks for itself. Plumbing, heating, air conditioning, emergency services - we've got the experience and expertise at Gervais.
With free estimates, the best warranties, and quality service, when you call Gervais, you'll be cozy and warm all winter long!
Heater Repair Services in Hudson You Can Trust
For heating repair in Hudson, we pride ourselves on providing reliable, efficient, and professional services that homeowners and business owners can trust. From central heating to electric heaters, we have the expertise to repair all types of heating systems quickly and effectively. Our experienced technicians will provide you with a clear diagnosis and estimate for repairs, making sure you're fully informed before any work is done. With our Gervais Preferred Club membership, we make regular maintenance simple and keep your heating system running smoothly and efficiently. 
We understand that a heating emergency can disrupt your daily routine and cause stress, which is why we offer 24/7 emergency repair services to keep you comfortable all year round. Choosing the right company to service your commercial or residential heater is crucial. Contact us today for professional and trustworthy heater repair services in Hudson.
Gervais Mechanical provides service in these Massachusetts communities: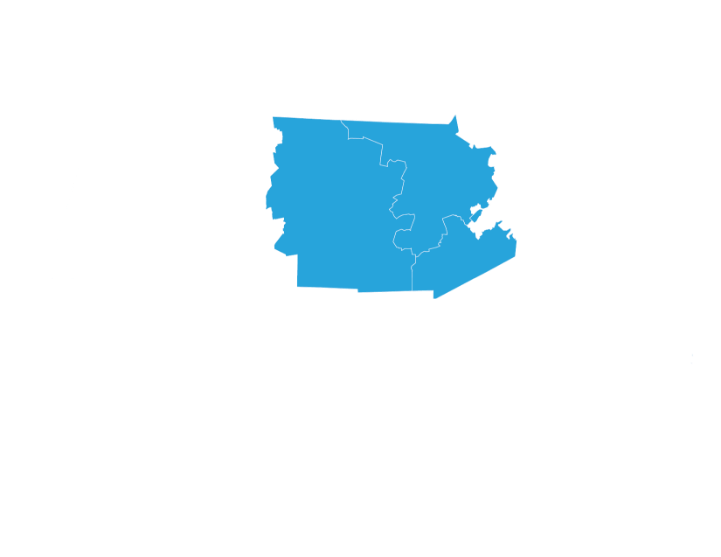 When air filters are designed, they're assigned a MERV rating. MERV stands for Maximum Efficiency Reporting Value. It's a valuable…
Introduction Your furnace plays a huge role in your home, and it is important to ensure it is always in…
The winter season is often accompanied by dry air, which may cause skin irritation, sore throats, and damage to wooden…