Our electrical services - FAQ
If you're experiencing constant power hiccups, circuits throwing a fit, or spotting sparks in your business, it might be time to give a commercial electrician a ring. Our licensed electricians are the go-to experts when it comes to tackling commercial electrical needs and ensuring safety and compliance.
During an electrical emergency, the best bet is to steer clear of any electrical gear or switches and get in touch with an emergency electrician ASAP. We're here for you 24/7, ready to jump into action when things get complicated, whether it's a power outage or an electrical hiccup. Your safety is our priority.
Of course! Our residential electricians and commercial electricians take great care to get to know your needs inside and out. We focus on customized solutions, especially when it comes to lighting installation. Whether it's a stylish chandelier or practical fixtures, we make sure they seamlessly blend with your home's electrical setup.
Yes, our licensed electricians are well-versed in Hudson's local building codes and electrical regulations. We stay up-to-date to ensure safety and compliance. Here, your safety is our top priority, and every electrical service we provide meets the highest standards.
Our skilled electricians in Hudson are experts in installing and integrating smart home devices, such as smart thermostats. We're here to provide innovative solutions that make your life at home even better.
Absolutely, here at Gervais Mechanical, we take great pride in the quality of our electrical work. We back it up with our unique warranties and our membership club with exclusive discounts and special fees.
Our pricing is straightforward, with no hidden costs. We believe in transparent communication, discussing all charges upfront and providing a detailed estimate. Plus, we offer flexible financing options that can fit any budget.
Yes, we are more than happy to help you save on your electric bill. Our electricians will carefully assess your electrical systems, and based on their evaluation, they'll suggest adjustments and upgrades that will make your energy usage more efficient. Don't hesitate to give us a call!
Call the Experts: Gervais Mechanical in Hudson for Electrical Services
All Electrical Services in Hudson
24 hour emergency services, 7 days a week
18 years in business, 100+ years of experience
Professional, trained staff for all your needs
Your trusted electrical services in Hudson
At Gervais Mechanical, we're your go-to folks for trustworthy electrical services. Our local experts know Hudson like the back of their hands, so you're guaranteed top-tier service that will leave you smiling.
We depend a lot on our electrical systems these days, so any hiccups can be a real pain. That's where our team of licensed electricians swoops in, combining top-quality electrical know-how with a welcoming, neighborly approach.
Whether you're a homeowner in need of a residential electrician or a business on the lookout for a commercial electrician, our pros bring a wealth of expertise to every job. If your wires start acting up at 2 AM, don't sweat it – our 24/7 emergency line is there to save the day.
Rest easy knowing our residential electricians and commercial electricians are dedicated to handling your electrical needs with a hefty dose of professionalism and a commitment to your satisfaction.
Commercial electricians at your service
Gervais is the first choice when it comes to commercial electrical systems, serving up solutions for office spaces, retail spots, and industrial setups. Our licensed commercial electricians in Hudson are pros at keeping things running smoothly, from maintenance to repairs and energy-efficient upgrades that'll even give your electric bill a breather.
Whether it's a shiny new lighting installation you need or you're in the midst of an electrical emergency, our commercial electricians have got your back. We tailor our solutions to fit your unique needs, offering efficiency upgrades, troubleshooting, regular check-ups, and maintenance.
We're your trusted electrical contractors, committed to keeping your commercial spaces vibrant and electrically sound. Reach out today and we'll be happy to assist you!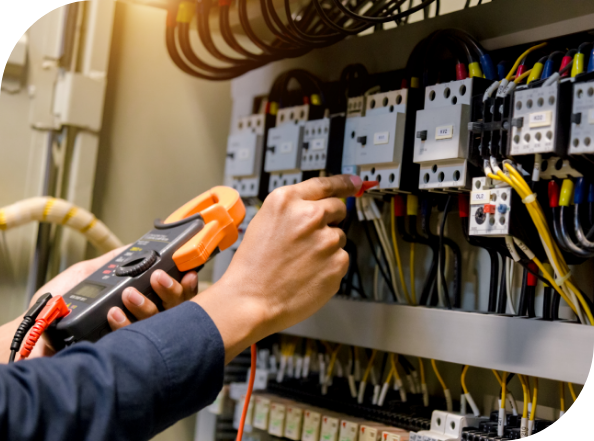 Need a reliable residential electrician?
Our Hudson residential electricians are here to lend a hand whenever you need it. We're all about customized solutions and being on-call 24/7 for any electrical emergency.
We take electrical codes seriously because your safety matters. Rest assured, we'll make sure your home's electrical systems are up to standard for your peace of mind.
When it comes to electrical services, everything's custom-fit to your unique needs. Whether you're eyeing a circuit breaker upgrade or planning a renovation, our licensed electricians ensure that every tweak and change meets the highest safety and efficiency standards. Our residential electrical services include:
Panel upgrades
Sub-panel upgrades
Generators
Lighting fixtures
EV charger stations
Home repair
We back our services with our unbeatable warranty and support our customers with financing options that suit any budget. If you need any help with your home's electrical setting, give us a ring. We're just a phone call away, ready to light up your day!
Emergency electricians you can rely on
When it comes to electrical hiccups, we're your trusted 24/7 emergency electricians. Whether you're dealing with power outages or mysterious electrical malfunctions, we've got your back. Your safety is our top priority – always.
Our electricians in Hudson are on standby all day, every day. That includes holidays, weekends, and even those off-hours. We're here whenever you need us, ready to jump into action.
Electrical problems can be real mood killers, but don't worry, we're all about quick fixes to get your lights back on while we work on long-term solutions. We're here to minimize downtime and prevent those pesky problems from popping up again.
Our licensed electrician team is highly skilled in both residential and commercial electrical services. We strive to have every of our Hudson customers 100% satisfied with our electrical contractors's work.
Trust Gervais Mechanical for 100% satisfaction, guaranteed!
At Gervais, we're all about you, the customer. We'll make sure your electrical systems are always running smoothly and safely. Here's why choosing us as your Hudson electricians is a no-brainer:
Clear Communication: We won't leave you in the dark. We make sure every step is crystal clear.
Transparent pricing: Everything is straightforward, no sneaky costs hiding in the sidelines.
Emergency service: Got an electrical crisis at 3 AM on a Sunday? We've got you covered. Our customer service team and emergency electricians are on standby 24/7, even on holidays.
Warranties: We're so confident in our work that we back it up with a solid 5-year part and labor warranty.
Financing options: Budgets can be tight. That's why we're here to work with you and figure out a plan for your electrical project.
Club Membership: Join for exclusive discounts and preferred rates. It's like getting the VIP treatment.
Whether you're looking for a commercial electrician, a residential electrician, or an emergency electrician, our team is committed to solving your electrical problems. That's right, we're the go-to folks for both commercial and residential electrical needs here in Hudson. Call us today!
Gervais Mechanical provides service in these Massachusetts communities: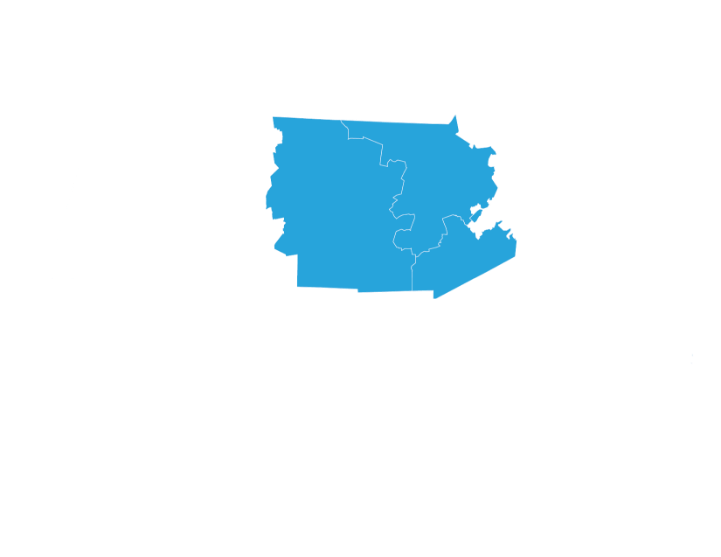 Electricity is not just about lighting our homes. It powers almost everything we do, from cooking meals to providing comfort…
With the cost of electricity rising, every saved penny counts. While shutting off lights and trying to run appliances less…
High-efficiency energy equipment is a term given to describe equipment that is using less energy to perform the same function.…