AC Installation & Replacement: All You Need To Know
The duration of an air conditioning installation process can vary, commonly ranging between 4 and 8 hours. Factors that influence this timeframe include the size of your existing AC system and its accessibility, if this is an air conditioning replacement call, with weather conditions in Hudson also potentially impacting the duration. Gervais Mechanical is committed to a streamlined AC installation process, optimizing efficiency without compromising on the quality of our work.
We meticulously conduct site evaluations, provide tailored AC recommendations, and ensure professional installation and thorough testing. Our primary goal is to elevate comfort and energy efficiency in your Hudson residence or commercial space in a timely manner.
Saving money on your AC installation or AC replacement in Hudson is easier than you might think. Gervais Mechanical can help you access Mass Save® rebates and incentives, designed for homeowners, renters, and landlords alike. Energy-efficient improvements, such as air conditioning installation, can lead to significant savings on energy costs while enhancing home comfort.
Consider options like the HEAT Loan for 0% financing on up to $25,000 worth of qualified energy-efficient improvements, or reap up to $16,000 per home for air source heat pumps. Additionally, weatherization and smart & programmable thermostats offer valuable rebates and discounts, allowing you to further economize on your AC installation or AC replacement project.
When selecting the ideal AC system for your Hudson home, several crucial factors come into play. Firstly, size and capacity should be top of your list, ensuring the air conditioning installation aligns with your home's square footage, construction, and climate conditions. Secondly, energy usage is paramount; by choosing high-efficiency AC systems, you're on your way to significant energy cost savings and potential rebates.
Special features like zoned cooling and programmable AC thermostat installations offer customized temperature control. Also, consider the ease of AC installation, with professional installation services such as Gervais Mechanical's, ensuring a smooth process. Finally, consider the cost, including the installation and potential payment plans. By evaluating these factors, you'll make a well-informed decision for your AC replacement or installation.
Should any issues or the need for service arise after your AC installation or AC replacement, do not hesitate to reach out to Gervais Mechanical. We're committed to ensuring the longevity of your air conditioning system and your utmost satisfaction. A prompt response is assured to address the issue swiftly in Hudson and provide a lasting solution.
We ensure that your air conditioner installation serves you efficiently, contributing to your comfort and peace of mind. Our dedication to quality service and customer satisfaction goes beyond the initial installation, making us a trusted AC installation company in Hudson, MA.
Absolutely, there are numerous energy-efficient options available for air conditioning installation in Hudson, MA with Gervais Mechanical. We guide you to select the right size AC unit for your space to avoid excessive energy usage. Options with programmable temperature settings and energy-saving settings offer precise control and energy conservation, enhancing your home's comfort and energy efficiency.
Units with high EER and SEER ratings and ENERGY STAR® certification are recommended for superior efficiency. Also, WiFi-enabled AC systems can significantly fine-tune your usage and save energy. We aim to provide an eco-friendly, cost-effective, and convenient air conditioner installation service for residential and commercial spaces in Hudson.
Call the Experts: Gervais Mechanical in Hudson for Cooling Services
All Residential Services in Hudson
All Commercial Services in Hudson
24 hour emergency services, 7 days a week
18 years in business, 100+ years of experience
Professional, trained staff for all your needs
Professional Air Conditioning Installation & Replacement Services
Settling for less when it comes to air conditioning installation isn't an option. Turn to Gervais Mechanical, a dependable provider of AC installation and AC replacement services in Hudson, MA. Our forte lies in matching Hudson homeowners and businesses with high-quality air conditioning solutions that bring comfort and efficiency to their spaces.
As an esteemed AC installation company, our unwavering commitment lies in the execution of top-notch installations, raising the bar in the residential and commercial spheres alike. Let Gervais Mechanical be your trusted partner in navigating the journey to optimal indoor comfort.
Why Hudson Residents Rely on Gervais Mechanical for AC Installations & Replacements
Why do Hudson residents gravitate towards Gervais Mechanical for AC installations and replacements? The reasons are multifold. Our deep-rooted expertise is backed by an impressive track record in the industry and an understanding of the nuances of cutting-edge AC technologies. We aren't just air conditioning installers, we're craftsmen, employing trained professionals whose workmanship is second to none.
Our approach is as personalized as it gets, from AC installation to AC replacement. Our custom solutions are designed to meet unique customer needs, leveraging top-tier AC equipment from recognized manufacturers. It's not just about starting; it's about seeing the job through in a timely manner. When it comes to reliable air conditioning installation, think Gervais Mechanical.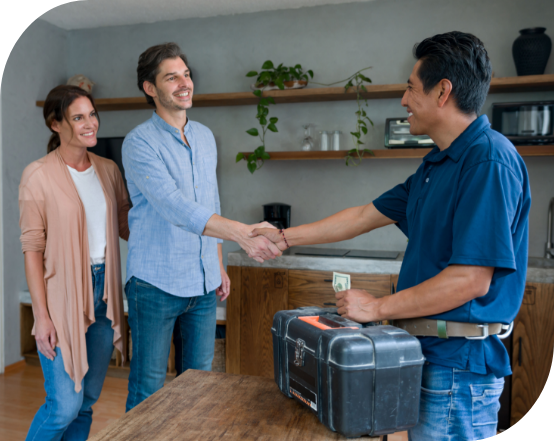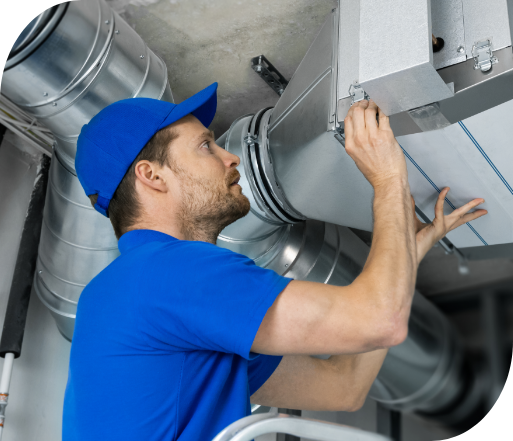 Hassle-Free AC Installation Process in Hudson
At Gervais Mechanical, we ensure a hassle-free AC installation process in Hudson that is built around client convenience. Starting with a comprehensive site evaluation, we gain a thorough understanding of your property, enabling us to determine the perfect AC system size and ideal placement. Gervais Mechanical follows this up with customized recommendations of suitable AC models, tailored to meet your specific requirements and budget.
The next step involves professional air conditioner installation, where we employ meticulous techniques including flawless ductwork and electrical connections for optimal AC unit replacement and new installs. Lastly, we perform thorough testing of the air conditioning installation to assure optimal performance and efficiency. When it comes to a seamless, hassle-free air conditioning installation service, Gervais Mechanical is the name you can trust.
Enhance Comfort and Energy Efficiency with Expert AC Installations & Replacements
When Hudson residents choose Gervais Mechanical for air conditioning installation or AC replacement, they aren't just purchasing a cooling system, they are investing in enhanced comfort and energy efficiency. Our precise installation techniques result in consistent cooling throughout your space, creating an oasis of comfort even on the hottest days. Furthermore, the energy-saving advantages of our AC installations reduce utility costs, putting money back in your pocket.
But the benefits don't stop at comfort and cost savings. By promoting effective filtration and ventilation, our installations contribute to better air quality, making your home or business a healthier place to be. In the long run, the efficiency of our AC installations and reduced service needs translate into substantial cost savings, adding value to your investment.
Finally, the peace of mind offered by Gervais Mechanical is second to none. From commercial air conditioning installation to residential AC replacement and ductless mini split AC installation, our services come backed by the longest warranties in the area, and our exceptional customer support ensures that your AC installation company is always just a phone call away. And the extra efficiency of a mini split system can save you some money, too!
Convenient Financing: Your Satisfaction is Our Priority
At Gervais Mechanical, we place value in going beyond just high-quality air conditioner installation or AC replacement, aiming to deliver an exceptional customer experience. Our service is marked by cordial interactions, reliable delivery, and unwavering transparency, from the initial inquiry to post-installation follow-up.
Precision and meticulousness are not mere buzzwords; they are the essence of our workmanship. This standard is maintained, whether it's a commercial AC replacement, residential air conditioner installation, or even a comprehensive replacement of your AC unit.
We recognize the weight of investing in a new air conditioner, so we alleviate this burden with our unique financing approach. As one of the distinctive AC installation companies allied with the Mass Save Program, we work towards easing your financial obligations. This association allows homeowners to enjoy benefits like lower energy costs and enhanced home comfort.
From facilitating access to the HEAT Loan 0% Financing for energy-efficient home improvements, to substantial rebates on equipment like air source heat pumps and smart thermostats, we help unlock the potential of your home's energy efficiency. And it doesn't stop there: we also provide opportunities for savings on home insulation through weatherization programs.
Curious about how these can benefit you? Find out how to save on energy costs with your AC unit. At Gervais Mechanical, your satisfaction is more than a goal — it's our promise.
Gervais Mechanical provides service in these Massachusetts communities: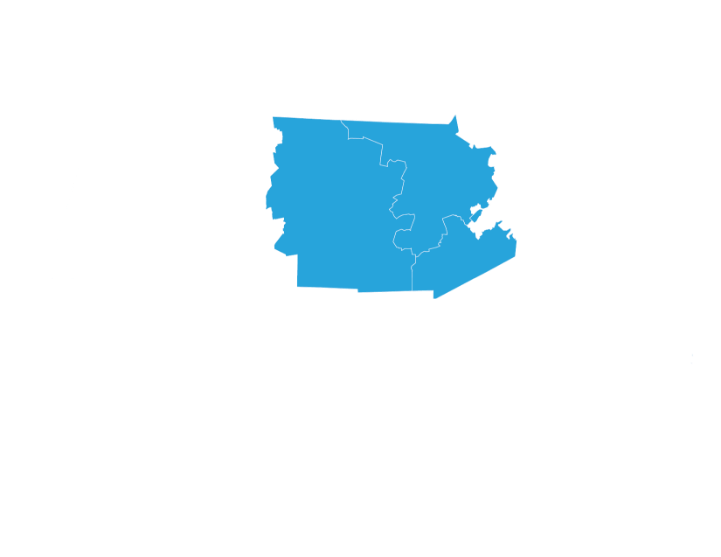 When air filters are designed, they're assigned a MERV rating. MERV stands for Maximum Efficiency Reporting Value. It's a valuable…
Introduction Your furnace plays a huge role in your home, and it is important to ensure it is always in…
The winter season is often accompanied by dry air, which may cause skin irritation, sore throats, and damage to wooden…