Air Conditioning Repair in Hudson: FAQs
In Hudson, some of these signs include weak airflow, strange noises or smells, poor cooling performance, and frequent cycling on and off. Additionally, if you notice moisture or leaks around your AC unit, or if your energy bills have been higher than usual, these could also be indicators of a problem. 
It's important to address these issues promptly, as they could lead to more serious problems if left unchecked. If you're experiencing any of these issues with your AC unit needs a repair in Hudson, contact a reliable air conditioning service provider to diagnose and repair the problem as soon as possible.
Regular air conditioning servicing is crucial to prevent major repairs and ensure that your unit operates efficiently. Generally, it's recommended that you have your AC unit serviced at least once a year, preferably before the summer season begins. However, if your unit is older or experiences heavy use, it may require more frequent maintenance.
An air conditioning service for Hudson area homes typically involves tasks such as cleaning or replacing air filters, checking refrigerant levels, inspecting electrical connections, and lubricating moving parts. These tasks help keep your AC unit running smoothly and can prevent more serious issues from developing. Contact a reliable AC repair service provider in Hudson to schedule regular maintenance appointments and keep your unit in top condition.
Air conditioning repairs and maintenance services are both essential to keeping your AC unit in good working condition, but they serve different purposes. An air conditioning repair is typically performed when there is a problem with your unit, such as a malfunctioning compressor or a refrigerant leak. Repairs focus on fixing the specific issue and getting your unit back up and running as quickly as possible.
In contrast, AC maintenance services are preventive in nature and are designed to catch potential issues before they become major problems. Air conditioning servicing for your Hudson home will typically involve tasks such as cleaning or replacing air filters, checking refrigerant levels, and inspecting electrical connections. Regular maintenance can help prevent breakdowns and extend the lifespan of your AC unit.
In Hudson, the duration of an average AC repair service can vary depending on the nature of the problem with your unit. Minor issues, such as a clogged air filter or a malfunctioning thermostat, can typically be resolved within an hour or two. However, more complex problems, such as a refrigerant leak or a faulty compressor, may require additional time for diagnosis and repair.
In some cases, parts may need to be ordered, which can add additional time to the repair process. For urgent repairs, it's important to work with an air conditioning repair service provider in Hudson that offers prompt and reliable service to ensure that your unit is up and running again as quickly as possible.
Yes! Gervais Mechanical offers commercial AC repair services in Hudson. We understand that commercial AC units are critical to the success of your business, and our experienced technicians are trained to diagnose and repair a wide range of issues with and understand the complexities of a commercial air conditioning system.
Whether you're dealing with a refrigerant leak, a faulty compressor, or any other issue, we have the expertise and resources needed to get your commercial AC unit up and running again quickly and efficiently. Contact us today to learn more about our commercial AC repair services in Hudson.
Call the Experts: Gervais Mechanical in Hudson for AC Services
Commercial Services in Hudson
24 hour emergency services, 7 days a week
18 years in business, 100+ years of experience
Professional, trained staff for all your needs
Financing Options for AC Repair in Hudson
Are you in need of AC repair but worried about the cost? Gervais Mechanical offers financing options to help you get the services you need without breaking the bank. We offer a range of financing options, from 0% interest loans for qualified candidates to long-term, low payment options. 
Our team is committed to helping you find the best solution to fit your budget. Don't let cost be a barrier to getting your AC system up and running. Contact Gervais Mechanical to learn more about our financing options today.
Air Conditioning Service Warranties in Hudson
At Gervais Mechanical, we want our customers to feel secure in their investment. That's why we offer a 5-year parts and labor warranty on all of our work, including residential air conditioning repair service and commercial air conditioning repair service in Hudson - some of the longest warranties you'll find in the area! 
We take pride in standing behind our services and believe in providing our customers with the peace of mind they deserve. Whether you need repair or service for your home or business, trust Gervais Mechanical to deliver reliable and long-lasting results.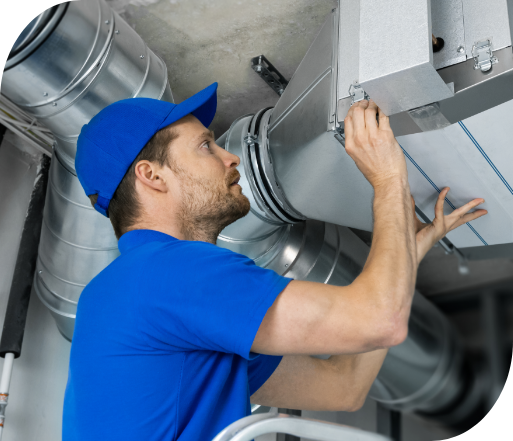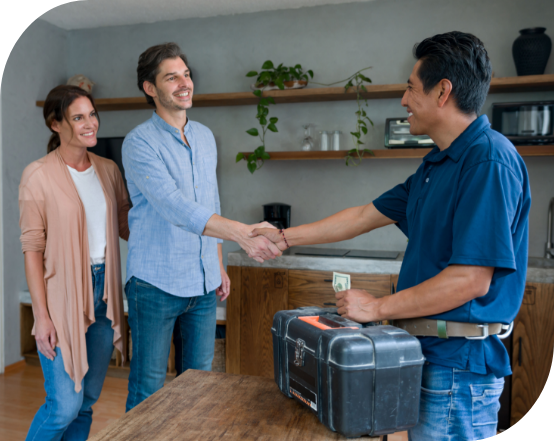 Save on Your Air Conditioning Repair With the Gervais Preferred Club Membership
At Gervais Mechanical, we know that regular service and timely repairs are key to ensuring the longevity and efficiency of your air conditioning system. That's why we offer our Gervais Preferred Club Membership, which includes priority service, discounted repairs, and annual maintenance visits. HVAC system maintenance does not eliminate all issues, but it can help detect a mechanical problem before it turns into an emergency. And if something does happen, you'll receive priority service and discounts on service calls and new unit installations.
With our Gervais Preferred Club, you'll have peace of mind knowing that your system is in good hands and receiving the regular care it needs to function at its best. Don't wait until it's too late, join our Gervais today to save on your AC repairs and services in Hudson, MA!
24-Hour Air Conditioning Repair
When your air conditioning system suddenly stops working in the middle of a very warm summer afternoon it can be incredibly frustrating and uncomfortable. That's why at Gervais Mechanical, we offer 24-hour air conditioning repair services in Hudson. Whether it's an emergency repair, routine maintenance, or anything in between, our certified technicians are available around the clock to get your AC unit up and running as quickly as possible. 
We understand the importance of having a functioning heating and cooling system in your home or business, and we're committed to providing fast and reliable repair services to keep you comfortable all year round. Don't hesitate to reach out to us for any of your air conditioning needs in Hudson.
The Local Choice for AC Repair in Hudson
If you're in need of air conditioning repair services in Hudson, look no further than Gervais Mechanical. Our experienced technicians are committed to providing top-notch workmanship and exceptional customer service. We understand the inconvenience and discomfort that comes with a broken AC unit, especially during the hot summer months. That's why we work quickly and efficiently to diagnose and repair your cooling system. 
Our team uses state-of-the-art equipment and techniques to ensure your AC unit is repaired quickly and correctly. We also offer free estimates for our repair services, so you can make informed decisions without any surprises. Trust us to get your air conditioning system running smoothly so you can enjoy a comfortable and cool space.
Gervais Mechanical provides service in these Massachusetts communities: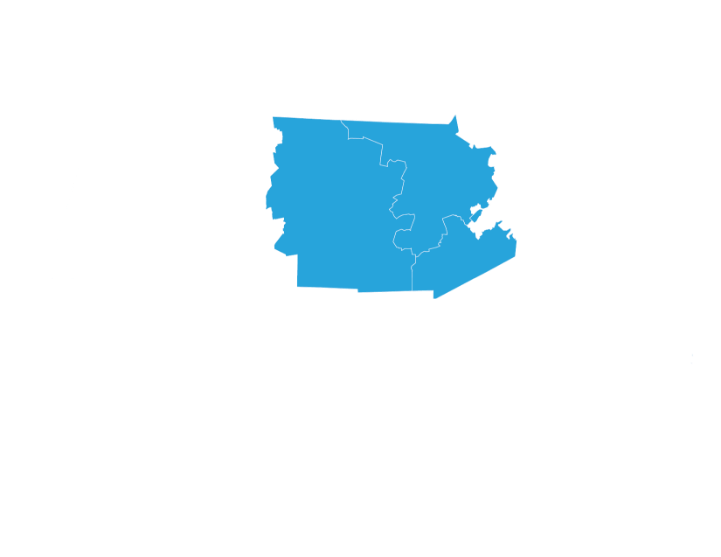 If you are opting to install a new AC system in your home, you must choose between a ducted air…
Many people with AC units in their homes need help with how they can save energy costs. One of the…
A good mattress can help you get a good night's sleep, but it's only as good as the temperature in…