Certainly! At Gervais Mechanical, we pride ourselves on offering round-the-clock assistance as your reliable 24-hour plumber for emergency plumbing in Framingham. With our team of licensed plumbers available 24/7, whether it's for commercial plumbing or a residential plumber call, we are well-prepared to handle any emergency plumbing situation.
When you need immediate plumbing assistance, trust Gervais Mechanical, your preferred emergency plumber in Framingham.
Certainly! At Gervais Mechanical, we take pride in our team of highly skilled and fully licensed plumbers. With years of experience in the industry, our knowledgeable professionals are well-equipped to handle various plumbing repairs for both commercial and residential plumbing. Whether you're a homeowner or a business owner in Framingham, our reliable local plumbers are committed to delivering exceptional service, ensuring your satisfaction and peace of mind.
Absolutely! At Gervais Mechanical, we have extensive experience in providing expert residential and commercial plumber services in Framingham. With over 18 years of expertise, our licensed plumbers have successfully handled a wide range of projects, from minor residential plumbing repairs to large-scale installations in commercial buildings. We take pride in our dedication, professionalism, and skilled approach to every job.
Maintaining a healthy plumbing system in your Framingham property requires proper drain care. Avoid overusing plumbing cleaners to prevent pipe deterioration, and dispose of flushable wipes appropriately to prevent clogs. Don't pour grease down the drain; it can cause blockages and hinder water flow. Regular drain cleaning helps prevent major clogs. Also, small plumbing repairs on time can prevent costly replacements.
Contact our licensed plumbers anytime for assistance or answers to common drain cleaning questions. Whether it's for a quick consultation or a plumbing emergency, we're here to help.
Call the Experts: Gervais Mechanical in Framingham for Plumbing Services
All Residential Services in Framingham
24-Hour Emergency Plumbing
All Commercial Services in Framingham
24 hour emergency services, 7 days a week
18 years in business, 100+ years of experience
Professional, trained staff for all your needs
Expert Licensed Plumbers in Framingham
When plumbing issues arise in Framingham, Gervais Mechanical is the licensed plumber you can trust. Our philosophy is straightforward and transparent, ensuring that our clients feel heard when they call for residential or commercial plumbers, and their plumbing repair needs are understood.
We embody clever expertise in providing both emergency plumbing services and routine maintenance, reinforcing our commitment to quality and customer satisfaction. With years of experience as commercial and residential plumbers, we offer comprehensive plumbing solutions that prioritize your needs. We also recognize that plumbing emergencies can occur at any hour, and thus, our 24-hour plumbers are ready to tackle any challenge that comes our way.
Trusted Plumbers for Any Plumbing Emergency
For 18 years, Gervais Mechanical has been a household name in Framingham, known for delivering high-end solutions for any plumbing emergency.
We bring a wealth of experience and knowledge, born from countless hours of fieldwork in both residential and commercial plumbing settings. Every 24-hour plumber in our crew is fully licensed and insured, so you know you're in good hands whenever you need emergency plumbing.
Emergency plumbing can disrupt your daily routine, whether at home or work. That's why we act swiftly to diagnose and solve the problem, minimizing disruptions to your day.
We go beyond providing a service; we strive to create an experience that keeps Framingham residents coming back to us for their plumbing repair, installation, or maintenance needs. Our transparent communication ensures you're always informed about the progress during our visit.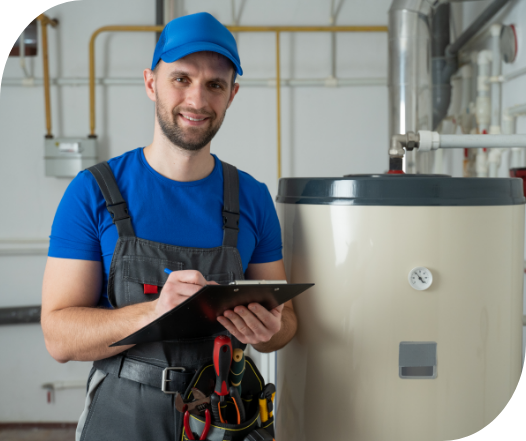 Fast 24-hour Plumber Services in Framingham
Understanding that time is of the essence when it comes to plumbing repairs, at Gervais Mechanical we prioritize prompt service delivery in Framingham. We are acutely aware that minor plumbing issues, if left unattended, can rapidly escalate into a significant, potentially expensive problem. Therefore, we're committed to being the rapid-response 24-hour plumbers that you can count on for regular and emergency plumbing.
Our proactive approach is geared towards mitigating any potential plumbing disaster. Whether it's a leaking pipe or a malfunctioning faucet, we don't waste time. Each call to Gervais Mechanical is met with immediate attention.
We promise to swiftly bring your systems back to their optimal functioning state, saving you the stress and expenses of major plumbing repairs down the line. If you ever have questions like "How do I know when my water heater needs to be replaced?", trust Gervais Mechanical, your 24-hour plumbers, for prompt guidance in Framingham.
Experienced Residential Plumbers for Every Project Size
At Gervais Mechanical, we take pride in being the go-to residential plumber in Framingham. Our deep-rooted understanding of the unique needs of residential plumbing helps us deliver personalized, efficient, and reliable solutions.
Our expertise includes minor faucet repairs to major pipe replacements and toilet installations. Our 24-hour plumbers can handle any plumbing emergency! No matter the size or complexity of the task, we are fully equipped to deliver long-lasting solutions.
What makes our residential plumber services unique? Residential plumbing requires a tailored approach, taking into account the diverse plumbing systems in homes and the need for solutions that match both the appearance and functionality of residential settings. At Gervais Mechanical, we are aware of these complexities and go above and beyond to meet and surpass these particular needs.
Knowledgeable Commercial Plumbers Ready to Assist You
In business, a hiccup in your plumbing system can mean significant downtime and potential losses. Don't worry, we stand committed to providing comprehensive commercial plumber solutions for the Framingham community.
We offer a range of services tailored for businesses and commercial properties, including large-scale plumbing repair, installation, and maintenance. We prioritize meeting the precise standards and requirements of commercial plumbing systems to ensure compliance with regulations.
Our commitment to efficiency and cost-effectiveness sets us apart in commercial plumbing. We appreciate that time is of the essence in any business operation. Hence, we adopt a proactive approach to minimize downtime, swiftly providing a solution.
Commercial plumbing requires an understanding of more complex systems, larger scale operations, and regulatory compliance. At Gervais Mechanical, we are well-versed with these demands and are equipped to provide exceptional, timely, and budget-friendly solutions.
Trust Gervais Mechanical for your commercial plumber needs and see the difference we make in your Framingham business!
Gervais Mechanical provides service in these Massachusetts communities: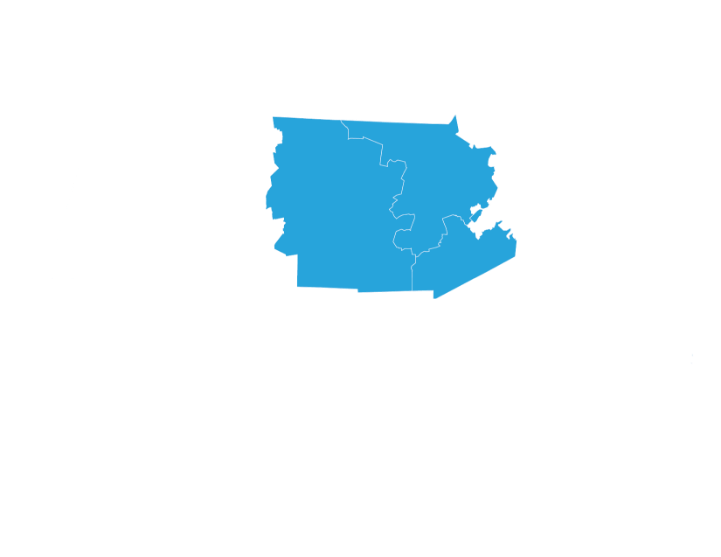 Can you cut energy costs with on-demand water heaters? Before we get to the details on on-demand water heaters,…
Homeowners generally don't clean their drains until there is a problem such as a clog or blocked pipe. Pipes and…
There are several ways to know if your home's water heater may need to be replaced soon.   Most often you…