Our HVAC Services in Framingham - FAQs
It is nearly impossible to tell which HVAC unit is the one for you without knowing a couple of things. In determining what's best for your Framingham home or business, you'll want to consider several key factors before starting to call HVAC companies.
First and foremost, comfort is basic. This means evaluating how different systems impact indoor temperature, energy use, and air quality. Efficiency should also be a top priority. Modern HVAC systems have improved significantly, and their efficiency can be gauged using official ratings. For homes without ductwork, a ductless mini-split system would be the most recommended solution.
The capacity should be sufficient to effectively heat and cool your space. Consider compatibility with programmable thermostats as well, enabling you to control your HVAC system remotely. Also, don't overlook the importance of manageable maintenance requirements and noise levels. Ideally, your HVAC system should be relatively quiet and require minimal maintenance to perform optimally.
Finally, while price is a factor, it should not be the sole determinant. The ideal HVAC in Framingham should balance cost with efficiency and longevity, as the least expensive option may not always offer the best quality or efficiency. Remember that investing in the right system could save you money in the long run through reduced energy and repair costs.
Yes, commercial and residential HVAC services can significantly enhance indoor air quality. It's all about employing a strategic approach combining source control, improved ventilation, and air cleaning.
Source control aims to eliminate or minimize pollutants at their origin. This could involve adjusting certain equipment to reduce emissions or sealing off asbestos-containing areas. This tactic often proves to be the most cost-efficient solution to indoor air quality issues.
Certain activities can generate high levels of pollutants, so increasing ventilation is particularly beneficial. Advanced HVAC systems often incorporate mechanisms that draw outdoor air into the home, further improving indoor air quality.
However, most HVAC systems, particularly those operating in residential settings, don't mechanically introduce fresh outdoor air into the indoor environment. Natural ventilation methods, such as opening windows or using fans, can help increase the outdoor air circulation rate, diluting indoor pollutants.
Lastly, air cleaners can aid in removing pollutants from indoor air. However, their effectiveness depends on how well they collect pollutants and the volume of air they can process. Keep in mind, though, that air cleaners are typically more effective when used in conjunction with source control and improved ventilation.
Your equipment, whether it's for residential or commercial HVAC in Framingham, should typically undergo a thorough check at least twice a year. This frequency ensures that your HVAC system stays efficient throughout the year. Ideally, these visits should occur in the spring and fall, preparing your system for the heavy workload during summer and winter.
During these checks, the HVAC contractors will assess the overall health of your system, make necessary adjustments, and identify potential issues before they become major problems. Regular maintenance by expert HVAC companies can significantly enhance the lifespan and efficiency of your equipment, providing you with a comfortable indoor environment in Framingham all year round.
If your HVAC system in Framingham unexpectedly halts, do not panic. Start by confirming that your thermostat is set correctly - sometimes, a simple misconfiguration might be the culprit. Next, take a look at your circuit breakers - a tripped circuit could cause your system to stop. If, after these initial checks, your HVAC equipment is still not operating, reach out to professional HVAC contractors based in Framingham.
They will have the knowledge and experience to handle the specific requirements and challenges of the area. Remember, trying to address HVAC issues without appropriate expertise can lead to further complications, so always rely on professional HVAC companies in such scenarios.
Choosing a reputable HVAC contractor in Framingham, MA, involves considering several factors. First, always ensure the HVAC companies you're considering have proper licensing and insurance - this protects you in case of unexpected issues. Second, check for experience and industry certifications, which demonstrate their expertise in commercial and residential HVAC services.
Ask for references and read reviews to understand their reputation within the Framingham community. Lastly, consider their availability for regular HVAC maintenance and emergencies. A reputable HVAC contractor will be accessible and committed to ensuring your HVAC system operates optimally year-round.
Call the Experts: Gervais Mechanical in Framingham for HVAC Services
All Commercial HVAC in Framingham
24 hour emergency services, 7 days a week
18 years in business, 100+ years of experience
Professional, trained staff for all your needs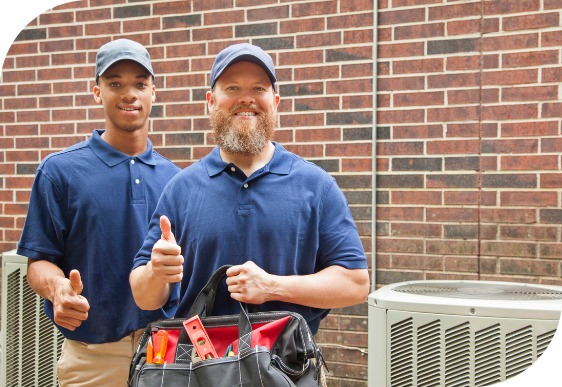 We Are Your Trusted HVAC Professionals
No one in Framingham, MA, wants to endure an uncomfortable indoor climate while going about their day at home or work. That's why having a reliable HVAC system is essential for maintaining indoor air quality and ensuring optimal comfort. And at Gervais Mechanical Services LLC, we excel in providing comprehensive HVAC solutions that are tailored to your specific needs.
As a leading HVAC company in Framingham, we've gained a reputation for our commitment to customer satisfaction and high-quality workmanship. Our portfolio includes successful projects in both residential and commercial HVAC sectors. Whether you're in need of full system installations or routine check-ups, we've got you covered.
What Can HVAC Services Do for You?
HVAC services bring a wealth of benefits to properties in Framingham, MA. First, they enhance comfort and health by improving indoor air quality, regulating temperature, and managing humidity levels.
Secondly, they can significantly boost energy efficiency. By optimizing your system's performance, it's possible to reduce energy bills and realize substantial cost savings over time, providing a tangible return on investment.
Another advantage of regular services from HVAC companies is the extension of equipment lifespan. Preventative check-ups help to avoid premature breakdowns and costly replacements, ensuring your system serves you longer.
Lastly, by embracing energy-efficient solutions and proper equipment disposal, HVAC services can help reduce your carbon footprint. This is an essential aspect of environmental stewardship, as it contributes to the global efforts to combat climate change. All these factors combined make HVAC services not just a necessity, but a smart and responsible choice.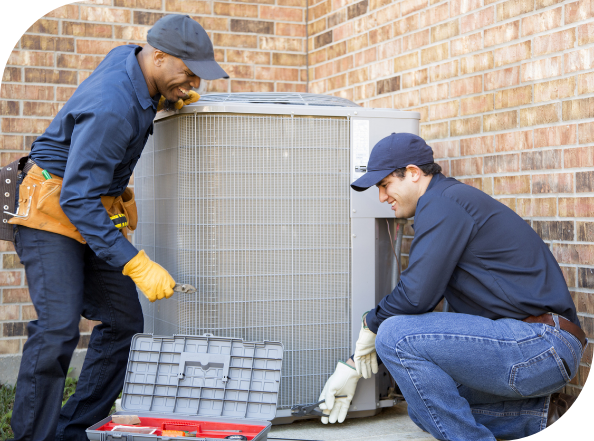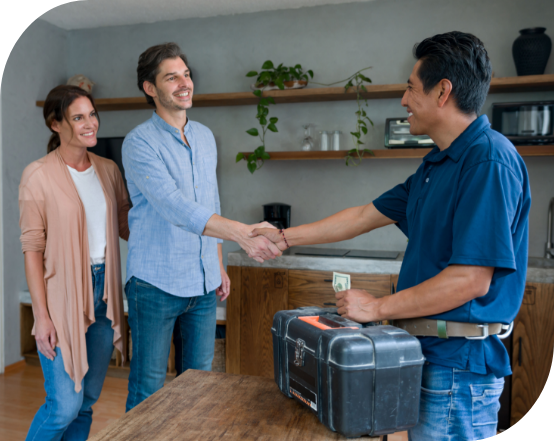 Factors to Consider When Hiring an HVAC Contractor
Selecting an HVAC contractor in Framingham, MA, requires careful consideration of several factors. Licensing and insurance are basic, as they ensure the contractor is qualified and your property is protected. Experience is another key determinant; seasoned HVAC contractors have honed their skills over time, ensuring quality service.
Don't overlook the significance of customer service. An HVAC contractor should be responsive, respectful, and willing to address your concerns. Also, consider the contractor's reputation. References and customer reviews can provide insight into the contractor's reliability and quality of work. By factoring in these considerations, you can make a confident choice when hiring an HVAC contractor in Framingham.
How much does HVAC Services in Framingham cost?
The cost of HVAC services in Framingham, MA, varies based on several factors. The type of equipment, the extent of repairs or upgrades, and the contractor's experience level can all impact the cost. For instance, installing a new air conditioning unit or fixing a furnace might have different price tags depending on the specifics of the job.
While average costs can provide a baseline, it's essential to budget appropriately for HVAC services. Financial planning can help manage expenses and avoid surprises. To help customers save money, at Gervais Mechanical we offer financing options, or you can check the energy efficiency rebates from utility providers. Remember, investing in regular maintenance can also prevent costly restorations in the future.
Importance of Regular HVAC Maintenance
Regular HVAC maintenance is pivotal for residential and commercial properties in Framingham, MA. It not only reduces the risk of unexpected breakdowns but also enhances energy efficiency and prolongs the equipment's lifespan. If neglected, the repercussions can be significant - higher energy bills, diminished indoor air quality, and premature equipment failure.
Scheduling and keeping track of regular HVAC maintenance doesn't have to be a daunting task. Establishing a relationship with a reliable HVAC contractor in Framingham can simplify the process. Additionally, setting reminders for routine maintenance tasks, such as filter changes or seasonal inspections, ensures your HVAC system continues to perform optimally.
For reliable HVAC maintenance and related services, call us at Gervais Mechanical. We even have 24-hour emergency services available for your convenience. Trust us to be your allies for all your commercial and residential HVAC needs!
Gervais Mechanical provides service in these Massachusetts communities: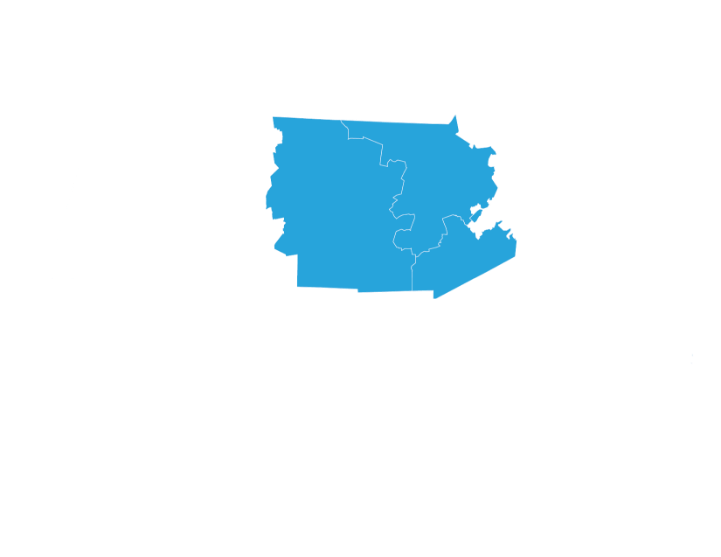 When air filters are designed, they're assigned a MERV rating. MERV stands for Maximum Efficiency Reporting Value. It's a valuable…