Framingham Electricians - FAQ
We've got a broad spectrum of electrical services. From indoor and outdoor lighting solutions to hands-on troubleshooting, our licensed electricians are ready to light up your home or business.
Absolutely! Our commercial electrical contractors and residential electricians aren't just skilled; they're certified and licensed professionals in Framingham. Rest easy knowing that with us, you're getting nothing short of the best-trained, continuously improving professionals in the area.
Within hours. We know that mishaps don't wait for business hours. Our emergency electrician service ensures a swift response, at any time, any day, and we'll adjust to your schedule to make sure we don't disrupt your routine.
Yes, our team specializes in residential electrical services in Framingham. We don't limit ourselves to solving your troubles, but our licensed electricians will teach you how to take care of your system so whatever the problem was, it doesn't happen again.
Our team follows strict guidelines and best practices. Every residential and commercial electrician is rigorously trained to prioritize safety, wearing appropriate insulating equipment and shooting down power before starting to work. We'll also make sure we leave your place cleaner than before.
Without a doubt! For those businesses looking to amp up their setup, our commercial electrical contractors are experts at electrical panel upgrades. We're all about helping Framingham businesses shine even brighter!
First things first, don't panic! Our Framingham emergency electricians suggest turning off the main power source, if it's safe to do so. Then, give us a call. With our comprehensive electricity services, we'll diagnose and set things straight as soon as possible.
Call the Experts: Gervais Mechanical in Framingham for Electrical Services
Other Electrical Services In Framingham
24 hour emergency services, 7 days a week
18 years in business, 100+ years of experience
Professional, trained staff for all your needs
We're Your Trusted Framingham Electrical Contractors
Looking for a licensed electrician who's got your back? Gervais Mechanical is your hometown expert for all things electricity. We've built a legacy on trust, quality, and a straight-up passion for powering up homes and businesses.
Our team's expertise in electrical troubleshooting is second to none in the area. Here, you'll get services that last, transparency in pricing, and a company that understands the real-life struggles of electrical services. No hidden costs, no surprises, just crystal-clear facts.
We go beyond just fixing things; we'll take you on a tour of your own system so you understand what's happening and why. It's the Gervais way to enlighten and empower.
Our residential and commercial electrical contractors work 24/7. Rest assured, you'll have a licensed electrician available around your clock, not the other way around, thanks to our flexible scheduling.
So, whether you're in need of a commercial electrician or top-tier residential electrical services, Gervais Mechanical stands tall and proud in Framingham, MA, ready to be your guiding light.
A Wide Range of Electrical Services for Framingham Residents
If you're juggling the chaos of dimmed lights, flickering bulbs, or even a complete power outage, call Gervais Mechanical to handle the job. We're not just your average residential or commercial electrician; we're Framingham's very own expert electrical contractors – with the knowledge and the can-do attitude to get every job completed.
Whether you're optimizing your home or powering up your business, we've got you covered with both residential electrical services and commercial electrician expertise.
These are just some of our solutions:
Panel upgrades: We'll turn your old board into a powerhouse.
Sub panels: In case you need more space and power.
Generators: We'll make sure the lights stay on, even in the middle of a city-wide blackout.
Lighting fixtures: Looking for indoor or outdoor lights? We'll make your place brighter than ever!
EV charging stations: Because we care about eco-friendly solutions as much as you.
Home repair: From general touch-ups to comprehensive fixes, our team's always ready.
Emergency electricians: Our 24/7 live answering service means we're always a call away!
When it comes to troubleshooting and a whole range of electricity services, at Gervais Mechanical we're the ones who keep things humming smoothly!
Licensed Electricians That Make A Difference
It's one thing to claim expertise and quite a different one to truly deliver on it. With the sea of residential and commercial electrical contractors out there, you might ask, "Why Gervais Mechanical?"
Well, many licensed electricians can twist a wire, but we're the ones that craft lasting solutions. And we also know that no two homes or businesses are alike, that's why we listen, understand, and then tailor our electrical services to your unique needs. And in the case anything goes sideways, you get a whopping 5-year labor and parts warranty.
We're proud of our roots. When it comes to Framingham electrical services, we're not just electrical contractors – we're your friends, your neighbors down the block. We break down our prices for you, ensuring you understand every nook and cranny of the task ahead. No surprises, just genuine service.
So, still looking for a residential or commercial electrician? Just give us a call. For any electrical service, Gervais Mechanical is the calm in the storm.
Emergency Electricians Committed to Your Safety
Sometimes it's easy to forget about the silent networks that light up our homes, power our businesses, and bring energy to both indoor and outdoor spaces. But as essential as they are, they carry with them an inherent risk if not properly maintained or serviced.
Electrical hazards can lead to serious injuries or even fatalities. For example, faulty wiring or malfunctioning systems can lead to fires, damaging homes and businesses. Luckily, at Gervais every licensed electrician in our team is continuously honed in the latest safety protocols.
Before diving into solutions, our emergency electricians will dive deep into understanding the problem, ensuring we catch potential risks before they escalate. And we know issues don't run on a 9 to 5 schedule, that's why our emergency electricians in Framingham stand ready.
When it comes to safety, why leave things to chance? Let Gervais Mechanical's residential and commercial electrical contractors be your trusted partners, illuminating the path to a safer, brighter future!
Affordable Commercial and Residential Electrical Services
Whether you're hunting for expert residential electrical services, searching for a specialized commercial electrician, or just searching for a reliable licensed electrician in Framingham, Gervais Mechanical's got you covered. Give us a ring.
We know that life sometimes throws curveballs. So, when the unexpected hits, we offer flexible financing options to make sure our emergency electrician solutions are affordable. And with our connection to various rebate programs, we make our top-tier services even more wallet-friendly.
Additionally, with Gervais Preferred Club membership you can get priority service from our licensed electricians, extended warranties, and exclusive discounts.
You're in good hands with Gervais Mechanical. So, why wait? Get in touch now for inquiries, appointments, or a quote regarding our electrical services. Trust us; it's a call you won't regret!
Gervais Mechanical provides service in these Massachusetts communities: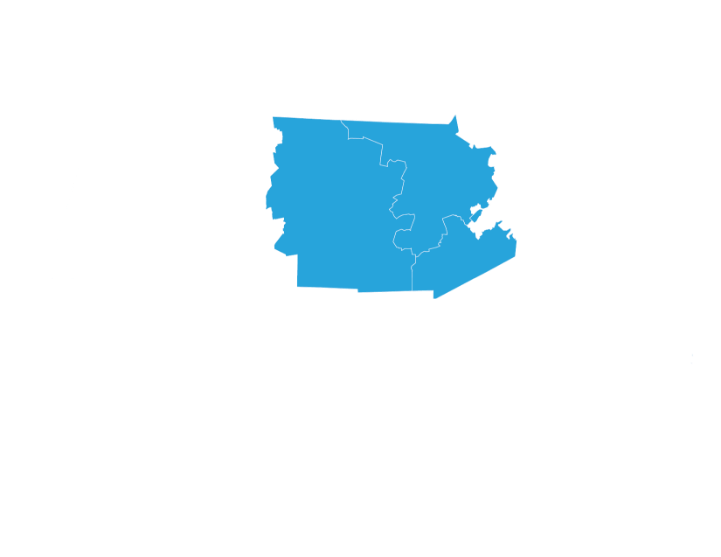 Electricity is not just about lighting our homes. It powers almost everything we do, from cooking meals to providing comfort…
With the cost of electricity rising, every saved penny counts. While shutting off lights and trying to run appliances less…
High-efficiency energy equipment is a term given to describe equipment that is using less energy to perform the same function.…