AC Service in Framingham: FAQs
One of the most common issues with air conditioning systems is dirty or clogged air filters. By keeping your unit clean, you'll prevent the buildup of dust and bacteria that can pollute your air. In addition, broken fans will reduce airflow, limiting circulation. For the best indoor air quality, we recommend getting your AC unit fixed at the first sign of an issue, as well as regular maintenance service to keep it running at its best all summer long.
Your air conditioner might be running but not cooling due to a variety of issues: a dirty filter blocking airflow, a malfunctioning thermostat, or even low refrigerant levels. If not taken care of quickly, these issues can quickly turn a comfy home into an oven. Don't worry, though! Gervais Mechanical offers reliable air conditioning repair in Framingham to solve your issues right away.
The time it takes to repair an air conditioner can vary depending on the issue. Minor problems like replacing a faulty thermostat could take about an hour, while more complex issues like fixing a refrigerant leak might take several. Rest assured, efficiency and quality are always top priorities for all of our AC repair and maintenance services - you can count on us to have you cool and comfortable again in no time!
Yes! Regular AC maintenance and timely air conditioning repairs can significantly improve your home's energy efficiency. Ensuring your system is in peak condition reduces energy waste, leading to lower energy bills. From ductless mini-split repair to servicing central AC systems, each air conditioning service we offer can contribute to energy savings.
While it's tempting to try to fix your air conditioning system yourself, it's recommended to hire a professional. AC systems are complex, and incorrect repairs can lead to bigger issues, decreased energy efficiency, or even safety hazards. At Gervais, our AC repair technicians in Framingham have years of experience and the right tools to do the job correctly and safely for any AC unit, be it a ductless mini-split, or a more complex central AC system.
In Framingham, where AC usage peaks during hot summers, we recommend scheduling an AC tune-up at least once a year for newer systems. However, older systems may have to be tuned up more often. If you find that your AC system needs frequent maintenance, it may be a good choice to consider upgrading to a newer, more energy-efficient system.
Absolutely! AC tune-ups are worth every penny for your air conditioner's efficiency and longevity. Regular maintenance can prevent potential breakdowns, enhance energy efficiency, and improve indoor air quality. Think of it as a small investment to safeguard your comfort during those hot summer days and nights.
In Framingham, spring is the ideal time to schedule AC maintenance. By servicing your air conditioner before the peak summer season, you ensure that it's ready to deliver optimal, energy-efficient performance when you need it the most. Plus, it helps to spot and fix any issues early on, preventing potential breakdowns and higher repair costs down the line. However, if you spot a bigger issue, call us right away. We have 24-emergency AC repair service available for your convenience.
When you schedule maintenance for your air conditioner, a technician will clean or replace filters, inspect the fan, check for leaks, and ensure that the thermostat and controls are working properly. They will also clean the outdoor condenser coils and check the coolant levels for efficient performance. Remember, Gervais Mechanical's professional AC Maintenance services in Framingham can ensure thorough and safe care for your unit.
Call the Experts: Gervais Mechanical in Framingham for Cooling Services
All Residential Services in Framingham
All Commercial Services in Framingham
24 hour emergency services, 7 days a week
18 years in business, 100+ years of experience
Professional, trained staff for all your needs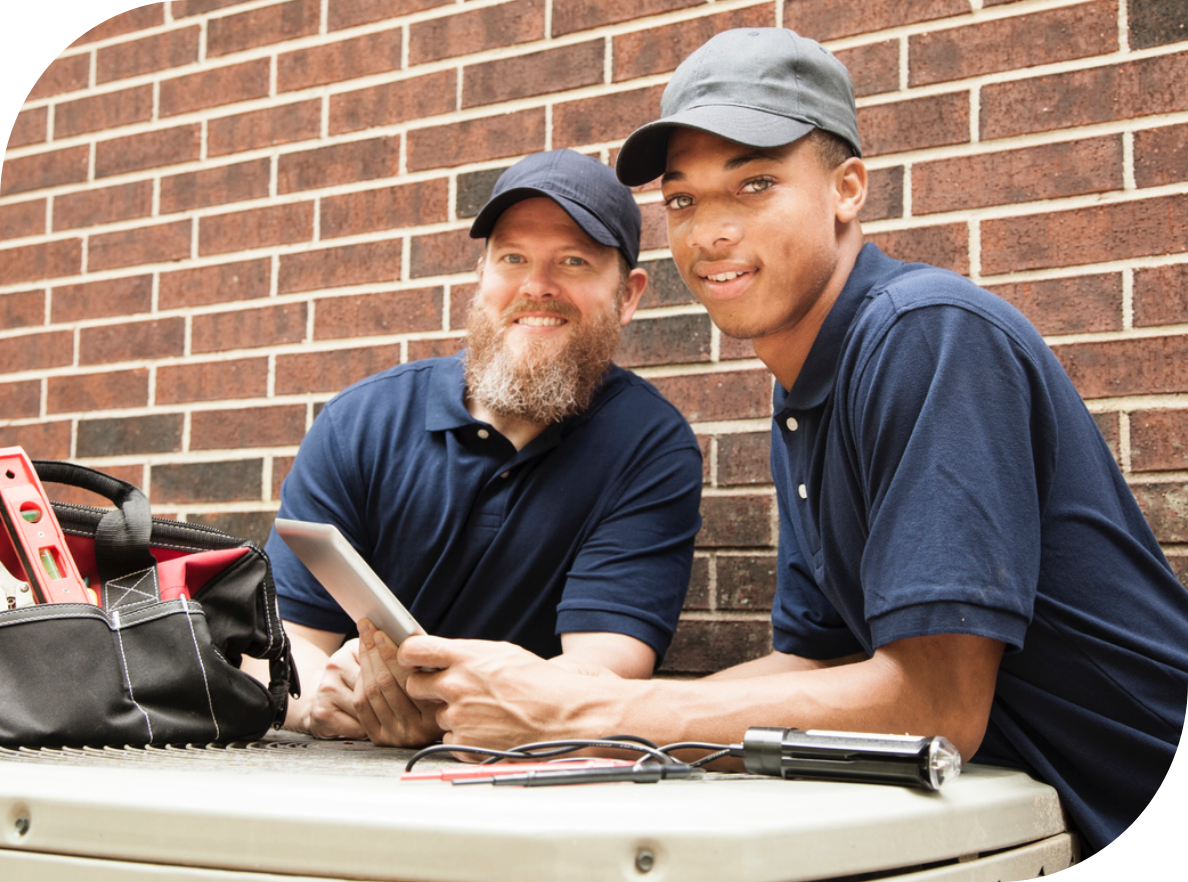 Trust Us, You Don't Want a Broken AC This Summer…
As Framingham summers grow hotter each year, a properly functioning air conditioner is no longer a luxury but a necessity. Common issues include:
Refrigerant leaks: A failing refrigerant system can lead to leaks and a lack of cool air.
Dirty air filters: Filters should be regularly cleaned to maintain efficient airflow.
Faulty wiring: Incorrect wiring can disrupt the power supply and pose a fire hazard.
Frozen evaporator coils: Poor airflow can also cause your AC's evaporator coil to freeze, impairing your unit's cooling ability.
Malfunctioning compressor: The compressor is the heart of your AC system. If it's not functioning, your AC won't cool.
But don't worry, whether you have a ductless mini-split or central AC system, our air conditioning repair team in Framingham has got you covered. Don't let the heat get on your nerves; we're on hand 24 hours for emergency AC repair!
How to Know If Your AC System Is Malfunctioning
Every air conditioner will inevitably encounter hiccups with heavy usage. Here are some common signs that your air conditioning system is malfunctioning:
Unusual odors or noises: Any out-of-the-ordinary sounds or smells can be clear indicators of a malfunction, such as a loose part or potential mold growth.
Uneven cooling and thermostat issues: If you're experiencing a stark temperature difference in different areas of your space, it's a sign that you need air conditioning service.
Poor airflow: A weak airflow can indicate a clogged filter or a failing motor. If your AC unit seems to be struggling, don't hesitate to call us.
High energy bills: An unexpected spike in your electricity bill during the hottest months could also signal a struggling AC system.
In addition to timely repairs, regular tune-ups and maintenance are the keys to an efficient, long-lasting AC system. Contact our air conditioning service team in Framingham today!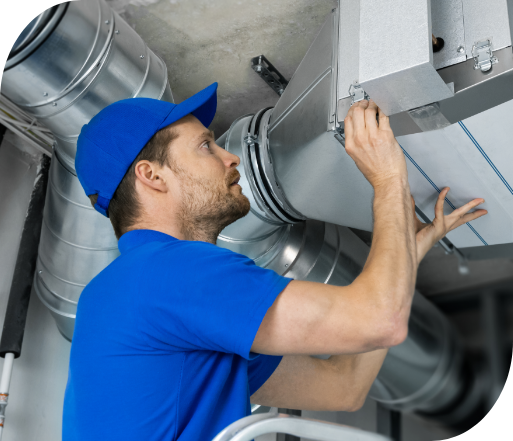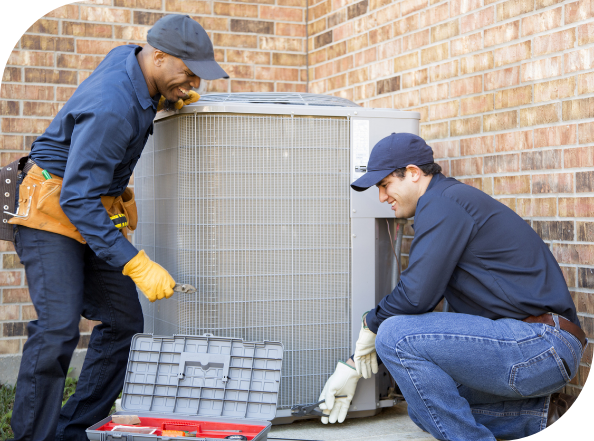 Common Air Conditioning Systems
These are the two most common types of AC systems each with its unique repair needs and common issues:
Ductless mini-split: This system is an energy-efficient choice for small spaces without the need for ductwork. However, it can develop issues like refrigerant leaks, faulty wiring, or malfunctioning compressors.
Central air conditioning: A central AC system helps improve air quality, and has the advantage of cooling an entire household with a single unit. However, older systems tend to experience more frequent malfunctions and can be more expensive to maintain.
Choosing an AC repair service company with experience in your specific type of system is crucial. Fortunately, Gervais offers top-notch air conditioning maintenance and even round-the-clock emergency AC repair services for all types of units in Framingham. We're here to ensure your summers are comfortable and worry-free!
Top-Notch Commercial AC Repair and Maintenance in Framingham
Can you imagine having to close your business due to sweltering temperatures? As the planet warms up, so do New England summers, making a well-maintained AC system crucial for your operations.
Commercial properties often require large, sophisticated HVAC systems, including a combination of central air and ductless mini-splits, to meet their cooling needs. Keeping these systems running efficiently presents unique challenges due to their complexity and scale. A one-size-fits-all approach to repair simply doesn't cut it.
That's why choosing an air conditioning service company with a deep understanding of commercial systems is essential. With years of experience, Gervais Mechanical is highly equipped to handle both residential and commercial air conditioning services in Framingham.
Comprehensive AC System Repairs? We've Got You Covered!
Our top-tier air conditioning service team in Framingham is here to keep you cool during hot New England summer temperatures. We cater to a broad range of AC systems – from central AC systems to ductless mini-splits. Our services are tailored to meet specific needs, also including service for:
Air Handlers: We're skilled at maintaining and repairing smart technology air handlers that condition and circulate air based on your home or business's cooling needs.
Outdoor Condensers: Watch out for warning signs such as warm air, frequent compressor cycling, and increased energy costs.
Cooling Towers: We understand the critical role these play in heat removal in commercial spaces. Any disruptions can halt production, affecting your bottom line.
Professional Air Duct Cleaning: Our team eliminates harmful bacteria, dust, pollen, and other contaminants from your air ducts, thereby improving both air quality and HVAC system efficiency in your residential or commercial units.
Swift, Professional, and Affordable AC Repair Services in Framingham, MA
Whenever you call our team for air conditioning repair, we'll begin by diagnosing the issue, discussing the repair process with you, and providing a clearly outlined cost estimate. We believe in honesty, transparency, and delivering high-quality, efficient services.
Also, we know that AC system breakdowns don't follow the 9-to-5 schedule. That's why we offer 24-hour emergency AC repair in Framingham and the surrounding areas. No matter the time of day, our highly skilled and experienced technicians are ready to diagnose and rectify any HVAC issues you might encounter.
We take pride in offering accessible air conditioner repair and maintenance services, complete with an array of finance options – from 0% interest loans for qualified individuals to long-term, low-payment options. In addition, all of our services come with a 5-year labor warranty and a 10-year warranty on parts for your peace of mind. To save even more, consider joining our Preferred Club Membership, starting at just $29 monthly, for discounts on preventive maintenance.
Whatever your need, when the temperatures rise, you can count on Gervais for air conditioning repair in Framingham. Call us today!
Gervais Mechanical provides service in these Massachusetts communities: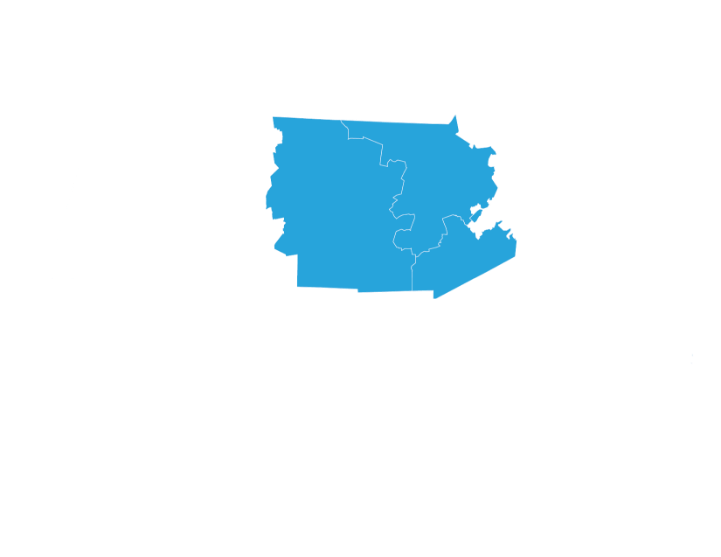 When air filters are designed, they're assigned a MERV rating. MERV stands for Maximum Efficiency Reporting Value. It's a valuable…
Introduction Your furnace plays a huge role in your home, and it is important to ensure it is always in…
The winter season is often accompanied by dry air, which may cause skin irritation, sore throats, and damage to wooden…