Total Comfort with AC Installations & Replacements in Framingham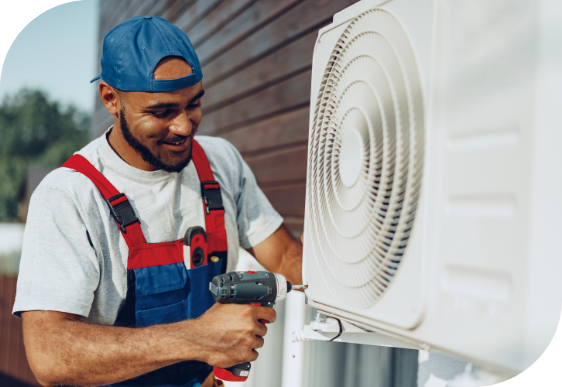 Framingham AC Installation FAQ
It may be time for an air conditioning replacement if you notice the following signs:
Frequent breakdowns or repairs
Uneven cooling throughout your home
Rising energy bills
Outdated or inefficient equipment
Excessive noise or strange odors
Inadequate cooling performance
The duration of an air conditioning replacement can vary, but it generally takes the following timeline:
Initial assessment and consultation: 1-2 hours
Ordering equipment and scheduling installation: 1-2 weeks
Actual installation process: 1-3 days
Testing, quality assurance, and customer walkthrough: 1-2 hours
Yes, a replacement air conditioning installation can lead to significant energy savings, including:
Higher energy efficiency of newer models
Reduced energy consumption due to improved technology
Enhanced temperature regulation and better airflow
Potential eligibility for energy-saving rebates or incentives
Long-term cost savings through lower utility bills
When hiring a company for a new AC installation or replacement, it's important to consider the following factors:
Size and capacity of the unit based on your space
Energy efficiency and SEER rating
Noise level during operation
Features and programmable settings
Compatibility with your existing ductwork or installation requirements
Warranty and after-sales support
Budget and cost-effectiveness
Brand reputation and reliability
To prepare for the installation of an air conditioning replacement system or brand new AC installation in your home or business, follow these steps:
Clear the area around the existing AC unit for easy access.
Remove any obstacles or debris from the installation site.
Schedule an appointment with a professional HVAC technician for assessment and consultation.
Discuss your specific requirements and preferences with the technician.
Determine the appropriate size and capacity of the new AC unit.
Consider any necessary modifications to the ductwork or AC installation area.
Make necessary arrangements for financing or payment options, if applicable.
Plan for any temporary adjustments to your cooling needs during the air conditioning replacement process.
Communicate with the HVAC company to confirm the installation date and any additional instructions.
Call the Experts: Gervais Mechanical in Framingham for Cooling Services
All Residential Services in Framingham
All Commercial Services in Framingham
24 hour emergency services, 7 days a week
18 years in business, 100+ years of experience
Professional, trained staff for all your needs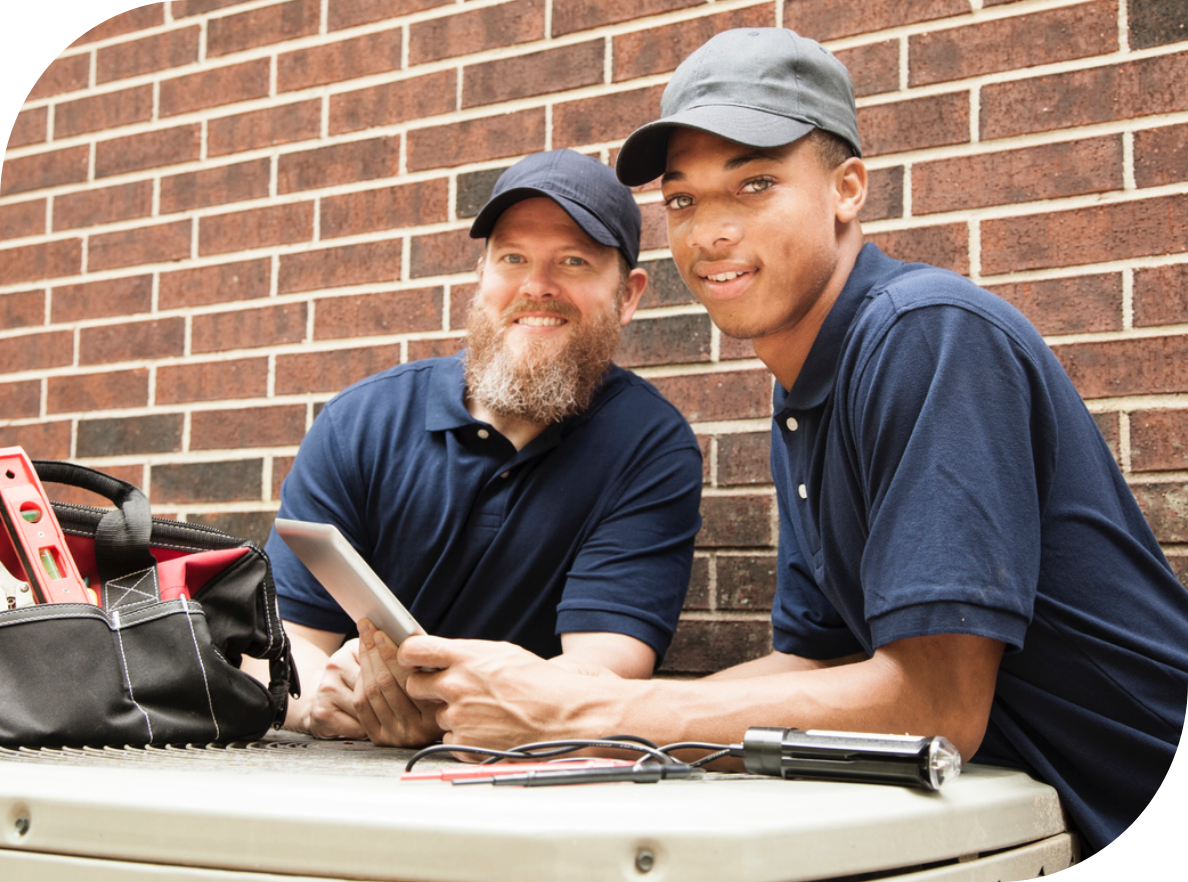 Zero Headache AC Installations in Framingham
Experience zero bull and hassle-free air conditioner installations in Framingham with our trusted services. With our air conditioner installation services, we prioritize honesty and expertise, ensuring that you receive transparent and reliable solutions for your needs.
Our team of skilled mechanical engineers are dedicated to providing exceptional air conditioner installations and replacements with the highest level of professionalism. When you book one of our air conditioning installation pros to come out to your Framingham home or business, you can trust us to deliver quality workmanship and a straightforward approach. Our work will give you peace of mind and a refreshing home environment.
Why Trust Gervais Mechanical for an Air Conditioning Replacement?
With our extensive expertise in air conditioning installations in the Framingham community and deep-rooted industry experience, rest assured that your air conditioning replacement will be executed with unparalleled skill and precision.
We're a caring group of mechanical engineers. Rely on us to provide you with genuine recommendations, ingenious solutions, and a seamless journey from beginning to end. No bull!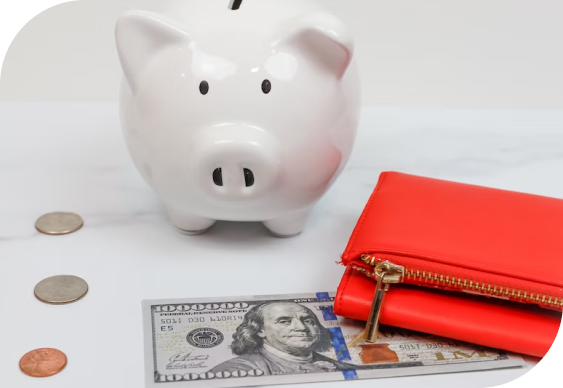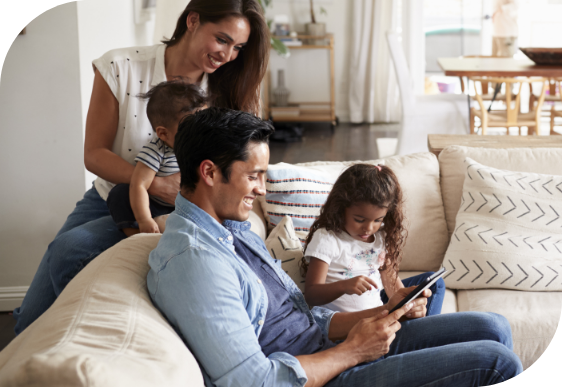 We Partner with Mass Save! Affordable AC Installations
As longtime contributors to our Framingham neighbors, we are proud to team up with Mass Save, bringing you affordable AC installations and replacements that prioritize energy efficiency & savings. With our industry expertise and unwavering commitment to customer satisfaction, we'll walk you through the entire air conditioning installation process, from selecting the perfect AC system to ensuring you are able to take advantage of money saving rebates and incentives.
Count on Gervais to provide cost-effective air conditioning installation solutions that not only keep you cool but also reduce your energy bills. Experience exceptional service and unbeatable value with our Mass Save partnership for all your AC installation or replacement needs in Framingham.
Keep Your Old Framingham Home Cool with Ductless Mini Split Installations
Discover the game-changing comfort when you get a ductless mini split air conditioning installation for your Framingham home. Our expert technicians will show you the way to energy-efficient cooling, hassle-free mini-split installation, and customizable comfort zones.
Say goodbye to clunky, overpriced ductwork and hello to sleek, powerful units that bring a refreshing breeze to your space.
Energy Efficiency that Saves You Money & Keeps You Safe
An air conditioning replacement service is the perfect time to increase your cooling system's energy efficiency. It will be better for the environment, and it will help you save money on energy costs to boot. Our professional AC Installations and replacements guarantee:
Enhanced energy efficiency
Improved indoor air quality
Extended lifespan of your AC system
Validation of manufacturer's warranty
Compliance with building codes
Your Friends & Neighbors in Trust Us for Air Conditioning Replacements & Installations in their Framingham Homes
When it comes time for an air conditioning replacement, you need a service that fits your budget, house size, and comfort needs.
We know the importance of timely air conditioning replacement for outdated, inefficient, or troublesome systems when living in Framingham. When you choose us, you'll experience:
Professional Assessment: Our team thoroughly evaluates your existing system, considering efficiency, capacity, and compatibility with your property.
Energy-Efficient Solutions: We prioritize high-efficiency air conditioning installations that deliver optimal cooling and substantial energy savings.
Reliable Installations: Our skilled technicians ensure precise and dependable installation, maximizing your new air conditioning installation's performance and lifespan.
Customized Recommendations: We tailor our recommendations to your specific needs, preferences, and budget, ensuring a solution that perfectly suits you.
Post-Installation Support: Count on us for comprehensive aftercare, including maintenance services and assistance with warranty claims, ensuring your ongoing satisfaction with your new air conditioning system.
Gervais Mechanical provides service in these Massachusetts communities: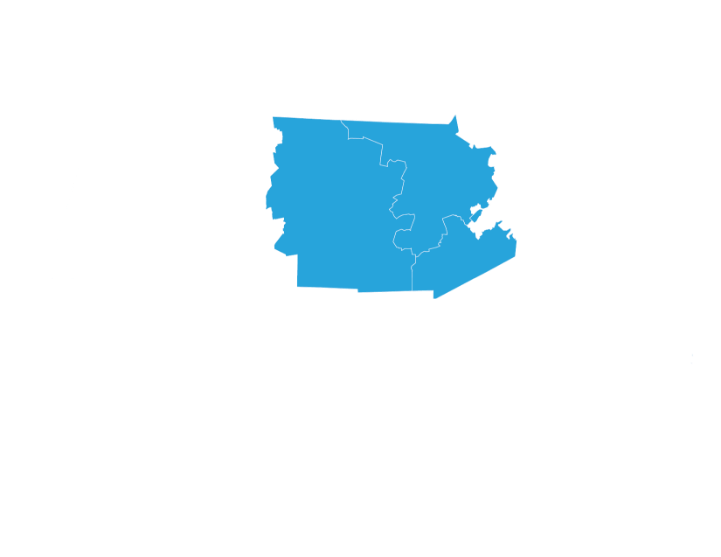 When air filters are designed, they're assigned a MERV rating. MERV stands for Maximum Efficiency Reporting Value. It's a valuable…
Introduction Your furnace plays a huge role in your home, and it is important to ensure it is always in…
The winter season is often accompanied by dry air, which may cause skin irritation, sore throats, and damage to wooden…