HVAC services in Brookline - FAQ
Brookline's weather can be tough on HVAC systems. Keep a regular maintenance schedule. This helps your system handle temperature swings. And don't shy away from the occasional HVAC repair – it keeps things running smoothly. Remember, investing in quality HVAC installations and considering an upgrade with HVAC replacement can make all the difference. Partnering with reputable HVAC companies in Brookline is key.
Yes, in Brookline there are energy incentives for those looking to give their HVAC a boost. Partner with the best HVAC companies, and you could tap into rebates on specific HVAC installations. It's a win-win: great performance and energy savings. Opting for a modern HVAC replacement can further qualify you for additional savings.
For Brookline homeowners, preventing HVAC mishaps is simpler than you'd think. Team up with top-tier HVAC companies for consistent check-ins. It keeps your HVAC installations humming along and catches any problems early on. Swift HVAC repair nips tiny hiccups in the bud and can add years to your system's life. And sometimes, it's time for an HVAC replacement to get that latest and greatest in efficiency. Stay ahead of the game, and you're all set for comfy living.
Putting off HVAC maintenance can be a costly game. Small problems can blow up into bigger HVAC repairs or even force an early HVAC replacement. And it's not just about being cozy. In a business setting, it can disrupt your operations. Top HVAC companies always push for that routine check – it keeps things efficient and safe.
When your climate control decides to take a day off, the best HVAC companies jump into action. Emergency HVAC repair Is usually a same-day deal, getting you back up and running ASAP. Sure, the time to fix might vary based on the problem, but top-tier service and quick solutions are the name of the game at Gervais Mechanical. Be it a simple fix or a more involved HVAC replacement, the aim's always to get you back to comfort fast.
24 hour emergency services, 7 days a week
18 years in business, 100+ years of experience
Professional, trained staff for all your needs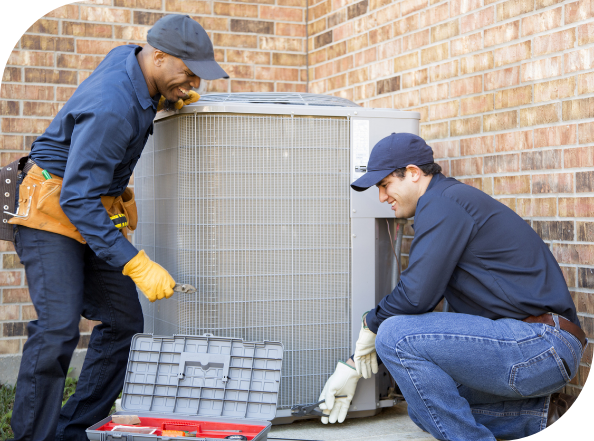 Comprehensive HVAC solutions tailored for you
Gervais Mechanical stands out among HVAC companies in Brookline, MA. We're your neighbors, offering top-tier HVAC services. We start with expert HVAC installations, and if things go south? We're right there with a swift HVAC repair. And we don't stop there. We're big believers in regular HVAC maintenance. It's simple: it makes your system last longer and run smoother.
Worried about the air in your home? We've got you. We do thorough indoor air quality checks and give you real-deal solutions for cleaner air. Plus, our ventilation clean-ups ensure you're breathing easy and your system's running efficiently. Looking for the best in HVAC replacement or HVAC maintenance? Give Gervais a call. We'll keep your home comfy without compromising your budget.
Brookline's reliable emergency HVAC services
Let's face it, HVAC issues don't wait for an invitation, and timing is crucial. That's why Gervais Mechanical is always ready. Day or night, we're your go-to HVAC company in Brookline.
Whether it's a sudden HVAC repair, an out-of-the-blue HVAC installation, or a needed HVAC replacement, we're on it. Sleep easy. With Gervais, prompt and professional help is just a call away.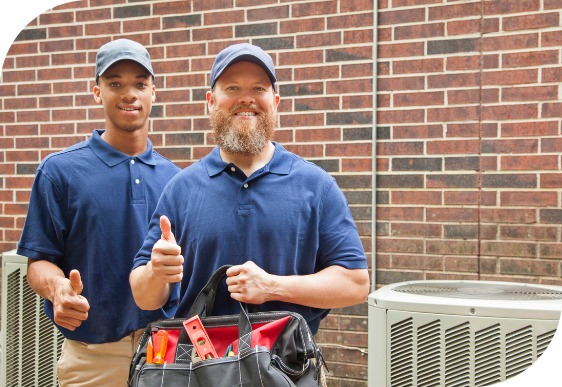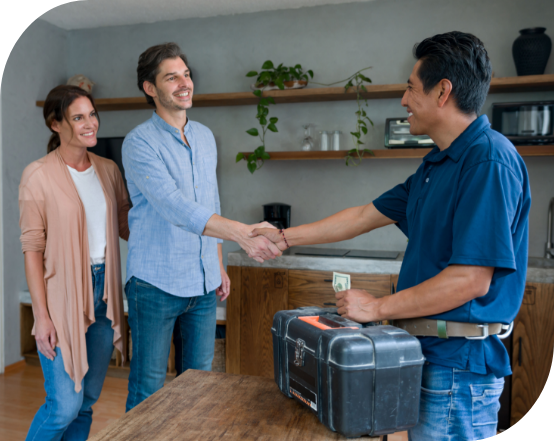 Top-quality HVAC installation and replacement
When it comes to HVAC installations and HVAC replacements, Gervais Mechanical stands out among HVAC companies in Brookline. Our deal? We make sure every HVAC job is done right, with a keen focus on safety and efficiency.
Upgrade with us, and you're looking at sleek, energy-smart units that save you money. Whether it's a new HVAC installation or a quick HVAC repair, at Gervais we've got your back.
Brookline's go-to for HVAC maintenance
Around Brookline, residents know Gervais Mechanical means quality HVAC maintenance. Regular check-ins for your HVAC aren't just good sense—they're a money saver.
With our routine HVAC maintenance, you're dodging those surprise HVAC repair or replacement calls. We're proud to be a top pick among HVAC companies in Brookline. Every HVAC installation, repair, and maintenance job, big or small, we handle them with expertise and a deep sense of urgency.
Expert HVAC services, commercial and residential
In Brookline, when people think of professional HVAC maintenance, they think of Gervais Mechanical. Regular system check-ups? They're key. They keep your HVAC installations strong and help you save cash in the long run. Don't play the guessing game. Avoid those surprise HVAC repair moments.
Choose Gervais Mechanical. We're leading the pack of HVAC companies in Brookline, spotting and fixing any HVAC issues before they become big headaches. Need HVAC maintenance? Think Gervais. Make the call today, be set for tomorrow.
Boiler Heating System Installation & Repair
Furnace Installation, Repair & Replacement
Ductless Mini Split Heating Installation
AC System Installation & Repair
Ductless Mini Split A/C Installation
Rooftop HVAC Installation & Maintenance Experts
Complete Plumbing For Homes & Businesses
Complete Plumbing System Replacement
Water Heater Installation & Replacement
Gervais Mechanical provides service in these Massachusetts communities: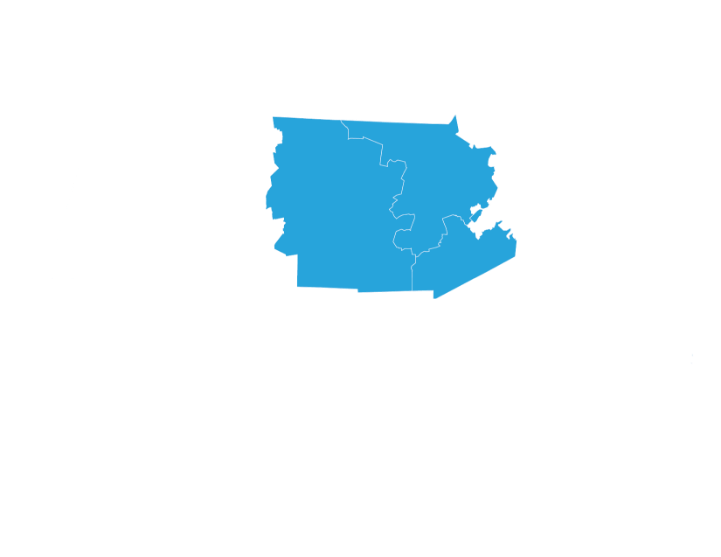 When air filters are designed, they're assigned a MERV rating. MERV stands for Maximum Efficiency Reporting Value. It's a valuable…