Water Heater Repair in Auburn: FAQs
You may not notice right away that your hot water heater is failing, but once it's out, it's hard to miss. If your water isn't heating as quickly or you only have hot water for a few minutes, it may only be a matter of time before your unit fails altogether. Some other signs could be:
The hot water smells funny or is off-color
Water is pooling up around the unit
The heater is making funny noises
If you've experienced any of these signs, don't wait to schedule your hot water heater repairs with our Auburn team as soon as you can.
The average lifespan of a water heater is 8 to 15 years, depending on the type of heater and how it is cared for.
It's important to get both gas and electric water heaters flushed regularly to avoid the buildup of mineral deposits. Tankless water heaters typically last longer than conventional units but also need consistent hot water services to avoid issues. To ensure the longevity of your water heater, we recommend getting an annual checkup on your unit.
If your electric water heater or gas water heater needs repairs, our Auburn plumbing services experts are available day or night. Gervais' team of professional contractors is ready to help at a moment's notice. In Auburn, for water heater repair, don't wait to schedule your appointment - call today!
In Auburn, water heaters work hard during the cold Massachusetts winters. Here are some tips to help you extend the life of your hot water heater and keep it running efficiently:
Wrap your hot water heater and pipes in insulation to keep the heat inside and save energy.
Make sure the thermostat is set to the right temperature. 120-140 degrees Fahrenheit is a good range to aim for.
Once a year, drain the tank to get rid of any sediment buildup that can cause damage and decrease efficiency.
Try to only run your dishwasher and washing machine when they are full to save energy.
Take care of any leaks as soon as you notice them to avoid wasting hot water.
Regular plumbing services and inspection by a professional can also help keep your hot water heater in tip-top shape.
If you notice that your water isn't as hot or is taking much longer to heat up, it could be a sign that your unit is due for a water heater repair. For gas and electric water heater repair service in Auburn, call Gervais!
A hot water heater expansion tank is a small tank that gets installed near your hot water heater. As the water gets hot it tends to expand and without this tank, pressure can build up in your system, damaging your hot water heater or pipes.
However, not all water heaters have expansion tanks, this depends on the system your water heater is using. Expansion tanks are typically only needed for closed-loop systems, like those that use a backflow preventer or a check valve. These systems are more likely to build up pressure, and the expansion tank is there to keep everything running smoothly and prevent any damage.
If you have an open-loop system like those that use a relief valve, you don't need an expansion tank. The relief valve will take care of any extra pressure and keep everything safe. Also, some newer models of water heaters, like tankless ones, don't require an expansion tank at all because they don't store hot water, instead, they heat it on demand, so there's no chance of pressure building up.
If you have questions or are not sure what type of system you have, give us a call - our Auburn water heater repair specialists will make sure your unit has exactly what it needs!
A heat pump water heater is a type of water heater that uses a heat pump to create hot water rather than a heating element.
It has two main parts, an indoor unit which is where the water tank is, and an outdoor unit where the heat pump is. The heat pump uses heat from the air or ground to heat the water in the tank.
Heat pump water heaters are very energy-efficient and good for the environment but are best for regions with mild weather. In Massachusetts, the cold season lasts longer, making it harder for a heat pump to provide hot water. Heat pump water heaters can also be a bit more expensive to purchase and install than traditional water heaters.
If you're considering a water heater replacement or a hot water heater repair in Auburn, give Gervais a call. Our hot water services experts will guide you in choosing the best type of hot water heater for your home.
Plumbing Services in Auburn
24 hour emergency services, 7 days a week
18 years in business, 100+ years of experience
Professional, trained staff for all your needs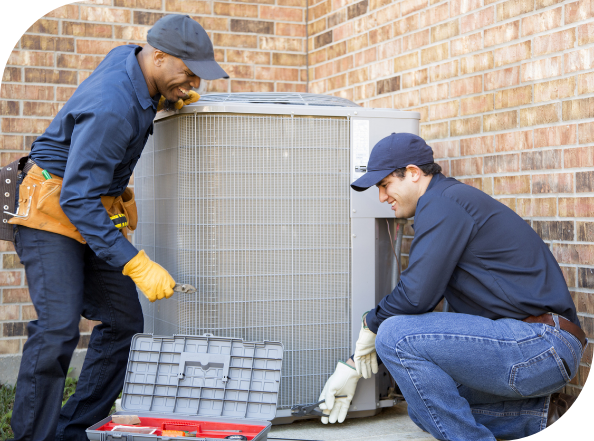 Services We Offer for Hot Water Heater Repairs in Auburn
Serving residential and commercial properties, we are experts in gas, oil, and electric water heater repair services in Auburn. We repair the following - and more:
Gas water heaters
Electric water heaters
Tankless water heaters
Water heater parts
Heat control panels
Water heater accessories
Fittings, pipes, vents, and seals
We offer routine services to clean your unit and keep it running at its best, and offer tank and tankless hot water heater installation. If you have a concern, give us a call and we'll find the right solution for you!
Commercial & Residential Water Heater Repair in Auburn
In Auburn, we do it all! Commercial or residential, no job is too small or too large. If you're concerned with your residential water heater, repairs in Auburn are just a phone call or click away.
We also proudly provide robust repair solutions for commercial businesses. Our technicians are expertly trained in the complexities of commercial water heating systems. And with internal staff on hand 24/7, you don't have to worry if something goes wrong, no matter the hour.
If you're in need of commercial water heater repair, our Auburn team is ready to help at a moment's notice.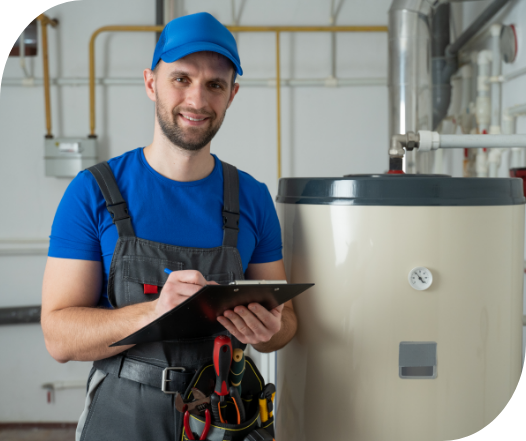 Great Warranties & Flexible Financing
Customer service matters to us - we take a lot of pride in our work and want you to feel confident that when you call Gervais, the job will be done right. This is why we back our work with a 5-year standard labor warranty and a 10-year parts warranty - some of the longest in the area. Whether you need a water heater installation, water heater replacement, or hot water heater repair service in Auburn, it's important to us that you feel secure with the services we provide.
If costs are an issue, we offer special financing plans for those who qualify. No matter your unique situation, we are certain that we can find a solution for you. Simply contact us to find out more!
What to Expect During Your Service Call in Auburn, MA
When you contact us to schedule your water heater repair in Auburn, you can bet that we'll deliver our very best.
We promise expert advice, every time. If you need a residential water heater repair in Auburn, we'll treat your home with respect and listen to all of your concerns. For commercial water heater repair in Auburn, we'll take care to understand how your business functions and impacts your HVAC system to make sure that we provide the right solution.
We'll also advise you on how to properly care for your unit to avoid extra costs down the road. Your satisfaction is our first priority, and we won't leave the job until we meet it!
18 Years of Trustworthy Service - Water Heater Repair in Auburn, MA
At Gervais, we know how important hot water is to the everyday routine of a household. That's why we proudly offer 24-hour hot water heater repair service in Auburn, MA. Our contractors have been thoroughly trained to repair both electric water heaters and gas water heaters. If there's a problem, we guarantee that we'll fix it.
You can put all of your water heater repair needs in our hands. With Gervais Mechanical, water heater repair in Auburn has never been easier.
Gervais is a family-owned (and oriented) business, and we take great pride in our work. Our specially trained contractors are professional and reliable experts in their field. We'll thoroughly go over every detail to ensure that nothing gets missed, and we won't leave the job site until the job is complete.
We really care about our customers in Auburn and great customer service is a top priority. If water heater repair is on your to-do list, you can count on us to get the job done right. We guarantee your satisfaction!
Gervais Mechanical provides service in these Massachusetts communities: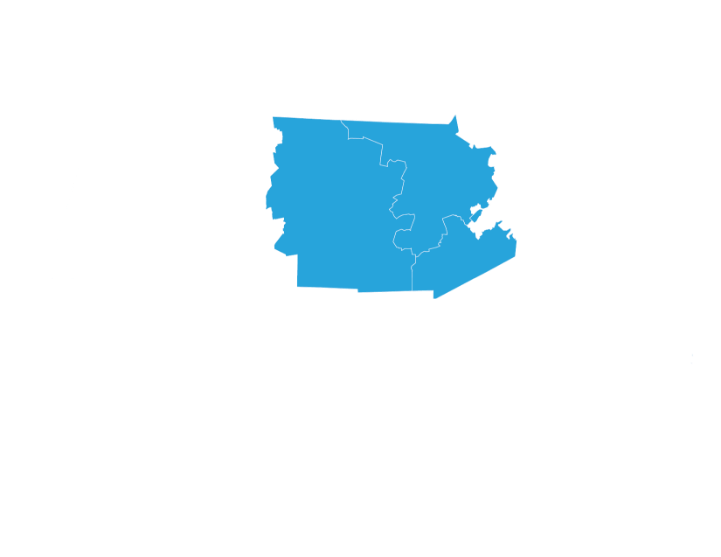 When air filters are designed, they're assigned a MERV rating. MERV stands for Maximum Efficiency Reporting Value. It's a valuable…
Introduction Your furnace plays a huge role in your home, and it is important to ensure it is always in…
The winter season is often accompanied by dry air, which may cause skin irritation, sore throats, and damage to wooden…