Auburn Water Heater Installation: FAQs
The average lifespan for a hot water heater is 8-10 years. Here are a few things that may tell you it's time to take a look at your unit:
Your unit is taking longer to heat water

You're running out of hot water sooner than you used to

Strange noises coming from your unit

Smelly, metallic tasting, or rusty colored water

Your unit is leaking
Some of these issues can be repaired, but you won't know for sure until you have someone from a plumbing company come inspect your unit. The general rule of thumb is if the repair is over half the cost of a new unit, it's time to consider a new water heater installation. In Auburn, our hot water heater technicians are here to help - whether it's a fix or time for a new unit, call Gervais!
Installing a hot water heater requires specialized knowledge and skills. While it may be tempting to try to do it yourself, there are many reasons why it's best to have professional water heater installers do the job. 
In Auburn, safety is our top priority and hot water heaters can be dangerous if they are not installed properly. Improper plumbing or electrical connections can cause gas leaks, electrical fires, or water damage to your home.
Additionally, local building codes and regulations play a big role in the installation process. Whether it's for commercial or residential water heater installation, our Auburn professionals have a thorough understanding of these regulations and will make sure the installation complies with them.
Our water heater installers in Auburn have the necessary training and experience to handle an installation quickly, safely, and efficiently.
Commercial water heaters are industrial machines but still suffer from wear and tear over time. When maintained correctly, a commercial water heater can last up to 20 years.
To extend the life of your commercial hot water heater, be sure to schedule an annual service with a professional water heater company. A technician will check for leaks and corrosion, replace the anode rod if necessary, and can also insulate the unit to help with energy efficiency. 
We offer annual service plans to our fellow business owners in Auburn, MA. To extend the life of your unit, give us a call today!
In Auburn, water heater replacement typically takes 2-3 hours, and at the very most, is a full day's service.
Tankless hot water heaters may take longer to install and set up because they have specific venting requirements. The fuel source can also impact timing, as natural gas installation is a bit more complicated. That being said, you definitely don't need to plan for more than a full day without hot water when you're getting a new hot water heater.
Our water heater installers are knowledgeable, thorough, and efficient. We're quick - not rushed - and get the job done right so that you're enjoying your hot water again in no time!
When buying a new gas, propane, oil-fueled, or electric water heater, here are some things to think about:
Type: There are different types of hot water heaters, like tank storage, tankless, heat pump, and solar, each with their own advantages and disadvantages.

Size: You need a hot water heater that fits your household. If it's too small, it won't keep up with demand. If it's too big, it'll waste energy.

Energy efficiency: A hot water heater that is more energy efficient will help you save on your utility bills.

Cost: More energy-efficient models are usually more expensive, but they'll save you money in the long run.

Fuel type: If you're looking at a gas tankless heater, you'll need to make sure that you have a natural gas line in your home.
In Auburn, our water heater installation experts will help you find the right hot water heater that fits your needs and budget!
The energy efficiency of a hot water heater depends on different factors, like the unit's size, your climate, and how much hot water you use. 
Typically, tankless water heaters are known to be more energy efficient than traditional tank storage water heaters because they only heat water as you need it, instead of constantly heating a big tank of water. This can save you energy, especially if you don't use a lot of hot water.
But, if your household uses a lot of hot water, a tank storage water heater might be a better fit for you. It can store a large amount of hot water, so you have it ready when you need it.
Fuel source also impacts the efficiency of a water heater. Solar water heaters are by far the most energy-efficient, followed by natural gas-fueled water heaters. 
If you need help choosing an energy-efficient hot water heater, consult our plumbing services professionals and they'll help you pick the best unit for your home!
Plumbing Services in Auburn
Residential Plumbing Services
Commercial Plumbing Services
24 hour emergency services, 7 days a week
18 years in business, 100+ years of experience
Professional, trained staff for all your needs
Water Heater Installation In Auburn: What to Expect
At Gervais Mechanical, our licensed plumbers will take great care when installing your new water heater.
We'll first clear the area in which we will be installing your new water heater, removing the old unit if needed. After shutting off the water and power supply, we'll drain the tank, disconnect the water lines, put in the new unit, and install the relief valve and fittings. Then it's time to reconnect the water lines and turn your new hot water heater on!
Extend the Life of Your Water Heater with Annual Service by Gervais
All homes need maintenance, and in Auburn, hot water heaters are no different. When you contact Gervais Mechanical, you can be confident that you will get the right services for your particular situation, including repairs, annual checks, and water heater replacement in Auburn. 
We understand that a hot water heater is an essential part of your home and treat it as such. We take the time to fully understand your needs and provide the solutions that will make you feel taken care of during your time with us - customer service is our number one priority!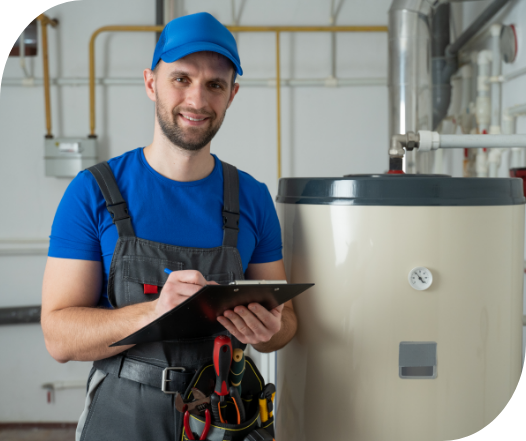 Choosing the Right Water Heater
Tank or tankless, gas or electric, when you're choosing a new hot water heater, there are many options, and we're here to help. 
Fuel source, size of your home or business, cost, and energy efficiency - these are all things you should consider when selecting a new water heater for installation. In Auburn, we have cold winters and many older homes that may need modifications in order for a new water heater to be installed. 
Experts in heating, cooling, electrical, and plumbing, our company's knowledgeable team of techs will help guide you when selecting your unit. We understand the complexities of older homes and large commercial spaces, and how to factor in a new water heater to your existing home comfort system. 
A water heater may just heat water, but that hot water impacts your daily life. When you're ready for a new hot water installation, choose the team in Auburn that will get the job done right!
Emergency Service for Homes and Businesses throughout Central Massachusetts
Gervais Mechanical is the trusted choice in Auburn for residential water heater installation. All homes are different and what you expect to be the issue in yours may not be what is actually happening. Our plumbing services technicians do a full diagnostics inspection to understand the underlying issues with your hot water heater, serving you as promptly and efficiently as possible. 
We understand that time is of the essence during these situations and with 24/7 customer service, we are here to help you even during after-hours emergencies. Night or day, our service technicians are ready to assist you. We value honest and transparent communication, making sure you always understand every step of the process.
Gervais Mechanical is one of the best commercial water heater installers in Auburn. We are well prepared to handle any and all unexpected emergencies, as well as install new energy-efficient units to benefit your business and your bottom line. 
Whether you need emergency service, a new unit, or water heater repairs, you can count on Gervais.
The Best Warranties + Affordable Service for Water Heater Installation In the Auburn Area
At Gervais, we take pride in providing our customers with quality products and quality labor. That is why we offer warranties for all of our services, making our customers feel more confident in working with us. All of our standard labor services have a 5-year warranty and all of our parts have a 10-year warranty.
Plumbing services are costly, and we understand that a new water heater is an investment. At Gervais, we have financing options available to make the entire process more affordable. We also work with different rebate programs to bring your costs down and make sure that you get quality service at a price you can afford. 
With technology rapidly available at our fingertips, we all do online research before investing in something new, but it is also important to seek expert advice when it comes to a major purchase like a hot water installation. That is why we conduct an extensive diagnostics investigation to make sure we are helping you make the best decision for your home.
Gervais Mechanical provides service in these Massachusetts communities: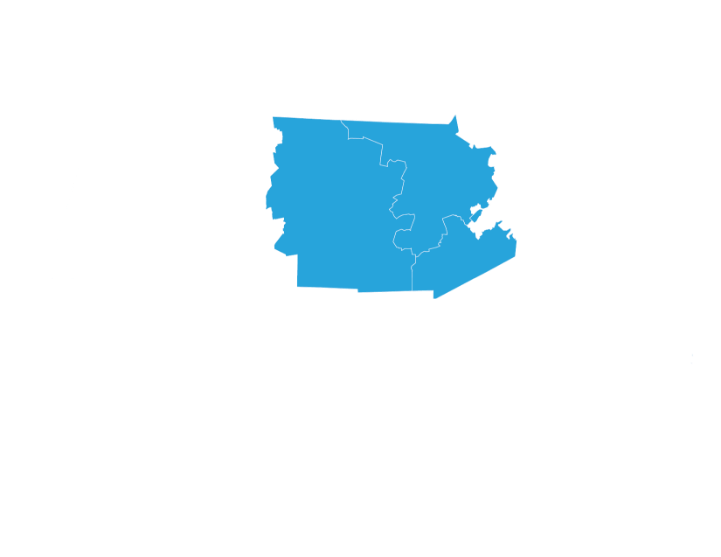 If you are opting to install a new AC system in your home, you must choose between a ducted air…
Many people with AC units in their homes need help with how they can save energy costs. One of the…
A good mattress can help you get a good night's sleep, but it's only as good as the temperature in…