Plumbing maintenance is very important. 
By having a professional plumber inspect your plumbing system on a regular basis, they can identify and address any potential issues before they become major problems. This can save you money in the long run and help you avoid unexpected plumbing emergencies. Plus, routine maintenance can help improve the efficiency of your plumbing system, which can reduce your water bills and save you money on energy costs. 
Overall, investing in plumbing maintenance is a smart and practical way to take care of your home and ensure that your plumbing system is working as it should.
When it comes to plumbing systems, it's best to call a professional. Dripping faucets, running toilets, clogged drains, and other common household plumbing issues may seem easy to repair on your own, but we advise homeowners to perform these jobs with caution. Many times, what you see is only a hint of a much larger problem.
If you're having an issue, call one of our reliable plumbers in the Auburn area to inspect your system. We'll get the repair done safely and correctly so you can go back to enjoying running water again in no time.
Just like any other household system, pipes undergo wear and tear and may need repair from time to time. A few signs that your pipes need to be repaired are:
Low water pressure

Rusted or corroded pipes

Strange noises

Damp walls and floors

Contaminated water
If you're noticing any of these issues, it's important to call a plumber right away. Whether you need a repair or your pipes need to be replaced, our team in Auburn is available 24/7 for all plumbing issues and emergencies.
A plumber is responsible for installing, maintaining, and repairing plumbing systems, including pipes, fixtures, and appliances. Their role is essential to ensuring that homes and buildings have access to clean water and functioning plumbing systems.
Plumbers also install and repair gas lines and appliances, such as a new stove or boiler, and work with other HVAC professionals to ensure that all of the systems in your home are working safely and correctly.
The most common issues when it comes to plumbing are:
Dripping faucets

Leaky pipes

Running toilets

Low water pressure

Sump pump failure

Water heater problems
Whether your shower isn't working or your basement has flooded, you can count on the experts at Gervais. In Auburn, our plumbers are on call 24 hours a day - emergency or not, we'll be there when you need us!
Call the Experts: Gervais Mechanical in Auburn for Plumbing Services
All Residential Services in Auburn
All Commercial Services in Auburn
24 hour emergency services, 7 days a week
18 years in business, 100+ years of experience
Professional, trained staff for all your needs
Why Choose Gervais Mechanical?
With over 18 years of experience providing commercial and residential plumbing services in the Greater Auburn area, Gervais Mechanical has become the number-one choice for local residents. 
We take pride in our work and are committed to providing the best service - without the fluff. We believe in honest pricing, clear communication, and getting the job done right. When you call us for plumbing service, one of our Auburn area team members will inspect your system, outline a clear plan and pricing, and ensure that the service is done to your fullest satisfaction.
We also offer some of the best warranties in Massachusetts, with a 5-year standard warranty on labor, and a 10-year warranty on parts, you'll have peace of mind that your plumbing systems are in great hands with Gervais.
24-Hour Emergency Service, 7 Days a Week
Whether you have a dripping faucet, water damage, or need a new hot water heater installed, we're here for you! Some plumbing issues that warrant emergency service include:
Burst or leaking pipes

Sewer line backups

Clogged or overflowing toilets

Flooding or water damage

Frozen or damaged water lines

Loss of hot water
It's important to call a plumbing contractor right away if you're experiencing any of these issues. Major plumbing emergencies can cause significant damage to your property and can even be a threat to your health or safety. We've got team members in Auburn on-call 24/7 for all of your plumbing needs, so if you need emergency plumbing service, call Gervais!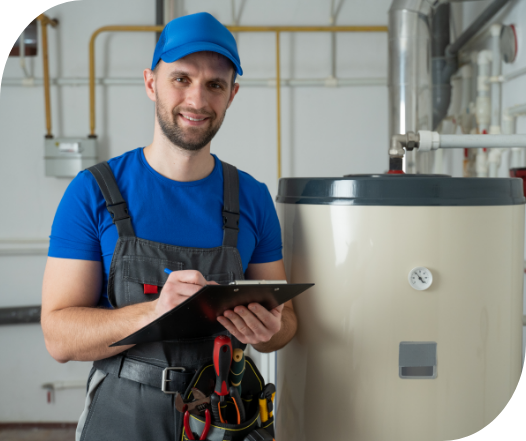 Upgrade Your Plumbing System with Gervais
If you have an older home with outdated plumbing, you may want to consider new pipes to help avoid leaks and other major plumbing problems. New pipes are made from durable materials, such as PVC or copper, that can withstand wear and tear and last for decades. They also offer improved water pressure and flow.
In addition, remodeling your bathroom or kitchen can also be a great opportunity to upgrade your plumbing system. Installing new fixtures such as low-flow toilets and shower heads can help you conserve water and reduce your water bills. Upgrading to energy-efficient appliances, such as a tankless water heater, can also help you save money on your energy bills and reduce your carbon footprint. Our plumbers in Auburn are experts in upgrading plumbing systems and can help you choose all the components for an efficient, comfortable, and safe home.
Commercial Plumbing Services in Auburn, MA
Commercial plumbing systems are typically more complex and larger in scale than residential systems, as they are designed to handle higher water demands and heavier usage. Because of these differences, it's important to hire a plumber that has experience and expertise in servicing commercial systems.
The commercial plumbers at Gervais are trained to handle the unique challenges that come with commercial plumbing, such as complying with building codes and regulations, coordinating with other professionals on large-scale projects, and diagnosing and repairing complicated plumbing problems. We'll make sure your repairs and replacements are cost-effective and done quickly and efficiently so that you can get back to business in no time!
Can a Plumber Help with Energy-Efficiency? You Bet!
Our plumbers in Auburn are efficiency experts. Not only are we committed to fair prices, we're here to help you lower your energy bills as well.
Here are some of the ways we can help you increase energy efficiency in your home.
Installing a new hot water heater: New, more energy-efficient water heaters, such as tankless water heaters or high-efficiency models, offer big savings on energy bills and will help to reduce your carbon footprint.
Fixing leaks: Leaky pipes or fixtures can waste a significant amount of water, which can drive up your water bill and waste energy. We'll identify and repair leaks in your plumbing system, helping you conserve water and energy.
Installing low-flow fixtures: To lower water usage and your utility bills, consider having us install low-flow shower heads and faucets, which use less water than traditional fixtures, and use less energy in the process.
Insulating your pipes: Insulating your pipes can help prevent heat loss and ensure that hot water reaches your fixtures more quickly, helping you save on both energy and water.
Providing routine maintenance: Regular maintenance of your plumbing system can help ensure that it is running efficiently and prevent potential issues from becoming major problems. When you call us for plumbing system maintenance, we'll clean your drains, inspect your pipes and ensure your plumbing system is in top condition.
If you're ready to save money on energy bills and reduce your environmental impact, call the plumbers at Gervais!
Gervais Mechanical provides service in these Massachusetts communities: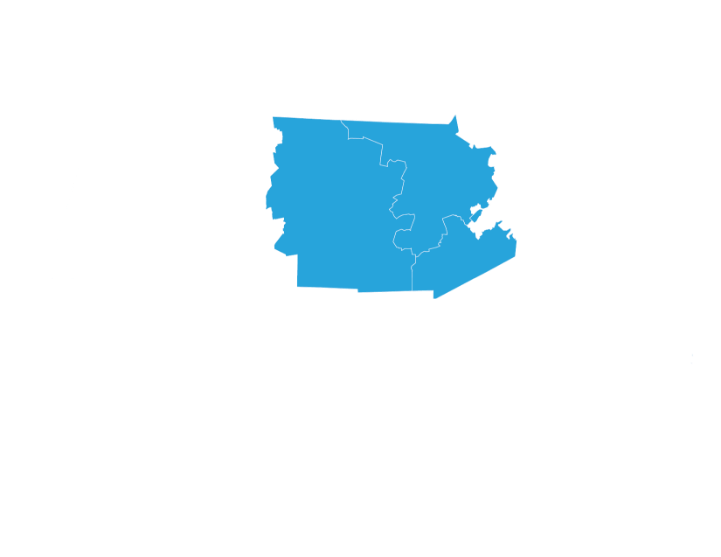 When air filters are designed, they're assigned a MERV rating. MERV stands for Maximum Efficiency Reporting Value. It's a valuable…
Introduction Your furnace plays a huge role in your home, and it is important to ensure it is always in…
The winter season is often accompanied by dry air, which may cause skin irritation, sore throats, and damage to wooden…