Some signs you might need an electrical panel upgrade are frequent circuit breaker trips, dimming or flickering lights, outdated fuse boxes, and reliance on extension cords. Contact our 24-hour electrician service to assess you.
Circuit breakers and fuse boxes protect your electrical system. A circuit breaker is a switch that trips during an overload while a fuse melts, requiring replacement. Our 24-hour electricians can help you understand which system suits your needs and execute installations or upgrades.
An electrical panel upgrade and electrical sub-panel installation cost will be based on house size and panel capacity. Whether you need to install a sub-panel, replace a sub-panel, or an electrical panel upgrade, contact our 24-hr electricians for an estimate tailored to your needs and learn about our financing plans.
An EV charging station installation time can vary, but our commercial and residential electricians go the extra mile to complete it efficiently, minimizing disruption. Reach out to our 24/7 electrician service for more details on the timeframe.
Replacing an electrical sub-panel, as well as an electrical sub-panel installation, involves risks and complexities, so hiring a professional electrician is essential. Our licensed and skilled 24-hr electricians ensure safe and compliant electrical sub–panel installations or sub–panel replacement.
All our electricians and emergency electricians at Gervais Mechanical are fully licensed and insured. We prioritize safety and adherence to industry standards. Our 24/7 electricians are available and ready to install a sub-panel, replace a sub-panel, or for an electrical panel upgrade all year.
Residential electricians and commercial electricians primarily differ in the types of systems they work on, their training, and the variety of spaces they work on.
Commercial electricians usually work with electrical systems in properties such as offices, stores, malls, and other businesses and with higher voltage systems and larger equipment than residential electricians. Residential electricians work on electrical systems within homes, apartments, and other buildings. Their work typically involves installing, maintaining, and repairing standard home electrical systems and appliances.
At Gervais Mechanical, our 24-hr electricians are trained to attend commercial and residential services. Call us!
Yes, stand behind our services, providing one of the most extended warranties in the area, a standard 5-year labor and parts warranty. We are committed to quality and long-term customer satisfaction. Reach out to our 24/7 electrician service to benefit from our warranty.
To save on your electric bill, consider upgrading your appliances to energy-efficient ones, LED lighting, and regular maintenance of your electrical systems. We can help identify potential savings, perform electrical upgrades, and maintain your systems for optimal efficiency. Contact our 24-hour electricians for personalized advice!
Our emergency electricians are ready to help you with your electrical needs. Our 24/7 electricians are available all year round; you can contact our commercial electricians or residential electricians through our live answering service online or on location.
Call the Experts: Gervais Mechanical in Auburn, MA for Electrical Services
Other Electrical Services In Auburn
24 hour emergency services, 7 days a week
18 years in business, 100+ years of experience
Professional, trained staff for all your needs
Trusted residential and commercial electricians
We are your go-to residential and commercial electrician. By understanding the distinct needs of homes and businesses, our team specializes in tailored solutions for each. Some of the services we provide are:
Electrical panel upgrades
Electrical sub-panel installation
Electrical sub–panel replacement
EV charging station home installation
24-hour electrician emergency service
Our wide range of services also covers the demands of commercial spaces, including replacing electrical sub-panels, installing EV charging stations in parking lots, and maintaining complex electrical systems. Our electricians can help you design a plan and free estimate tailored to your needs.
Whether you need residential electricians or commercial electricians to install a sub-panel, replace a sub–panel, or any other electrical project, our transparent price policy and affordable financing options make us your trusted 24-hr electrician for residential and commercial electrical services.
Need electric panel and sub-panel installation?
We are expert residential and commercial electricians specializing in electric panel upgrades, electrical sub-panel installation, and replacing electrical sub-panels.
Electric panels are at the center of your home's electrical system, controlling the power supply, while sub-panels work as secondary circuits to manage electricity distribution efficiently.
Suppose you notice flickering lights or outdated fuses. In that case, these might be signs that you need to install a sub-panel, replace a sub-panel, or upgrade an electrical panel to increase your business productivity or house comfort.
With continuous job training, our residential electricians are trained to promptly replace a sub-panel or install a sub-panel, ensuring your home is powered safely. Our 24-hour electrician service is available all year round.
Every electrical sub-panel installation and electrical sub–panel replacement performed by us adheres to the highest standards, backed up by our 5-year warranty.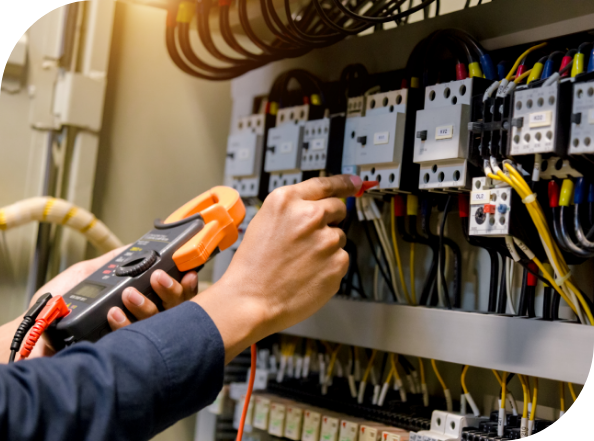 Cost-efficient EV charging station installers
An EV charging station is the powerhouse for your electric vehicle, serving as the filling station to boost your EV's battery life. Utilizing one at your home can be convenient, cost–efficient and increase your property value.
As your local electricians, we specialize in EV charging station home installation and also for businesses. Our EV charging station installers ensure seamless integration with your electrical system, and our 24/7 electricians are available at odd, weekends, and holidays.
With Gervais Mechanical, your electric vehicle and charging station are in capable hands, making us one of Auburn's most reliable companies installing EV charging stations in the area.
Emergency electricians you can rely on!
We understand the critical need for immediate response when an electrical emergency strikes. Our emergency electricians are ready to help you out with 24/7 electrician service.
Whether commercial or residential, our emergency electrician team is trained to attend to diverse electrical problems, guaranteeing a quick, efficient solution to ensure you're back on track in no time, taking action to reduce safety hazards and prevent potential damage to your property.
At Gervais Mechanical, a reliable, approachable, and diligent emergency electrician is just a call away. Reach out anytime; our 24-hour electricians are ready for your call!
Why hire Gervais Mechanical for your electrical services?
With 20 years in the electrical business, our skilled electricians bring unparalleled expertise to residential or commercial projects. We've mastered electrical services from sub-panel replacements to installing EV charging stations, ensuring your electrical systems are in expert hands.
We adhere to electrical codes and safety standards, ensuring that your safety is our priority in every installation and repair. Our financing plans are tailored to your needs to help with those unpredicted electrical emergencies.
As a local, family-owned company, we're all about community. Your satisfaction is guaranteed with transparent pricing and prompt services; whether it's a routine upgrade or an electrical hazard, our emergency electricians are ready 24/7 to attend to your needs. Call us and experience the difference today!
Gervais Mechanical provides service in these Massachusetts communities: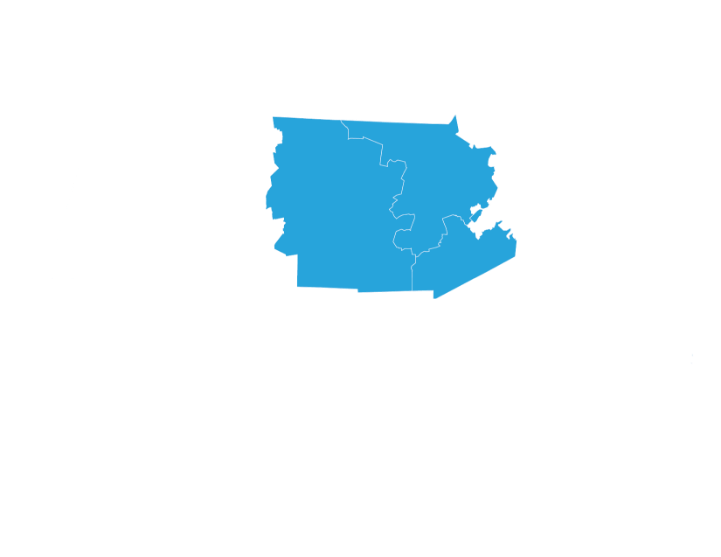 Electricity is not just about lighting our homes. It powers almost everything we do, from cooking meals to providing comfort…
With the cost of electricity rising, every saved penny counts. While shutting off lights and trying to run appliances less…
High-efficiency energy equipment is a term given to describe equipment that is using less energy to perform the same function.…