When your AC unit is not functioning properly, you may notice a few signs that indicate it needs repair. 
One of the most common signs is that your air conditioner is not cooling as it should. You may even notice warm air coming from it, which may be caused by a malfunctioning compressor or a refrigerant leak. Another sign to look out for is strange noises, such as buzzing, rattling, or banging sounds, which may indicate a loose or damaged part. Additionally, if you detect any unusual odors coming from the unit, such as a musty or burning smell, it may be due to a clogged filter, a damaged electrical component, or a malfunctioning motor.
If you experience any of these signs, we recommend calling an AC repair service in the Auburn area right away to avoid further damage or a breakdown.
Air conditioning repair times can vary based on the complexity of the issue. Our technicians work efficiently to diagnose and repair your AC unit as quickly as possible. We offer 24-hour air conditioning repair in Auburn, MA for urgent needs, and we will work with you to schedule a convenient appointment time for non-emergency repairs.
Yes, it's recommended that you turn off your AC unit before a scheduled repair to avoid any potential safety hazards or further damage. If you have any doubts, Gervais Mechanical's expert technicians can advise you on how to properly turn off your unit and safely prepare it for repair.
The most common AC repairs include:
Fixing refrigerant leaks

Replacing faulty thermostats

Repairing damaged fan blades or motors

Unclogging condensate drain lines

Addressing electrical issues
These repairs require expertise and experience, so it's essential to call a professional AC repair service like Gervais Mechanical to handle them safely and efficiently.
If you are either looking for commercial air conditioning repair in Auburn or just a simple house visit because you hear a strange noise in your mini-split, our experienced technicians will diagnose the problem and offer the best solution for your needs.
The cost of repairing an air conditioner will vary depending on the type of repair needed. It's important to have a technician thoroughly inspect your system to ensure a correct diagnosis. At Gervais Mechanical Services, we'll take the time to find the issue, thoroughly explain our recommendation, and review all costs before starting any work.
We also offer competitive pricing and financing options, including monthly payment plans, transparent rates, and annual service plans for even more discounts and benefits.
We also offer a 5-year parts and labor warranty on our work, ensuring our customers feel secure in our efforts. Contact us today to learn more!
Call the Experts: Gervais Mechanical in Auburn for AC Services
Residential Services in Auburn
Commercial Services in Auburn
24 hour emergency services, 7 days a week
18 years in business, 100+ years of experience
Professional, trained staff for all your needs
Reliable AC Repair Services in Auburn, MA
At Gervais Mechanical Services, we pride ourselves on being your go-to experts for air conditioning repair in Auburn, MA. Our experienced technicians have the knowledge and skills to diagnose and repair any issue with your AC system quickly, no matter the make or model.
Whether your AC unit is making strange noises, not cooling as it should, or has completely broken down, we have the tools and expertise to get it back up and running in no time. We understand the importance of a functional AC system in the hot summer months, and we strive to provide prompt and efficient service to get your home or business cool and comfortable again.
We use only the highest-quality parts and equipment to ensure your system runs at peak performance. Also, with our 24-hour emergency AC repair in Auburn and surrounding areas, you can rest assured we'll be there when you need us.
Common AC Mistakes to Avoid
Here are some common mistakes to avoid when using your air conditioner:
Skipping regular check-ups:

Regular maintenance

is important for keeping your AC system running efficiently. Skipping it can lead to higher energy bills and potential breakdowns.

Ignoring air filters: Air filters play a critical role in maintaining good air quality and extending the life of your AC. Ignoring air filter replacements can lead to clogs and damage.

Setting the thermostat too low: While it may be tempting to turn your thermostat down to keep your home cooler, setting it too low can cause your AC system to work overtime.

Blocking vents: Blocking vents with furniture, curtains, or other objects can restrict airflow, making your AC system work harder than it needs to.

Neglecting to seal air leaks: Air leaks in your home can lead to uneven cooling and reduced energy efficiency.
When you call the team at Gervais, we'll make sure to leave your AC unit in tip-top shape, and by paying attention to these few things, you can make sure it stays that way for many years to come!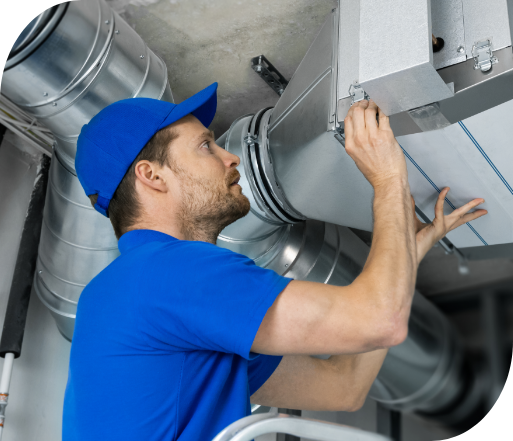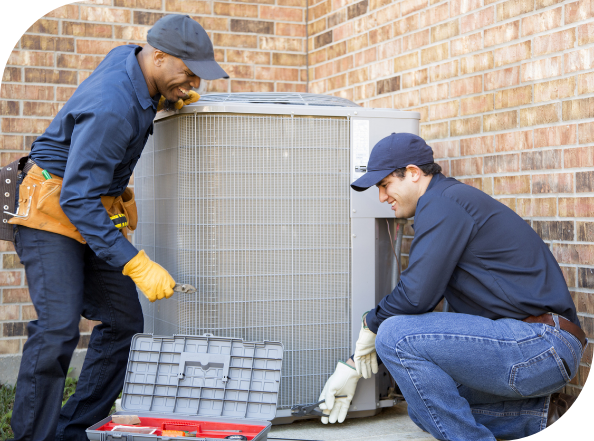 How to Improve Your AC System's Energy Efficiency
If you are looking to save money on your energy bills, improving the energy efficiency of your air conditioner is a great place to start. Here are some tips:
Change your air filter regularly to improve airflow and reduce strain on your AC unit.

Keep your outdoor unit free of debris, leaves, and branches to allow for better airflow.

Upgrade to a programmable thermostat so you can set your AC to run less when you're not home.

Schedule

annual service

and inspection with a professional AC service company like Gervais Mechanical, to keep your system running efficiently and catch any potential problems before they turn into more serious issues.
By following these simple steps you'll improve your AC's energy efficiency and enjoy a more comfortable and affordable home.
Comprehensive AC Repair Services
At Gervais Mechanical, we have over 18 years of experience providing top-notch air conditioning services. 
We specialize in both residential and commercial air conditioning repair in Auburn, Massachusetts, and have technicians on call 24 hours a day for emergency services. Our services include installation and repair for ductless mini-splits, outdoor condensers, cooling towers, heat pumps, and commercial units. We also offer duct cleaning and sealing, and clean air solutions to keep your indoor air healthy and fresh.
As one of the most experienced central air conditioning contractors in Massachusetts, we pride ourselves on our first-in-class customer service and meticulous attention to detail. Whether you need a new central air conditioning system for your home or a large commercial rooftop AC system, we have the expertise to get the job done right.
Stay Cool and Save Money with Our Payment Options
We understand that air conditioning systems can be a significant investment. That's why we offer several financing options to help you get the air conditioning services you need when you need them. 
Our financing plans include 0% interest loans for qualified candidates, as well as long-term, flexible payment options. We believe everyone deserves to be comfortable in their home or workplace, and we are committed to helping you achieve that comfort in an affordable way. 
Additionally, we back our work with a 5-year labor warranty and 10-year warranty on parts, giving you peace of mind and security in our services. Contact us today to learn more about our financing options and how we can help you stay cool and comfortable - without breaking the bank!
Gervais Mechanical provides service in these Massachusetts communities: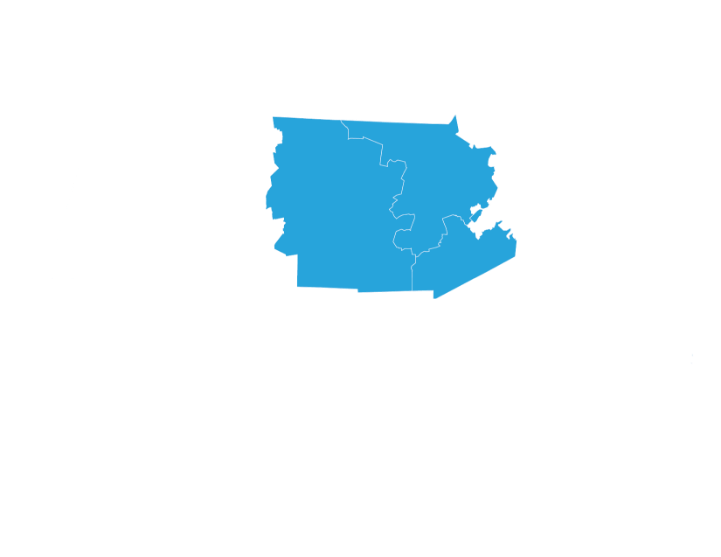 When air filters are designed, they're assigned a MERV rating. MERV stands for Maximum Efficiency Reporting Value. It's a valuable…
Introduction Your furnace plays a huge role in your home, and it is important to ensure it is always in…
The winter season is often accompanied by dry air, which may cause skin irritation, sore throats, and damage to wooden…